Meet CommuteSaver's CEO, Martin Walian, as he shares his journey developing a new solution to track and reduce CO2 emissions caused by commuting.
During the global conference Sweden Innovation Days, Ignite Sweden hosted a series of Founder Sessions. These fireside chats were moderated by our Process Developer, Maria Olofsson, and focused on presenting inspiring stories about impact startups with innovative solutions that address sustainable societal challenges.
At the last interview in this series, CEO Martin Walian of CommuteSaver shares his entrepreneurial journey.
CommuteSaver offers a completely digital solution, including an automated CO2 tracking app designed for employee commuting. Using AI, the mobile app detects the user's mode of transportation (such as bicycle, public transport, car, etc.), tracks the associated CO2 emissions, and reports this data to the company, alongside recommendations for reducing emissions. In addition to this, the app includes features such as scoreboards, achievements, and other incentives aimed at encouraging employees to reduce their carbon footprint.
During the session, you can also learn more about their collaboration with Microsoft, which they met last year through our initiative.

Learn more about Cellfion, the first company working towards the commercialization of biobased membranes with no toxic substances, through their CEO and co-founder, Liam Hardey.
At the global conference Sweden Innovation Days 2023, Ignite Sweden organized two Founder Sessions to showcase the inspiring stories of Swedish impact startups that are working towards solving our society's most significant challenges. These fireside chats were moderated by Ignite Sweden's Process Developer, Maria Olofsson.
The first of this series of interviews features Cellfion's CEO and co-founder Liam Hardey, as he shares his entrepreneurial journey.
LEAD incubator startup Cellfion is the first company to commercialize biobased membranes that contain no toxic substances, such as PFAS. Their innovation has the potential to increase the overall efficiency of energy storage and conversion technologies when scaled up, making them accessible to all and facilitating the green energy transition.
The deeptech startup is a spin-off from Linköping University and the Royal Institute of Technology. The idea behind their innovation can be traced back to research that began in 2005. They began researching the technology's market potential three years ago, and in 2021 they founded the company to focus on it. The company has grown to seven employees and is looking to expand further.
Cellfion is one of the 420 environmental startups and scaleups featured on the Swedish Climate Startup Map.
Our Program Manager joined the latest episode of the podcast to discuss how the current turbulent economy impacts Swedish startups.
Many economic forecasts indicate that Sweden is heading towards a recession in the upcoming months. But how will the turbulent economy impact innovation and the current green transition? The newest episode of Vinnova's podcast "Innovation", dived into this topic and featured SISP's VP and Ignite Sweden's Program Manager, Stina Lantz, along with Sylvia Schwaag Serger (Lund University) and Göran Marklund (Vinnova).
According to Stina there are many different ways that Swedish startups are affected by these turbulent times but those within deeptech are especially impacted.
"During the pandemic, we observed that digital startups overcame the difficulties almost immediately, while it was a lot harder for deeptech startups with science-based climate solutions," says Stina.
She indicates that one of the biggest challenges for deeptech startups is accessing customers.
"For these innovative companies, not being able to validate their solution with customers in an early stage can make the rest of their journey very tough," explains Stina.
As a consequence of this, many startups had to put their plans for market entry and new recruitments on hold.
"We need to help startups, not only with capital but also by offering them the chance to validate their solutions with potential customers. Then the companies clearly need access to customers. Sweden procures 800 billion SEK annually. Only a very small amount of those millions go to innovative startups," concludes Stina.
Click here to listen to the full conversation (in Swedish)
Susanne Fuglsang will be responsible for creating cross-sectional learning and innovation spaces for our members and stakeholders.
"My belief is that we will be able to strengthen each other in new and hybrid formats where the focus will be on sharing learnings and taking actions to enhance all stakeholders' innovation capabilities and joint efforts," explains Susanne.
Susanne thinks that one of the most exciting parts of her new role is to be able to work and learn from so many amazing colleagues.
"It feels like a perfect match for my ambition to make a contribution in a broader context where all stakeholders and team members have the same passion to develop the Swedish innovation ecosystem," she adds.

A True Innovation Contributor
Before joining our team, Susanne worked as Innovation Catalyst and CEO at the member-financed learning platform Innovation Pioneers. During her 4 years at the initiative, she facilitated and curated Sweden's largest network of innovation leaders from over 40 companies, organizations, government agencies, academia and research with a shared goal to learn collectively to build innovation capabilities through joint development.
"In my previous work, I have gained extensive experience in the strategy and production of interdisciplinary co-creation processes like hackathons, design sprints and innovation events," she shares.
She is also a contributor to the tech and startup communities with a special passion to inspire and empower women of all ages to educate themselves and engage in tech.
Susanne believes in a lifelong learning mindset and an example of that is the latest course (MOOC – Massive Open Online Course) she enrolled in called "Learn how to learn", which shows the fact that we need to unlearn as much as we need to learn.
She also thinks that in these urgent times of transformation to save our planet, we need to collaborate on all levels to create the change that needs to take place towards a more sustainable future.
"With a planet-first focus, we need a systemic change and for that to happen we need new ways to approach our joint challenges. Through collaborations on a systemic level and with an inclusive and diverse approach, I believe we will be able to create the change we need faster," she concludes.
Welcome to our team, Susanne!
Michell Hanna is responsible for giving support to our team in everything related to tech, with a special focus on data analytics and visualization.
"It feels great to be a part of Ignite Sweden and SISP Swedish Incubators & Science Parks. It is probably the most down-to-earth and welcoming organization I have ever been a part of," says Michell.
He defines our initiative as a mission-driven non-profit organization that really lives up to its name. "What I like the most is working with a lot of intelligent people who have the common goal of making the Swedish Innovation System thrive," he adds.
His Entrepreneurial Journey
Michell is currently in the fourth year of civil engineering at Örebro University. His area of expertise is industrial engineering and management.
Together with two friends from university, he runs a recruitment tech company called Essentiq that helps recruiters save time by providing fast and cost-effective candidate search.
"I started Essentiq in early 2020. This is actually my third entrepreneurial endeavor and it has been the one that has impacted me the most as a person and an entrepreneur. It has been a great journey between the three founders. We have learned a lot about business, life and teamwork," he explains.
His company is now in the process of hiring three consultants. "This has always been one of my goals, to create jobs for people. Our journey has been a rough road, but considering that we are three co-founders with the same challenges, tackling those challenges has been a breeze."
Michell thinks that working for Ignite has also helped him a lot in his entrepreneurial journey.

"I have learned a lot about how Sweden's infrastructure for entrepreneurs works and how both startups and corporations think. SISP as an employer encourages entrepreneurial endeavors which have been a great thing for me," shares Michell.
Behind the Scenes at our Digital Matchmakings
Michell was one of the tech experts behind the scenes during the matchmaking sessions held at Sweden Innovation Days, where 79 leading international corporations met 248 startups from 10 countries in nearly 500 curated matchmaking meetings.
"I absolutely loved how it all turned out. I was mostly in the background, securing that the sessions went smoothly. I got to see the team work like there was no tomorrow and I really enjoyed it. We did everything we could to make sure both the startups and the corporations had good, productive meetings where they could find synergies and create magic," says Michell.
After his experience in these sessions, he will now be our "Zoom Master" in most of the matchmaking events we hold during the spring.
"I look forward to the upcoming matchmaking events. I see all the hard work the team is doing in the preparation and I am eager to be one of the people that will realize their work on the matchmaking days. The most amazing part about it is that a few mouse clicks on a digital matchmaking can lead to big collaborations and deals," he concludes.
Welcome to the team, Michell!
Stina talked about building a national platform for startup commercialization and shared her experiences within the Swedish innovation ecosystem at this session held during Sweden Innovation Days 2022.
How can you build a national platform for startup commercialization and why should you do it? Stina Lintz, Vice President at SISP Swedish Incubators & Science Parks and Program Manager for Ignite Sweden, took to the stage at Sweden Innovation Days for a fantastic fireside chat to answer this question.
Moderated by Vinnova's Chief Strategy Officer International Collaboration, Regina Summer, Stina also shared her experiences within Sweden's innovation ecosystem, highlighted the importance of utilizing research and explained why it takes a country to raise unicorns.

Watch the session

We continue to introduce the new colleagues that have recently joined the Ignite & SISP team. Linn Sidahl is a true startup collaboration enthusiast that will be responsible for taking our matchmakings to new heights.
"My focus will be mostly on our international matchmaking and initiatives, but also the national events. I will also try to share my experience from startup-enterprise collaboration, both with startups and corporations," explains Linn.
Linn is not completely new to Ignite as she has been involved in different activities from a startup perspective over the last three years.
"I'm so excited to learn about the work that is going on behind the scenes and to be part of creating all these business opportunities. It feels amazing to be part of such a driven team," she affirms.

Nearly 30 Startup Matchmaking Participations
Before joining Ignite & SISP, Linn was Head of Business Development at Ekkono Solutions, one of the first Swedish startups to join our program.
"I was responsible for expanding Ekkono into new geographical regions and new industrial verticals. I also had the main responsibility for all the Ignite matchmaking events that Ekkono took part. If I recall correctly, I participated in almost 30 matchmakings during my time at Ekkono," says Linn.
It was in the first matchmaking event held by Ignite in April 2017 where Ekkono met its very first corporate customer, Alfa Laval.
"Ekkono and Alfa Laval are still working closely together and have done several pilots until this date," shares Linn.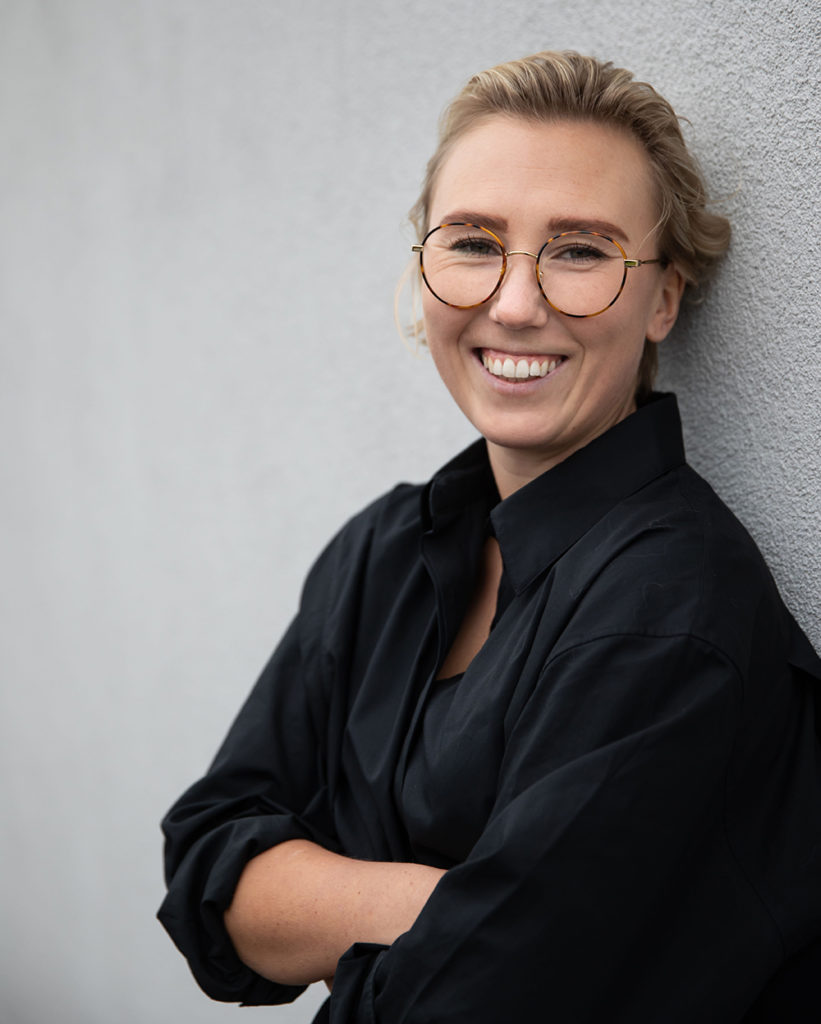 Business Opportunities Crucial for Startup Success
According to Linn, Ignite is an opportunity maker that delivers value for startups, enterprises and the Swedish Innovation ecosystem.
"Startup-enterprise collaboration is a win-win not only for the startups but also for the established companies. Whilst the startups get the chance to verify and test their products and services with a market leader, the corporates get access to the latest technology," she explains.
Startups often lack the contacts, context and visibility that it takes to get a foot in the door at big companies. Linn thinks that these innovative companies should join our program as it offers them a unique opportunity to get first-hand access to key people at big corporations both nationally and internationally.
"This is their chance to expand their customer base into new verticals or geographical regions, and of course to add big market-leading companies to their customer list (also known as the "brag list" if you are a startup!). Ignite manages to get the right people involved from the corporates and public organizations. I honestly don't think there is any other startup initiative that serves them with as many business opportunities as Ignite," she concludes.
Welcome to the team, Linn!
Sweden Innovation Days showcased a huge variety of interviews, panel discussions, and case studies from many perspectives.
During the event, Ignite Sweden arranged three fantastic Founders Sessions to share the inspiring stories behind Swedish impact startups working towards solving our society's biggest challenges. These fireside chats were moderated by our Head of Startup Relations, Cathrin Johansson.
Founders Session with Surfcleaner
SurfCleaner makes a positive impact on our environment by developing a patented technology that can efficiently clean up oil spills and litter from the ocean.
Their founder, Christina Lundbäck, shares her inspiring story of taking her father's invention from the 1990's and turning it into innovative technology aimed at cleaning our oceans nearly three decades later.


Founders Session with Thermaiscan
Thermaiscan aims to help early detection of this disease with the use of AI, thermal technology and smartphones. Their solution allows women all over the world to detect cancer earlier without the need for a specialist.
Their co-founder, Katarina Dalunde Eriksson, shares her personal and entrepreneurial journey. After suffering from cancer herself, she wanted to do something with a great impact that can help people to survive cancer. Her startup's solution that can detect breast cancer in a very early stage will soon be tested in India and Singapore.

Founders Session with Thermaiscan
WA3RM develops regenerative and circular businesses based on industrial waste streams, making a direct impact on the environment.
Listen to their founder Thomas Parker when he shares his entrepreneurial journey. Learn how his startup is working with low grade waste heat to help industrial partners ensure a more sustainable future.
Building a culture for open innovation and their collaborations with startups with innovative solutions based on planted trees were some of the topics of this first session.
Gisele Fidelis, New Business Executive Manager at the Brazilian corporation Suzano, was the first special guest of our new series Fridays with Ignite, which aims to share knowledge, tools and methods on how corporations implement innovation together with startups.
During the session, Gisele talked about how the pulp and paper corporation is building a culture for open innovation, their collaborations with startups and the company's ambition of playing a leading role in sustainability.
These are four takeaways from this interesting talk:

Building an Open Innovation Culture
The company is building a culture for open innovation with the corporate's business areas as the protagonists. For that, they are training ambassadors in each area that will lead projects in open innovation with new methodologies.
"We help each business area understand what their challenges are. Each area has its own decentralized budget in order to make it physical. We prioritize according to their goals and deliverables from a matrix such as increasing performance or revenue. The idea is to build governance that encourages the adoption of new technologies with autonomy and with that disseminate the culture of open innovation," explains Gisele.
New Opportunities
Suzano is searching for new opportunities based on planted trees.
"The forest segment is looking for new opportunities and I think this is the perfect moment since the society and the market are now actually trying to find new alternatives to fossil components and chemicals. We have been trying to transform trees into other things since a long time ago," says Gisele
If your startup is working with new or better use of lignin in different applications, Suzano could be a potential partner.
Their collaboration with the Finnish startup Spinnova
Suzano has been working together with the Finnish startup Spinnova since 2017 to produce a textile fiber with the microfiber cellulose that Suzano produces by using Spinnova's disruptive process.
They conducted a successful pilot in 2019 and they have recently announced a joint venture to open a commercial scale factory in 2022 in Finland (the first one for Suzano outside Brazil).
Their Sustainable Goals for 2030
Suzano has the ambition of playing a leading role in sustainability. Their strategic visions include being a transformational agent in the expansion into new markets for their biomass and a reference in sustainable and innovative solutions for the bioeconomy and environmental services, based on planted trees.
Among their sustainability goals for 2030 are:
Be even more climate positive by net removing 40 million tons of CO2 from the atmosphere – Offer 10+ million tons of products from renewable sources that can replace plastic and other petroleum-based products
Mitigate the problem of income distribution by lifting 200,000 people from poverty in their areas of operation
Connect half a million hectares of priority areas for diversity conservation in Brazil
Watch the full session
Linus Arnold is an innovation expert that will be responsible for refining our innovation processes to strengthen Ignite Sweden's value proposition to corporate customers.
"My main focus will be to assess and refine our innovation processes to strengthen our value proposition, from the very first meeting with a corporation or an organization until they sign commercial agreements with startups. I will also be responsible for building and nourishing the relationship with some corporate members," explains Linus.
Linus says that it feels fantastic to be part of a truly purpose-driven initiative. "I have been working with supporting startups and SMEs in the past but to do this at Ignite without any ifs and buts feels very inspiring."
Before joining Ignite Sweden this month, Linus worked at RISE Research Institutes of Sweden for 7 years as a project leader with focus on innovation and business development. "The role evolved throughout the years from supporting regional food-related SMEs to designing and executing tech-driven open innovation processes for multinational enterprises."
During his time at RISE, he had taken part in discussions and even projects together with Ignite on how to combine the strengths of both organizations to better serve the needs of our innovation ecosystem.
One of these projects was the L'Oréal's Sweden Innovation Week, a virtual discovery tour especially designed for the cosmetics multinational corporation containing digital presentations from selected startups, innovation clusters, research centers and incubators from across our country. No less than 15 handpicked startups and 11 innovation environments were introduced to stakeholders from across L'Oréal's organization during three days in September 2020.
"The Sweden Innovation Week was a great example of how RISE and Ignite could serve as the entry point to the Swedish innovation ecosystem. This way of working generated a lot of value for all parties. L'Oreal got a great introduction to our ecosystem for further exploration and the participating startups knew that they had been assessed and selected by a multinational enterprise prior to their meeting," explains Linus.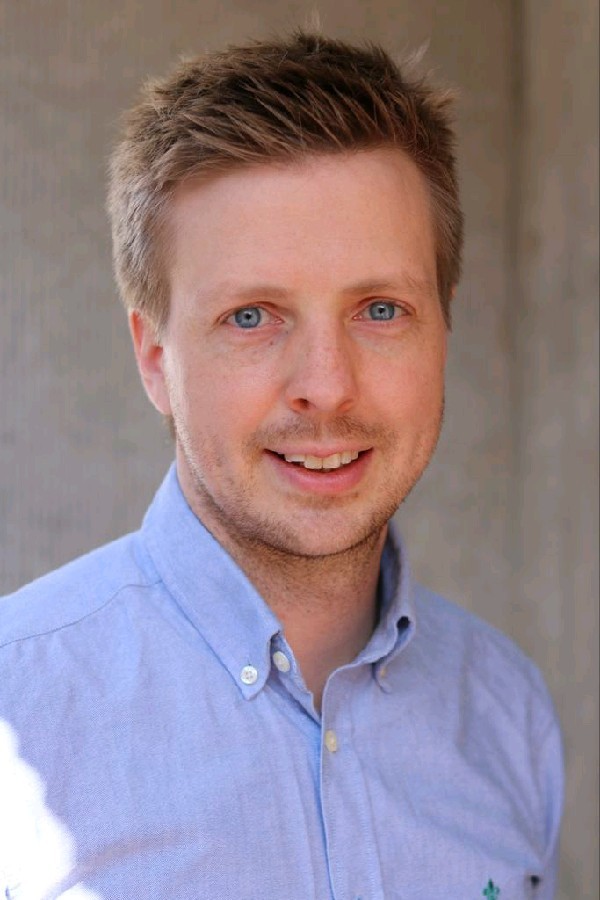 This concept will soon be presented as a joint service for international corporations who would like to access our innovation ecosystem in a similar way. Read more about it here.
It was through this project that Linus got the chance to meet some people from the Ignite team before. "I have always appreciated our previous interactions. It feels inspiring to now be part of an amazing team with a fantastic track record and still continuously improving," he concludes.

Welcome to the team, Linus!