Angelica Krans is an events ninja who will work behind the scenes to ensure we continue delivering quality matchmakings and activities for our members.
"As an Event Coordinator, I am prepared and very used to working with many different projects at the same time and to dive into whatever needs to be done for the moment. I am very organized and I love to work in forms of events and projects, from the very beginning to the end," says Angelica.
Angelica will not only coordinate our matchmaking sessions but also all the activities we are currently preparing for our corporate, public and startup members (stay tuned for more info!) and be part of the Ignite team behind the second edition of Sweden Innovation Days.
Before joining Ignite, she worked as a Project Coordinator at The Swedish Exhibition & Congress Centre (Svenska Mässan) in Gothenburg, where her main focus was on industry fairs. "I had a lot of contact with the exhibitors before, during and after their participation at a fair," she explains.
"There is something special about facilitating that people meet and share their knowledge between different organizations and sectors. For someone like me that has worked arranging fairs, it feels natural to continue my career at Ignite and be a part of these collaborations that Ignite helps facilitate," she adds.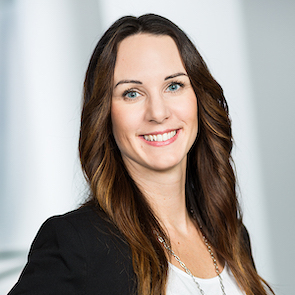 Angelica admits that she loves Ignite's team spirit and everyone's determination in the team. "Everyone is very passionate about their mission, and that makes Ignite a cool initiative to work for," she concludes.
Welcome to the team, Angelica!
Click here to find out more about the matchmaking events and other activities coming up in the next few months.
Cathrin Johansson is a true innovation ninja who will support startups in their journey to the commercialization of their innovative solutions.
Cathrin will be responsible for engaging more startups into our program and being the go-to person for these companies.
"I will work proactively to grow the awareness of all the current and upcoming business opportunities for both startups and scaleups, as well as other for stakeholders such as business developers at incubators all around Sweden that work with early stage companies," explains Cathrin.
She continues: "We see that the need for collaboration with startups with smart solutions is growing day-by-day. I will do my best to make sure that as many startups as possible are connected to Ignite so that we can continue to successfully orchestrate business and collaborations between startups, scaleups, corporates and the public sector."
Cathrin strongly believes that clients are the key to startup survival. "No matter if your startup is looking for investments or organic growth, sooner or later having clients or ongoing collaborations with trustworthy partners will determine if your company will make-it or break-it."
She admits that helping startups find and land their first clients is something that attracts her from her new position. "Anything that can move things forward in the right direction for startups makes me tick. Being a part of a movement that helps to facilitate business in such a straightforward way, together with amazing colleagues, feels great!"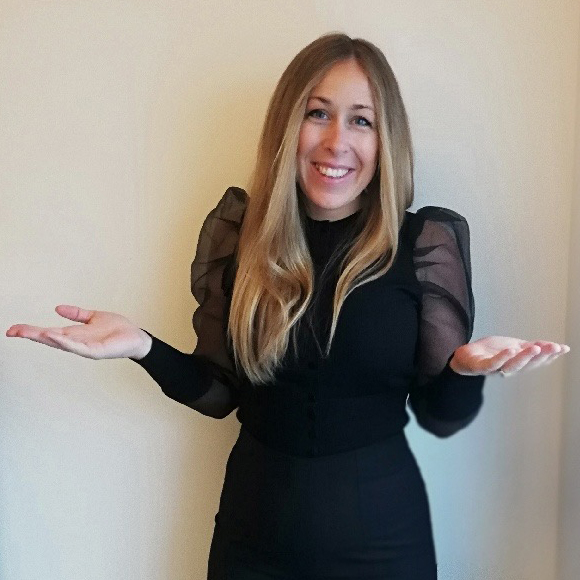 Cathrin worked most recently at the multinational intellectual property consultancy firm AWA for several years, first as Head of Innovation and later as the Group's Communications Manager. Prior to AWA, she served several roles working both directly with startups and scaleups, or indirectly with regional development, initiating all sorts of collaborations to push things forward.
"I am so impressed by Ignite's results and success stories. These show how much value Ignite brings to the table when it comes to commercial collaborations between startups, corporates and the public sector. I really love the team spirit and everyone's grit. Being surrounded by people with the same mission as myself is such a cool thing," she concludes.
Welcome to Team Ignite, Cathrin!
Our team continues to grow and now Filip Tideman has joined Ignite to help Swedish startups and scaleups connect with international business opportunities.

After discovering Ignite by accident in 2018, Filip is now excited to join the team and foster new international business opportunities for startups and enhance corporate sustainability. 
"I accidentally walked into a big room full of energy with people having seemingly engaging conversations, and a moment later being informed I had walked into Ignite's matchmaking session. Little did I know that three years later I would be part of the very team that made that magic happen!"
Filip brings valuable experience from both Sweden and abroad. "I worked close to three years within the Swedish innovation ecosystem as a project manager at Johanneberg Science Park and most recently as a product owner at a Berlin-based startup where I coordinated a small product team."
He continues, "Before that I've been a part of founding two startups, and from that experience, I understand the fundamental impact that Ignite's offering can have on a startup's journey."
This range of experience will help Filip in his new role focusing primarily on supporting Swedish startups and scaleups reach beyond Sweden's borders to share their innovative technologies and services internationally.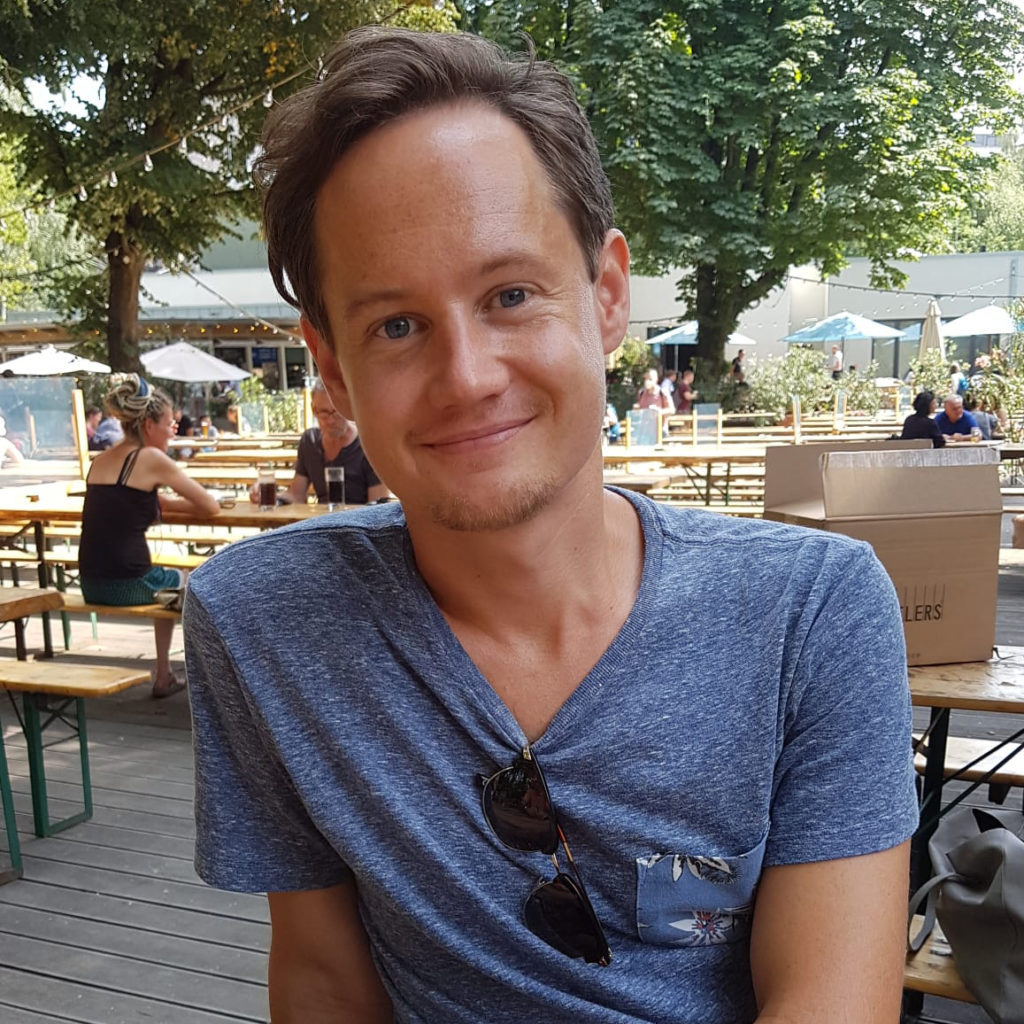 "Sweden is a small country, and it's really important for Swedish startups to think globally from day one to really make an impact. We do have great startups and innovators but if they never reach beyond our own borders, it doesn't matter how much of a sustainable impact they may have. So to be a part of accelerating the reach of Swedish startups is something I feel honored to be entrusted with, and that I really look forward to working with."
Find out more about some of the great international event opportunities coming up in the next few months here, including Sweden-India Startup Matchday, Doing Business in South Korea, Sweden-Canada Startup Matchday and Sweden Innovation Days 2022.
Our CX expert Veronika Luxemburg shares her best tips on how to improve your customer experience.
Delivering great customer experiences leads to an increase in company revenue and reduces costs, according to researchers. But how can startups put customers at the heart of everything their organisation does in a practical way?
These are 6 key takeaways that our CX expert Veronika Luxemburg shared during the Introduction to Customer Experience session that we held last Monday.
1. Customer first, technology second! What does your customer actually need and want? Start with the customer experience and find a way for your technology to enhance that! It's not just digital! It's about connecting with your customers/users/patients and that includes creating processes and connections beyond the digital.
2. Great experiences don't happen by chance. Find the win-win solution for both them and your business. Companies are often too focused on the business needs but what do your customers need? Are you providing that?
3. Customer Experience = (Perception – Expectation) x Emotion. Perception and Expectation should be balanced. Transparency builds trust, if something isn't quite perfect yet admit that. Not meeting expectations is more damaging than honesty and low expectations can stop people from coming to you in the first place.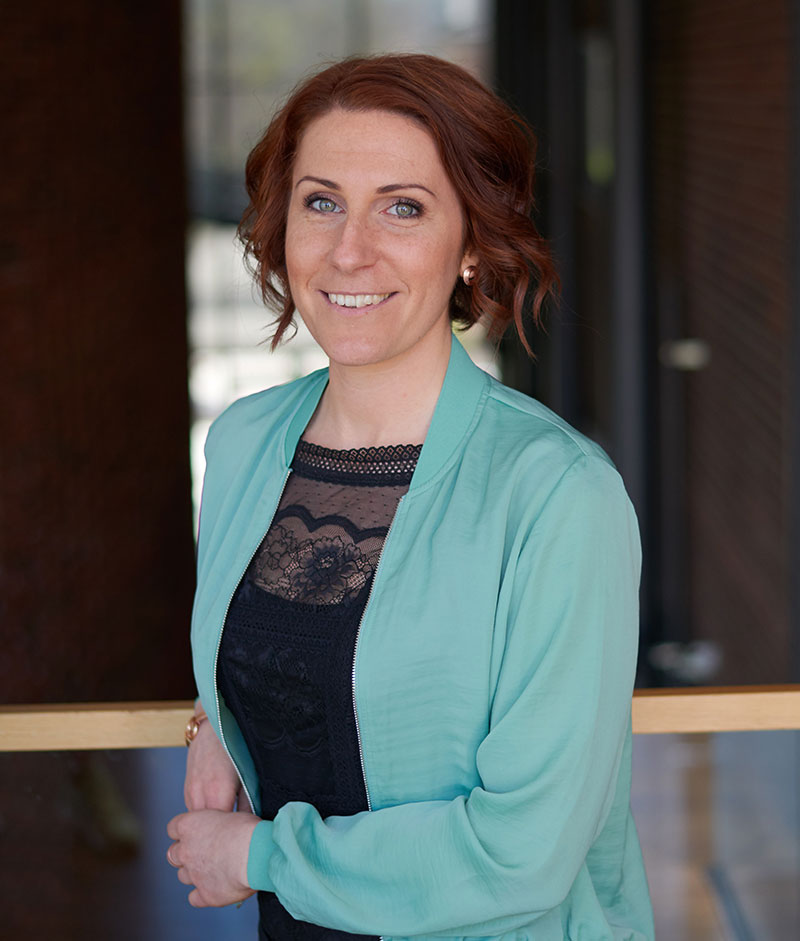 4. Tap into your customers' emotions but don't forget their logical side. Emotion helps them remember the experience and influences their actions. But if this is done in a fake or dishonest way, people will see through it.
5. Being the cheapest will not ensure loyalty. 86% of people are willing to pay more for a better experience.
6. Understand your customer- what's their journey? Dig deep into their motivations, purpose and needs. Create a persona and send them on a journey through your company. Doing this and understanding a customer's journey can provide insights into how to improve their experience and get them recommending you to others.
This week we introduce another of our innovation ninjas, Project Manager for Ignite Public, Mikaela Färnqvist. She is working to bring startups and the public sector together to find new innovative solutions.
"Ignite Public contributes to solving community challenges together with innovative startups. It feels important to help public organizations see the value of collaboration and how using new technologies and business models can solve real societal challenges around topics like the environment, energy, an aging population, circular cycles and integration."
Mikaela continues that she enjoys finding the unexpected matches. "It's exciting to create those unexpected meetings where people can't really see yet why they should be meeting. You get a special energy when their surprise turns into a really productive meeting."
Before joining Ignite, Mikaela worked at Minc in Malmö where she was responsible for their Startup Labs program for early stage ideas and entrepreneurs. It was there she first saw the impact Ignite could have.
"As part of my role at Minc, I was responsible for Ignite's local activities including matchmaking events in Skåne. I was surprised to see large international companies visit Minc as part of their Sweden Discovery Tour (organized by Ignite) and be so impressed by our Swedish startups. It was very rewarding to see that these huge companies with several hundred thousand employees couldn't solve challenges alone but reached out to us for our perspective. It really highlights the uniqueness of the Swedish innovation system that despite so much expertise, they want to collaborate with us."
She also worked in a range of other innovation positions in Skåne focusing on inclusiveness and innovation within sport. According to Mikaela, this provided a great entry point to working with the public sector. "Social innovation is a passion of mine and I think ideals of inclusiveness and creating a better world really align with what most of the public sector aims to achieve."
Now based at Kista Science City, Mikaela says that Ignite Public has become an important tool for networking and innovation. "Kista Science City is one of the initiators of Ignite Public. They saw that the innovation process that Ignite Sweden used with corporates could also be developed and used in the public sector."
To public organizations interested in working with startups and innovation, Mikaela says that not only is Ignite Public a great way to gain new solutions but it's also an opportunity to learn to be a little more agile and increase innovative power.
"My advice to public organizations is to be brave, don't be afraid to let go of control a little and ask for what you really need help with. I've often had organizations ask what areas we have a lot of startups but it works so much better if they trust the Ignite process so we can find a solution that really addresses their needs."

"There are some great examples of the breadth of different startups and the public sector collaborating to reach their innovation goals. The Rinkeby-Kista district, for example, has just started a research project with startup Parlametric. Together, they are using AI voice recognition to help raise the level of Swedish in preschool students.

"With a completely different aim, the project between Uppsala's Culture Department and startup Altered are installing water efficient nozzles at the art museum. Another startup, Nagoon, has teamed up with Uppsala Municipality to install an AI Covid solution that uses computer vision to lessen the spread of covid indoors at one of their libraries. One thing they have in common is that none of these various innovations would have been possible if they hadn't met through Ignite."
Welcome back to Team Ignite, Mikaela!
Introducing our newest innovation ninja, Shara Fägerwall Tawfik! As our Production Manager she will ensure Ignite has all the right internal resources to deliver the best events and services for startups, corporates and public organizations.
"The main goal of my role is to have an overview of all our projects and look at how we can work the most effectively. As the Ignite team is based in different cities, it is important that the internal processes work, because if we get confused, our customers will also be confused."
Shara continues "I'm a very typical project manager, I really enjoy planning and seeing things sorted out. I can see that with just a few small changes, we can do great things and I look forward to finding these little things that will make the biggest difference!"
It is also important for Shara to feel she is doing something positive for society through her work. "It's very rewarding to do something that you can see makes a difference and there is a lot of good coming out of these collaborations that Ignite helps facilitate."
Before coming to Ignite, Shara worked as a project manager and content producer at Svenska Mässan and prior to that, Stockholmsmässan. There she focused primarily on industry fairs.
"What I like about fairs is it's building a place for people to meet and that's why it was so natural to go on to Ignite. There's something special about arranging for people to meet and sharing their knowledge between different organizations and sectors."
However it was a lack of fairs due to covid-19, that led to Shara joining Ignite to help organize last year's Sweden Innovation Days.
"I can actually say it was the most special event I have ever made and I've organized events with 30,000 people. We had so little time and we weren't even in the same place, but it came together so well! It says so much about the team and the partners that everyone just chipped in and got it done."
She adds that this positive attitude is a huge asset for Ignite. "I really love the team spirit we have. There is so much determination and a mentality of 'we are going to do this and we are going to do it together' that makes it a very cool company to work for." 
Welcome to Team Ignite Shara!
We continue to introduce the innovation ninjas that have recently joined our team to help us take Ignite Sweden to new heights. Jennifer Persson is our new Startup Scout and is responsible for finding the perfect match between organizations and startups.
"I talk to corporates to understand them, their needs and priorities. Then I scout relevant startups and I support their meetings and collaborations," explains Jennifer.
She continues: "The most exciting part of my work is all the inspiring and creative people I get in contact with, in the startups, in the corporates and also in Team Ignite. Everyone I meet wants to embrace innovation and opportunities and that is such a great energy to be a part of."
Jennifer says being a part of Team Ignite is empowering. "The energy, drive and love for startup collaboration are really palpable at Ignite. We really live our values and that makes me so proud to work at Ignite."
Before she joined Ignite, Jennifer worked at SAS Airlines, where she was part of the innovation team. The team was responsible for testing and exploring emerging technologies, challenging and improving existing solutions, as well as inspiring collaborations involving innovations.
"I believe together we all have the means and the collective knowledge to solve many of the challenges we are facing as a society, but we need to be able to tap into that knowledge and find ways to apply it. At Ignite we are experts at finding ways to channel that knowledge into collaborations. This is essential to enable innovation and thus create a more sustainable and inclusive future," says Jennifer.
Jennifer was part of the team behind the gigantic matchmaking session that took place at Sweden Innovation Days in November. 69 large companies and public sector organizations met 135 AI startups from 10 countries in no less than 435 tailored matchmaking meetings.
"It felt amazing to be part of bringing so many startups and corporates from all over the world together with the purpose of exploring innovation together. We live in a global world and we all need to work together to create a better future. Sweden Innovation Days was a great example of the endless possibilities that exist when we work together, across borders and when we allow ourselves to be open to innovation," says Jennifer.
Last but absolutely not least, she shares some tips for startups that can help them be more visible when she is looking for the perfect match for a corporation:
Make sure to sign up to our matchmaking platform Ignite Magic
Keep your profile updated!
Take extra care when writing your startup description as that is what the corporate will see about you
"Empty but beautiful phrases might get you initially noticed, but if neither the organizations nor I understand what you do based on your description, we might miss out on a great match. So keep your description on point," she finishes.
Welcome to Team Ignite, Jennifer!
Ignite Sweden's activities are expanding and with that we need some new innovation ninjas to join our program. Sasan Shaba is our brand new Director of International Cooperation and will be responsible for scaling our matchmaking process internationally to help startups accelerate the commercialization of their solutions in other countries.
"Innovation is crucial, but if it's not implemented and commercialized, you lose a lot of potential development and value creation for the society and therefore lose the systematic transformation that is needed. I will focus on scaling the Ignite Sweden matchmaking process internationally, supporting startups to reach international markets. I will work in close collaboration with the innovation ecosystem and the team, to continue to develop Ignite Sweden together with partners," says Sasan.
He adds: "We live in a global world and are global citizens. We need to work together more and connect our societies globally. I believe collaboration between organizations is key to reach innovation and achieve a sustainable society. I want to contribute to that idea."
Sasan has been working within the Swedish innovation ecosystem for over 10 years, including different positions at incubators and science parks. He has also been an entrepreneur himself with a couple of startup journeys. Before joining Ignite, he worked for the Swedish Energy Agency (Energimyndigheten) supporting Swedish energy innovations to scale their solutions.
In his opinion, the Ignite mission within the Swedish innovation ecosystem is one of the most important as it is crucial for commercializing solutions and research.
"The idea is quite easy: no customers, no business, no implementation," says Sasan.
Sasan strongly believes that the team is everything and is happy to join what he defines as "a driven team with a focus on qualitative deliveries and backing up each other."
"I am impressed by the deliveries of Ignite and excited to join forces to accelerate them. In this team, nothing is impossible. With a lot of positive attitudes, forward-thinking and team players, you have the right conditions to make things happen. Team Ignite feels like coming home".
Welcome to Team Ignite, Sasan!
Marie Wall, Deputy Director for Startups at the Ministry of Enterprise of Sweden, talks about the importance of the scaleups and startups for the Swedish industry's competitiveness and Ignite Sweden's role to bring them together on her keynote presentation at Ignite Sweden Day 2019.
Marie Wall, Deputy Director for Startups at the Ministry of Enterprise, was one of the keynote speakers at Ignite Sweden Day 2019. In her presentation called "From Startup to Scaleup – why is it important for Sweden?", she emphasizes that the survival and competitiveness of the Swedish industry depend on scaleups.
"Industry needs to focus on building the capabilities needed to successfully navigate the future in order to survive. Scaleups and startups within the areas of new technology are the keys to creating strategic value for large companies", says Marie, who warns of the risk that they could move abroad.
The challenge she highlights is how do we bring industry and startups together, and this is one of the reasons why Ignite Sweden is so important according to Wall.
"Ignite Sweden is the tool we have to really foster this new ecosystem that we can secure not only that we have the startups that can be scaleups but also that we can secure that we get a scaleup ecosystem that our current industry needs to be competitive for the future", concludes.
Join The Ignite Conference on Day 2 of the Sweden Innovation Days (17-19 November 2020). Sign up for free here.
Darja Isaksson, Vinnova's Director General, talked about how we must innovate towards the Global Goals on her keynote presentation at Ignite Sweden Day 2019. Watch her keynote here.
Vinnova's Director General, Darja Isaksson, was one of the keynote speakers at Ignite Sweden Day 2019.
In her presentation called "Innovation towards the Global Goals", she highlights the importance of redirecting innovations towards solving the real problems and challenges of our society.
"This is our generation's opportunity and responsibility. Let's build our success on achieving the Sustainable Development Goals and solving these critical issues", says Darja. "Many of the solutions that are radically needed right now are hidden into deep complex value chains. If we want to uncover those hidden gems, we need to stimulate networks such as Ignite Sweden", she adds.
Join The Ignite Conference on Day 2 of the Sweden Innovation Days (17-19 November 2020. Sign up for free on https://swedeninnovationdays.confetti.events/.