Ignite Sweden hosts a workshop on May 10-11 at Plastteknik Nordic to promote increased circularity in the plastic value chain.
The two-hour workshop will bring together established companies, including corporates, SMEs and municipality-owned companies, with startups developing a wide-range of innovations, from biobased plastics, production solutions and recycling methods to data decision support tools.
The goal of the workshop is that one or multiple established companies collaborate with startups to solve a problem that contributes to increasing circularity within the plastic value chain.
The workshop will focus on various stages in the value chain such as raw materials, production, use, and recycling.
"The focus is not on packaging, which falls under producer responsibility, but rather on plastic flows from products, agriculture, demolition projects, etc. which do not have a functioning recycling system," explains Linda Hagman, Project Manager for Circular Matching at Ignite Sweden.
Applications for startup participants are closed, but established companies can still apply for the workshop before April 11. Companies interested in participating must be committed to increasing circularity in collaboration with startups and have the capacity to implement innovation within themselves or to identify what is needed for full circularity.
Established companies interested in participating can register for the workshop here.
This workshop is part of Omställningslyftet, a national initiative funded by the European Regional Development Fund and led by RISE in collaboration with Ignite Sweden and SISP, that aims to engage and involve small and medium-sized businesses in the green transition.

In Collaboration with Plastteknik Nordic
The workshop will be held at Plastteknik Nordic, the leading meeting place for the plastics and rubber industry in the Nordic region, on May 10-11 in Malmö.
"Hosting the workshop at Plastteknik Nordic provides a great opportunity as it enables us to connect innovative startups with the whole plastic industry," says Linda.
Startups will also have the chance to exhibit at their trade show, showcasing their solutions to attending and exhibiting companies.
Mahtab Karimi, Project Manager for Plastteknik Nordic, hopes that this collaboration with Ignite Sweden will help to emphasize the importance of circularity in the industry.
"Circularity is a focus area that permeates the entire meeting place. Plastteknik Nordic brings together the entire Nordic plastic and rubber industry value chain, and together with Ignite Sweden, we can network more broadly," says Mahtab.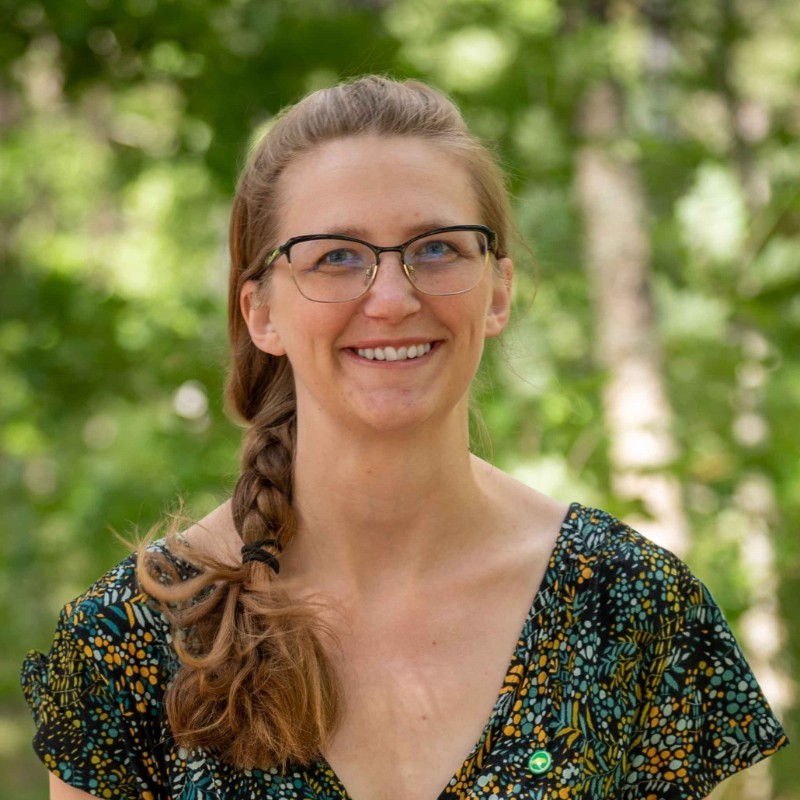 For more information about Plastteknik Nordic, visit their website here. Register for the event here.
The initiative has brought together no less than 1362 startups, 289 corporates and 42 public organizations since its start in April 2017.
"The accomplishment of 6000 meetings marks a significant milestone for us, representing our unyielding efforts in connecting Swedish startups with potential customer opportunities," says Ignite Sweden's COO & Director Partners and Engagement, Sara Hamlin.
Sara emphasizes that Ignite has not only facilitated more meetings in the past year but also enhanced their outcomes for startups. Over 450 commercial collaborations between these innovative companies and established companies and public sector organizations have resulted from these meetings.
"We have achieved a remarkable follow-up rate of 55%, indicating that more than half of the meetings we have facilitated have led to further discussions about potential collaborations. Moreover, we have observed a significant growth in the number of participating startups, reflecting our commitment to supporting more startups in the commercialization of their ideas with superior quality services," she adds.

New Incubator Partnerships Lead to More Startups Participating
The milestone was reached during the third edition of Sweden Innovation Days, Ignite's largest international matchmaking event of the year, where the initiative facilitated connections between more than 215 Swedish and international startups and 58 corporates from countries including Brazil, Canada, France, Germany, India, Japan, South Korea, and the USA. This resulted in a remarkable 350 meetings held across six matchmaking sessions.
"It is remarkable that this milestone was achieved during Sweden Innovation Days. These meetings serve as a catalyst for forging tangible and sustainable business collaborations between Swedish startups and world-leading corporations, fostering Sweden's global expansion and, most importantly, facilitating collaborations that can lead to solutions to significant global challenges," says Ignite Sweden's COO and Director of International Cooperation, Sasan Shaba.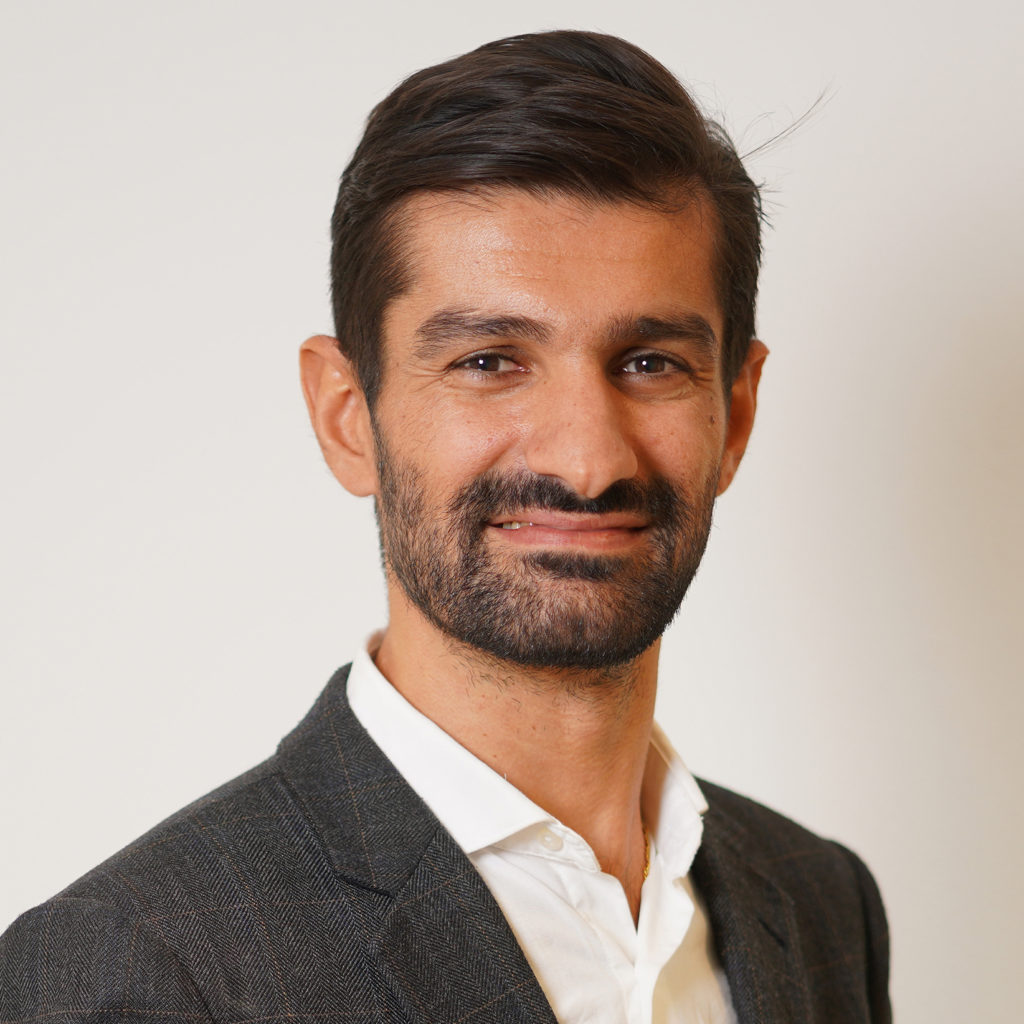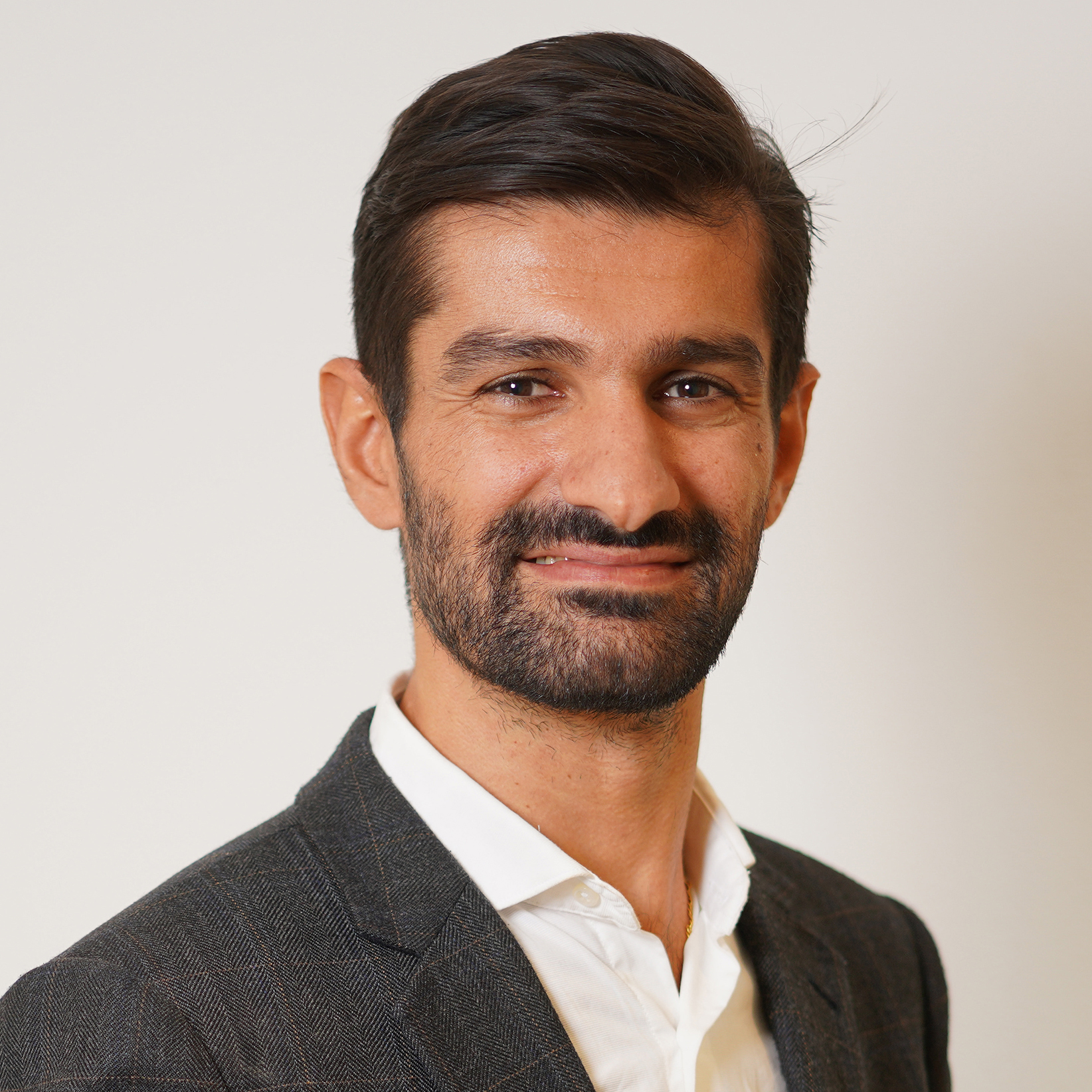 The Importance of the Swedish Innovation Ecosystem Support
Sasan acknowledges that this significant milestone would not have been possible without the participation of numerous corporations, SMEs, public sector organizations, and startups that Ignite has connected with over the years, as well as the support from our lead organization SISP, our national and international partners, and our co-funders Vinnova – Sweden's innovation agency and the Swedish Energy Agency.
He further highlights the importance of the incubators and science parks in Ignite's mission to support Swedish startups in the commercialization of their innovations.
"Incubators and science parks play a crucial role in this mission by bringing startups into the program, while also activating municipalities and counties to collaborate with startups to identify and implement innovative solutions to their challenges. Ignite is a grassroots organization, and it is thanks to this cooperation that we can reach out to the innovation ecosystems locally, regionally, and nationally, and we have grown into what I call a strong machine for creating business opportunities for startups," he concludes.
Ignite Sweden's in Numbers
Commercial collaborations: 453+
Matchmaking meetings: 6066
Follow-up rate: 55%
Matchmaking events: 88
Startups matched: 1362
Corporates participating: 289
Public organizations: 42
Participating countries: 10
Incubator and Science Parks Partnerships: 20
The prestigious journal published an article written by researchers from Umeå University with insights from our startup matchmaking meetings.
Researchers Medhanie Gaim and Sujith Nair from Umeå University studied 150 matchmaking meetings arranged by our initiative with the aim of understanding how startups can land a second meeting with a corporate partner after their initial one.
"For startups, even securing an initial meeting with a corporation can be tough — let alone establishing a partnership," explain the researchers. "Initiatives such as 'speed-dating' events, where multiple startups pitch to corporate representatives, can facilitate the process. Despite such efforts, startups are still unlikely to capitalize on this crucial first encounter".
In the article, the authors shared the best practices that helped the observed startups get that second meeting, as well as a list of do's and don'ts for securing a successful first meeting with a corporation that can lead to a future collaboration.

Click here to read the full article
The first version of this curated map features 108 startups and scaleups developing innovations with the potential to help accelerate the energy transition.
Climate startups are playing an increasingly important role in tackling the global environmental crisis by creating sustainable solutions to reduce emissions and conserve resources. The Swedish Climate Startup Map aims to give these promising companies a visible platform to increase their chances of finding customers, investors, and talent.
"Sweden has a strong position when it comes to climate tech," says Karin Ruiz, Deputy CEO of the Stockholm-based incubator Sting. "By showcasing these climate solutions on both a national and global scale, we can also accelerate their adoption and maximize the impact of these solutions."
SISP's Interim CEO and Ignite Sweden's Program Manager, Stina Lantz, emphasizes the importance of supporting climate startups during the current economic crisis.
"We see that startup investment, especially in the early stages, is decreasing," she says. "Investors seem to be worried about putting their money into very uncertain areas such as deeptech. At the same time, corporations aren't prioritizing long-term collaborations that can eventually bring climate value to the table in around five years."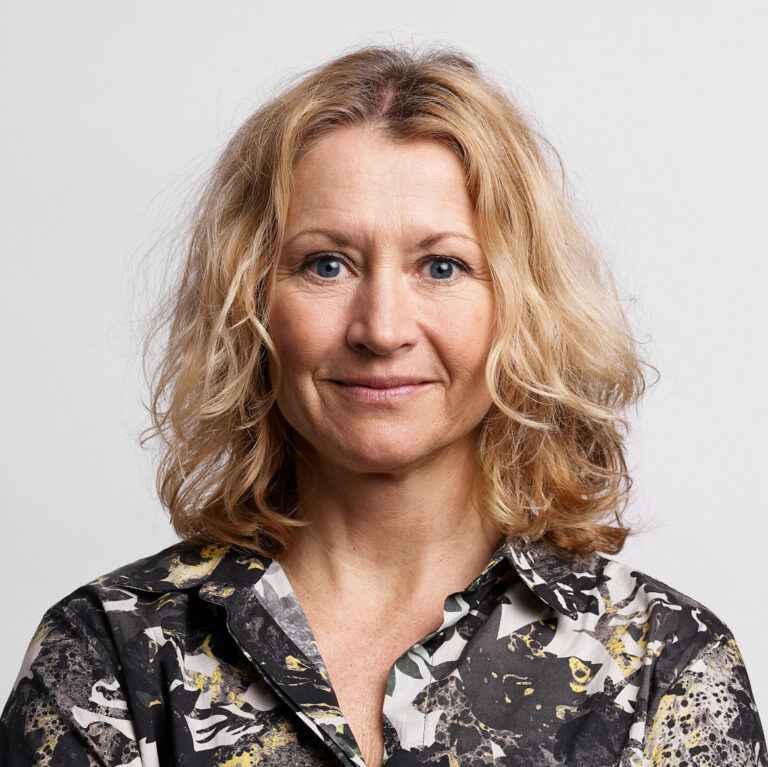 "The Swedish Climate Startup Map comes as an answer to this difficult situation. We need to promote these innovations that are crucial for our planet to help them access the investment they need for growth."

Initiated and Led by Swedish Incubators
The Swedish Climate Startup Map was initiated by Sting in 2020 as part of their project Startup Climate Action, funded by Vinnova, to showcase innovative startups working towards creating change and solving our many climate challenges.
"We decided to relaunch the project to support the many great startups with solutions that address both climate change and the energy transition and help these innovations come to market and scale," explains Karin.
The initiative is now led by Chalmers Ventures, Dalarna Science Park, Ignite Sweden, LEAD, SISP Swedish Incubators & Science Parks, and Sting.

"At our incubator, there are many companies striving to bring environmental sustainability to the forefront with solutions to our society's challenges," says LEAD's Business Operations Manager, Martina Hegestig.
"We hope that the Swedish Climate Startup Map will boost the reliability of their solutions, as well as the companies' visibility among potential customers and investors both in Sweden and worldwide."
This joint project is made possible by the national initiative Omställningslyftet, co-funded by the European Regional Development Fund, Tillväxtverket and Vinnova, and the Sustainable Energy Action, funded by Energimyndigheten.

Curated According to Sustainability Criteria
The 108 companies featured in the Swedish Climate Startup Map develop scalable innovations that have sustainability as their main focus area. The full version of the map will be launched in March 2023, with the addition of seven more categories.
"In our screening process, we use nine criteria related to environmental sustainability to assure that the companies' solutions are truly contributing to a positive impact on our environmental systems," explains Linda Hagman, PhD in Environmental Management and Engineering and Process Developer at Ignite Sweden, who leads the group behind the process.
The first version focuses on startups with innovative solutions for the energy transition.
"We are facing an energy crisis and energy is a hot topic globally, which is why we decided to prioritize startups within renewables, energy efficiency and management. We will continue to add more Swedish climate startups from other areas in the upcoming updates of the Map," says Karin.

Energy Startups Take Focus
One of the startups featured in the Swedish Climate Startup Map is Rebase Energy, an open and collaborative platform to forecast, simulate and optimize distributed energy systems.
"By leveraging energy modeling, we can ensure that the energy transition is executed in the most optimal way," explains CEO Sebastian Haglund. "It is great that attention is given to new solutions that can contribute to a decarbonized energy system."
Renbloc's founder, Gustaf Svensson, believes that exposure is essential for startups. The Sting alumni company enables sustainable transparency by showing the true source of energy consumption and its corresponding CO2 emissions.
"For companies and future partners looking at the startups listed on the Map, it should serve as an inspiration for the many different ways they can make their processes more sustainable. We also see this as an opportunity to explore other startups out there and check if there are any interesting startups to collaborate with."
Mimbly's Natalie Waller also hopes the initiative will help them make relevant connections with key players within the local startup scene who are also driven to create genuine sustainable impact.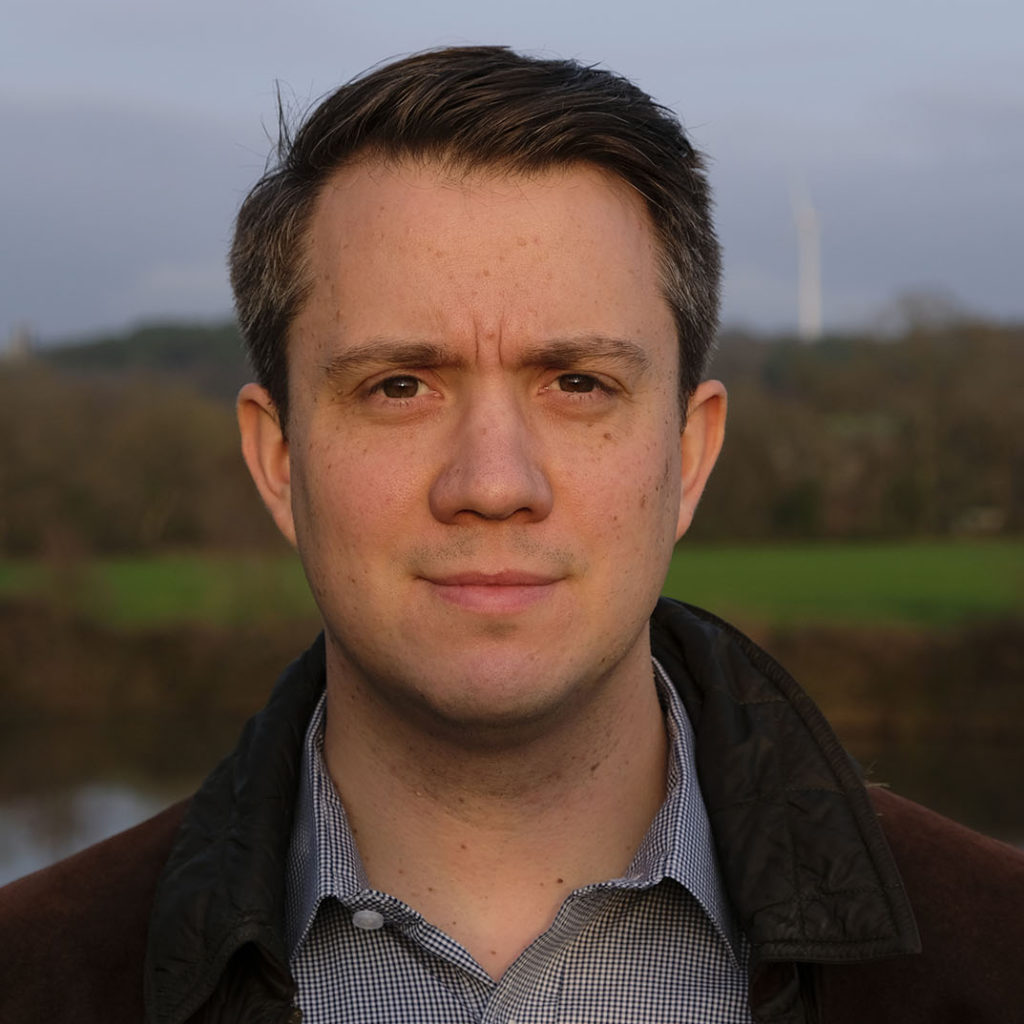 The Chalmers Venture's company creates sustainable laundry solutions, with less water, microplastics and CO2 emissions. "A focus on energy is naturally incorporated into our innovation process. We can make an impact on a consumption level, working on how it can be optimized with smart solutions."

A Win-Win For Startups and Their Customers
"Many of our customers are facing big challenges now when electricity costs are skyrocketing, while at the same time there is more and more pressure to reduce one's environmental impact," says Eva Vollmer, Head of Customer Success at DAZOQ.
The LEAD company is a cloud-based energy management system that helps industries track and visualize their energy consumption in real-time and identify where they can save energy in their production.
Eva admits that the overload of information is a challenge for their customers' search for relevant partners that can help them become more energy efficient.
"By visualizing startups that contribute to climate action, the Swedish Climate Startup Map does not only help us as a startup, but also established companies, and thereby the environment and the society."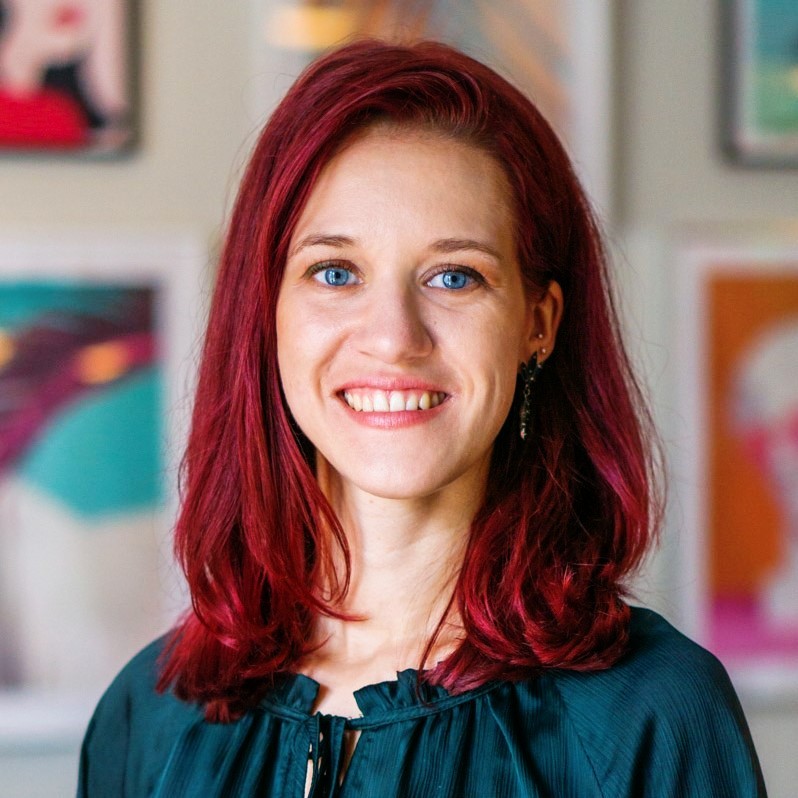 "It also gives us hope to see so many startups with climate action as their mission. It shows that we are not alone and that there is a lot of potential out here, which inspires and motivates us to continue working towards the mission we all share and strive for," she concludes.

Click here to explore the Swedish Climate Startup Map
To start off the new year, Director of Strategic Partnerships, Regina Summer attended CES in Las Vegas to discover some of the latest innovation trends.
One of the most influential tech events in the world, CES is a global scene for innovation organized by Consumer Technology Association (CTA). This year's conference was over 70% larger than the previous one, with over 3,200 exhibiting companies, including 1,000 startups, all featuring their latest technologies.
Regina attended a number of sessions and networking events with the aim of fostering new relationships and potential opportunities for Swedish startup collaboration.

This year's conference showcased how innovation can help solve today's biggest challenges particularly within mobility, health and energy sectors. "It was very positive to see a strong focus on sustainability from the corporates and the startups," says Regina.
A wide range of technologies were announced within these sectors including solutions smart sensors that increase vehicle safety, autonomous vehicles, VR immersive experiences, remote patient monitoring, smart housing technology and more!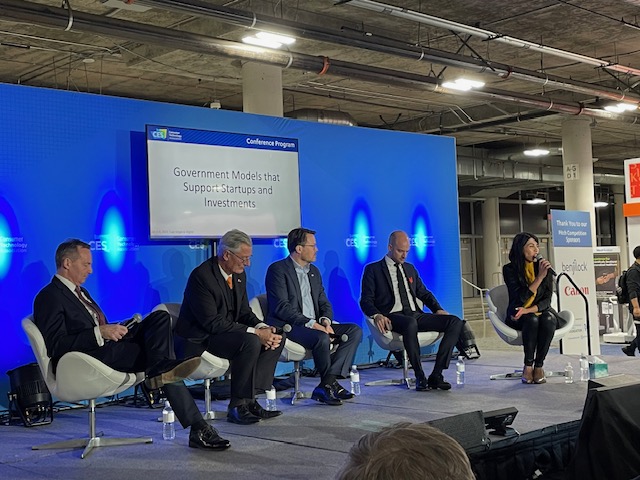 Another important aspect of the conference was the matchmaking opportunities including the one organized by the Nordic Innovation House Silicon Valley, which brought together over 150 startups, scaleups, corporates and investors.
"It was great to see such big attendance from Swedish companies of all sizes. I was also impressed by NIH's success in attracting investors to this event," adds Regina.
As part of CES, the CTA released the second edition of its International Innovation Scorecard where Sweden was announced as one of the 24 countries to earn the highest ranking of "Innovation Champion."
The other countries included Australia, Austria, Belgium, Canada, Denmark, Estonia, Finland, France, Germany, Iceland, Ireland, Israel, Japan, Lithuania, Luxembourg, The Netherlands, New Zealand, Norway, Singapore, Spain, Switzerland, the United Kingdom, the United States, as well as the European Union (EU).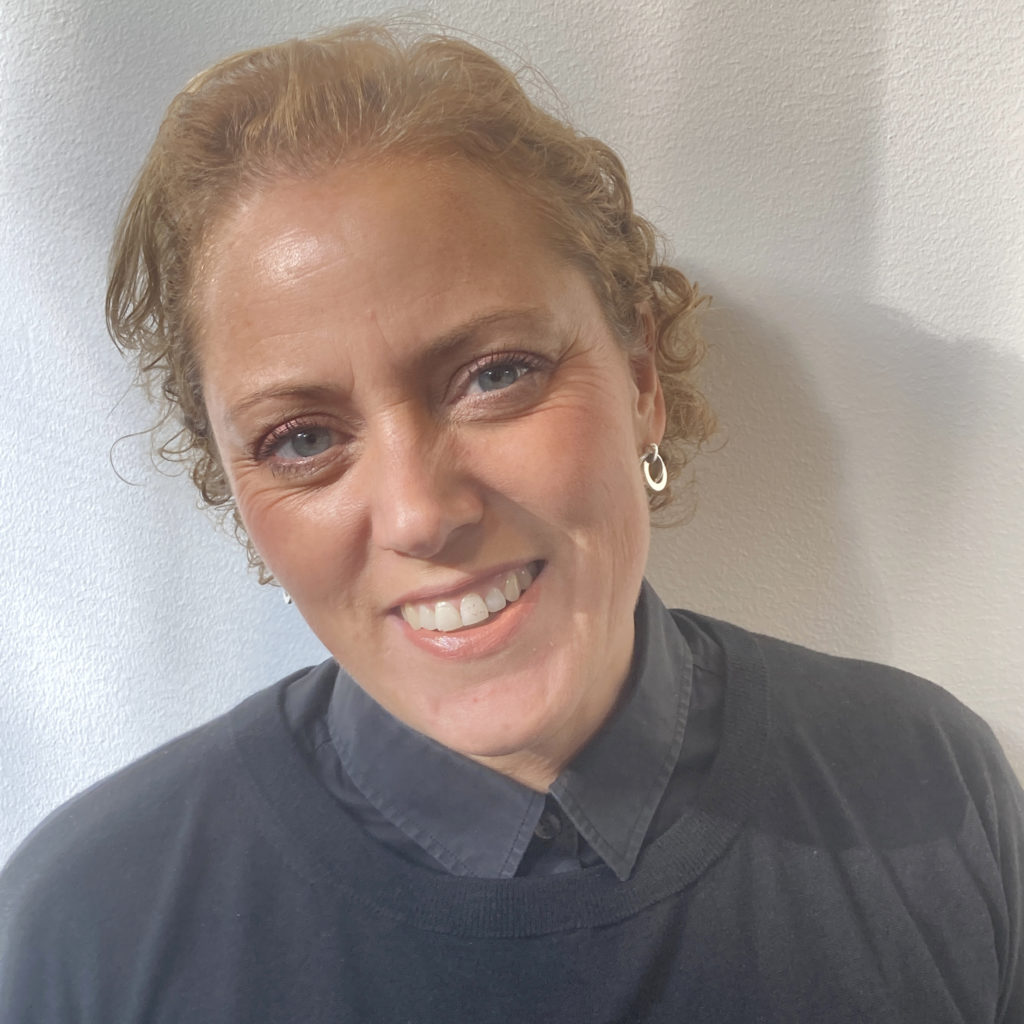 As this year comes to an end, these are Ignite Sweden's results and achievements from 2022.
Ignite Sweden's matchmaking meetings have led to 453 commercial collaborations between startups, corporates and public organizations being initiated since Ignite began in 2017. Of these, 104 started in 2022 alone.
"Back in 2017, we had a small pilot funded by Vinnova and our goal was to achieve at least ten collaborations between large and small. We had seven months to do this. Although we only had startup connections and no real corporate connections at all, we managed to reach that goal," remembers Ignite's Program Manager and SISP's Interim CEO, Stina Lantz.
The number of startup collaborations increased fourfold to 44 the following year. In 2019, the initiative surpassed 100 collaborations. During the first year of the pandemic, the number doubled, reaching 230 collaborations, and it reached 349 collaborations by the end of 2021.
"I'm very pleased with these strong results given the current economic situation," says Stina.


More Than 1200 Startups Supported Throughout the Years
Ignite Sweden has provided support to more than 1,200 startups since 2017. Through 5655 matchmaking meetings at 86 events, these innovative companies have been connected with potential customers, including 42 public organizations and 278 established companies.
"In the beginning, the matchmaking meetings were in-person in different locations around the country. Since the pandemic outbreak in March 2020, all of the meetings have taken place digitally," explains Ignite's Head of Corporate Relations, Sara Hamlin.
In addition to connecting startups with Swedish established companies and public organizations, Ignite has also linked them with corporate entities from nine other countries, including Brazil, Canada, France, Germany, India, Israel, Japan, South Korea, and the United States.
"All of these are strategic countries for Sweden as a whole, both in terms of import and export," adds Sara.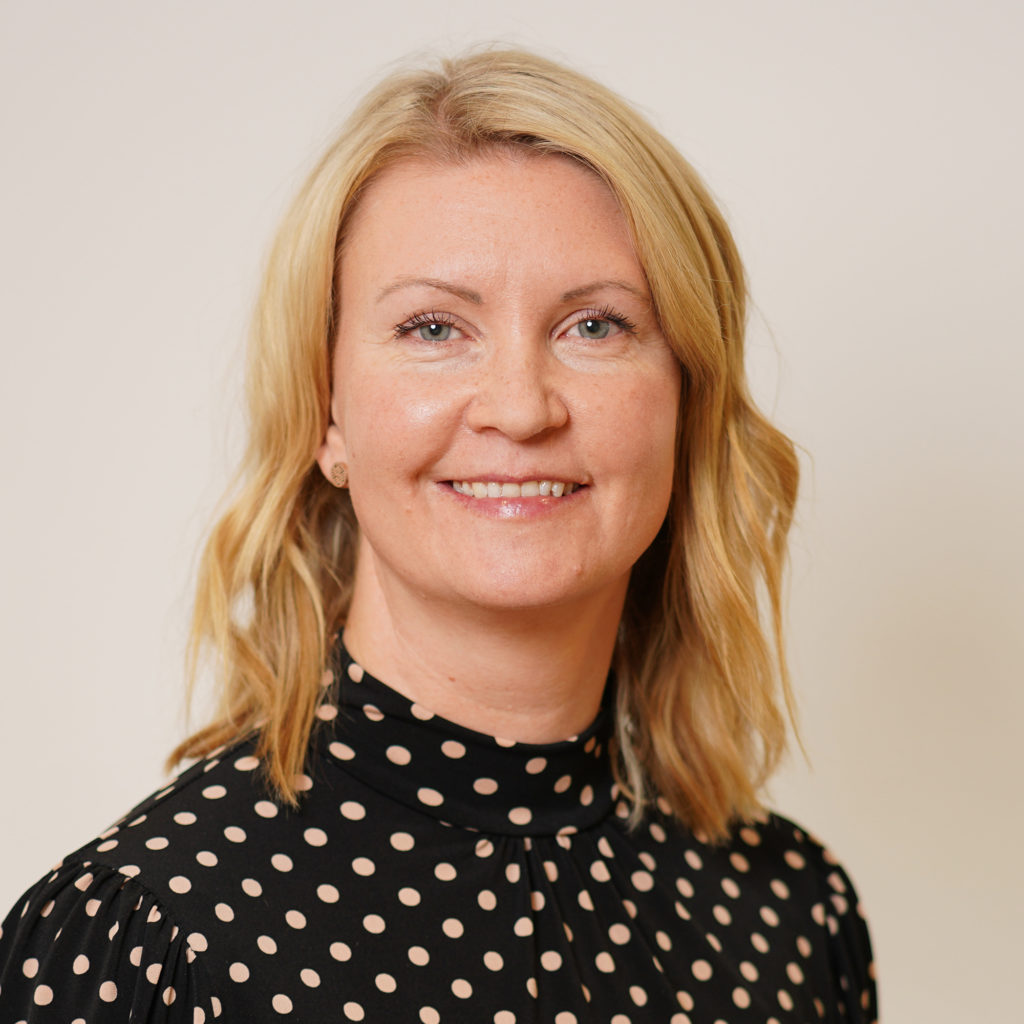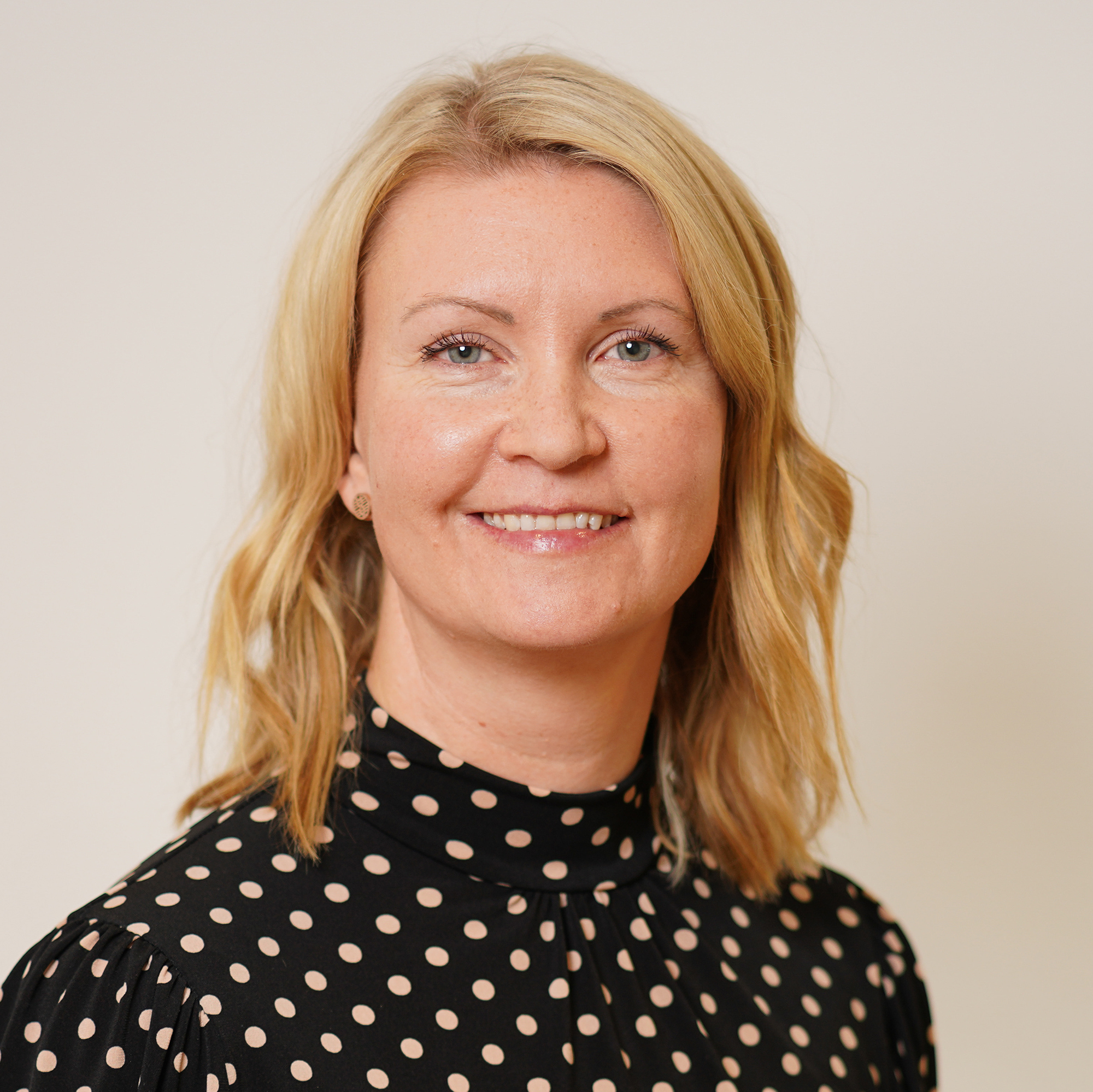 Another noteworthy accomplishment is the increase in the follow-up rate, i.e. the percentage of matches that continue in dialogue after the initial meeting Ignite facilitates. In the program's first year, the rate was 40%; it rose to 50% last year, and is now at 55%.

New Incubator Partnerships Lead to More Startups Participating
Another of the highlights of 2022 is the marked surge in the quantity of startups that have been connected with corporations and public entities.
"We have observed a tremendous growth in the number of startups participating. Last year, we matched 328 startups, in contrast to the 553 startups that we facilitated meetings for this year, of which nearly 300 were introduced to potential customers through Ignite for the first time," states Sara.
Ignite Sweden was established by three incubators; Sting, LEAD and THINGS. Presently, the initiative has partnerships with 20 Swedish incubators and science parks across the nation. These partnerships have enabled the program to offer support to more startups than ever before.
"The increased participation of startups is due to two major factors," explains Sara. "Firstly, we now have regular meetings with our partner incubators to identify new startups that have solutions to the corporate and public organization's innovation challenges. Secondly, we have implemented an API connected to our startup database, making it simpler for us to find startups that can address these challenges."
Most of the startups taking part in 2022 are focusing on the environment and energy industries, with life science not far behind.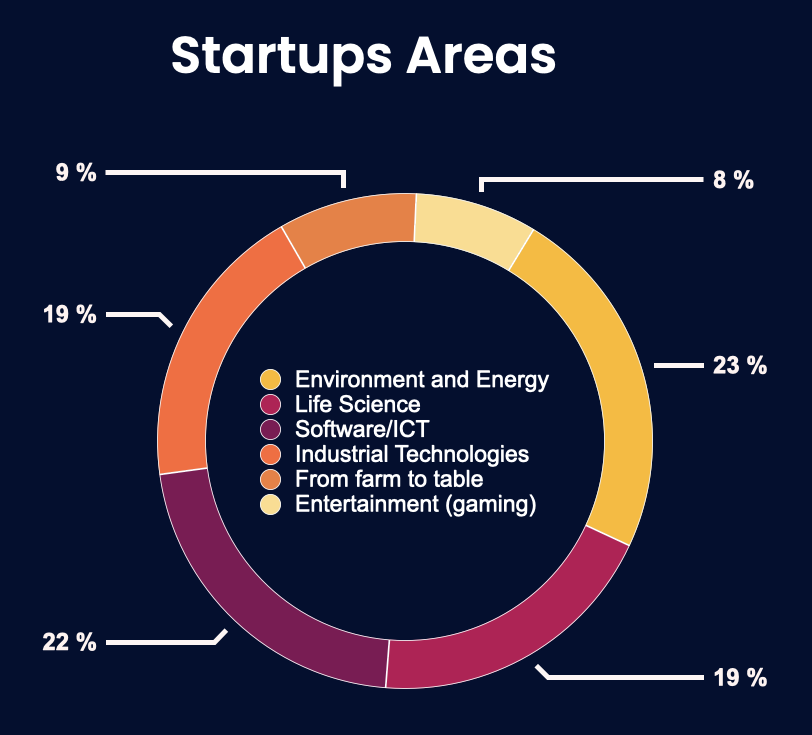 "We are happy to see this, as it indicates that both the private and public sectors are actively looking for startups that can help them solve their challenges in these important fields," Sara concludes.
Ignite Sweden's 2022 in Numbers
Commercial collaborations: 104
Matchmaking meetings: 1269
Follow-up rate: 55%
Matchmaking events: 17
Startups matched: 553
Corporates participating: 118
Public organizations: 14
Participating countries: 10
Incubator and Science Parks Partnerships: 20

Ignite Sweden in Numbers 2017-2022
Commercial collaborations: 453
Matchmaking meetings: 5655
Matchmaking events: 86
Startups matched: 1224
Corporates: 278
Public organizations: 42
Ignite Sweden Summit brought together nearly 180 representatives from incubators, corporates, partners, startups in Uppsala.
During the event, co-hosted by Ignite Sweden and the city of Uppsala, we dove into the topic of how to build a sustainable future together with startups.
The two-day program showcased a range of success cases between Toyota Material Handling Europe & Kairos Logic, Ekkono Solutions & Nederman, Alfa Laval & Reliefed Technologies, Rexel Sverige & SustainLab, the Swedish Waste Management & the startups Parlametric and Brighteco, and Umeå kommun & Uminova Innovation together with the startups Bufferleaf, The Fine Arc Nordic AB & Oterlu AI.
The fifth edition of the Summit also included a range of keynotes, sessions and panel discussions deep diving into how to measure impact, scale climate solutions, driving an innovation strategy with startups and the future of corporate innovation accelerators, among other topics.
The event also included the possibility to visit three of the many innovation hubs located in the city of Uppsala: Base 10, Testa Center and Green Innovation Park.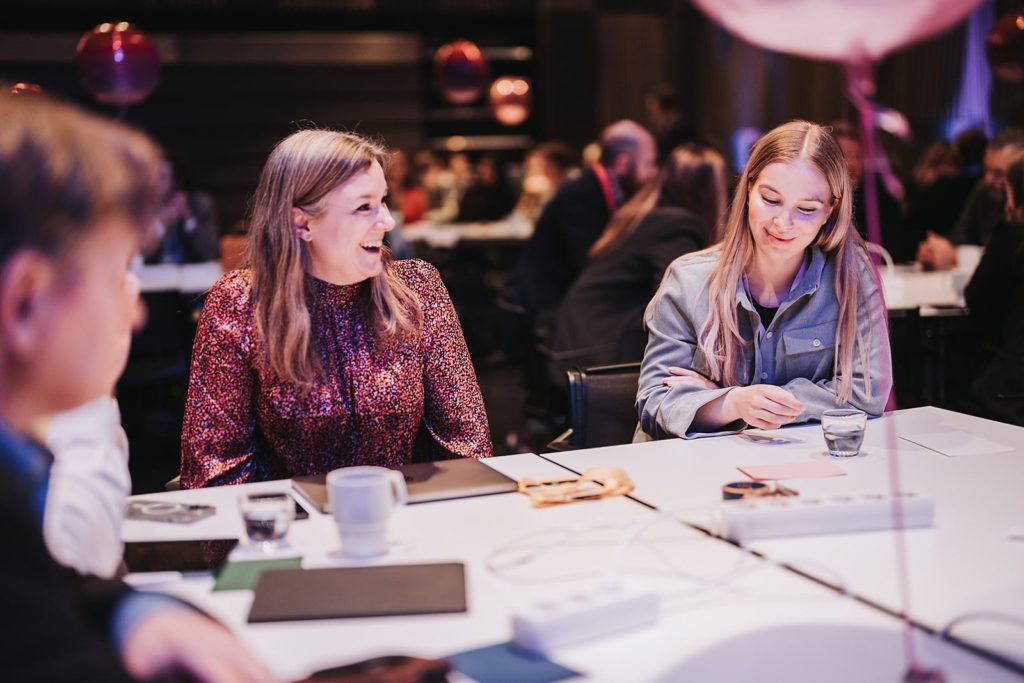 The speakers that took to the stage to share their knowledge and experiences regarding innovation and collaboration included Erik Pelling, Charlotte Skott, Monica Söderström & Annika Remaeus (Uppsala kommun), Jonas Klang, (Toyota Material Handling Europe), Anders Alneng (Ekkono), Lina Svansberg (Compare), Anders Nyander (Alfa Laval), Catharina Sandberg (LEAD), Céline Farcet (L'Oréal), Eliran Elimelech (Start up Nation Israel), Faisa Abdi (QC Renewable Energy), Frida Hedström, Mikaela Färnqvist, Stina Lantz, Sara Hamlin, & Sasan Shaba (Ignite Sweden), Jenny Elfsberg (Vinnova), Gunnar Fredriksson, Swedish Waste Management, Humaira Baneryd, Rexel, Karin Ruiz, Sting, Karin Bengtsson (Kista Science City), Katarina Blomkvist (Daily Innovation), Le Anh Ma (Altris), Lauri Lehtovuori (Combient Foundry), Lovisa Högberg (Reliefed), Mala Valroy, (Industrifonden), Mamoun Taher (Graphmatech), Maria Svantemark (Sustainlab), Matts Nyman (BizMaker), Noah Öberg (Bufferleaf), Olle Gelin (AirForestry), Fredrik Röst (Umeå kommun), Salomon Abresparr, (Borlänge Municipality), Urban Roth (IBM) and Örjan Jansson (WWF). The event was moderated by Maria Olofsson (Ignite & Uminova) and Thomas Frostberg (Sydsvenskan, HD & DagensIndustri).
Takeaways from the Summit
These are some learnings shared during the many fruitful discussions from the day:
The innovation ecosystem is uniquely placed to support startups and lower the obstacles for collaboration
Impact is increasingly important, and is required for success of any business
Collective projects and learning from one another is essential for driving sustainable innovation
Having a structure for collaboration and breaking the process down into smaller steps with achievable milestones can speed up collaborations and help them become long term partnerships
'Patient money' and long term investment is needed, especially in deeptech fields

The Collaboration Heroes of 2022
The sixth annual Ignite Awards ceremony also took place during the event. The awards celebrated the success stories of 2022 and recognized startups, corporates and public sector organizations for their collaborative and innovative work.
This year we also added three new awards highlighting the fantastic work of our local and international partners in the innovation ecosystem.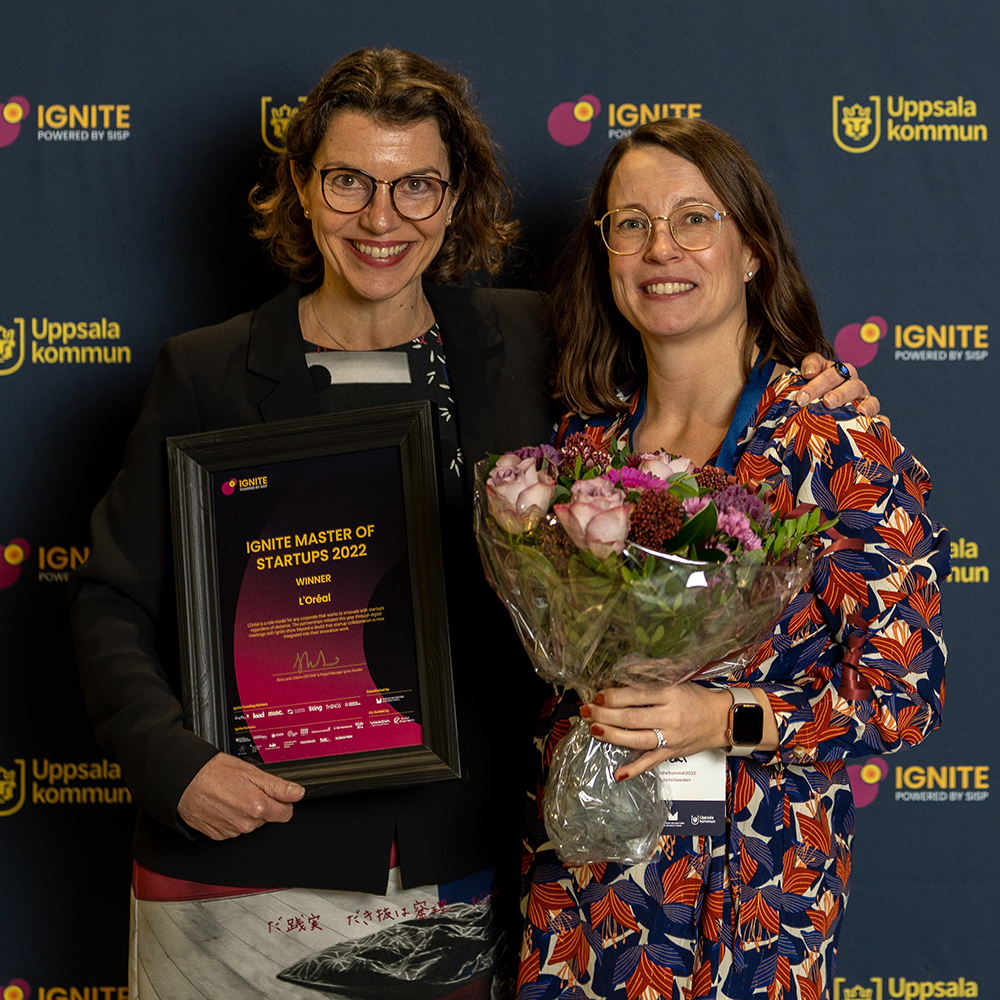 These are the winners of the Ignite Awards 2022:
Ignite Master of Startups (Public Sector): Umeå Municipality
Ignite Master of Startups (Private Sector): L'Oréal
Ignite Sustainability Heroes (Public Sector): City of Mölndal, Brighteco & Parlametric
Ignite Sustainability Heroes (Private Sector): Alfa Laval & Reliefed
Ignite Rapid Rollout (Public Sector): Uppsalahem & Collactivate
Ignite Rapid Rollout (Private Sector): Rexel & SustainLab
Ignite Master of Public Collaboration: Parlametric
Ignite Master of B2B Collaboration: Ekkono Solutions
Ignite National Partner Hero: Sting
Ignite Community Engagement Hero: Peak Innovation
Ignite Global Partner Hero: CISB – Swedish-Brazilian Research and Innovation Centre
Earlier this year we brought together five leading South Korean corporations and 31 Swedish startups for the first time.
Thirty three meetings focused on solutions for a more digital and sustainable society took place during this inaugural event. It was a significant first step to breaking into an important market for Swedish startups according to Ignite's Project Leader Matchmaking & Startup Community Manager, Elijah Aldana.
"Korea is one of the top markets of interest for Swedish startups looking to enter the APAC region. Korea is the most innovative country in APAC and has put a big emphasis economically into growing as a top innovator. This matchmaking event was a key step to introduce some of Sweden's most innovative startups to five Korean corporates looking to make an impact," says Elijah.
Kim Silvasti, Country Manager for Korea and Eureka Eurostars at Vinnova, Sweden's Innovation Agency (who funded the matchmaking event) adds that international collaboration within innovation is more important than ever.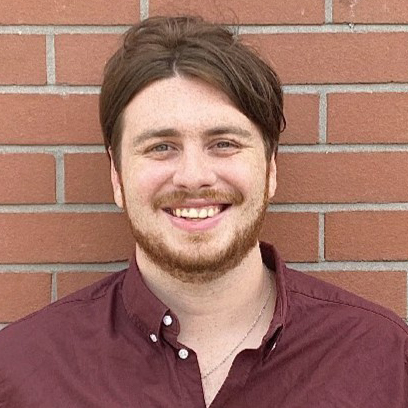 "Based on needs and opportunities, we at Vinnova identify, develop and initiate appropriate efforts to strengthen the ability to innovate. Through the Sweden Korea Innovation Initiative, Vinnova supports Swedish startups in finding Korean organizations so they can innovate, scale and create international partnerships," he says.
Creating new connections
For Swedish startup, TeraSi, who has developed scalable hardware for 6G and beyond, meeting corporates in South Korea is a win-win for them as some of their largest potential customers within the wireless and semiconductor industries are there.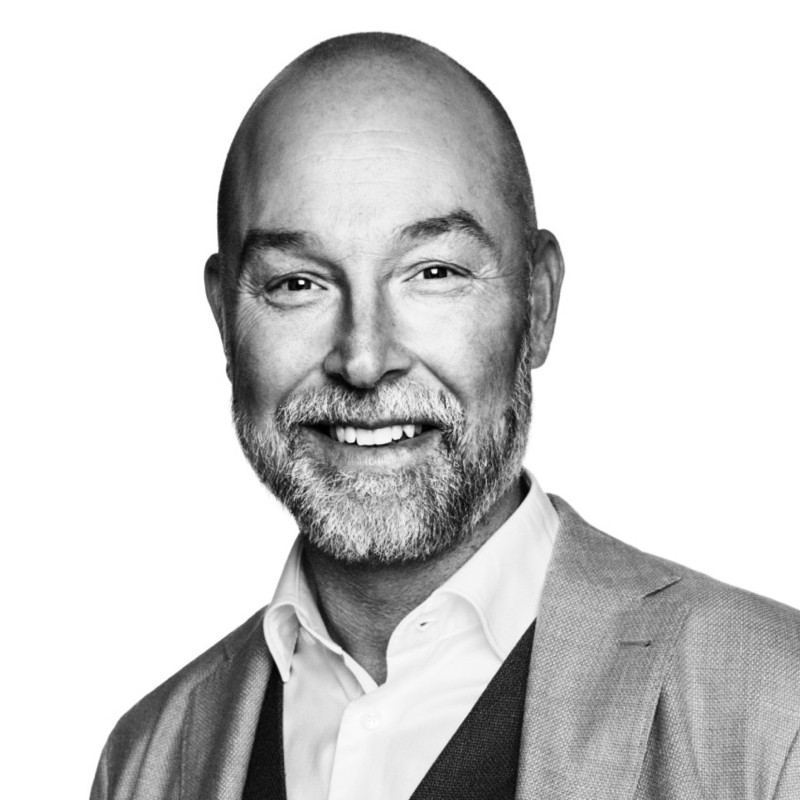 "Corporates need new technologies to maintain their competitive advantages, particularly in highly competitive markets such as the semiconductor industry. Working with startups gives corporates access to new technologies at a very early stage and helps them avoid falling behind their competitors. For a startup, working with a large corporate can provide significant revenues, gives the startup a seal of approval and also opens potential investment opportunities," says TeraSi Co-founder, James Campion.
He adds that the meetings were extremely positive with what he described as a high input/output ratio!
"There is clear interest in our technology from large corporates in this sector. The meetings quickly led to follow up discussions with potential customers and partners for our technology. Overall taking part was extremely worthwhile!" Says James.
It was also a positive experience for SK Discovery, a South Korean conglomerate focused in the energy sector amongst others.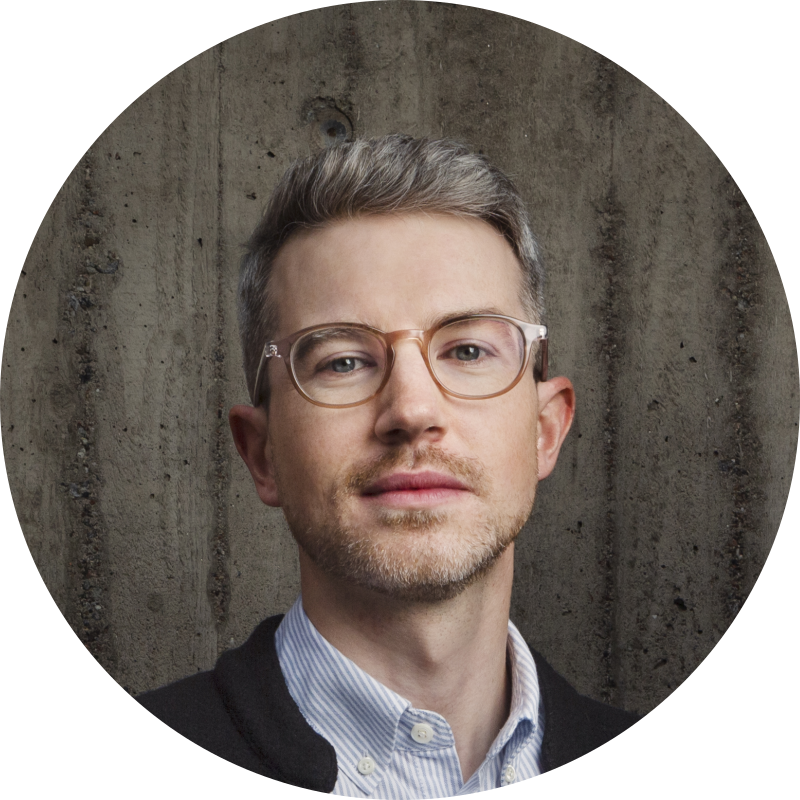 "Ignite actually pays attention to startups and investors to make meaningful connections and all the meetings were well above expectations," says Hee Jung, Head of Investment, SK Discovery. This event was organized by Ignite Sweden, K Startup Center, Business Sweden, Things, the Embassy of Sweden in South Korea and is funded by Vinnova-Sweden's Innovation Agency as part of the Sweden-Korea Innovation Initiative.
You can find more information about Vinnova's work with Korea here.
Ignite Sweden travelled to Brazil as part of the Sweden Brazil Innovation Weeks to foster ongoing collaboration between the two countries.
During November, our Project Manager International, Filip Tideman and COO, Sasan Shaba went to Brazil with a delegation of five Swedish startups for a range of activities linked to the Sweden Brazil Innovation Weeks including an in-person matchmaking.
Filip and Sasan joined a range of important strategic activities including the signing of an MOU between Ignite's lead organization SISP and the Brazilian equivalent Anprotec.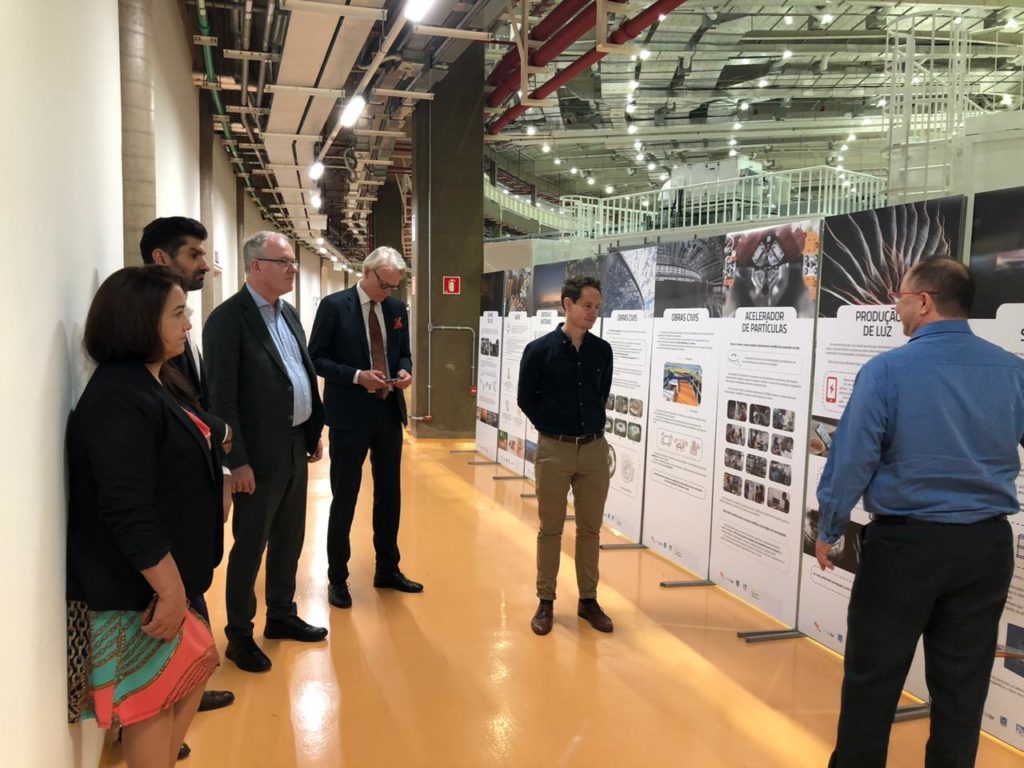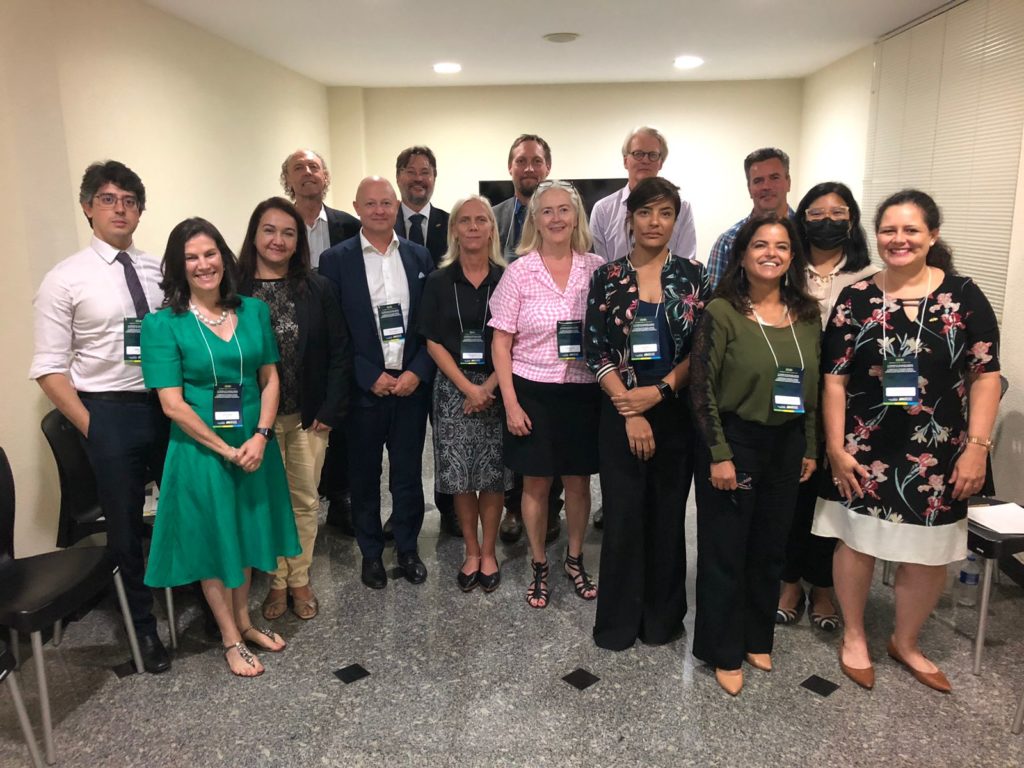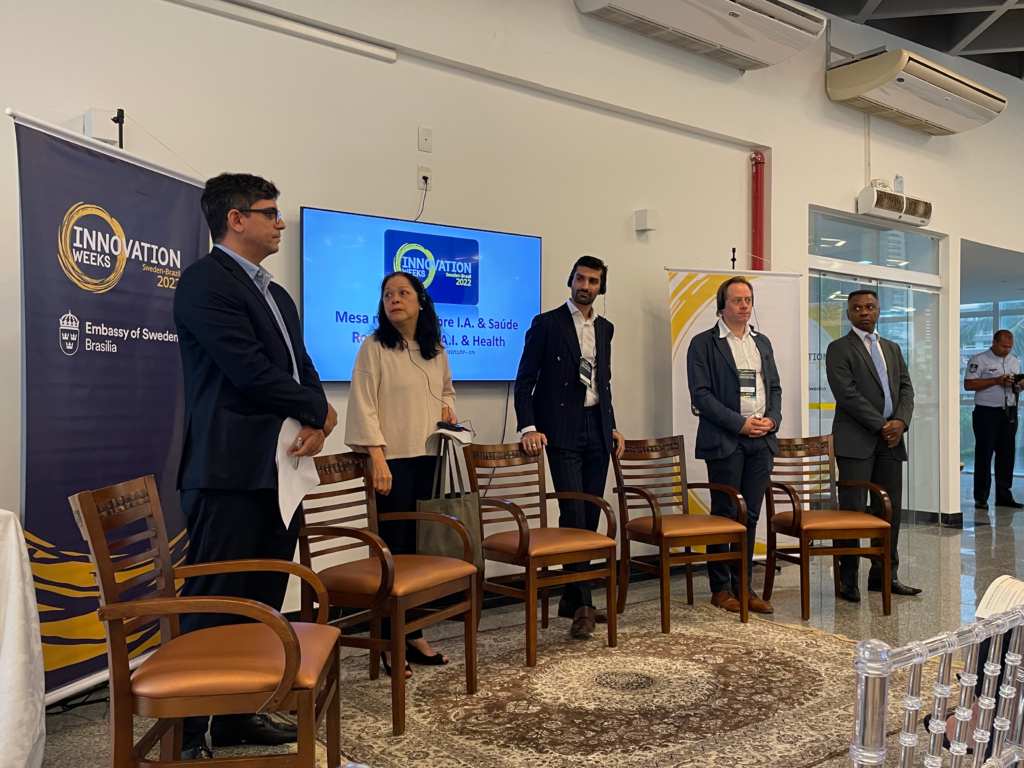 "We have high ambitions to further increase the collaboration between Sweden and Brazil and we already have some significant opportunities planned for 2023. A big thanks to the organizers for hosting and facilitating a fantastic week in the vibrant innovation metropolis of Brazil," says Filip.
The matchmaking
For the Swedish startup delegation, the chance to follow up in-person with potential customers was extremely worthwhile. Four Brazilian companies met with 10 Swedish startups in 16 meetings, most of which took place in-person in São Paulo.
Ignite's Filip adds that "Brazil, with a population of over 200 million, faces many challenges within health and water and the unique Swedish innovations that were presented during the physical matchmaking were very well received, with a promising outlook for future collaborations."
Swedish startup, Aqua Robur Technologies's Head of Sales & Marketing, Robert Andersson agrees adding that "they (companies in Brazil) are open to new technologies and understand the value of digitalizing their water networks."
For his company that has developed a cost-effective, real-time way to monitor water distribution and sewer and stormwater via award-winning proprietary energy harvester and radar technology, meeting face to face is essential.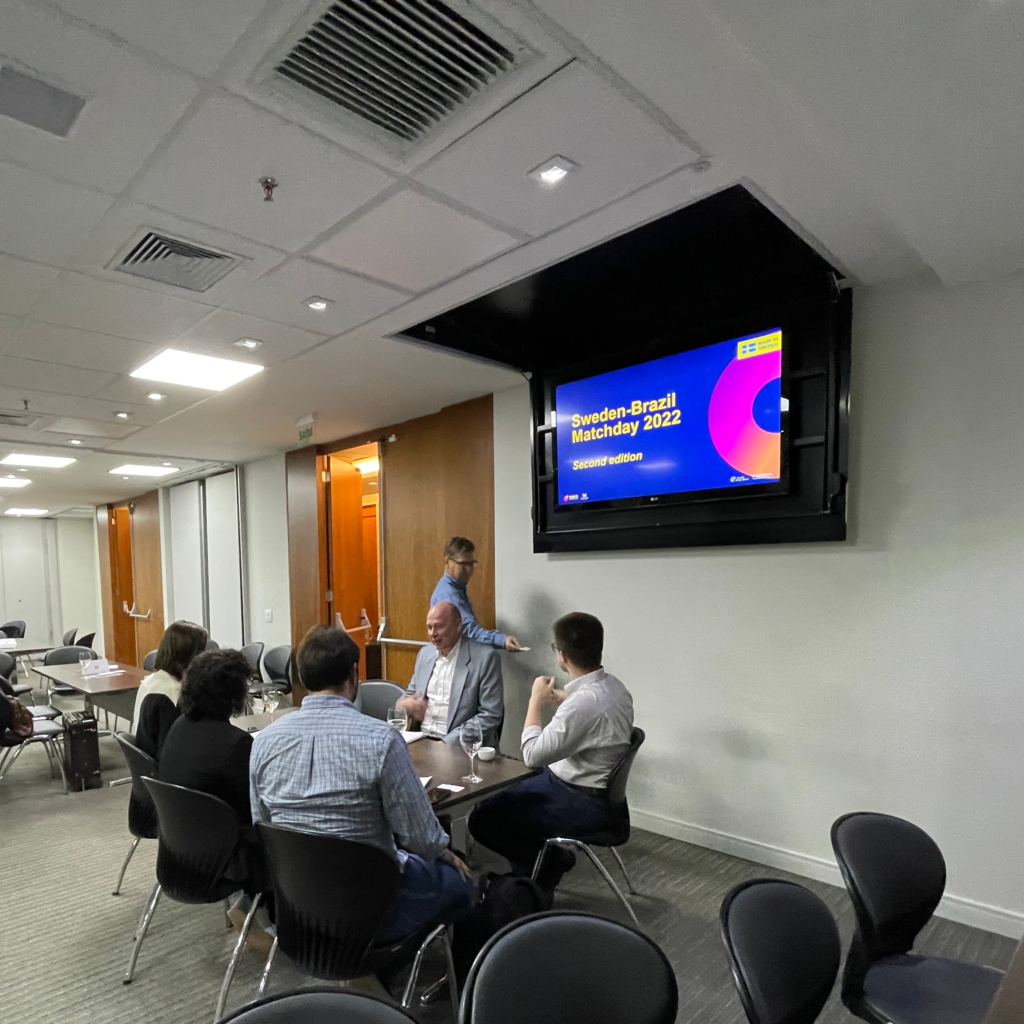 "Introducing a new and innovative technology in an industry where things have been managed in the same ways for decades and at the same time having to account for differences in culture and market needs is very difficult to do successfully in a digital arena.
Being able to build relationships, mutual trust and effectively focusing on the challenges during the event in Sao Paulo will help tremendously in continuing the discussions going forward," says Robert.
Mohamad Takwa, Co-Founder, Avsalt, a startup working with technology that separates ions and small charged molecules from water streams, also agreed that the overall experience was very valuable.
"Attending the Sweden-Brazil Matchday, was a very good opportunity to meet with relevant industrial partners, in a huge Brazilian market. The event was very well organized and the Ignite team did an outstanding job of making the trip a great experience," says Mohamad.
A delegation of Swedish startups and incubators travelled to Toronto for Sweden Canada Innovation Days to explore the ecosystem and meet Canadian corporates.
In September 2022, representatives from nine Swedish startups, Algoryx Simulation, Cellfion AB, Ekkono Solutions, FLOX, Gleechi, Kairos Logic, Repli5 and SentianAI, along with incubators, Create, Uminova, and ENN, joined the Ignite delegation for the Sweden Canada Innovation Days.
The event aimed to strengthen connections between the two countries and included ample opportunities to share best practices and explore the Canadian innovation ecosystem.
Why Canada?
Sweden and Canada have many similarities and for Atulya​ Verma, Principal Engineer Geotech and Geology at BESTECH, a Canadian corporate specializing in engineering, automation, software development and environmental monitoring services to global mining companies, there are many benefits to connecting the two countries.
"The industrial challenges faced by Sweden and Canada have lots in common as well as their respective geographical and demographic situations. There is substantial opportunity to learn from each other and forming connections is valuable because the complementing skill sets can benefit from each other," he explains.
Joakim Stenman, Business Development Manager, Repli5, a Swedish startup working with synthetic data and digital twins agrees saying Canada is important for them as it is a huge market for mining operations and their supply chains.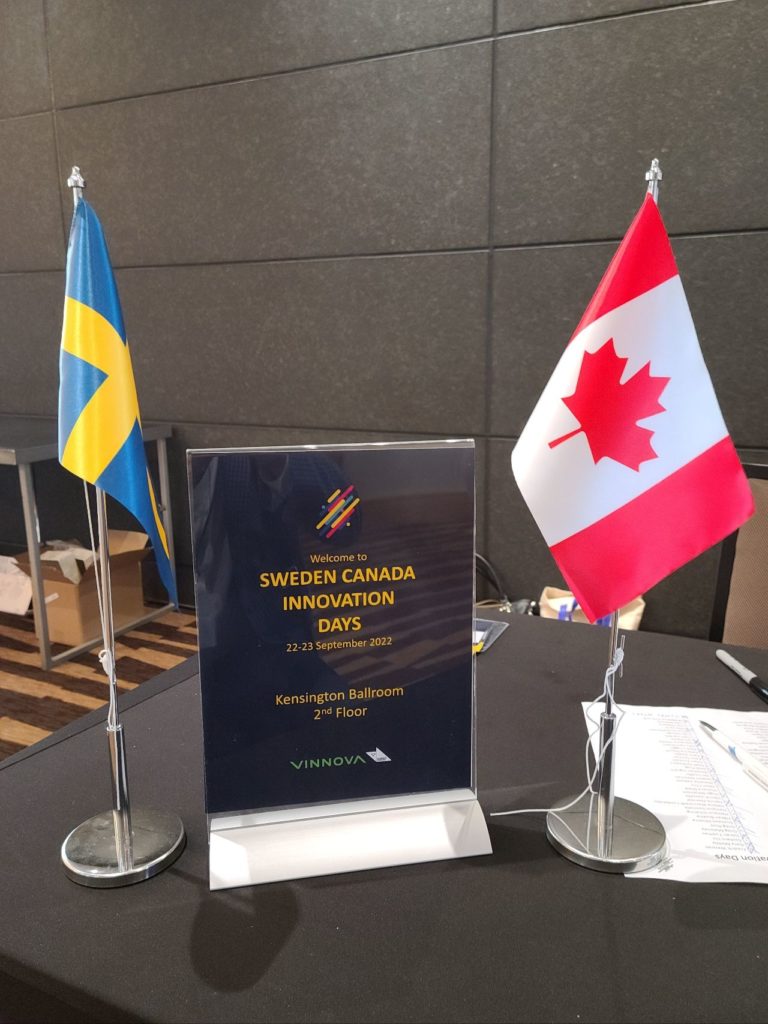 "I was very pleased to get an opportunity to pitch our company for the entire conference, but also to be able to physically meet up with one of our POC partners on the spot!
By attending the conference and introducing our company to several key industry stakeholders, our main goal was already fulfilled. I hope that it generated some interest from Canadian organizations," he says.
Exploring the Canadian Innovation Ecosystem
The delegation spent three days attending a range of roundtables, workshops and networking events as well as a tour of the local innovation ecosystem and an in-person matchmaking with Canadian corporates.
To kick off the trip, startups visited the DMZ, a leading Canadian tech incubator that not only aims to foster market opportunities for Canadian startups but also helps international ones explore the North American market.
"We believe that by sharing knowledge and resources to support one another, we can be a catalyst for global innovation."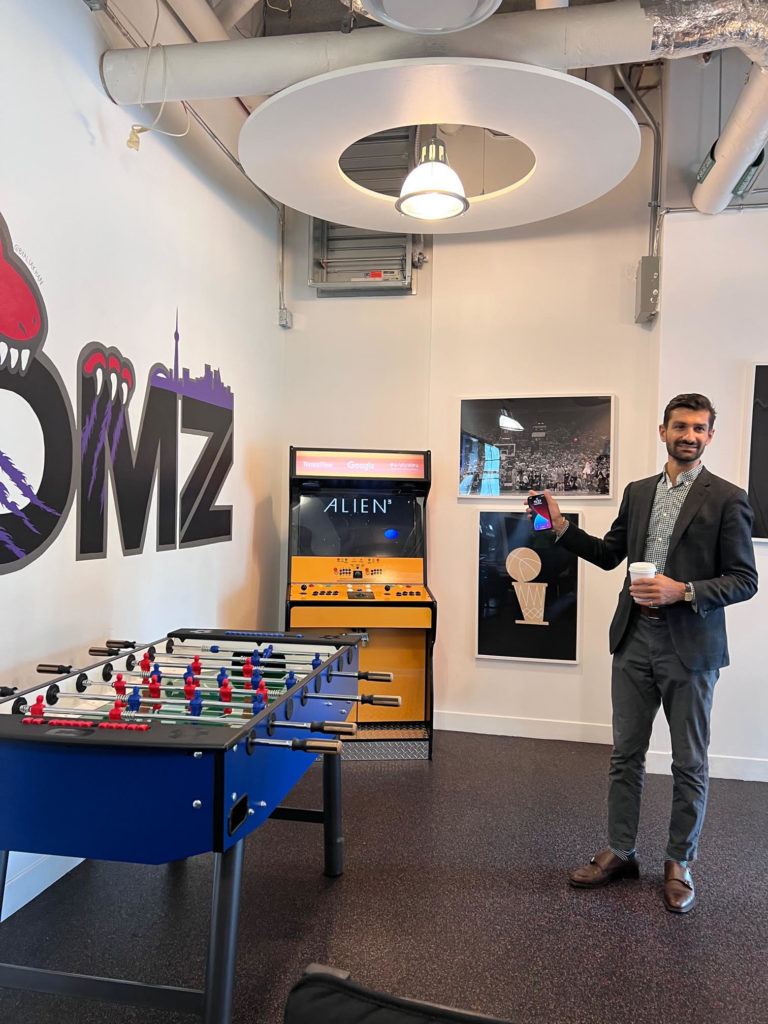 "Historically, there have been strong ties between Sweden and Canada in the cultural and economic contexts and we're excited to continue growing this relationship in the innovation and technology fields as well," say DMZ's Sweeny Mangal, Senior Partnerships Lead and Andrea Richardson, Director of Business Development and International Projects.
Maria Olofsson, Operation Manager at Uminova Innovation and Process Developer at Ignite Sweden, agrees that this relationship building is the primary reason for delegations of this sort.
"For us as an incubator, it is extremely important to meet actors beyond Sweden's borders, partly to develop our business support, but also to give our companies greater opportunities internationally. We come home with new collaborations on so many different levels," she says.
For Carl Stålhem, COO at Gleechi, a Swedish startup that has developed hands-on VR training software, the visit to the DMZ was one of the key highlights of the trip.
"Aside from meeting interesting potential partners and customers, the visits to the DMZ and Vector Institute both stand out. Hearing about the apparent success of the Canadian National AI Strategy was also very inspiring."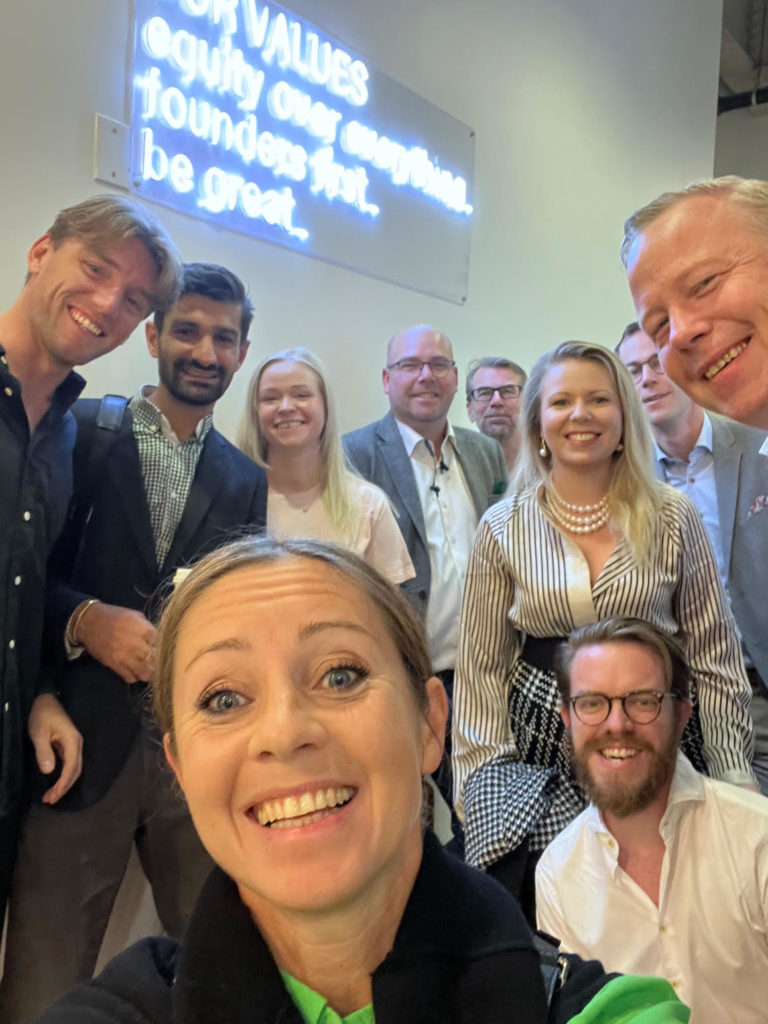 Advantages of Meeting In-person
Another key aspect of the trip was the Ignite Sweden-Canada Matchmaking which took place on the third day. Many of the companies had previously met digitally, but meeting face-to-face allowed deeper conversations into potential future collaboration.
"For us, meeting in person is always beneficial as we are in the Virtual Reality industry. Experiencing VR live gives a much better understanding of the technology and its capabilities," says Carl Stålhem, Gleechi.
The in-person format was also successful for BESTECH according to Atulya Verma.
"We see working with startups as an opportunity to work together for the benefit of the industry as a whole. Our meetings went well and we are already in the next stage of project discussions with a few of the startups."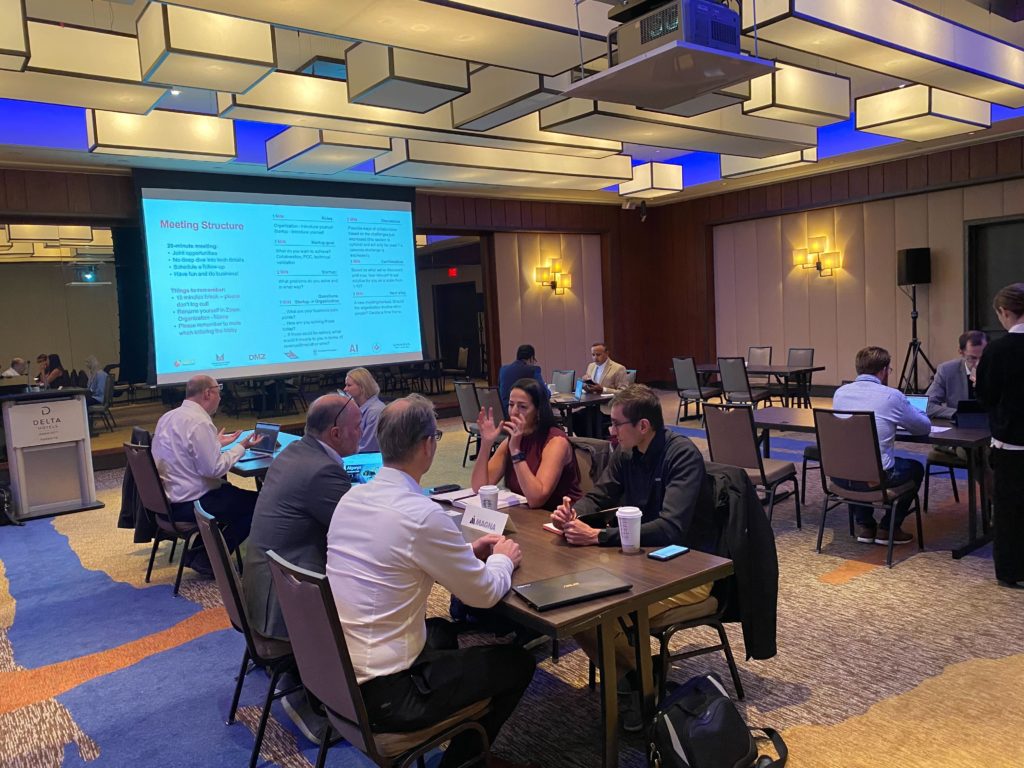 In addition to the in-person meetings, three more startups also participated digitally leading to 34 meetings in total.
Sweden Canada Innovation Days was organized in collaboration with Ignite Sweden, AI Sweden, Business Sweden, The DMZ, European-Canadian Centre for Innovation and Research and Vinnova – Sweden's Innovation Agency.