The second edition of the digital matchmaking held in May saw the participation of 55 Swedish startups, 1 multinational and 9 Brazilian companies, including Ambev, ArcelorMittal, BRF, LelloLab, Natura, Oxiteno, Prevent Senior, Sabesp, Suzano and WEG.
The Sweden Brazil Startup Matchday is a joint initiative by Ignite Sweden and the Brazilian association CISB (Swedish-Brazilian Research and Innovation Centre), in which Swedish startups are presented to large corporates in Brazil to offer innovative solutions to the industry's most diverse challenges.

In May 2021, the second edition of the digital matchmaking event saw the participation of 55 Swedish startups, 1 multinational and 9 Brazilian companies, including Ambev, ArcelorMittal, BRF, LelloLab, Natura, Oxiteno, Prevent Senior, Sabesp, Suzano and WEG. 85 matchmaking meetings took place digitally during the event.

Creating bridges for new collaborations
Our Brazilian counterpart CISB role in the process was to invite large corporates from the South American giant to participate, while Ignite Sweden facilitated the connection with the Swedish startups, scouting the right startups for the corporate challenges and preparing them so they could present their technologies with clarity and quality. This unique cooperation contributed to creating bridges for the emergence of new partnerships and collaborations.
"Our goal has always been to create long-term value for startups and corporates with our international partners. We definitely reached this milestone with this event. There were many fruitful meetings, a few collaborations have already been initiated and we look forward to hearing about even more collaborative pilot projects in the future," says Sasan Shaba, Director of International Cooperation at Ignite Sweden.
"CISB was fundamental in the process of bringing us and the entrepreneurs closer, taking care of BRF's preparation, prioritizing the solutions that would be sought in Sweden," comments Giovanna Rovella, Open Innovation and New Business specialist at BRF.
Silvio Renato Siqueira, Specialist Engineer at Sabesp, pointed out the continuity after the event as something of immense importance.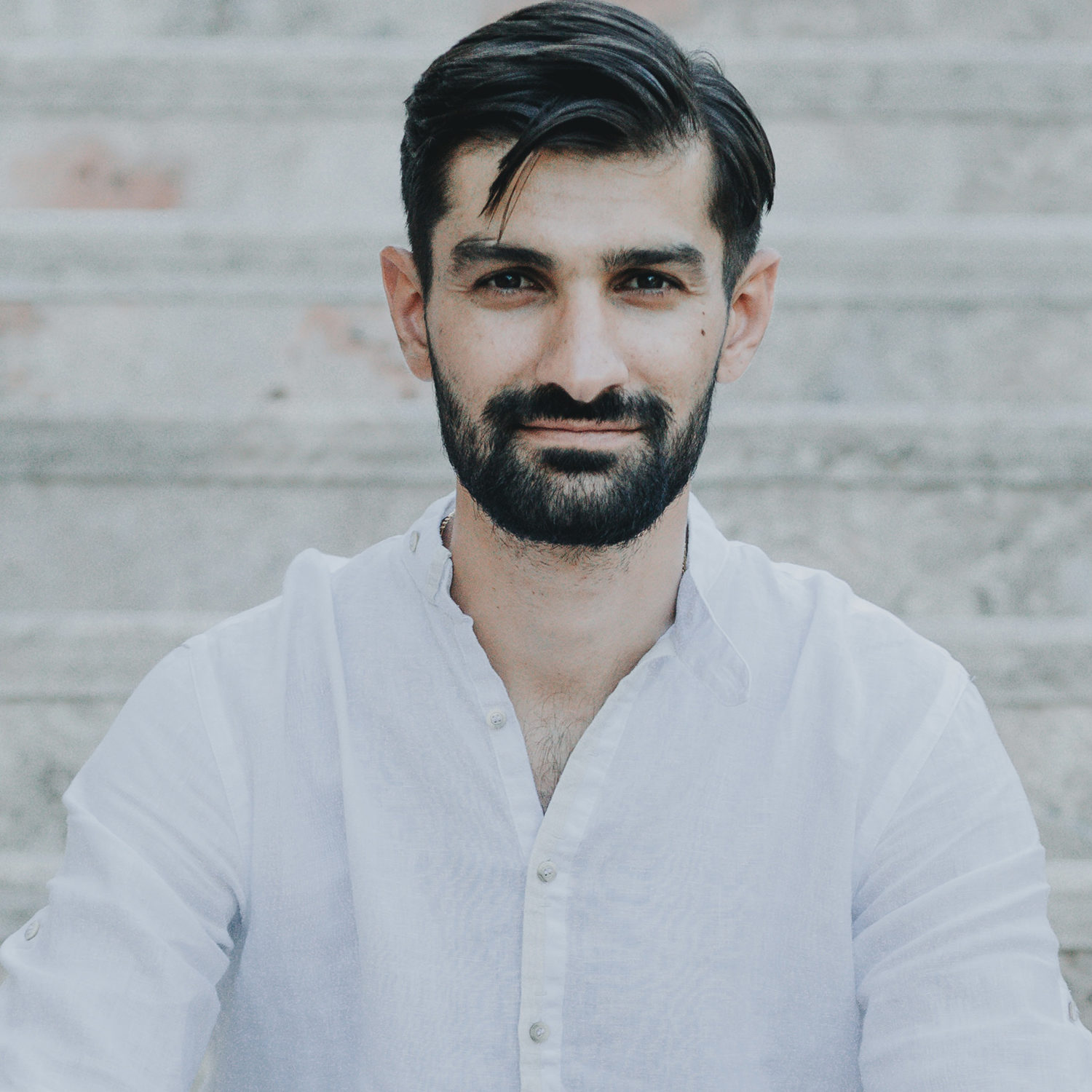 "CISB's performance was decisive for the event's success, paving the way, stimulating contacts and providing the support and the necessary elements for a light and productive interaction between the various actors who made up the event from the start, also catalyzing the continuation of post-matchday interactions to achieve common goals," says Silvio.

Interests aligned
Given the objective of facilitating the startup-corporate connection and the emergence of new projects and businesses, it was necessary that the needs and the offers were aligned. For this, a series of needs assessment workshops were conducted with the large companies to identify their challenges to be supplied by the startups' innovative solutions.
"The needs assessment was done very intelligently and diligently, which facilitated the process as well," explains Fabrício Machado, Director of Radiology at Prevent Senior.
This means that, not only in this case but for all participants, the technologies presented already have a degree of maturity that allows for a quick implementation, if the business moves forward.
"In fact, we were able to find different promising technologies that can be applied to solve challenges at numerous parts of BRF's value chain," says Giovanna Rovella.
Sabesp also considers the meeting beneficial. "This proximity can be very fertile for both, generating opportunities to improve knowledge about the Brazilian reality, optimizing the prospect of suitable innovative solutions among the available technologies," comments Silvio Siqueira.

New market opportunities for startups
The connections made during the matchday enable the positioning of startups as international suppliers for the participating corporates and their expansion into the Brazilian market.
For the Swedish startups, participation in international matchmaking sessions like this one is of foremost importance, due to the complexity of the organization and the challenge of breaking territorial and market barriers.
"This matchmaking helped us to match with an interested party. It made it much easier and faster to initiate a conversation, where we knew both wanted to find a meaningful partnership," explains Arby Leonian, COO and co-founder of Thermaiscan, one of 55 participating Swedish startups.
The mission of his startup is to solve the problem surrounding the late detection of breast cancer, using artificial intelligence in the analysis of images from thermal cameras.
"We want to be active in Brazil as soon as possible and then continue to other Central and South American countries. This is a must, our passion to save lives is for all women globally," says Arby.
"Maybe [the soft landing can happen in Brazil]! It depends on the development in the market. This is our first contact," says Ludvig Emgård, founder of Spotscale. The startup focuses on transforming the real estate industry by providing high resolution three dimensional imaging of their buildings.
"When we received the positive feedback from the startups and the large corporates, we were sure that we are on the right path, offering a structured approach process through a partnership with Ignite Sweden. This enables a strong connection between startups and companies from both countries, which also enriches the existing ecosystem," concludes Alessandra Holmo, Managing Director of CISB.
With 114 meetings between 21 corporates and 78 AI startups from France, Germany and Sweden, the European AI Startup Matchday highlighted the importance of coming together to strengthen innovation within AI in Europe.
Focused on increasing international collaboration within AI, the European AI Matchday and following Roundtable Discussion were co-organized with AI Sweden, appliedAI by UnternehmerTUM (Germany), Hub France IA, in cooperation with the Swedish Embassies in Berlin and Paris, the German-Swedish Chamber of Commerce and NVIDIA Inception Program. The event was funded by Vinnova- Sweden's Innovation Agency, who saw it as a great way to increase international cooperation and promote Swedish innovative talent abroad.
"Ignite´s matchmaking tool is a powerful and efficient method to enhance innovation collaboration on an international level. The great interest and mutual need to connect relevant startups and corporates in the three countries is very clear to us due to the successful outcome of the AI Startup Matchday ," says Country Managers for France and Germany at Vinnova, Emma Bäcke and Bianca Dochtorowicz.
AI's Role in a Creating a More Competitive Europe
As technology accelerates and challenges become increasingly global, the potential collaborations that result from this matchmaking event can play a key role in addressing global issues such as climate change.
"We need to find new solutions to address these exciting challenges and implement them in a whole new way. AI is already impacting us and plays a central role both now and in the future for startups, corporates and society. This is one of the main reasons we initiated this day together with our partners in Germany, France and Sweden, to accelerate corporate – startup collaboration for a brighter future," says Ignite Director International Cooperation, Sasan Shaba.
Julien Audouze, Head of Partnerships at Hub France IA adds that "AI is transforming all sectors of the economy, and mastering AI solutions is key to ensuring Europe's economic competitiveness. To implement this virtuous circle, the first step is to make startups with AI capacities more visible and understandable."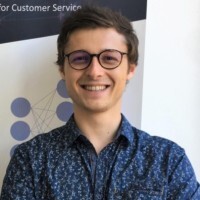 "There are so many great AI startups in Europe that we don't know about, so following the spirit of Europe, I am convinced that our advantage lies in collaboration around AI," says Andreas Liebl, CEO, at UnternehmerTUM.
Promoting AI Startups Throughout Europe
All of the participating startups also featured on the European AI Startup Landscape which is a great operational tool for companies seeking AI solutions, enabling them to search through a wide range of solutions available on the market, and find the ones that fit best.
"The matchday gave 22 selected French startups the opportunity to meet 21 global corporates in a single day making it a must-be place to engage win-win collaborations," says Julien.
One such French startup is Beemetrix who is creating a more connected world with AIoT solutions. They believe that Ignite's approach is the most effective way to build a real bridge between startups and corporates.
"The matchday was a great opportunity for us to pitch our solutions in front of highly skilled and domain expert teams. We also appreciated that corporates increasingly involve their innovation teams which could be a real booster to accelerate the establishment of concrete collaborations with startups. The results are beyond our expectations as we were able to meet and connect with three large corporates for possible future collaborations," says Lyamine Hedjazi, CEO at Beemetrix.
The inclusion of international actors is also a large plus according to Andreas Liebl, CEO, at UnternehmerTUM who says that "for startups to have partners outside their own country is a significant achievement and value creator. It shows VCs that international expansion has started."
Sales and Marketing Director, Virginia Turner Taborda from one of the 21 participating German startups, Peregrine Technologies, which aims to make the mobility sector safer using AI powered video analytics, agrees saying that their meetings were incredibly valuable.

"Most startups start local, but want to be global! Understanding the international requirements or potential roadblocks early on in the process of product and market development gives us insight that can be difficult to gain as a startup. A corporate partner can provide valuable insight based on their experience and help point startups in the right direction," says Virginia.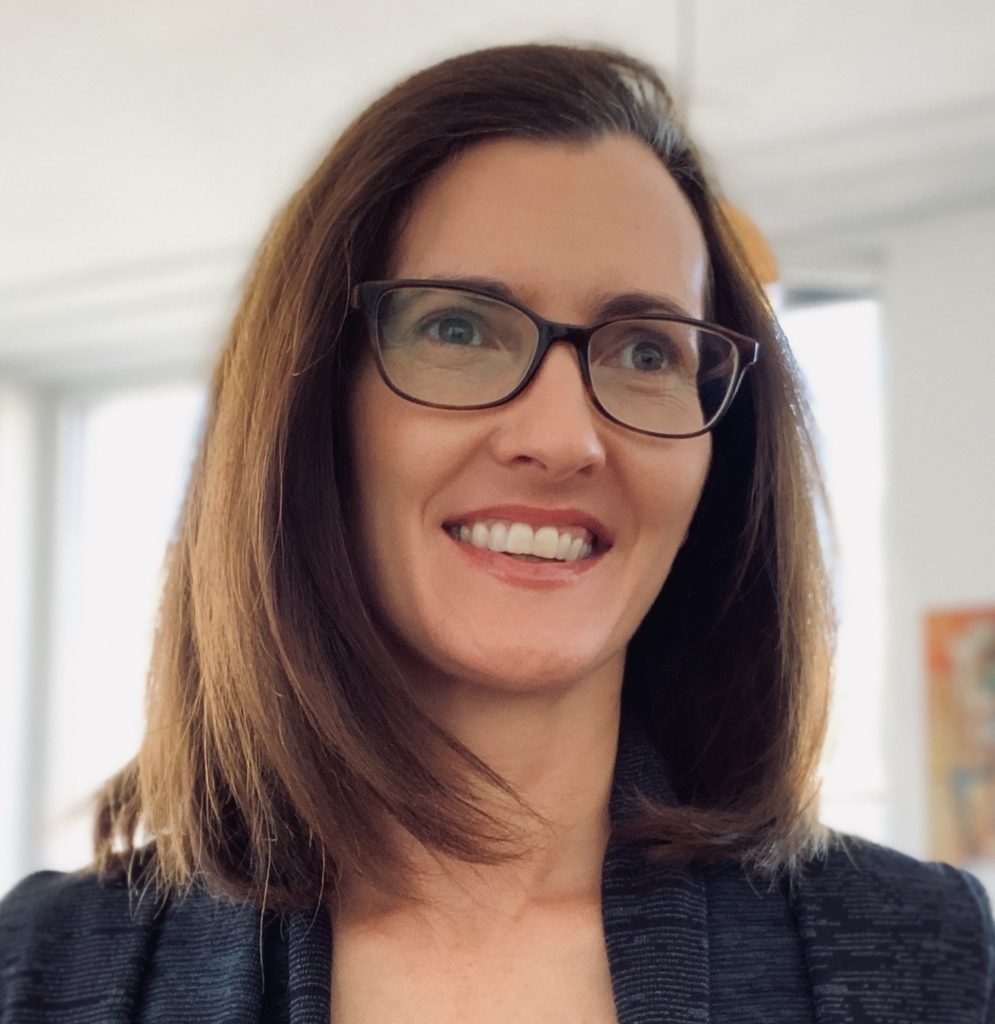 The participating corporates for the matchmaking session were AstraZeneca, Boliden, Bosch DE, Brainlab, CEVT, Festo, Giesecke+Devrient, Hilti, Hochland, HPE, IBM, Infineon Technologies, Länsförsäkringar, Novartis France, Novartis Switzerland, Novartis Sweden, Orange, SAAB, Vattenfall Sales Nederland, Volvo Cars and, Warema.
Knowledge Sharing to Promote Innovation and Collaboration
Following the Matchmaking, corporates also met to share best practice knowledge in a round table discussion.
"Successful collaboration between big corporations and AI startups is key for accelerating the use of AI. It is a fantastic step forward to have top executives from 14 global corporations discussing how to make the most of innovating together on a European level and create mutual value for both corporations and startups!" says Agneta Jacobson, Head of Strategic Partnerships at AI Sweden.
Representatives from AstraZeneca, Boliden, Brainlab, CEVT (China Euro Vehicle Technology AB), Giesecke+Devrient, Hewlett Packard Enterprise, IBM, Infineon Technologies, Länsförsäkringar, Novartis, Orange, Saab, Vattenfall and Volvo Cars participated in this Roundtable Discussion.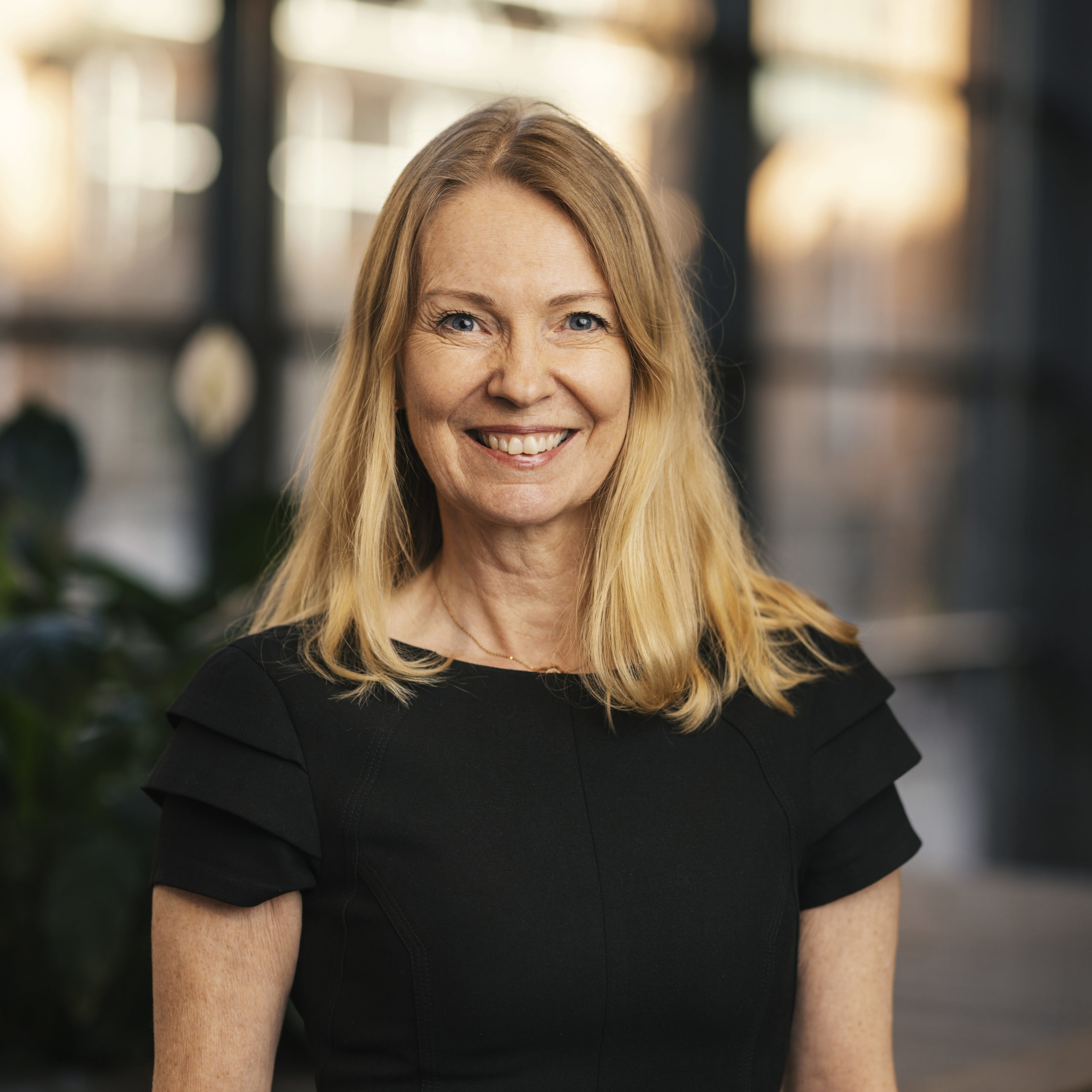 This latest version of the initiative is led by AI Sweden and Ignite Sweden and now features 166 AI startups.
The latest version of the Swedish AI Startup Landscape, an initiative led by AI Sweden and Ignite Sweden, has launched with the addition of 23 new AI startups. The platform now features a total of 166 quality AI startups.
"Startups are key in creating innovation and growth, and play a crucial role in accelerating the use of AI. Sweden and Europe must have the ambition to be at the forefront of AI development. Promoting great AI startups as part of the Swedish AI Startup Landscape is a fantastic way to strengthen collaboration across the ecosystem," says Katarina Fégeant, Startup Program Manager at AI Sweden.

The Swedish AI Startup Landscape is part of the European AI Startup Landscape, which today features 500+ AI startups from France, Germany and Sweden.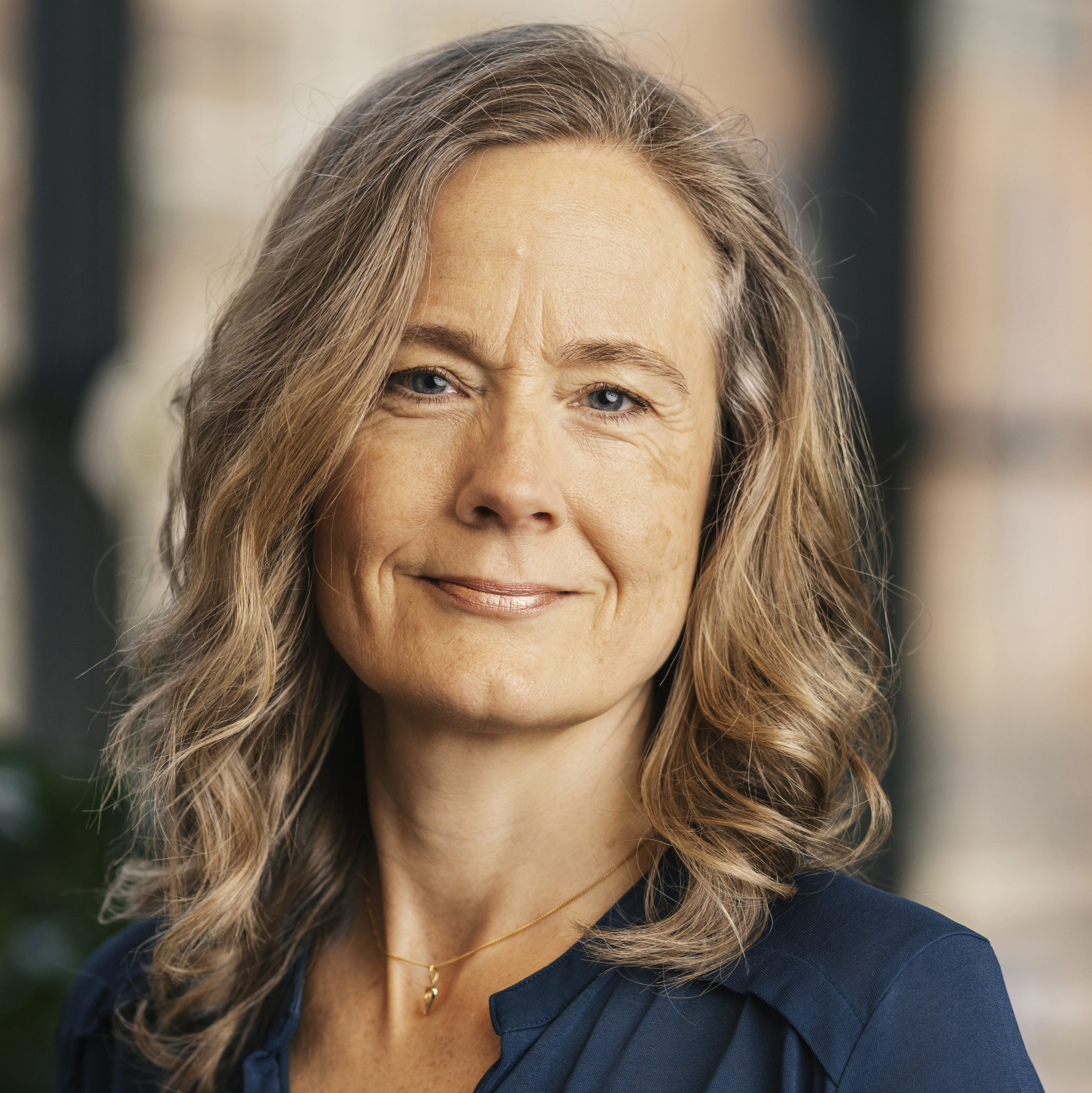 "We need to support AI startups all over Europe in growing their businesses. For that, it is necessary to build a strong ecosystem of AI companies across the continent. This initiative aims to give promising companies a visible platform to showcase their solutions and technologies, not only in Sweden but also to corporations, SMEs, investors and stakeholders throughout the continent," says Stina Lantz, Program Manager at Ignite Sweden. and member of the evaluation committee.
"Being a part of the Swedish AI Startup landscape provides us with a broader platform to increase our reach internationally. We hope to expand our network and are looking forward to new exciting collaborations within the field of AI and Machine learning," says Jonas Thyni, CEO of Tvinn, one of the 23 startups recently added to the database.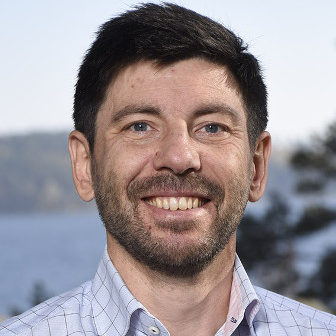 Curated by a committee of AI experts
A committee with representatives from investors, large companies, academia, startups, and incubators has been responsible for the evaluation of the new startups in the landscape. They have been using a range of selection criteria including, their use of AI, scalability, access to and use of data, and their personnel's AI skills.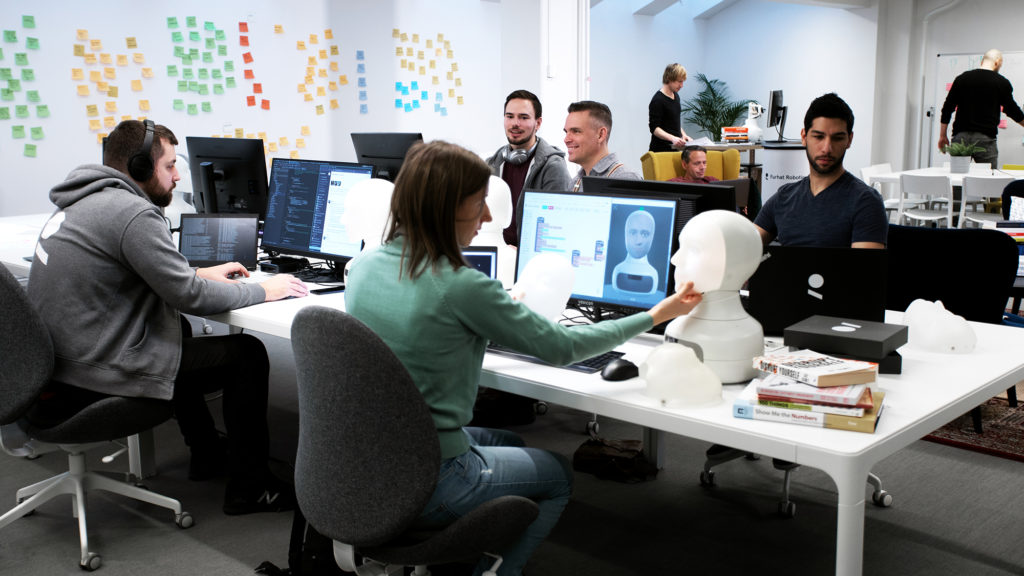 "We have been part of the thriving tech startup scene in Sweden for a few years now, and are keen for organizations and key stakeholders outside Sweden to have access to all the exciting things being created here. Mapping the Swedish AI landscape is a great contribution to spreading that information," says Susanna Dillenbeck, Commercial Partnerships Manager at Sting incubator alumni Furhat Robotics.
These new startups develop solutions for a wide range of sectors including education, energy, forestry, healthcare, HR, industry, legal, logistics and retail using AI technology.
"The goal of SeaPattern is to provide AI-based decision support to companies in the blue economy. We are sure that the landscape will play a big role in helping us towards our goals with their guidance and network," says Anders Brodin, CEO at the LEAD incubator company SeaPattern.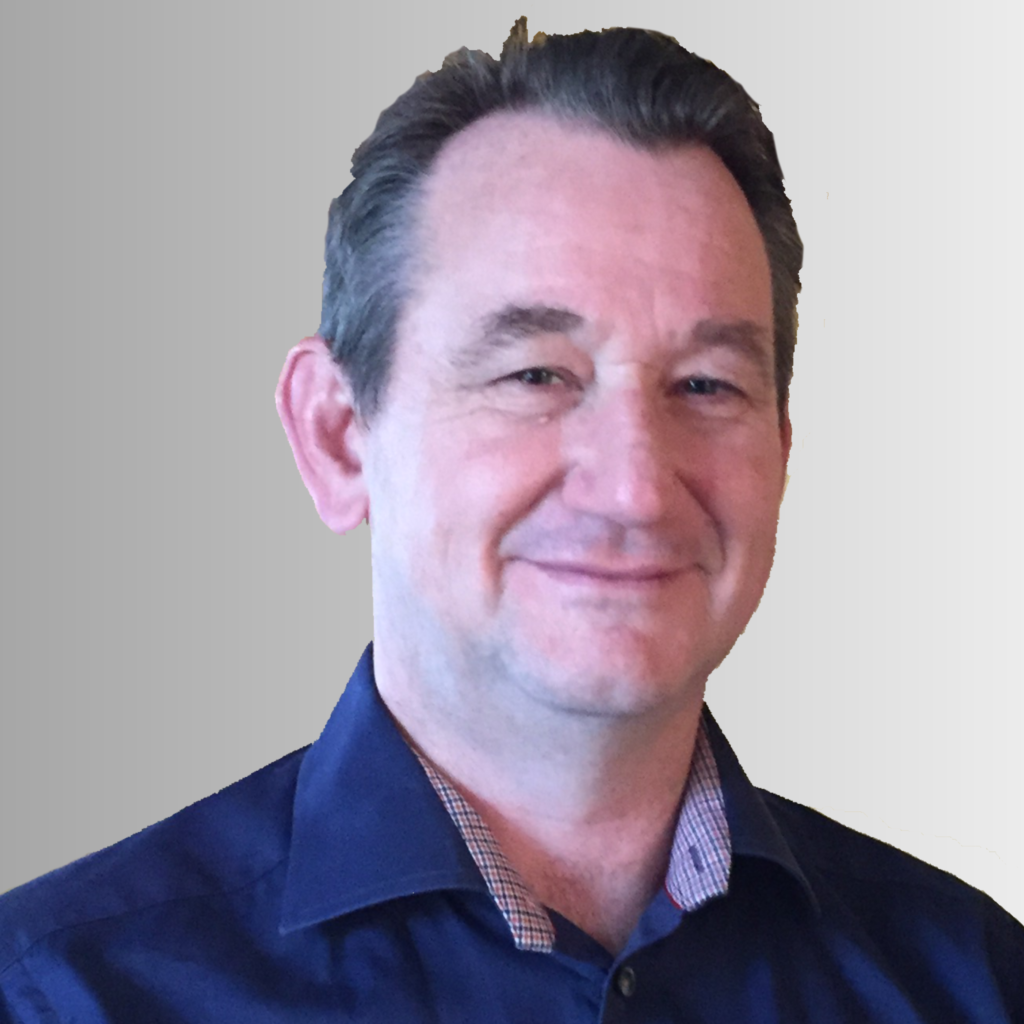 According to Deep Forest's Levi Farrand, this is a great opportunity to present their autonomous drones and 3D AI to new customers, potential investors and collaborative partners within the deeptech field.
"We expect to connect and collaborate with a strong consortium of AI-focused customers, investors, and startups working together towards the maturation and commercialization of AI technology in Sweden and globally," says the CEO of the Uppsala Innovation Center startup.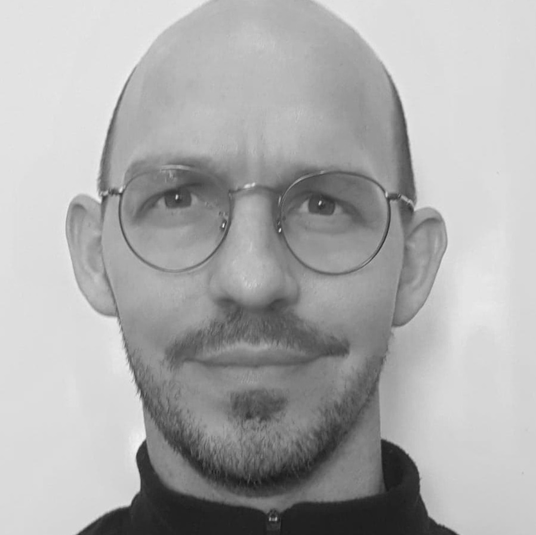 These are the 23 startups added to the Swedish AI Startup Landscape
Acorai: Non-invasive remote heart failure monitoring.
Astrid Education: Voice-based English learning powered by AI.
BiTi Innovations: The next generation of intelligent planning systems. 
Budbee: Cutting-edge logistics service for e-commerce.
Creative Optimization: Optimization solutions for tactical and operational planning.
Deep Forestry: Uses 3D AI to analyze precision 3D maps of areas such as forests and mines generated by lightweight autonomous drones.
Dunderon: The next generation of heating, hot water and ventilation control systems.
Earthbanc: Sustainable finance, AI and carbon & ESG reporting.
ePosture: A web-application developer for creating a safer working environment.
Furhat Robotics: The world's most advanced social robot.
Gordian: Makes transport planning easy and effective by untangling movement traces.
Layke: An API solution for intelligent screening and matching.
Maigon: Artificial Intelligence for contract review.
Nrlyze: Optimization of buildings' energy systems. 
Omnimodular: Automated accounting of corporate invoices.
Prognostix: Artificially intelligent clinical decision support.
Rumblestrip: Connects and empowers shippers, freight forwarders and carriers with smart transport insights.
Scling: Customised data flows as a service.
SeaPattern: Data and AI for sustainable aquaculture.
Skrym: Eliminates unnecessary air in e-commerce packaging.
SustainLab: Gathers, processes and visualizes companies' sustainability data
Tvinn: Innovative smart energy and smart charging solutions for empowering the transition to a fossil-free society.
Utilifeed: Intelligent web-based services for district heating utility providers and building owners.

The evaluation committee
Adam Edström (RISE)
Agneta Jacobson (AI Sweden)
Amy Loutfi (Örebro University)
Daniel Gillblad (AI Sweden)
Daniel Rencrantz (Vinnova)
Helene Niklasson (Volvo Group)
Ingrid Af Sandeberg (Validio)
Johanna Björklund (Umeå University)
Martin Rugfelt (Sentian)
Patrick Eckemo (DIGG)
Patrik Kägu (Almi)
Raoul Stubbe (STING)
Rebecka Löthman Rydå (Industrifonden)
Stina Lantz (Ignite Sweden)
Vik Li (Ericsson Ventures)
Click here to access the latest version of the Sweden AI Startup Landscape.

Startups interested in applying to be featured in the next update of the landscape can read how to submit their application here.
To improve the lives of their citizens, cities require different sectors to work and innovate together. Our latest event brought together 49 startups and 9 corporates and public sector organizations to work towards smarter cities. 
Ignite Smart Cities saw 70 matchmaking meetings focused on a broad range of innovations including ways to improve communication with citizens, AI solutions for impact measurement, behaviour change tools to increase sustainability, and safety and security solutions.
The event was co-organized with Kista Science City and COO, Karin Bengtsson emphasized the importance of collaboration for solving social, environmental and economical challenges in cities.
"Cities are by definition collaborative projects – where citizens, public sector and corporates need to work together. So creating a smart city can only be done in collaboration. We also need innovation to drive our cities towards a more sustainable path," says Karin.

She adds that "bringing all these stakeholders to a joint event and learning what the real challenges and solutions are, is of great value for us. We learn, but we also have the opportunity to showcase how we, together with Ignite, can contribute to the creation of smart and sustainable cities."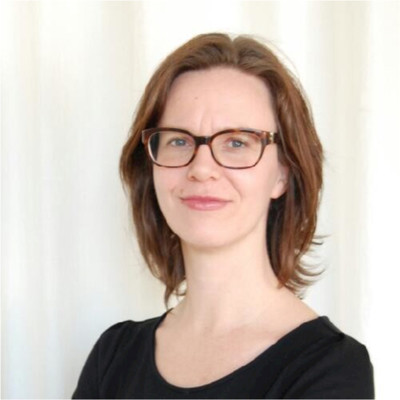 For Håkan Roupé, Operations Manager for Safety and Security at Kalmar Municipality, the event provided a great opportunity to find out more about what technology is available to help address his municipality's challenges.

"You learn so much from these meetings and get to know a great overview of the market in an effective way. In each of the meetings, I thought about who needed to hear about this startup, who has these needs and how I can best connect them to find a solution," says Håkan.
The event also gave impact startups such as BrightAct an opportunity to connect with larger companies and potentially make cities a safer place to live. Elinor Samuelsson, UX Designer & Founder of BrightAct, explains; "We believe in the power of people and that multidisciplinary collaboration makes an impact. By working together, we have a better chance to break the cycle of domestic violence in novel ways using technology."
"We applied to this event because we are looking for interesting partnerships to increase our impact and service for people subjected to domestic violence. We quickly established a shared desire to explore a collaboration. The next step is to investigate how we might combine our USPs and build products together that can make a difference," says Elinor.
The participating corporates and public organizations were Assa Abloy, E.ON, IBM, IHI Corporation, Lindab Ventilation, the City of Linköping, Sveriges Allmännytta, Toyota Material Handling Europe and Kalmar municipality.

This is the third edition of this matchmaking event. The previous meetings in 2019 and 2020 have led to many collaborations between municipalities, corporates and startups, including this one between Parlametric and Järfälla municipality.
The first digital version of this successful matchmaking event will take place on November 11. The event will give companies and public organizations operating in the fields of pharmaceuticals and healthcare the chance to meet healthtech Swedish startups with the goal of initiating collaborative projects together.
"Large companies need skills from multiple sectors to stay competitive, and startups are an efficient and exciting way of doing this. This event is all about bridging the two as to enable new businesses," says Magnus Bergendahl, Head of Development at Sahlgrenska Science Park, one of this edition's organizers together with Ignite Sweden and Sting.
The event will also be run in collaboration with Swedish life science incubators including GU Ventures, KI Innovations, Lead, Smile, UBI – Umeå Biotech Incubator and UIC – Uppsala Innovation Centre.
The participating companies will be matched with handpicked startups from all over Sweden. They will then meet for 20 minutes each to discuss how to potentially work together to address their key challenges.
"We expect that at least 15 corporates or healthcare organizations will join this event and the participation of at least 75 startups," adds Olof Berglund, business coach for healthtech companies at Sting.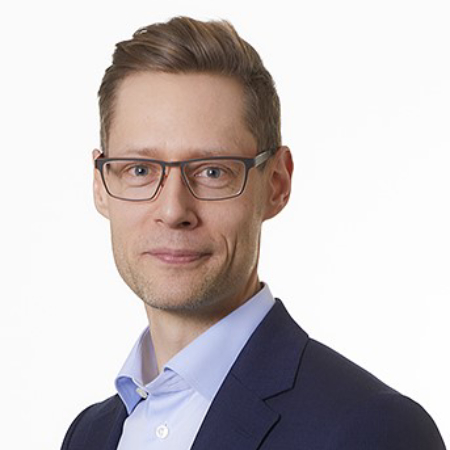 A new scenario due to the pandemic
Only a few months after the last edition, the Covid19 pandemic was declared, bringing an array of new challenges to the health sector.
"The pandemic made it clearer than ever that business-as-usual is not enough to handle the future. Healthcare needs healthtech to stay on top – and startups are ahead of the game," says Magnus.
"Healthtech startups have a great future ahead of us because of the pandemic. Many startups have adapted their businesses to this new scenario. We have also seen the birth of many startups with solutions for the new challenges that healthcare and patients face," says Olof.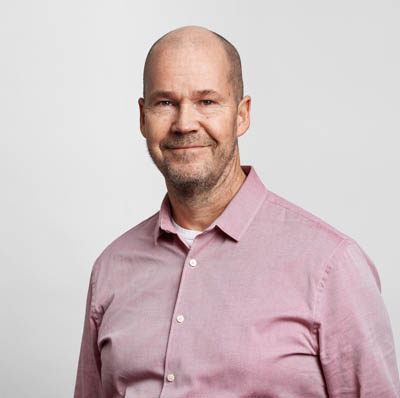 Previous editions in 2018 and 2019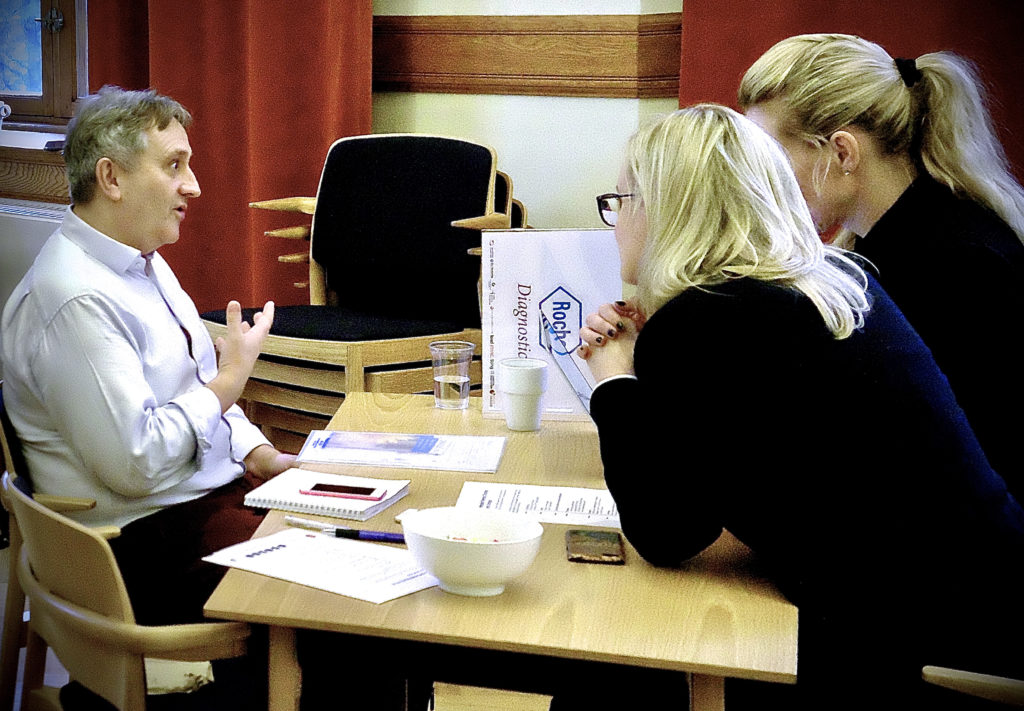 This is the third edition of Ignite Healthtech. The first edition was held in Stockholm in 2018 and brought together 10 life science corporates and 41 startups.

AstraZeneca, bioMerieux, Bonnier Healthcare, Capio/Ramsay Santé, Essity, Novartis, Pfizer, Roche, Roche Diagnostics Scandinavia and Wellspect participated in the most recent edition of the event, held in Gothenburg in 2019. They met over 50 startups in no less than 72 matchmaking meetings.

"Many great collaborations between corporates and startups have occurred after the last two events. We expect nothing less this time," says Olof.
Applications are now open!
Corporates and public organizations can apply to participate in the upcoming Ignite Healthtech now. Apply by Thursday, June 24.

Click here to register your interest in participating.
Large companies should cooperate more closely with smaller, innovative businesses in order to make the forestry and mining industries more sustainable, according to a panel of international experts.

As part of the Ignite North 2021 – Forestry & Mining event, Ignite Incubator Partner Uminova Innovation held a breakout session on May 18 that explored how new technology and collaborations with startups can lead to sustainable innovations in the forestry and mining industries.

A panel of international experts gathered to discuss how companies of all sizes can come together to solve the technical and sustainability challenges facing the forestry and mining industries, as well as how startups can contribute and what we need to do in order to boost pilots and projects that deliver value to customers. The discussion was moderated by Johan Granström from ABB. 35 delegates from Sweden, Canada and other countries participated.
The industries' challenges in Sweden and Canada
Forestry and mining are two important industries in Sweden and Canada, and the products they produce enable cities and communities to be able to develop sustainably. But both industries face major challenges – not least the need to transition to sustainable and circular practices.

Innovative products and services from startups and small and medium-sized companies can be a part of the solution. Two good examples are the Uminova Innovation's startup Logscom, which has created a labeling and traceability system for timber, and the Canadian startup Taiga Robotics, which has developed intuitive interfaces to control robots in high-risk environments such as mines. Both companies participated in the event.
"The most important insight we had during the panel discussion was the importance of creating new collaborations, both across national borders but also between small and large companies," said Peter Bäckström, Business Developer at Enterprise Europe Network Västerbotten and also responsible for staging the event. "It may sound obvious but it's so easy to forget, and as we all know it can take time to find new friends," he added.

The expert panel also discussed what small and medium-sized companies need to think big when it comes to developing new technology and the importance of establishing a well-defined concept in order to go from idea to a concrete collaboration with a larger company.

"We only had time to scratch the surface a bit this time, but the dialogue has just begun. We will continue to develop our collaboration with Canada and I strongly believe the combination of Enterprise Europe Network and Ignite Sweden will continue to play a role in supporting our companies in more successful collaborations and future business," concluded Peter Bäckström.
The matchmaking session

Prior to this session, 7 large companies within mining and forestry met 21 startups, including two Canadian companies, in 32 tailored matchmaking meetings that took place during the event.

The participant corporates were Ålö, Holmen Skog, IBM, Komatsu Forest, Olofsfors, SCA and Skogstekniska klustret. These have been matched with startups including Arboair, BiTi Innovations, Ecotype, Ekkono Solutions, ePosture, Gavagai, Inkonova InnoBrain, Lim Geomatics, Nordluft Automation, Prediktera, Realbridge, Scling, Sentian, Stream Analyze, Substorm, SynData, Taiga Robotics, Viking Analytics, Voysys and Widefind

Click here to watch the panel discussion at Ignite North
The Ignite Power Circle Summit & SWITCH Matchday brought together 12 corporates and public sector organizations and 30 startups to find new innovative ways to make the energy sector more sustainable.
The resulting 48 meetings aimed to connect energy products and services to new technology to help the industry move towards a more sustainable and fossil free future.
Sara Hamlin, Head of Corporate Relations at Ignite Sweden explains the importance of working collaboratively towards innovative solutions within energy.
"The energy sector is currently going through a large transformation and we need to find new and innovative solutions in order to complete this change in a fast, sustainable and customer focused way. Together corporates and startups can speed up this change and create a stronger basis for the future."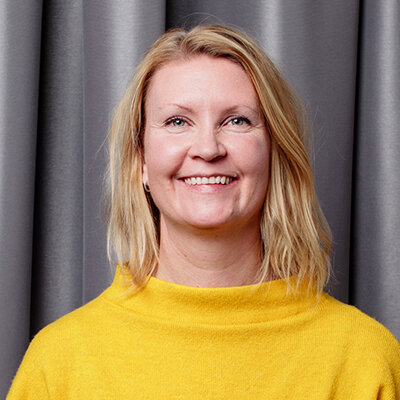 A cross-sectoral and more holistic approach is needed to make this transition according to Takuya Gamboni, Manager of Strategic Initiatives at IHI Europe Ltd. "This approach creates more challenges for the industry but also opportunities to think outside the box with new technologies and business models.
Events like the Ignite Power Circle Summit & SWITCH matchday allow IHI to engage with startups in Sweden. Takuya adds that Sweden is an ideal place to meet startups as the country is renowned for its leadership in innovation and sustainability- all while historically having a strong industrial backbone.
"As a company that has innovated over the centuries, we are keen to seek new partnership opportunities which complement our technologies but also to explore refreshing new business models and approaches. There is a limited amount of detail that one can talk about in 20 minutes, but we felt most meetings were productive."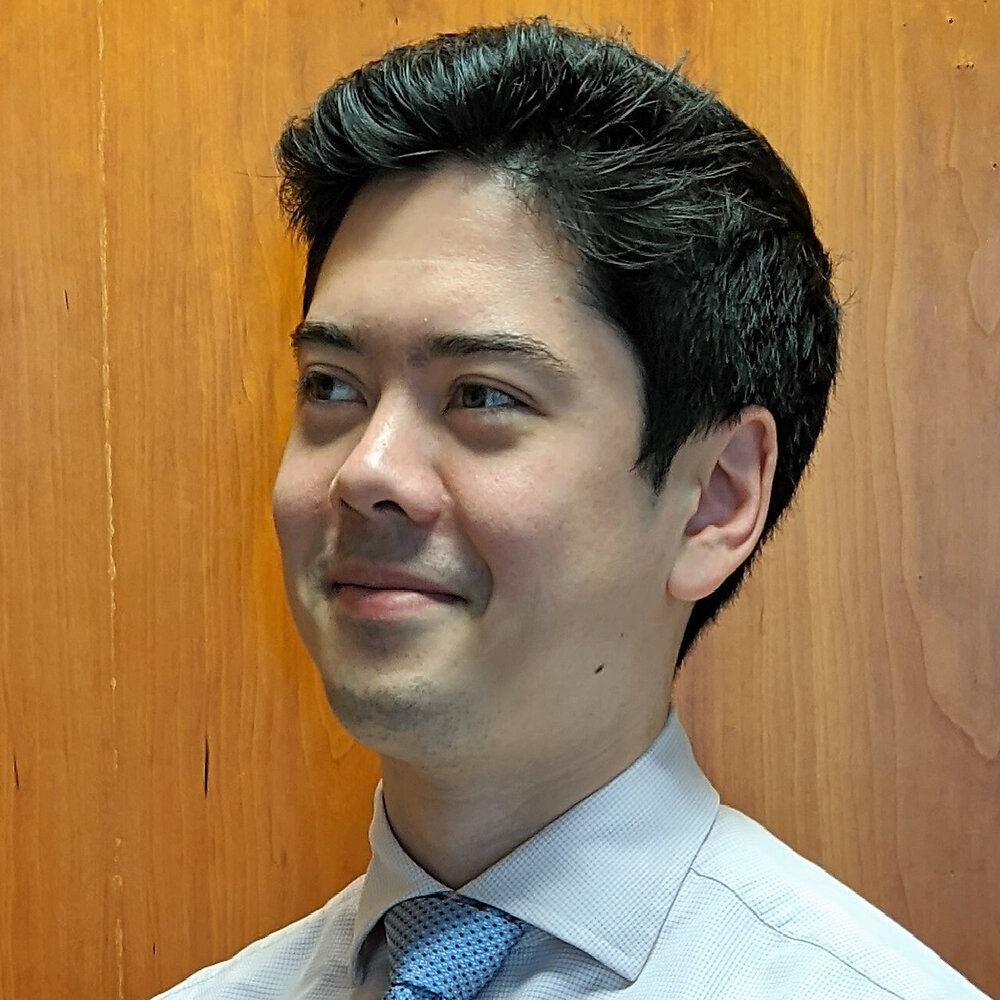 "Our objective was firstly to clarify any questions we had regarding the start-ups offering and its potential application in our business units. Given we are active in a wide range of business areas, being able to understand this in the first contact is very important," says Takuya.
Jasmine Andersson, Project Engineer at BluCarbon Solutions, a startup that helps companies cut the cost for carbon capture and storage, also found the meetings professional and appreciated the structure, saying it encouraged a second meeting so companies could find out more!
"We believe that it is always beneficial for a company to go outside the regular network and share and discuss experiences, that's how great ideas are made. And especially now due to the urgency to reduce our emissions and become climate neutral. We need all the brains we can get for this transformation."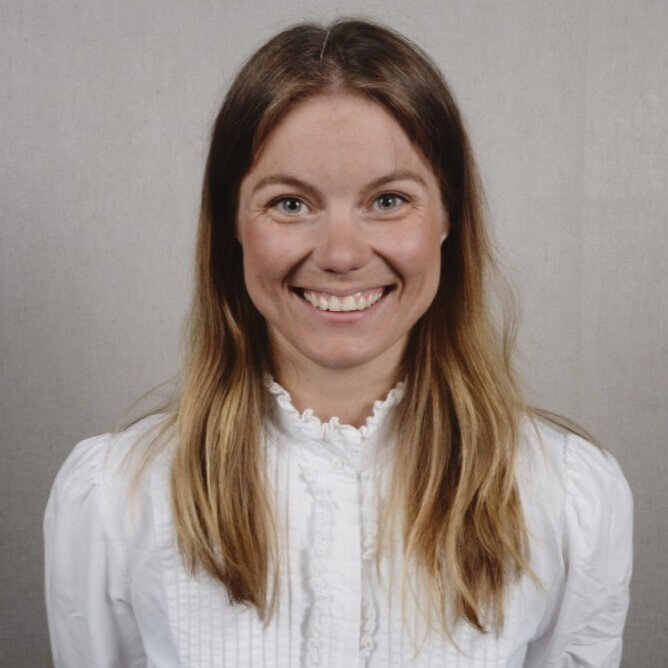 "The Ignite event helps us connect with companies which, just like us, have identified a problem and are now ready to act. We definitely recommend everyone to join Ignite and keep an eye out for their future events," says Jasmine.
The participating corporates and public sector organizations were Alfa Laval, Alight, E.ON, Hitachi ABB Power Grids, IBM, IHI Corporation, Jönköping Energi, Kopparstaden, Lindab Ventilation, Uppsala Kommun, Vattenfall Sales Nederland and Växjöbostäder.
This digital matchmaking event was arranged together with Energimyndigheten – the Swedish Energy Agency as part of Power Circle Summit and SWITCH arena.
LocalLife is this year's Kommersialisingspriset (Commercialization Prize) winner. Together with E.ON, Järfälla Municipality and Barkarby Science, they will initiate a project that will help create more sustainable heating and help residents sort their waste more effectively.
The annual prize is initiated by Ignite Sweden and awarded as a part of Power Circle Summit, powered by Energimyndigheten, EIT InnoEnergy and Svenska Mässan. It consists of a commercial project with an Ignite Corporate Member, this year, E.ON. For the first time the project will also involve a public sector organization, Järfälla Municipality.
This winning project will begin at Barkarby Science testbed in Barkarbystaden in Järfälla Municipality. LocalLife will work with E.ON to reduce the amount of plastic going into the incineration plant that converts the city's waste into electricity and heat by encouraging tenants in two residential buildings to reduce the amount of plastic they put in general waste.
Currently, E.ON has no direct contact with household residents and Järfälla Municipality lacks the specific tools needed to promote behavioural change. Stockholm based startup, LocalLife will provide the missing link with a digital platform that encourages residents to recycle more. It will also highlight the benefits of cleaner energy production when there is less plastic being burned as general waste.
"The goal is to further develop the platform and increase our understanding of the value it provides. We want to find ways to collaborate together with the municipality, property owners, energy companies to increase the sorting of plastic,"

says Patrik Nyström, CEO and Co-founder of LocalLife.
Aiming for Long-Term Sustainability
Using waste created by the city's residents to generate energy creates a more circular, resource efficient system, however plastic is an ongoing challenge due to the significant carbon emissions it produces during the process. Lessening this impact is a key part of both E.ON and Järfälla Municipality's long-term sustainability goals.
"Järfälla Municipality faces major sustainability challenges. I believe that innovation and digitalisation are two key factors for achieving these sustainability goals,"

says Jenny Ångman, Head of Innovation at Järfälla Municipality.
"Our goal is that by 2025 all the energy we produce or distribute will be 100% renewable and recycled, so we need to be a driving force for sustainable energy transition in the cities. We want to reduce carbon emissions through scalable business solutions and spread examples of how to speed up this transition. Our customers need help to switch to sustainable solutions and I see collaboration with startups and other actors as essential if we are going to achieve our sustainability goals,"

says Rebecka Höjner, Project Manager for Sustainable City Development at E.ON.
The project addresses UN Sustainable Development Goals 7 (Affordable & Clean Energy) 11 (Sustainable Cities & Communities) and 12 (Responsible Consumption & Production). It aims to increase environmental sustainability within the region and generate greater awareness of the impact individuals can have on clean energy.
"What is good about the project is that it connects E.ON, LocalLife, Barkarbystaden real estate actors and the municipality to collectively implement sustainable recycling. This results in reduced emissions. Currently 28% of what goes wrong is packaging and a significant part of it is plastic, so it is important to address this issue,"

says Stina Behrens, Business Developer at Barkarby Science.
"LocalLife's solution is a great example of how innovation can contribute to solving a comprehensive problem in a circular way where many key players are involved, from energy companies to property owners, municipalities and end consumers. If we want Sweden to continue leading the energy transition, it is crucial that we accelerate the commercialization of these innovations by enabling collaborative projects like this one,"

says Andreas Stubelius, Senior Portfolio Manager at Energimyndigheten – the Swedish Energy Agency.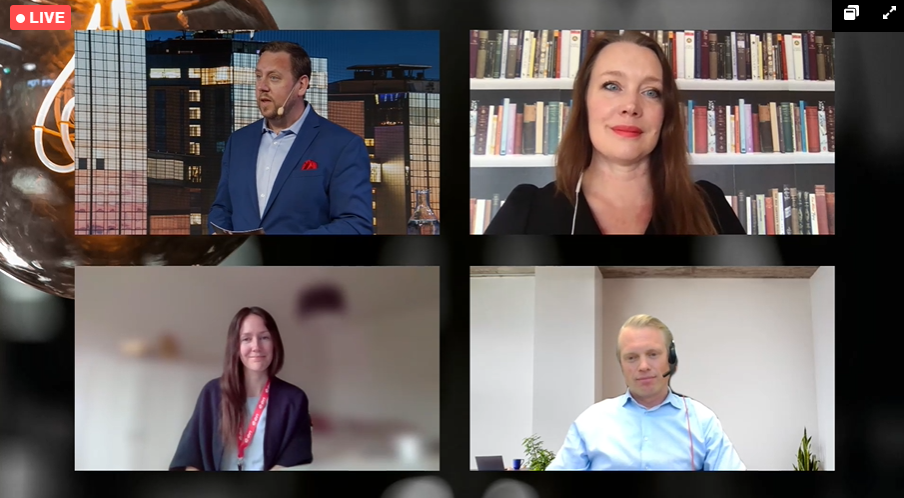 Kommersialisingpriset's Impact on Sustainable Collaboration
LocalLife met both E.ON and Järfälla through Ignite Sweden, a non-profit program that connects startups with potential corporate and public sector customers. Ignite was also in charge of selecting this winning project.
"The prize is a fantastic example of how the private and public sectors can drive change for a more sustainable lifestyle, and how startups can be an accelerator in this transition. It shows that the work we do with public actors at Ignite is important to drive sustainable development, and create good business opportunities,"

says Karin Bengtsson, COO at Kista Science City, one of the initiators of Ignite Public, that matches public sector organizations with startups.
For LocalLife the award is a great confirmation that their solution is interesting to commercial players and can have a positive impact on sustainable urban development.
"This prize is a fantastic opportunity for us to develop together with our partners and prepare a joint plan for further implementation. Finding workable solutions for recycling is a complex process with many actors involved and I think this prize is really for everyone who will be involved in the pilot!"

says Patrik Nyström.
This is the third edition of the Kommersialiseringspriset. The two previous winners were Mimbly in 2019 with Coor Service Management and Univrses in 2020 for their project with ABB. Both of these projects have completed their initial pilots and continued to develop their collaborations further.
Facts about the Kommersialiseringspriset
– The prize is awarded annually and began in 2019 as part of the conference Power Circle Summit.
– The prize was initiated by Ignite Sweden with the support of Energimyndigheten, EIT InnoEnergy and Svenska Mässan.
– The award aims to emphasize the importance of commercial collaboration between established companies and young innovative startups.
– This year's award went to the Stockholm-based startup Locallife for its project with E.ON and Järfälla Municipality
– The winners of the previous editions were Mimbly (2019) and Univrses (2020)
About Ignite Sweden
Ignite Sweden is a non-profit national program that aims to initiate collaborations between startups and established companies. Since it began in 2017, Ignite has facilitated 3725 curated matchmaking meetings between 671 startups and 219 corporations and public sector organizations, resulting in 230+ paid commercial collaborations.
Ignite Sweden is led by Kista Science City, LEAD, MINC, THINGS, Sahlgrenska Science Park, STING and Uminova. The initiative is coordinated by SISP – Swedish Incubators & Science Parks, and co-funded by Vinnova – Sweden's innovation agency and Energimyndigheten – the Swedish Energy Agency.
Ignite Public is a program within Ignite Sweden funded by Vinnova that matches public sector organizations with innovative startups. These collaborations can help address the societal, economic and environmental challenges currently faced by the public sector with solutions from startups.
The Ignite Global Goals Matchday brought together 9 corporates and 30 startups for 41 meetings on how they could address societal and environmental challenges.
The April 21 event focused on solutions linked directly to the UN Sustainable Development Goals which aim to help companies, governments and individuals tackle some of today's biggest challenges including environmental impact, economic inequality and the sustainability of industry. Ignite Key Partner Manager, Niklas Sikström explains why innovation and collaboration play an important role in meeting these Global Goals.
"Today, sustainability is part of more companies' normal operations and business models. By facilitating tailor-made meetings for large companies with startups, we can contribute to achieving a sustainable climate faster and reach the 2030 agenda."

"This year we also collaborated with Swedish Scaleups, and a number of scaleup companies also participated. This is important as it's essential for companies to relate to the UN Global Goals if they are going to be able to scale in a sustainable way,"

says Niklas.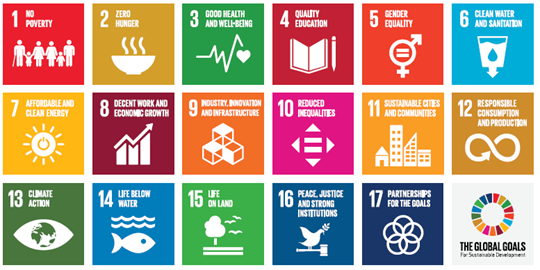 This is a mindset shared by Camilla Andreasson, Concept Manager at Lindab who met with nine startups throughout the matchday.
"For us sustainability is a way of thinking and of working. It affects how we implement our strategy in all areas. The products and solutions we develop and sell, and the way we work, contribute somewhat more to nine of the goals. In general, we believe in cooperation and open innovation and working with the Global Goals is no different."
She adds that she sees great value in collaborating with startups in general.
"There are so many good initiatives out there, and working together we can hopefully make them fly faster. The quality of our meetings today was great! It was good matchmaking, everyone was well prepared and stuck to the agenda."
Mats Huss, the CEO and Co-Founder of Footprint Level, a startup that helps organizations visualise their climate footprint, says that engaging with the global goals is imperative regardless the size of a company. He also emphasized the advantage of the meetings' format.
"It is obvious that the corporates attending have an interest in your startup and these one-on-one meetings give us a lot of insight. They often reveal the reality behind the big words expressed on their websites and the needs expressed in these meetings are very valuable!"
He adds that the Ignite Sales Excellence with Christian Malmsten, Head of Sales Coaching, allowed him to get the most out of his meetings on the day.
"The meetings gave me a lot and I think part of that is because of the great sales coaching we received from Christian. In my experience I would say that many entrepreneurs avoid the "selling moment". This training took the stigma away from such meetings. Christian showed the SPIN-methodology and that helped me a great deal in developing the meetings from tough to engaging."
The matchmaking session was a part of SISP's Sveriges Innovationsriksdag 2021 and was organized in collaboration with Kista Science City, LEAD, Minc, Sahlgrenska Science Park, Sting, Swedish Scaleups and Uminova Innovation.
The participating corporates were Alfa Laval, E.ON, Herenco, IBM, Lindab Ventilation, Michelin, Stena Metall, Sveriges Allmännytta and Uppsala Municipality.
Ignite Smart Manufacturing brought together Swedish and international companies from the Netherlands and Japan to discuss potential collaboration within smart manufacturing. The first matchday of the year celebrated cohost THINGS' sixth anniversary.
The day saw 10 corporates meet with 33 startups in 57 digital matchmaking meetings to explore how to transform the manufacturing industry with computer vision, manufacturing technologies, robotics, renewables and other innovative solutions.
"By increasing innovation and employing new technologies and solutions in manufacturing, we can have a strong impact on efficiency, reduce energy and material consumption or scrap, create a safer work environment and smart usage of data to decrease errors or minimize pollution," says THINGS CEO & Co-Founder, Linda Krondahl.
Stefan Lagerkvist, COO at AI startup Viking Analytics agrees, adding that it is essential for manufacturing companies to continuously improve their product to stay competitive in today's market.
"Data driven solutions and the technology behind it are now mature and ready for the complex processes in the manufacturing industry. Innovation in this field has huge potential when it comes to both predictive maintenance, automation and optimization.
According to Stefan the meetings Viking Analytics had at Smart Manufacturing were some of the best they have had during their two year engagement with Ignite. "It's really nice to meet different companies at different stages in their digitalisation journey, and explain how we can support them efficiently. The format of these meetings is really good to quickly get to know the right people in the right companies and the team from Ignite and their partners behind the scenes are doing fantastic work!" says Stefan.
Another startup that saw value in the event was augmented reality startup HeroSight. CEO & Founder, Daniel Kindstrand says that Ignite's meeting can really fast track his customer journey making Ignite one of the best innovation support resources for early stage companies available.
"If we get a good match, it can save us between two to six months of work. Our previous meetings through Ignite have resulted in highly valuable outcomes so I am positive about these ones too. It's too early to say what will happen yet, but I know we will have follow up meetings and our visions are aligned which is a great starting point," says Daniel.
It's not just startups who see value in the event, it also allows companies like Hitachi ABB Power Grids to achieve their innovation goals. Christoffer Jonsson, Project Manager within Business Development & Innovation says this was an exciting way to meet high quality startups and find potential partners.
"We aim to widen the types and increase the pace of innovation within our company. We firmly believe that one way to do this efficiently is to collaborate with external fast-paced enterprises, who can supply cutting edge solutions that are not core for us to develop ourselves. We believe that through this type of partnering and collaboration we can make our company smarter, stronger, and greener! Everybody wins," says Christoffer.
Celebration a Chance to Reflect
THINGS is one of the founders of Ignite. At their six year anniversary, CEO Linda reflects on how the organization has developed over time and why Ignite still brings value to THINGS members.
"What used to be a team of 3-4 part time people at Ignite, is now a 10+ team with strong connections across all of Sweden – and abroad. We've really been able to push innovation in a hands-on way by connecting challenges with solutions, and ensuring things happen.
"Most of our 50+ startup/tech members have participated multiple times in these matchmaking events for one simple reason: it opens doors to new customers and helps to grow your business. So if you're a Swedish B2B startup, it is really a no-brainer to join Ignite Sweden. The only risk you take is that you might end up with a few paying customers." concludes Linda.