A project led by Avfall Sverige, Ignite Sweden and partners resulted in two pilot projects between the city of Mölndal and the startups Brighteco and Parlametric.

Startups can contribute to waste reduction by improving the reuse and recycling of products. This is one of the key conclusions of a project led by Avfall Sverige, together with partners including Ignite Sweden, that aimed to increase the reuse of household bulky waste by matching startups with innovative and circular solutions to recycling centers.
Behind the project are Avfall Sverige, Business Region Göteborg, Göteborg Kretslopp och Vatten, Ignite Sweden, Södertälje Municipality, Södertälje Science Park, Sörab, Telge Återvinning and VafabMiljö.

The Matchmaking
Everyday at their recycling centers, municipalities receive a significant amount of things that could have been reused or recycled. To tackle this problem, they are looking for innovative solutions that can help society improve the reuse and recycling of products.
Ignite Sweden played an active role in the project, conducted between September 2021 and February 2022, by using our method for scouting and matchmaking startups with the needs and challenges of the recycling centers. The goal of the project was to initiate two pilot projects to test new solutions and business models.
After a process where the challenges were shown to 1,900 startups, 34 companies applied to join the project. Twenty startups with a wide variety of solutions were selected to participate in a matchmaking workshop onsite at recycling centers located in Södertälje and Gothenburg as well as a digital event with Sörab.
"There was a great interest from startups in our network to work with recycling. One challenge for them is that they cannot run development projects without funding, but as long as there is a budget, they will proceed with the project," says Cathrin Johansson, Head of Startup Relations at Ignite Sweden.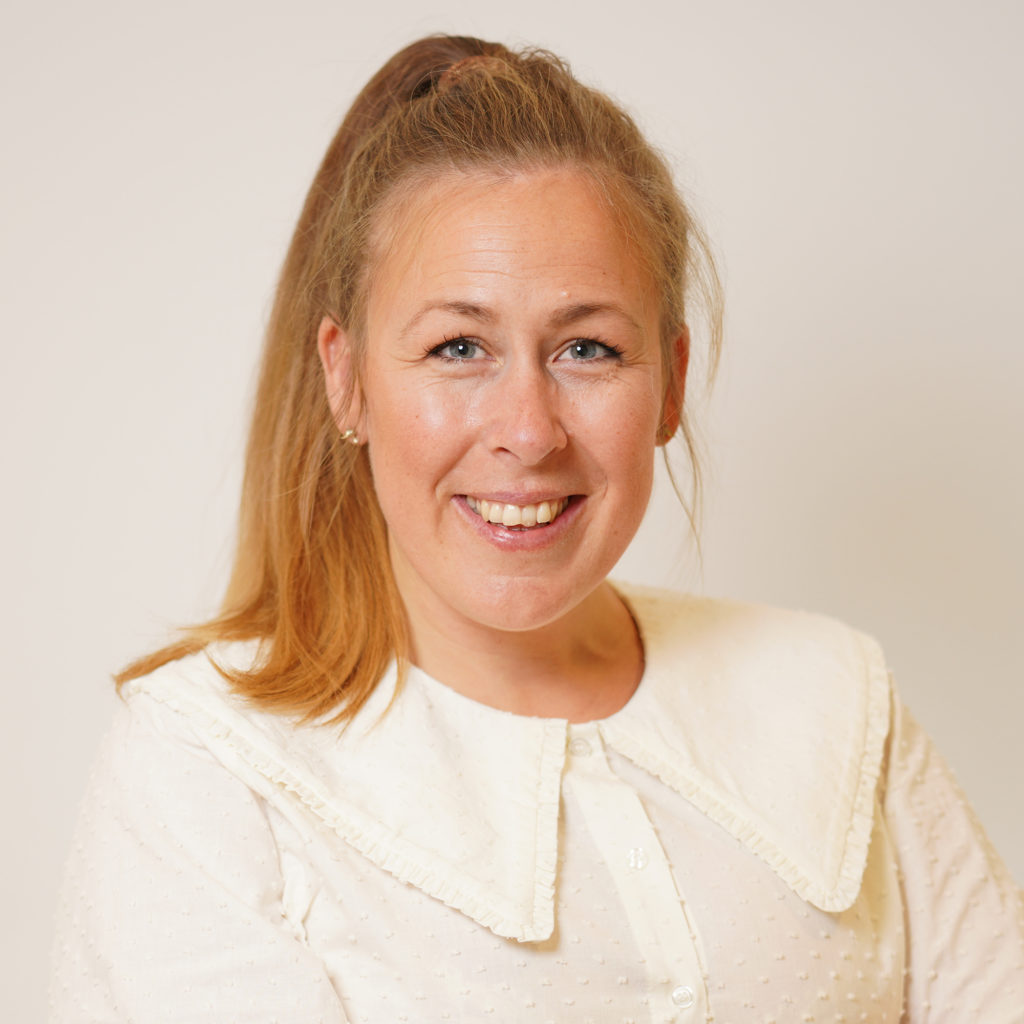 The Selection
Two important factors in the selection of both the startups and the recycling centers for the pilot projects were to make sure that the startups had the capacity to run the pilot and that the needs owners had the mandate and budget to actually implement the pilot in 2022.
Procurement managers were involved in the process to ensure the pilots were conducted in accordance with the laws and regulations of the contracting authorities.
The city of Mölndal was one of the participating organizations that were matched with startups during the workshops in December. After the workshop, they expressed a great interest in running the pilots and signed two deals with the startups only a month after the workshop.
The startups that were selected for the pilot projects were Parlametric, a company from Lund that works with narrative analysis of text and speech data, and Uminova Innovation alumni Brighteco which delivers light as a service.
"It is fantastic that the project has led to real business. The project has demonstrated that there is a real interest from all participating parties to be part of the solution. There were many great ideas among the startups that could also be tested in potential future pilots," says project manager Tomas Thernström.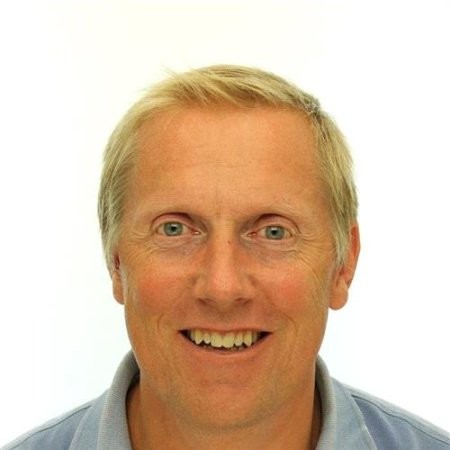 The Pilot Projects
These are the two pilots that resulted from the project:
Smarter digital survey
A collaboration between Återbruket Kikås in the City of Mölndal and the startup Parlametric
The pilot aims to analyze data in order to understand the driving forces, reasoning and obstacles when it comes to donating for reuse.
Light of our waste
A collaboration between the city and Mölndal and the startup Brighteco
The project aims to collect broken flat screens to be used in the manufacturing of lighting fixtures.
Photo: Brighteco's Stefan Smedberg inspects the TV and computer monitors left at a recycling center. Photo credit: Avfall och Miljö
Stina Lantz discussed the digital transformation of the industry together with the Swedish Minister for Energy and Digital Development, Khashayar Farmanbar, and Teknikföretagen's Maria Rosendal.
Ignite Sweden's Program Manager and SISP's Vice President, Stina Lantz, participated in a conference arranged by the Swedish Government to discuss and reflect on the results achieved by the Innovation Partnership Programmes established three years ago.
Stina highlighted the importance of startups and scaleups as key actors in the digital transformation and the climate transition in a dialogue with the Swedish Minister for Energy and Digital Development, Khashayar Farmanbar, and Maria Rosendal from Teknikföretagen (the Association of Swedish Engineering Industries).
"Supporting innovative entrepreneurs is investing in our digital transformation. There is not a single new entrepreneur who starts a company today without taking sustainability into consideration. We need to get more out of their capacities. There is a lot of talent and expertise in innovative startups. Ensuring that the collaborations with these companies work is key to succeeding in reaching our climate goals," says Stina.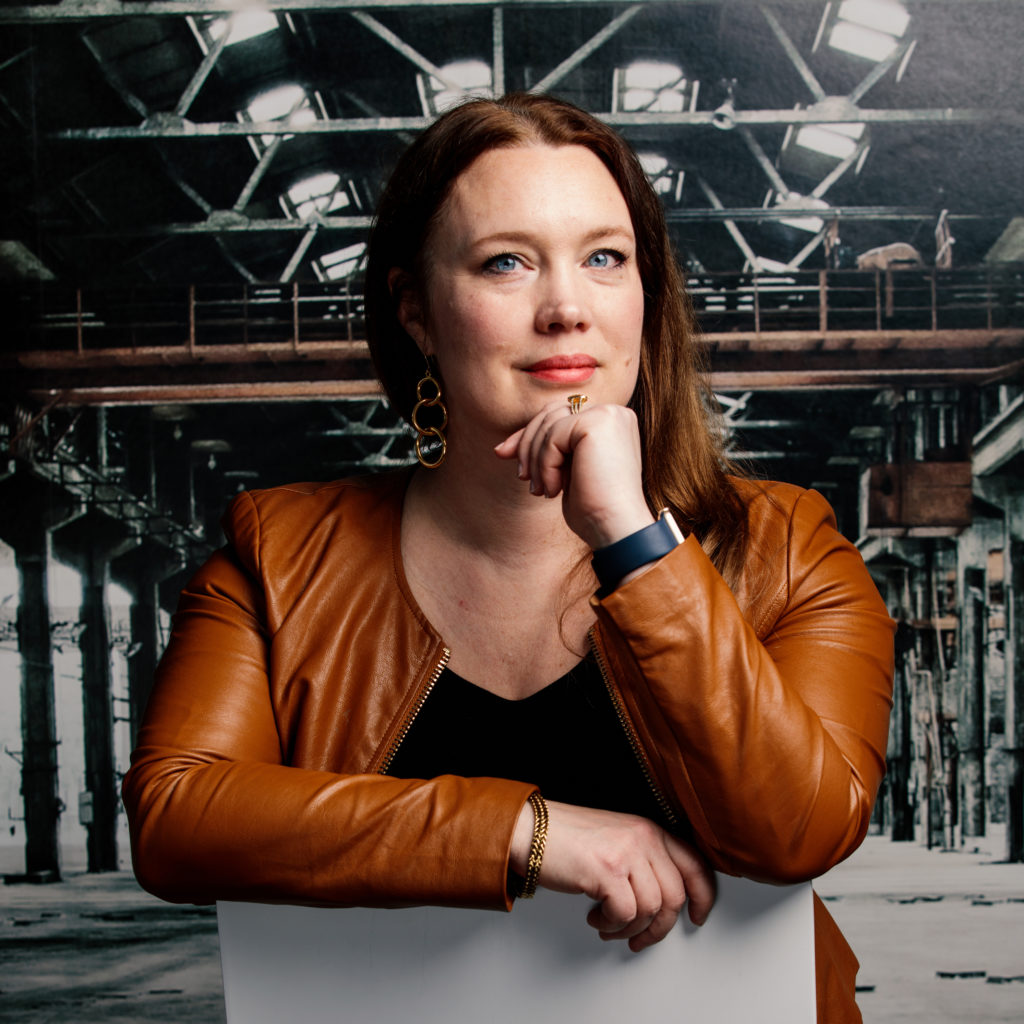 Partnership For the Digital Transformation of Industry
The Government's innovation partnership programmes were established in 2019 with the objective of identifying innovative solutions to major challenges facing society and contributing to Sweden's competitiveness. They include four themes based on Sweden's strengths and on the 2030 Agenda for Sustainable Development: Climate neutral industry; Skills supply and lifelong learning; Digital transformation of industry; and Health and life sciences.
The innovation partnership programmes bring together small and large companies, universities and higher education institutions, civil society and public sector actors to jointly set priorities for what needs to be done to meet the challenges within the four themes.
Stina has been an elected member of the group for Digital transformation of industry since February 2020.
"I think these partnership groups are absolutely necessary, and more especially during the past years with the pandemic, where the groups actually served a completely different purpose as well. We continued to be in contact and work together even though we were physically isolated," says Stina.
Towards Digital Acceleration
During the presentation, Maria Rosendal from Teknikföretagen introduced the recently launched program Avancera digitalisering (Advanced digitalization in English), which aims to foster the development of digital solutions that will strengthen competitiveness and accelerate the green transition. The research and innovation program has been initiated by Teknikföretagen, together with the Swedish corporates ABB, Ericsson, Saab, Teknikföretagen, and Sweden's innovation agency Vinnova.
Stina emphasizes that small companies should take part in this program.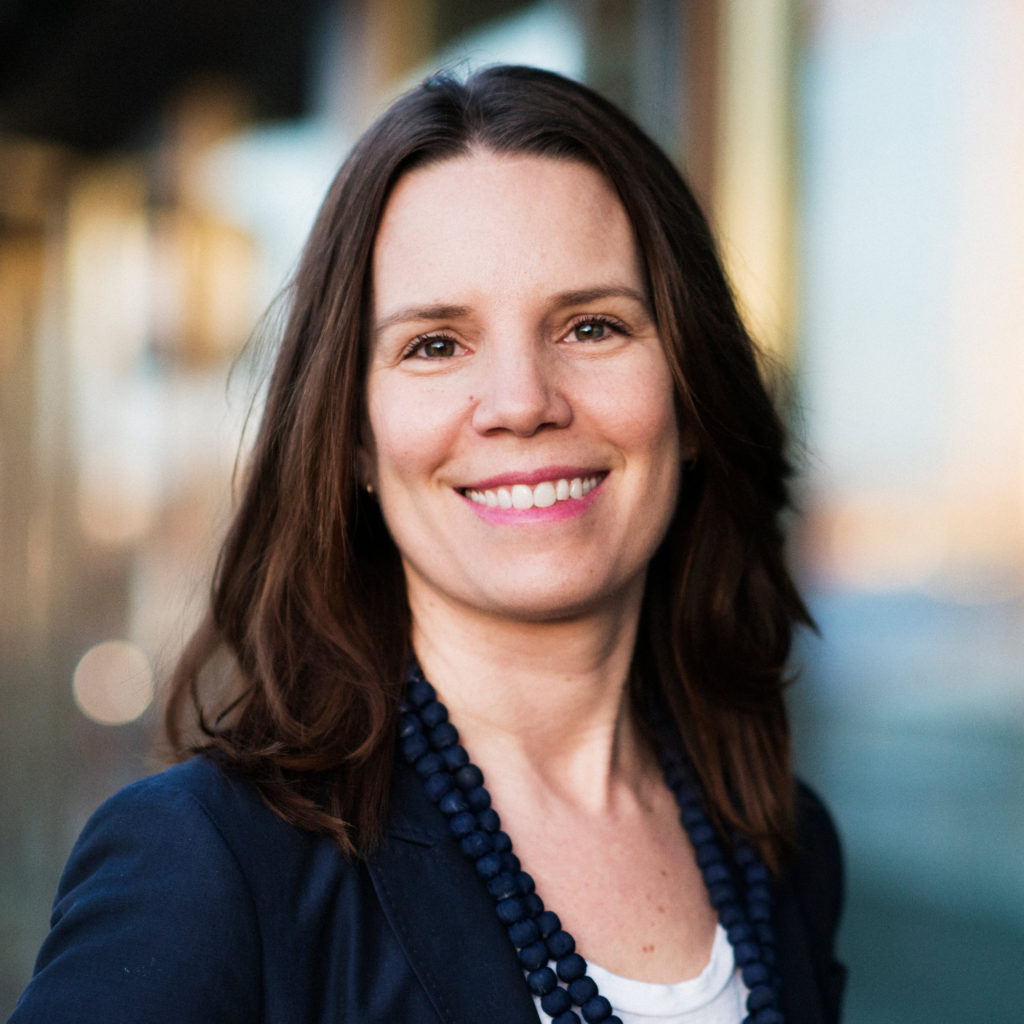 "This is a very important issue, not just for the innovative startups and scaleups that we work with daily both at SISP and Ignite Sweden, but also for our established SMEs. It is usually very difficult for them today to access this kind of innovation program due to many reasons. But we are working together actively on how we can design this program differently and better to include them," explains Stina.
There are three important factors that should be included in this program, continues Stina. The first one is to make sure that there is a business potential, which is key to engaging established corporates. The second factor is to ensure that the technology is cutting-edge, which is crucial for startups and scaleups.
"These two factors have already been included. We are currently working on designing and creating ways so that the ecosystems get fast access. There are innovation ecosystems all around Sweden. Every single ecosystem where startups and SMEs are located should have access," concludes Stina.


Watch the conference in Swedish (the discussion on the digitalization of the industry starts at 1:09:00).
Ten world-leading companies from Sweden, Germany and Brazil have recently joined Ignite Sweden to meet innovative startups to collaborate with. These are Dr. Oetker, Lfant, Liebherr, Miele, Mölnlycke Health Care, Novartis, Södra, WAGO, WEG and Wellspect.
"We look forward to working with all these strong, global brands, leading a wide range of industries including healthcare, IT, food, cranes, forestry, domestic appliances and energy. All these companies have shown a real interest in meeting and collaborating with innovative startups," says Sara Hamlin, Head of Corporate Partnerships at Ignite Sweden.

Among the new members we find not only companies established in Sweden but also in countries such as Germany and Brazil. "This is fantastic as it allows us to continue helping Swedish startups in the commercialization of their solutions to international markets," she adds.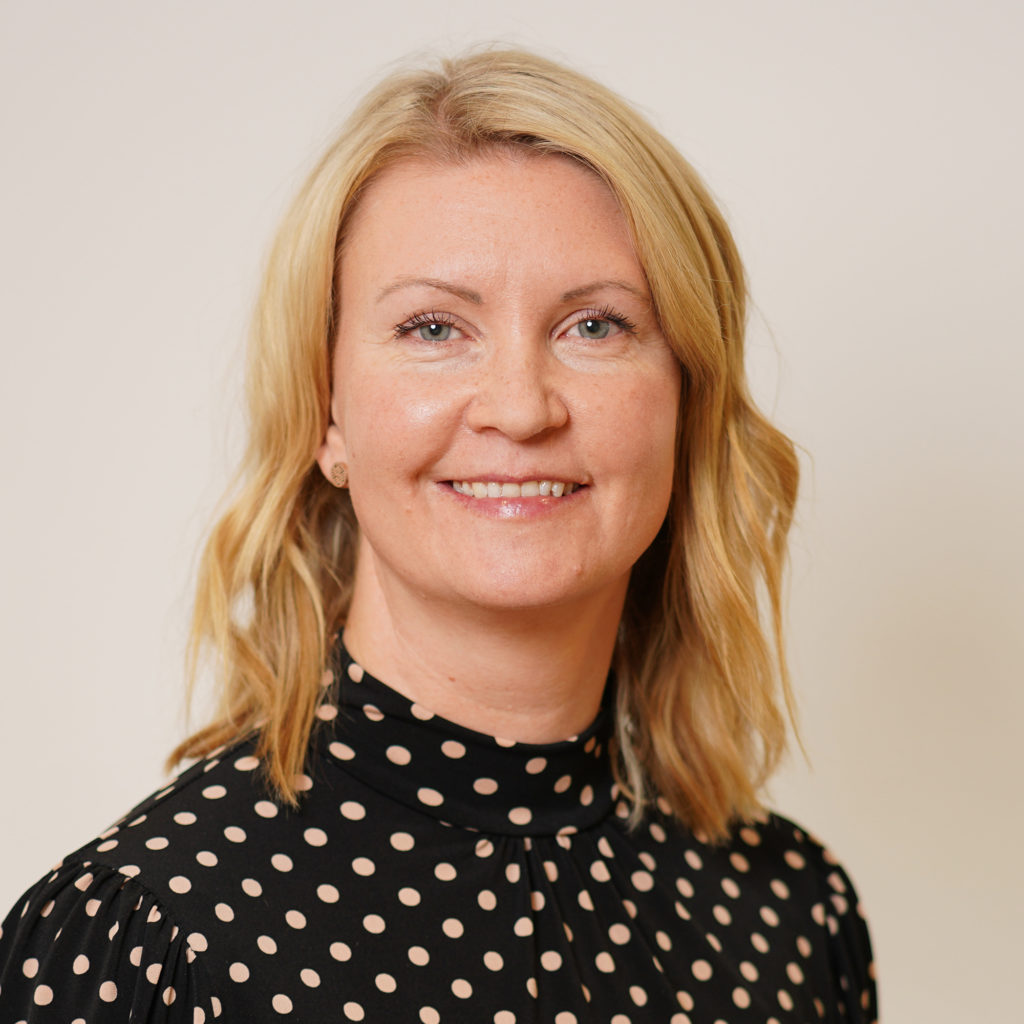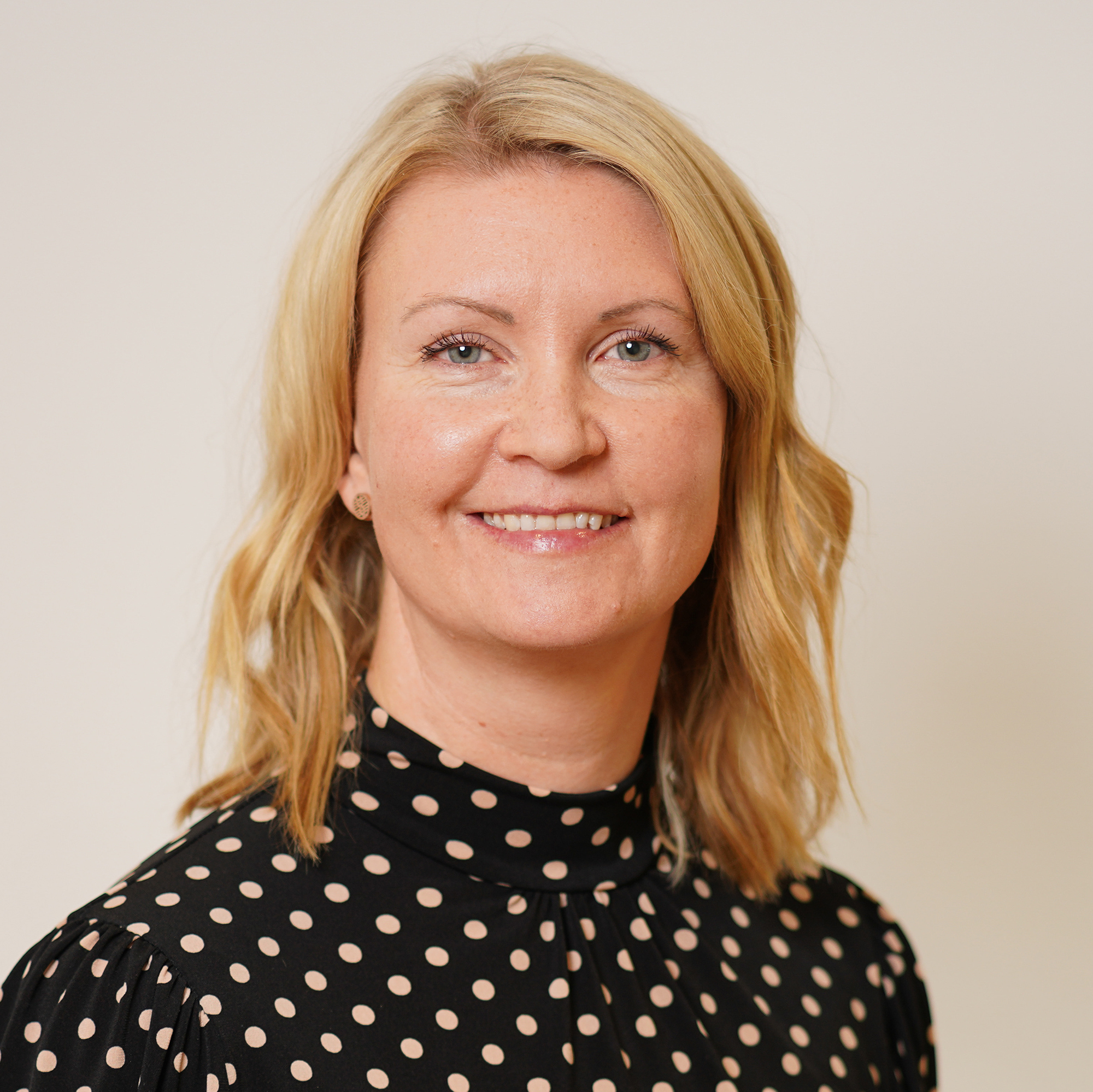 As corporate members, the large companies will have the chance to participate and meet startups during the four members-only events that we hold per year. Before that their representatives will take part in an exclusive needs assessment where we will help them identify their business-critical innovation challenges in order to match them with startups around Sweden that have the potential to solve them.
They will also have the chance to share experiences and best practices with other Ignite corporate and public members.
"We decided to become a member of Ignite to learn about innovation and get connected to partners that can help drive new thinking and service development. Novartis is interested in collaborating with startups to work with talented, fast and nimble partners that can help us speed up innovation. Our goal with these partnerships is to build, test and learn, as well as to scale solutions that accelerate our business ambitions," says Daniel Höglund, Patient Journey and Solutions Lead at Novartis.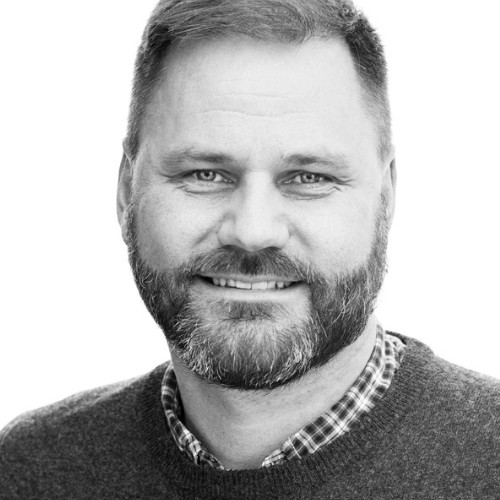 These are our new Ignite Corporate Members:
Dr. Oetker
Founded in 1891, the German corporation ranks today among the leading food manufacturers in Europe. The company produces baking powder, cake mixes, frozen pizza, pudding, cake decoration, cornflakes, party candles, and various other products. It has more than 40 subsidiaries and over 16,000 employees worldwide.

Lfant
Lfant is an innovation company that works with customer-driven development to meet tomorrow's needs. Owned by Länsförsäkringar Skåne, Länsförsäkringar Älvsborg, Länsförsäkringar Östgöta, Länsförsäkringar Halland, Länsförsäkringar Stockholm and Länsförsäkringar Göteborg and Bohuslän.

Liebherr
Liebherr is a German equipment manufacturer. It has a diversified product portfolio with 13 product segments including earthmoving, material handling technology, deep foundation machines, mining, mobile, crawler, tower and maritime cranes, concrete, gear technology, aerospace and transportation, refrigeration, components and hotels. It was the world's largest crane company by 2007 and has the world's most powerful and tallest crawler crane.

Miele
Miele is a German manufacturer of high-end domestic appliances and commercial equipment including laundry appliances, vacuum cleaners, dishwashers, rotary irons, ovens, refrigerators, freezers, wine coolers, coffee systems, wet cleaning machines, lab glassware washers, dental disinfectors and medical equipment washers. The company exports products to global markets and is represented in 47 countries.

Mölnlycke Health Care
A world-leading company that designs and supplies medical solutions to enhance performance in healthcare – from the hospital to the home. The Swedish company manufactures and sells wound care and single-use surgical products. Customers use their solutions in almost 100 countries and the company owns operations in more than 40 of them.

Novartis
Novartis is a global healthcare company providing solutions to address the evolving needs of patients worldwide. It is one of the largest pharmaceutical companies in the world and ranks among the top companies investing in research and development. Its products reach nearly 800 million people globally.

Södra
Södra is a large forest industry group. The Swedish company has control over the entire value chain, from seed to customer, and promotes sustainable development in all stages. It also focuses strategically on innovation, with the aim of developing new and sustainable climate-smart products based on renewable raw materials from the forest.

WAGO
The WAGO Group is a German supplier of electrical interconnection, automation products and interface electronics. The company is the world market leader in spring pressure connection technology. Its products are used globally in power and process technology, building automation, machinery and equipment, as well as industrial and transportation applications.

WEG
WEG is one of the world's leading manufacturers of energy-efficient electric motors, automation, power transmission, renewable resource technologies, solar, biomass and wind power generation, distribution equipment and industrial coatings and varnishes. With ​​commercial
operations in 36 countries and manufacturing plants in 12, the Brazilian company's portfolio includes over 1500 product lines.

Wellspect
Wellspect develops innovative continence care solutions for making life better for people with bladder and bowel dysfunction. The Swedish company has been leading the industry for almost 40 years with its LoFric urinary catheters and the Navina bowel management system. It has operations in 18 countries and distributors around the world.
In April, the Sweden-Brazil Matchday returned with seven Brazilian corporates connecting with 39 Swedish startups in 43 meetings.
This is the event's third year with a theme of AI for health and smart cities, as part of the ongoing Sweden-Brazil Innovation Initiative that aims to strengthen the relationship between the two countries.
"The matchmaking provided not only a unique and exciting opportunity for Swedish startups to learn about challenges specific to Brazil, but also an excellent chance for Brazilian corporates to learn and engage with cutting edge startups that can lead to immense impact," says Filip Tideman, Project Manager, International at Ignite Sweden.
CISB's Managing Director Alessandra Holmo agrees, saying the matchday allowed their members to not only connect with disruptive startups but learn more about the Swedish innovation ecosystem as a whole. She emphasizes that, particularly within this year's theme, Sweden is a fantastic place for corporates to explore the latest AI technologies.
"Corporates are looking for AI solutions because they can solve their challenges, increase their competitiveness and also create new business models. Sweden is a country with a lot of scaleups and is a great place to find them."
A win-win solution
Leading paper and pulp company, Suzano has attended all three Sweden-Brazil Startup Matchdays and Jacqueline Silva Batista, Senior Open Innovation Analyst at Suzano DigitalTech says there are a range of benefits for their company.
"These events with Ignite have been of great value for us to promote the digital transformation movement and innovation culture," says Jacqueline, adding that "Sweden's ecosystem is an important innovation ecosystem to connect and meet startups with disruptive solutions. It is a plus that Sweden has a representative forestry base, so we can replicate and exchange best practices."
Another prominent Brazilian corporation, Vale, also saw potential working with Sweden, saying they joined the matchday to find innovative solutions for their most pressing challenges, including safety where AI can play a big role.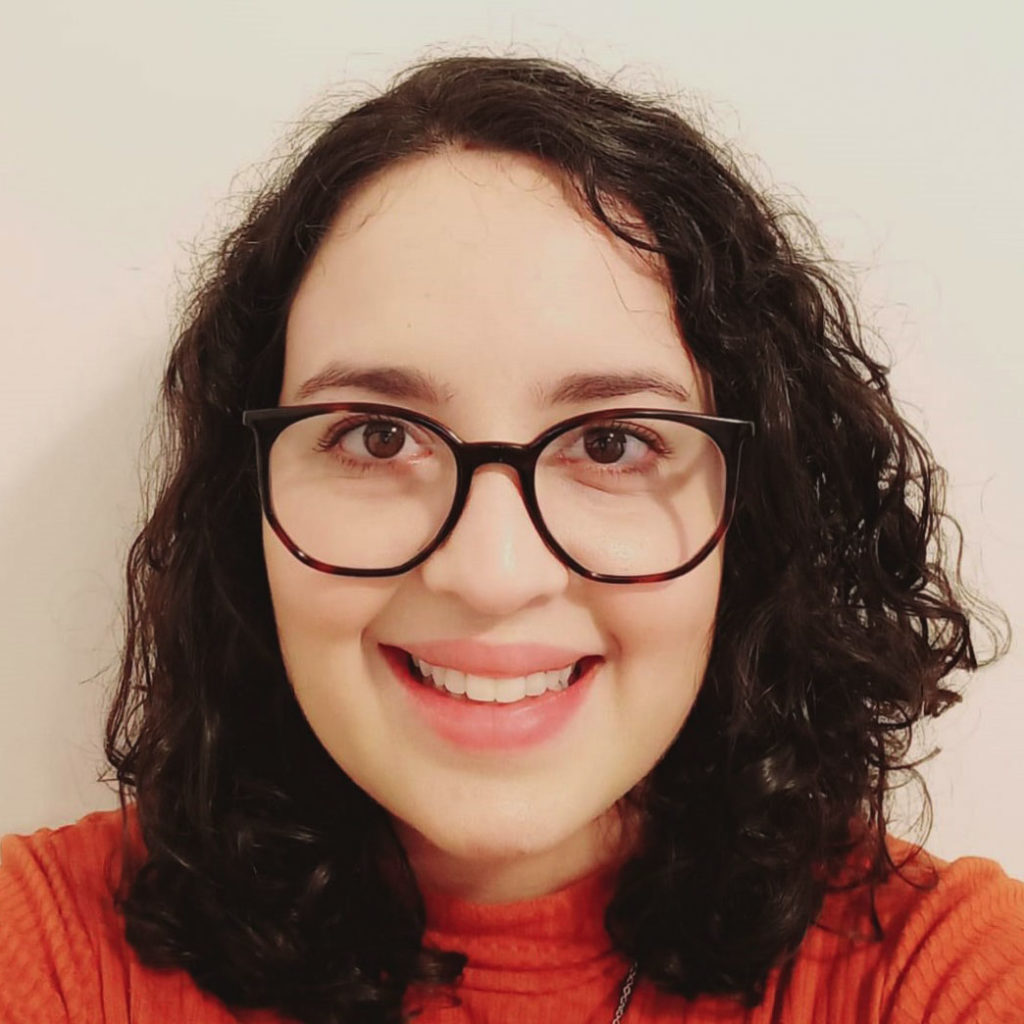 "The Swedish ecosystem is super advanced in new technologies for heavy industry, and we were interested in getting to know more about how some startups are developing their solutions and establishing meaningful partnerships," says Cristiane Passos, Global Open Innovation Lead, Vale.
She adds that "The benefits are numerous, I see it as a win-win situation. We want to innovate, seek disruptions, and have access to new technologies from our side. The startups can co-build solutions with us as well as have us as their customer at the journey's end."
Expanding to a large potential market
For Vaquita Technologies, a startup that monitors water quality, Brazil represents a large market for water quality applications. "It is a gateway to a continent with huge potential," says Nour Akel, COO and interim CEO, Vaquita.
He continues that these types of potential collaborations are beneficial to everyone involved. "Allowing startups to use corporate infrastructure and use cases will provide us with a very important head start and cut some major costs, while also allowing corporates to get fresh input and solutions to the challenges they are working on."
This matchday was organized as part of the Sweden Brazil Innovation Initiative, together with Vinnova – Sweden's Innovation Agency, RISE, Business Sweden, CISB and the Swedish Embassy in Brazil.
The participating corporations were Ache Laboratorios, BRF, Hospital Israelita Albert Einstein, Sabesp – Sao Paulo State Sanitation Company, Suzano, Vale SA and WEG.
With 36 meetings between 7 corporates and 29 startups, Ignite Sustaintech highlighted the importance of collaboration to tackle the climate crisis.
The second edition of the matchmaking event aimed to connect sustainable products and services to new technology to help corporations move towards a more sustainable and fossil-free future.
2EM-Power is one of the clusters that has partnered up with Ignite for the organization of the event. Blekinge Business Incubator, Blue Science Park, NetPort Science Park and Örebro University are part of the project funded by the Swedish Energy Agency that aims to strengthen the commercialization of energy innovations.
"2EM-Power wants to help companies increase their capacity for innovation. One way is to offer professional matchmaking, where startups meet large corporations with real needs in open discussions. I hope the event has given them good insights into how to do business in a trustworthy way," says Katarina Hansell, Project Coordinator for 2 EM-Power and Cluster Manager at NetPort.
The cluster Sustainable Energy Action is also a partner of Ignite Sustaintech. Behind the project we find Sting, KTH Innovation, KTH Holding, THINGS and Ignite.
"Sustaintech is one of Sting's prioritized focus areas. Giving our companies in this space the opportunity to meet corporates and public organizations in this curated way, with relevant entry points that have a high chance of generating business, is time well spent and can lead to their market breakthrough," explains Sting's Deputy CEO and Business Coach, Karin Ruiz.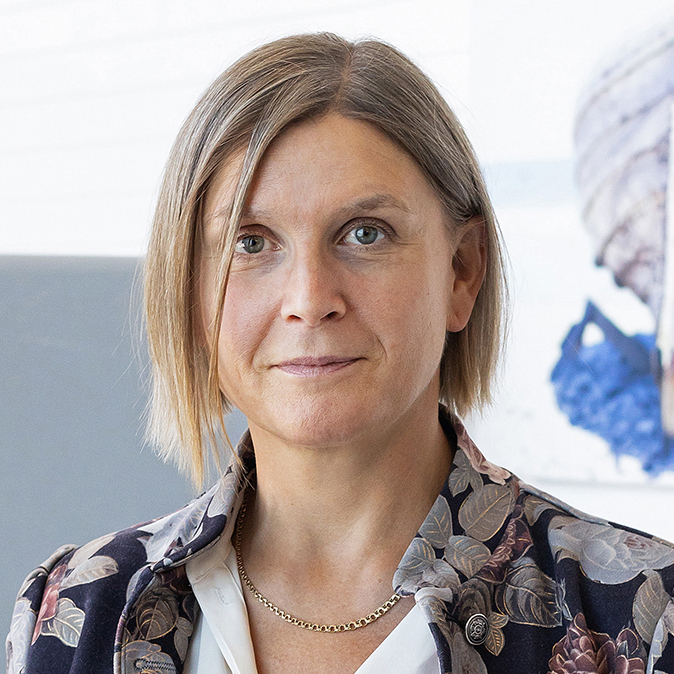 Tackling the Climate Crisis with Startup Collaboration
Mitigating climate change is one of the biggest challenges of our times. Events like Ignite Sustaintech allow corporates to get in contact with startups developing groundbreaking technology that can help them reduce their climate impact.
Magnus Viström, Innovation Manager at SCA, Europe's largest private forest owner, indicates that the forest company is continuously innovating with the aim to create higher value and smarter ways to use all the components that they extract from their forests.
"We believe in the power of entrepreneurship and see a good potential in engaging with startups to get in contact with new technology and potential future solutions. We had very interesting dialogues with many of the entrepreneurs we met at the event," says Magnus.
SCA was one of the seven corporations that took part in Ignite Sustaintech, together with Affärsverken, IBM, Procter & Gamble, SAAB, Volvo Cars and Wellspect HealthCare.
Sustainability is also a central part of Volvo Car Body Components' purpose, and the company has highly set targets related to this, explains their Head of People Experience HR, Håkan Ljungbeck.
Håkan emphasizes the importance of meeting startups. "We get new ideas and see new techniques that might be implemented in our plant and that will help us move into a more sustainable company. The quality of your meetings at Ignite Sustaintech was good."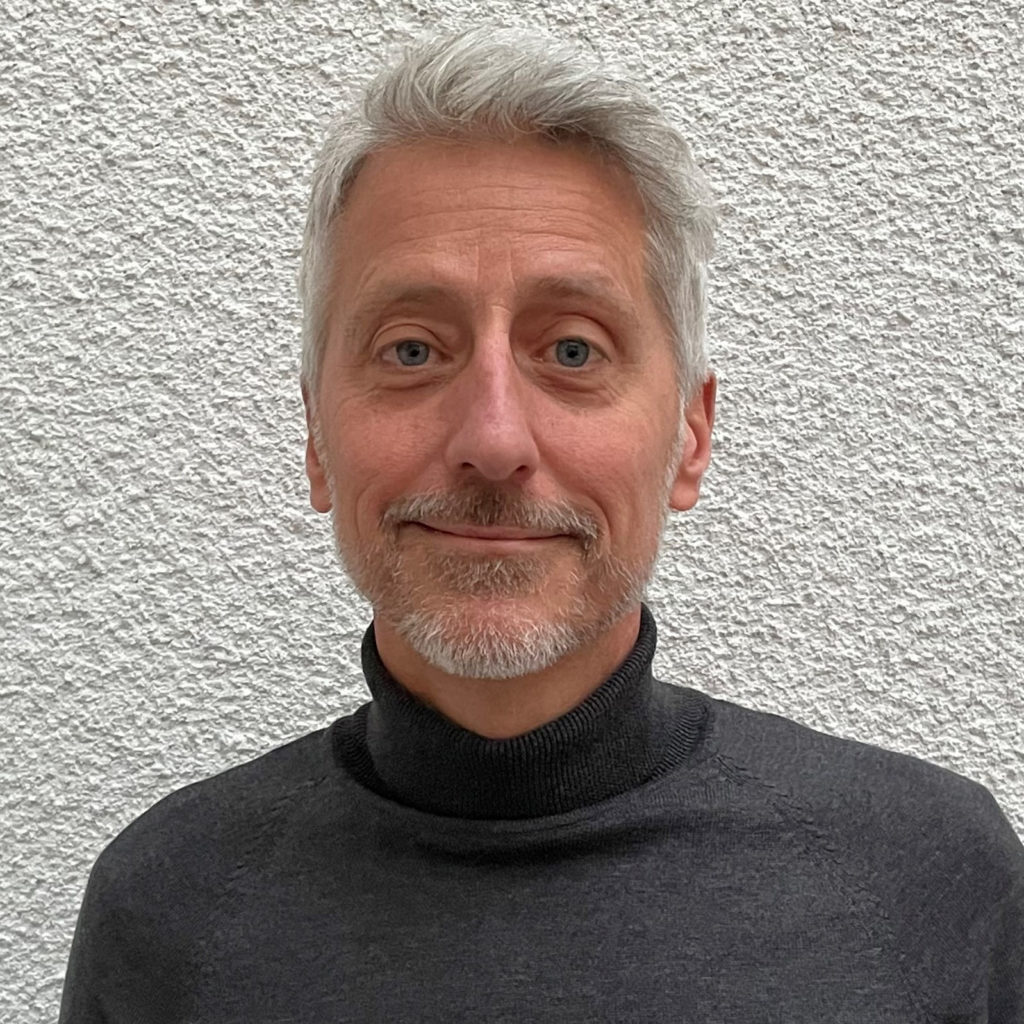 The energy sector is undergoing a major transition unlike any we have seen before. Karlskrona's energy company Affärsverken has focused on sustainability when developing and improving our products for a long time.
"We want to create a better, sustainable-balanced everyday life for people in our area," says Anna Hammartorp, Business Area Manager Energy.
She adds that the company is determined to move forward in the transition. "We need the help of startups and their drive and commitment to developing new technologies and business ideas. Affärsverken is a stable company that has been around for 115 years, but startups can move faster, and this combination can be really good when you find the right match."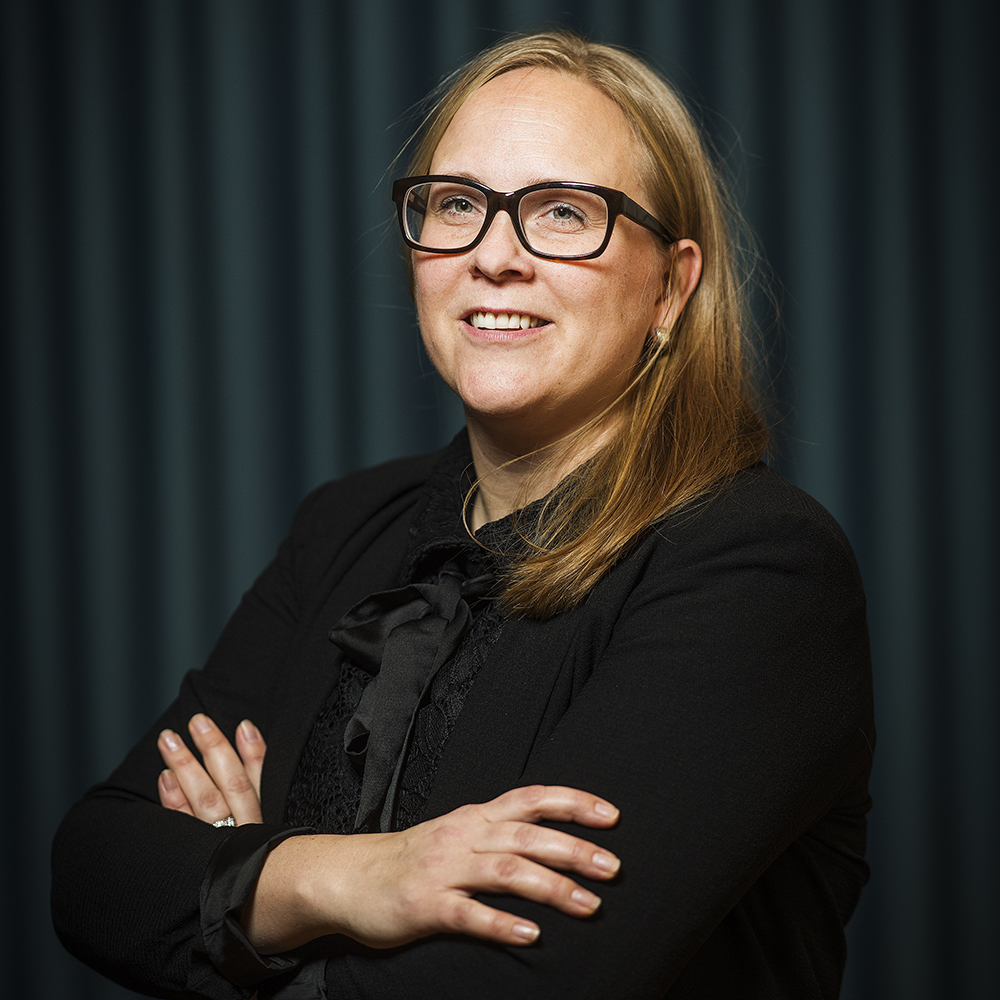 Collaboration Key to Sustaintech Startup Success
Many startups have great ideas for a sustainable future, but they might not have the muscle to make their ideas a reality only by themselves.
"With the help of a large company, it is easier to take these steps together. Larger companies sometimes have the will but not the idea on how to be sustainable, therefore working with an innovative startup is also great for them. While for a startup like ours that has a "delicate" ecosystem, working with a large company is almost key to success," says Björn Holmström, CEO of NSS Water Enhancement Technology.
The Innovatum Science Park's company was one of the 29 companies that met large companies at Ignite Sustaintech.
Gustaf Svensson, co-founder and CFO of Sting's alumni Renbloc, shares this view.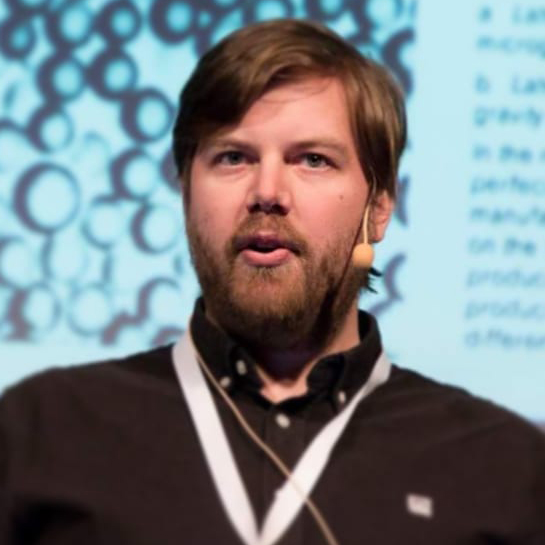 "Startups have the innovative thinking and the speed that is necessary for great sustainable processes. We can easily sketch up scenarios and visions for our solutions to create a positive sustainable effect but without proper testing and implementation, it is just ideas," says Gustaf.
Eric Zhang, CEO of Uppsala Innovation Centre's alumni Biofiber Tech, thinks that corporations often have resources and capabilities to help startups to scale up.
"Startups are a good source of creative innovations with a big sustainability impact. By working together with corporates, we can scale up and make our sustainability impact faster," says Eric.
Gustaf believes that corporate collaboration allows startups not only to test their solutions but also to better understand how large companies adapt and incorporate new ideas.
"If a startup can get a large corporate customer to apply their sustainable solution it will send a clear message that the startup is for real and that the solution works, and this will in turn encourage others to apply the same solution. Besides, seeing a solution applied to part of your own value chain is the best way to understand the possibilities for further implementation," he adds.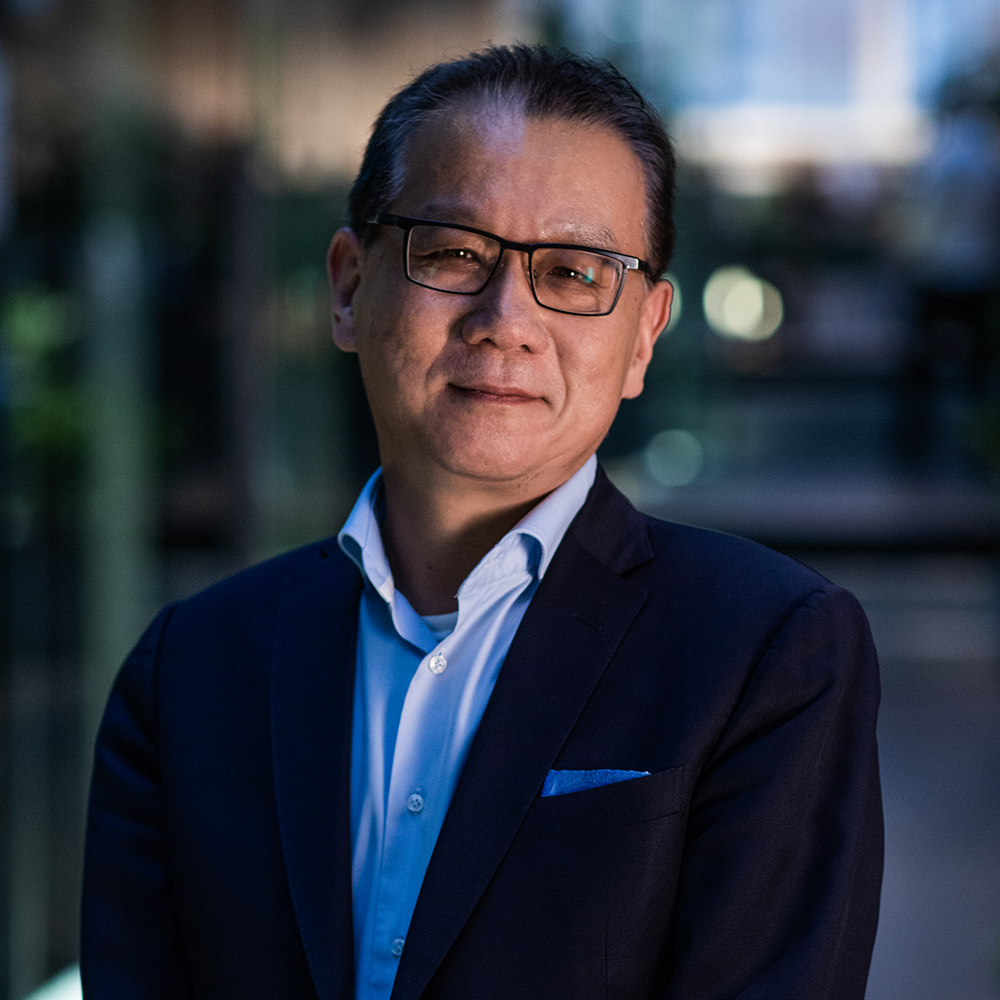 Matchmaking Towards Potential Collaborations
Matchmaking events are efficient door openers for startups, as they have the chance to connect with the right people at the participating corporations in 20-minute tailored meetings.
"Due to the meetings being short, the main purpose is to investigate if there is any potential for a future collaboration at all and based on that you can quickly decide what the next step is," explains Jakob Way, CEO of Sting alumni's Gleechi, who has taken part of over 25 matchmaking meetings facilitated by Ignite Sweden.
"Ignite Sustaintech was a very well-designed event where we could meet with agility a number of startups offering interesting and innovative capabilities in areas of interest like sustainability and digital. It was worth participating and we look forward to attending further sessions," says Raffaele Scoccianti R&D Director Corporate Open Innovation at Procter & Gamble.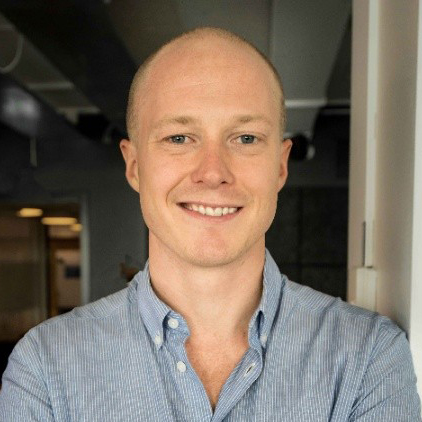 For NSS Water Enhancement Technology, Ignite Sustaintech was their very first matchmaking event. CEO Björn Holmström describes this first experience as smooth.
""All the information leading up to the event was spot on. Thanks to this event we were able to gain very good information and get new contacts," he continues.
This was Cellfion's second participation in Ignite Sustaintech. According to their CEO Liam Hardey, recently featured in the Forbes 30 Under 30 Europe, talking with large companies helps them understand the problems from another perspective.
"It can be hard for smaller companies to get in contact with large corporations. This is why Ignite Sweden is important for making that happen."
During the first edition of Ignite Sustaintech, held in September 2021, the LEAD startup met Boliden, with whom they started a collaboration after the matchmaking.
"The collaboration is still ongoing. We have sent samples to Boliden, and they will begin testing the material together with LTU in different battery technologies. We are eagerly waiting to see the results," says Liam.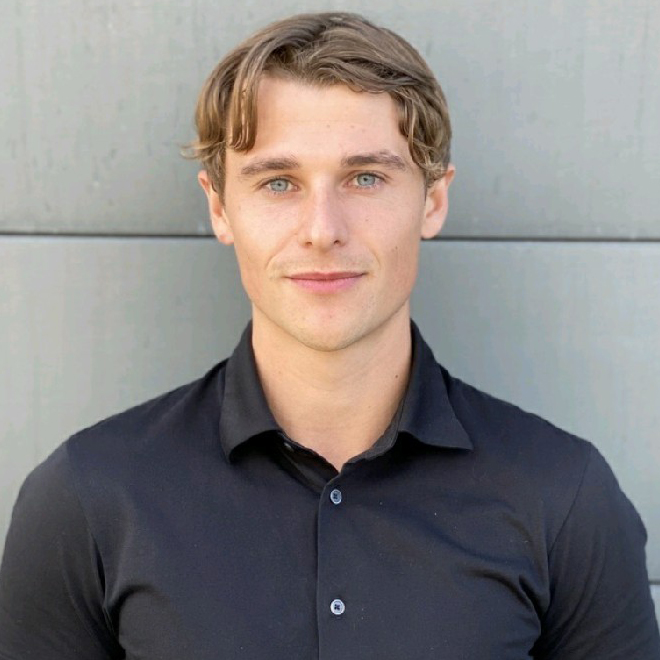 New Edition in Fall
Ignite Sustaintech will have its third edition this fall on a date to be confirmed.
If you are a startup interested in being matched with corporates at the event, make sure you have a company profile on our platform Ignite Magic.
Corporates can let us know their interest in participating by filling the contact form in this page.
Last week our initiative surpassed 5000 tailored matchmaking meetings involving a total of 981 startups, 255 corporates and 40 public organizations since its start in April 2017.
"Reaching 5000 meetings is a huge milestone. It means that we have been able to support a lot of Swedish startups with customer opportunities. But what I am most proud of is that we have managed to reach this number and at the same time improved the outcome of the meetings for our startups. We have a follow-up rate between 45 and 50%. So we are doing more for more startups, with better quality, thanks to a devoted team and tons of engagement from the Swedish Incubators and Science Parks. Ignite is an ecosystem effort," says Stina Lantz, Program Manager and VP of our lead organization SISP – Swedish Incubators & Science Parks.
The initiative surpassed 5000 tailored matchmaking meetings with the 43 meetings held during the third edition of the Sweden-Brazil Startup Matchday that took place last week.
"The fact that we reached this milestone during one of the seven international matchmaking events we hold this year is fantastic. These meetings open doors to concrete and long-term business between Swedish startups and international corporations, contributing to Sweden's growth globally and, above all, to solving some of our global societal challenges," says Sasan Shaba, COO and Director of International Cooperation.

Five Years Since the First Matchmaking
Last week also marked five years since our very first matchmaking event was held during Sveriges Innovationsriksdag in April 2017.
"The first matchmaking was a chaotic success. We brought startups and corporates from all over Sweden to Linköping and Norrköping, and tailored more than 200 meetings during two intense days," recalls Stina.
She adds that some of the first Ignite success cases were actually born during these days. "We also learned a lot during these first matchmakings. It was clear that startups were more comfortable pitching in front of an investor rather than excelling in a customer meeting. We realized that we needed to develop their sales skills. Today, I think that all of us in the startup ecosystem are much better at preparing our startups to be customer ready. But it has been a journey."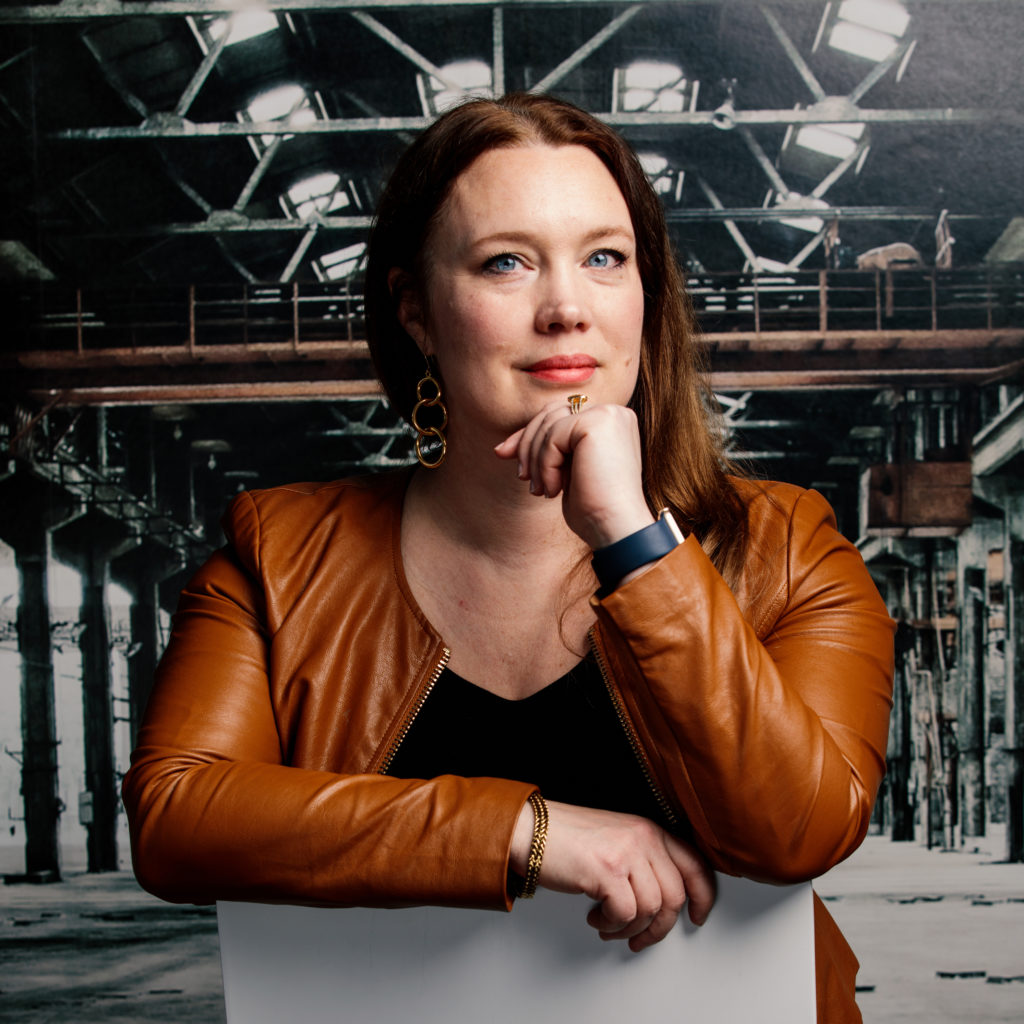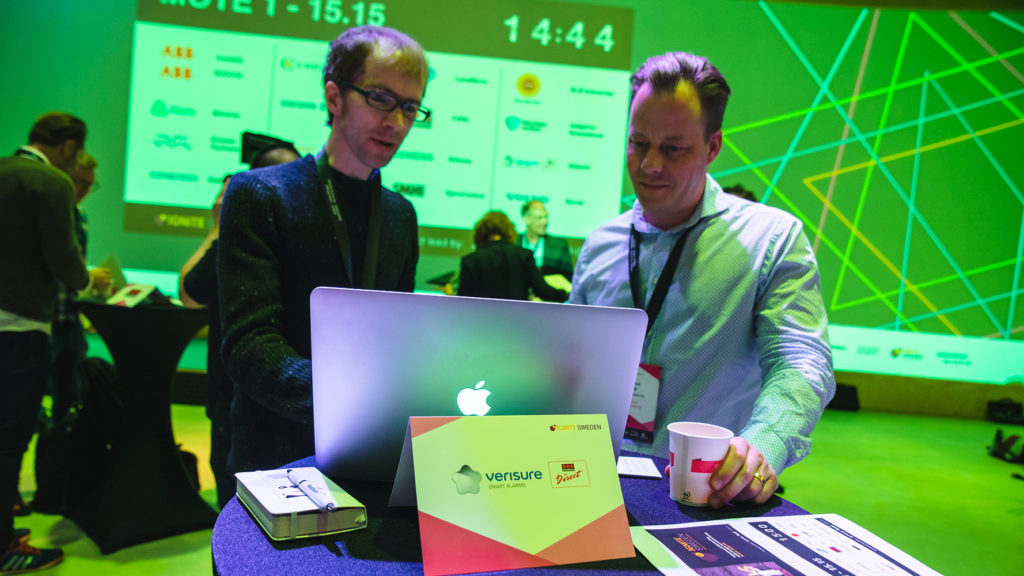 Ignite began as a pilot project led by the incubators Lead, Sting and Things with funding from Vinnova – Sweden's innovation agency. Later on Uminova, Minc, Kista Science City and Sahlgrenska Science Park joined as co-founders. Today the initiative also has onboarded seven incubator and science park partners including Blekinge Business Incubator, Chalmers Ventures, Create Business Incubator, Dalarna Science Park, Ideon Innovation, Kalmar Science Park and Movexum, and it is funded by Vinnova and the Swedish Energy Agency.

Ignite Sweden in numbers
350+ startup collaborations initiated with both the public and the private sector
5041 tailored matchmaking meetings held
984 startups matched
255 corporations engaged
40 public organizations participated
14 incubators & science parks onboarded
74 matchmaking events held
10 countries
50% follow-up processes
The prestigious journal published an article written by researchers from Umeå University with insights from matchmaking meetings organized by our initiative.
Researchers Medhanie Gaim, Sujith Nair and Tomas Blomquist from Umeå Universitet studied 150 meetings between 108 deeptech startups and 34 corporations organized by our initiative to understand how these companies can better collaborate.
"When there is a clear aim aligned with the corporate agenda, corporations lead first meetings by creating a space for the startups to fill in order to potentially solve their current and future problems. Even if nothing concrete comes from the first meeting, at least the corporate representatives will receive new insights about current trends and new technologies. This alone makes these meetings worthwhile," wrote the researchers.
Click here to read the full article.
Our Director for International Cooperation, Sasan Shaba spoke about the secret to Sweden's startup success and what needs to be done to scale startups globally.
What is the secret to Sweden's startup success and how does a country of just 10 million have a rate of unicorns second only to Silicon Valley? Our Director for International Cooperation, Sasan Shaba yesterday spoke at the Global Entrepreneurship Congress in Riyadh about this and what needs to be done to scale startups globally.
"Sweden is one of the most innovative countries in the world, with some of the most promising unicorns and a big startup ecosystem. Being in Riyadh discussing the secret sauce of how Sweden is generating more promising entrepreneurs and the do's and don'ts together with about 7000 people has been both inspiring. It gives me perspective and insights of how other countries do it and how Sweden can do more on a global level," says Sasan.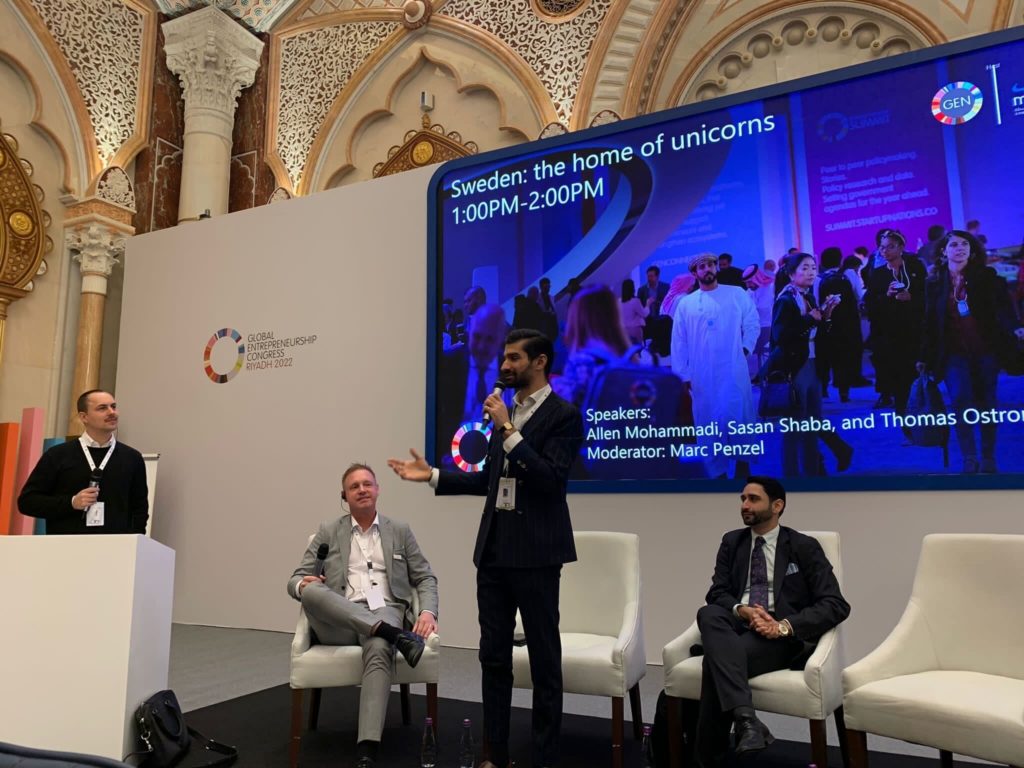 Sasan was joined by Allen Mohammadi, Co-founder and CEO at Plasticfri, and Thomas Ostrom, Founder and Board Member at Climeon, in the conversation moderated by Marc Penzel, Founder And President at Startup Genome. as they discussed the success of Swedish startups as well as their challenges scaling in a global market.
This partnership will allow us to share our knowledge and involve relevant startups and scaleups in our network, as well as SISP members, in their events during 2022.
"We are very honored and proud of the partnership with Impact Summit 2022. The collaboration gives us a great opportunity to connect relevant Swedish impact startups, incubators and science parks to the activities and conversations during the year," says Cathrin Johansson, Head of Startup Relations at Ignite Sweden – part of SISP Swedish Incubators & Science Parks.
Impact Summit showcases business models and startups that solve global societal challenges.
Ignite Sweden is partner to the following events:
Read more about Impact Summit here.
SISP's VP and Ignite Program Manager, Stina Lantz, talked about why corporates should engage more with startups together with Novartis' Josefine Envall when she guessed their #BIOME Internal Innovation Tuesdays.
These are her key takeaways from the conversation:
Why develop something in-house when there is probably already a startup with a solution for it? Keeping always an eye on what is happening outside your company will make you save both time and money.
Startup collaboration enables new business models. These innovative companies are born in a new economy, and large established companies have a lot to learn from them.
When entering a partnership with startups you should always keep in mind that these are very young companies. You can't treat them in the same way you treat your normal vendors.
Involving the right stakeholders in an early stage of the development increases the chances of successful roll-outs.