Ignite Sweden Days 2021 brought together 80+ representatives from corporations, public sector, governmental agencies, incubators, science parks and startups to listen to inspirational discussions and share knowledge and experiences.
The 29 and 30 November mark the days when we held our annual conference Ignite Sweden Days. This year we managed to host over 80 professional and innovative people under one roof. Of course, digital life is fantastic, but there is something extra remarkable about meeting in real life.
The event took place during the coldest days of this fall season. Regardless, we shared many interesting discussions and contacts, and we got to listen to some incredible and inspirational people on stage, people that are at the forefront when it comes to working innovatively.

The speakers that took to the stage to share their knowledge and experiences regarding innovation and collaboration included Denise Norström (Region Västmanland), Erik Ronne (Boliden), Liam Hardey (Cellfion), Robin Jägestedt (Rinkeby-Kista stadsdelsförvaltning), Karl Sund (Parlametric), Anders Nyander (Alfa Laval), Malin Alpsten (Bright Day Graphene), Richard Larsson (Uminova Innovation), Per Fransson (The Fine Arc Nordic AB), Tingting Xiao (Ingka), Regina Summer (Vinnova), Martin Svensson (Energimyndigheten), Navratan Katariya (NASSCOM Centre of Excellence IoT & AI), Nicklas Friberg (Lindab), Tilda Sander (Mavenoid), Linnéa Nedar (Uppsala kommun), Jonas Thyni (Tvinn), Örjan Jansson & Johan Söderblom (WWF), Catharina Sandberg (LEAD Business Incubator), Marie Wall (Ministry of Enterprise of Sweden), Magnus Lundin (Scania), and Liselott Johansson (Greater Than).
Takeaways from the Conference
InOne of the key takeaways from the two days, and something to work on for 2022, was the need for more tools to effectively measure environmental impact at different levels. Organizations need to start doing impact measurements and start putting numbers on them.
We also got to listen to great tips to startups from Liselott Johansson, founder of Greater Than, a company that has made the journey from startup to scaleup:

Act as if you have already achieved your goal: Have a clear vision/target and act as if you are already on your way
Aim for the best companies to partner with for you: You need to work with the largest leaders to gain the credibility to work with everyone else
Connecting with others can have a huge impact
Have a clear business model: it needs to be as accessible as possible and it will make things easier for your customers
Think big and be a part of big awards; these will give you credibility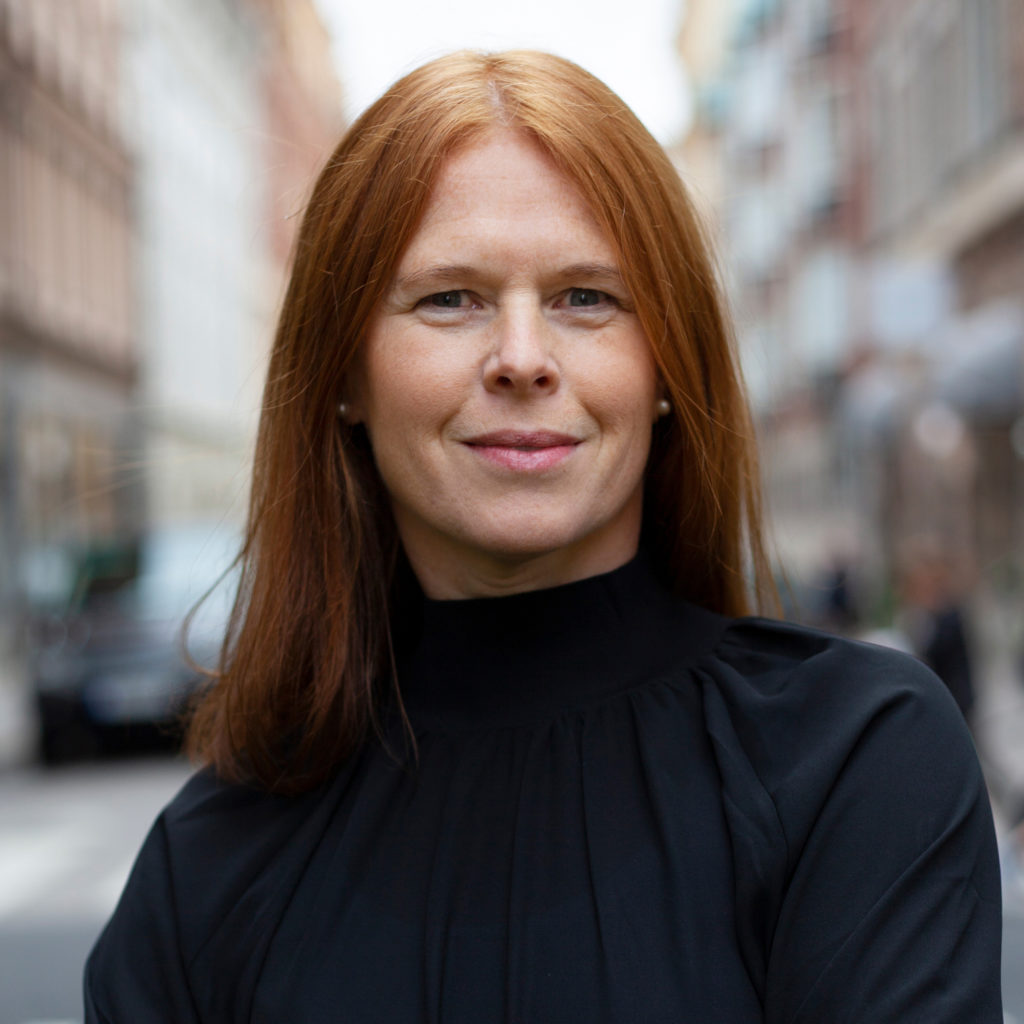 Another takeaway that came up during the days was that Ignite creates a sense of community for those who work within startup collaboration at corporates and public sector organizations. Intrapreneurs within these organizations can be lonely, but these types of conferences provide a place to find a network and the strength to continue on your mission.  
The Collaboration Heroes of 2021
The annual Ignite Awards ceremony also took place during the event. The Ignite Awards celebrated the success stories of 2021 and recognized startups, corporates and public sector organizations for their collaborative and innovative work.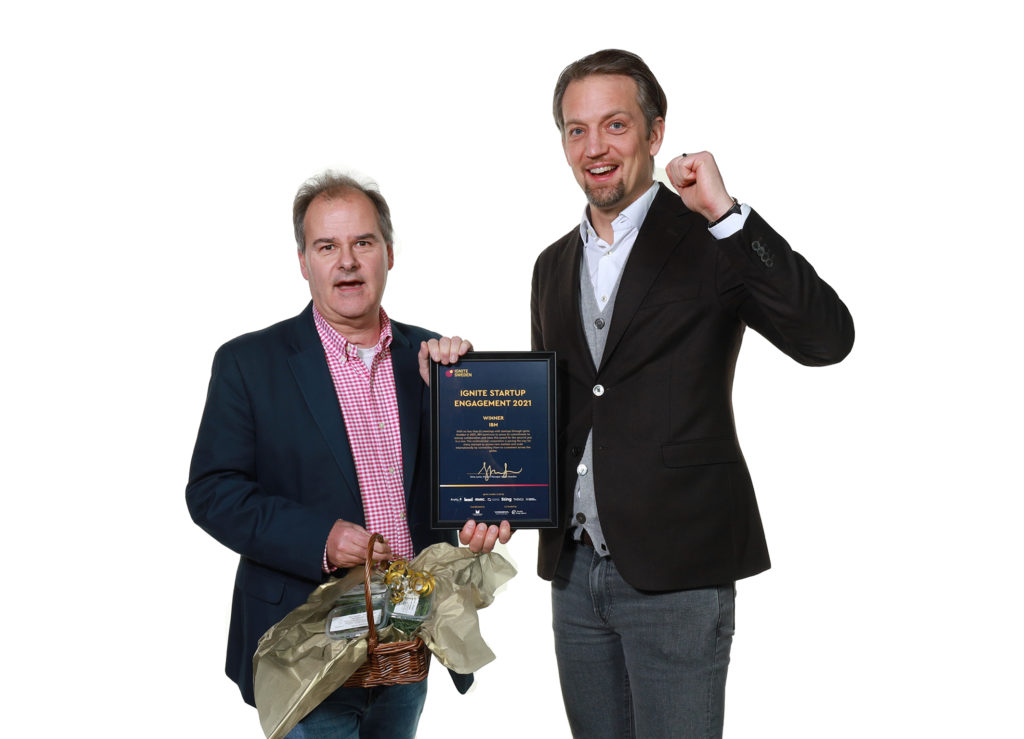 These are the winners of the Ignite Awards 2021:
Ignite Startup Engagement (Private Sector): IBM
Ignite Startup Engagement (Public Sector): Digitaliseringsinitiativet, Sveriges Allmännytta
Ignite B2B Engagement: Viking Analytics
Ignite International Engagement: IHI Corporation
Ignite Global Collaborator: L'Oréal
Ignite Master of B2B Collaboration (Private Sector): Parlametric
Ignite Master of B2B Collaboration (Private Sector): Thermaiscan
Ignite Master of Startups (Private Sector): Alfa Laval
Ignite Master of Startups (Public Sector): Rinkeby-Kista stadsdelsförvaltning, Stockholm stad
Ignite Rapid Rollout: Lindab & Mavenoid
Ignite Startup Hack (Public Sector): Uppsala Municipality & Parlametric
Ignite Startup Hack (Private Sector): Boliden & Cellfion
Ignite Sustainability Heroes: Uppsala Municipality & Tvinn
Sasan Shaba, Director of International Cooperation at Ignite Sweden/SISP, shares his takeaways from the matchmaking that brought together 5 Indian corporations with 24 Swedish tech startups.
The first edition of Sweden-India Startup Matchday 2021 took place on 12th October 2021 between 5 Indian giant corporates, 24 Swedish tech startups and in a total of 37 matchmaking meetings during 4 hours. The Sweden-India Startup Matchday was organized by Ignite Sweden together with NASSCOM Center of Excellence, Business Sweden, the Confederation of Indian Industry (CII), the Embassy of Sweden in New Delhi, the Swedish Institute, Invest India and the Swedish-India Business Council. It was funded by Vinnova – Sweden's Innovation Agency as part of the Sweden-India Innovation Initiative and the International Innovation Initiative, a platform to strengthen Sweden's strategic promotion of innovation in each of these countries.
Collaboration is Key to Successfully Achieving Goals and Missions
In this Matchday we have seen some of the best partners joining the initiative bringing knowledge, experience and drive. When it comes to corporates and startups, we have seen an immense curiosity from both side and an interest of exploring opportunities. It is not easy for a startup to get the right connection at the right corporate, key people that can take a decision of doing commercial pilots. To bring the corporates with the right people to the table makes everything easier for startups, especially when we understand the clear needs and challenges of the corporates with a clear process of matching them together. For the corporates it is always of priority to find the right technologies, innovations and solutions that can solve future challenges that they are facing.
We at Ignite Sweden believe that collaboration is key for getting things done. When people gather around one challenge and joining forces, you get the force and power for achieving goals. And it has never been as important as now to even strengthen the collaboration between countries for greater good.
It is inspiring to see the collaboration between Sweden and India. Personally I see so much engagement and commitment between the countries. In this Matchday, we at Ignite Sweden are happy to contribute to strengthen it even more. I see many possibilities in even doing more between our both countries. India is indeed an exciting country with so many possibilities, a frontrunner with a complexity of finding the right connections in. This is where all partners come in. Sweden with its deeptech startups and innovation ecosystem on top of Global Innovation Index with a frontrunner position of bringing excellent startups to a global arena. In this case, we think it is also vice versa in a perspective of Sweden and India.
Sustainability have been one of our key areas to work with, with the forces and challenges of climate change. We see that collaboration between our countries, where we bring the right solutions and innovations together with corporates that are the ones of creating the possibilities is one area to work on. We are facing one of our biggest challenges ever regarding climate change and we need to both work with reducing C02-emissions, contribute to the transition of a greener and more sustainable society. The sense of urgency is important and getting solutions implemented for a sustainable tomorrow, for future generations is a common goal for us all. That is also why we focused this matchmaking on sustainability and smart cities.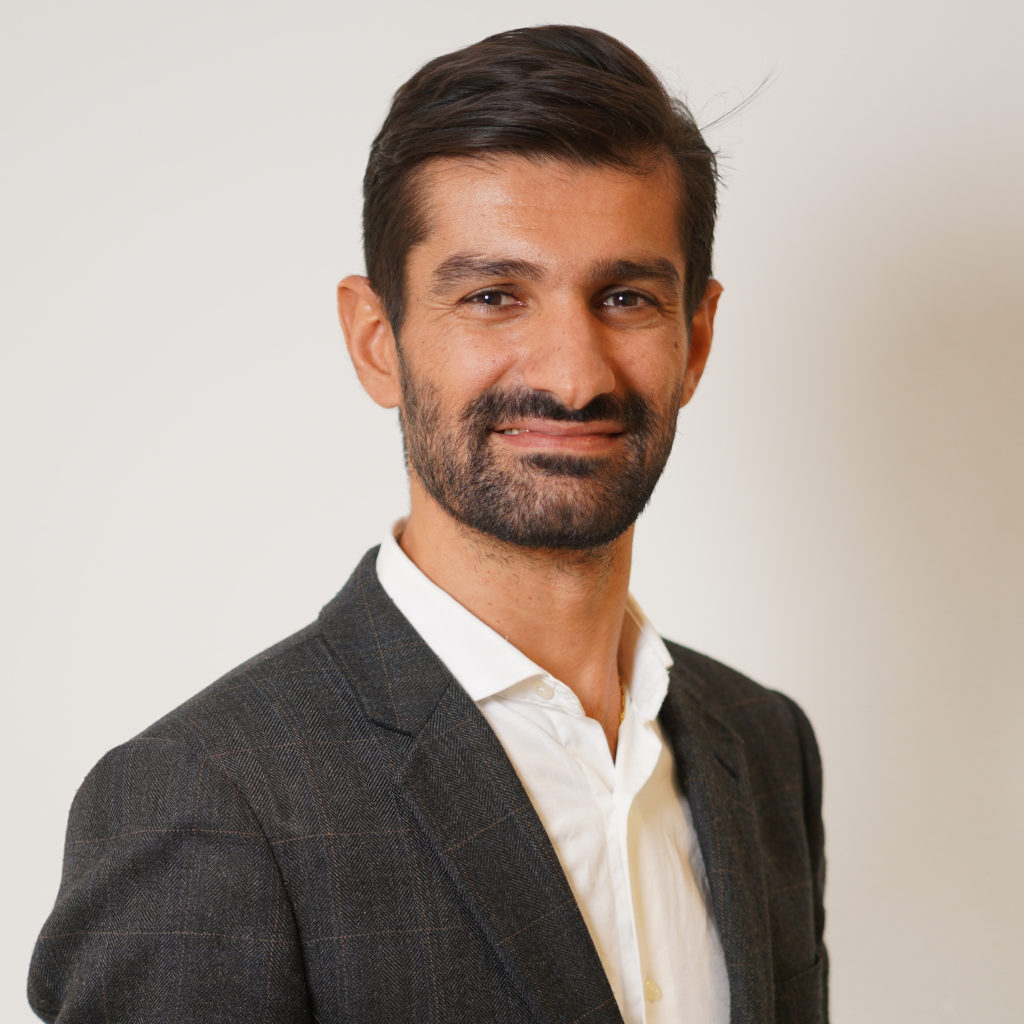 Our Key Takeaways from Sweden-India Startup Matchday Are:
We need to strengthen the collaboration between India and Sweden. We can do more in the long-term in the matter of connecting startups with corporates and public sector.
Collaboration is key in getting things done and achieving goals. We could see that clearly in the matchmaking. Thanks to all partners that contributed to a successful Sweden-India Startup Matchday 2021.
Startups from both countries are on high priority and can solve our future challenges
This can only be made together with corporates, public sector & government together with startups.
We know startup-corporate collaboration is also complicated and it takes time, that is why we all need to contribute from our different missions.
We see interest from both sides, from both corporates from India and Swedish tech startups.
It is always important to understand the different business cultures and the opportunities in both countries.

Blog post written by Sasan Shaba and published by the Office of Science and Innovation in New Delhi.
Ignite Public jobbar för att säkerställa att samarbetet mellan offentlig sektor och startups blir bra för båda parter. Som en del i detta arbete har Ignite Public utvecklat en guide som kan underlätta för ett lyckat samarbete.
Guiden presenteras i två olika versioner; en för beställande verksamhet (ladda ner) och en för startups (kommer snart).Den är framtagen tillsammans med kommuner, offentligt ägda bolag och startups. Den har utformats i samband med genomförandet av ett flertal piloter mellan offentlig sektor och startups under 2020-2021.
– Guiden är ett levande dokument och vi tar gärna emot feedback för att den ska vara relevant och användbar framåt, säger Mikaela Färnqvist, Project Manager Ignite Public.
Guiden riktar sig till beställare och leverantörer som vill använda pilotprojekt för att testa innovativa lösningar på olika behov.
– Piloter kan betyda olika saker i olika sammanhang. För oss är piloter en del av ett agilt arbetssätt, där offentlig beställare i flera "små steg" snabbt kan testa nya lösningar på behov. Genom detta arbetssätt kan offentlig beställare få mer förståelse för vilka tekniker och produkter som finns på marknaden, och startups får mer insyn i vad offentlig sektor efterfrågar, förklarar Mikaela.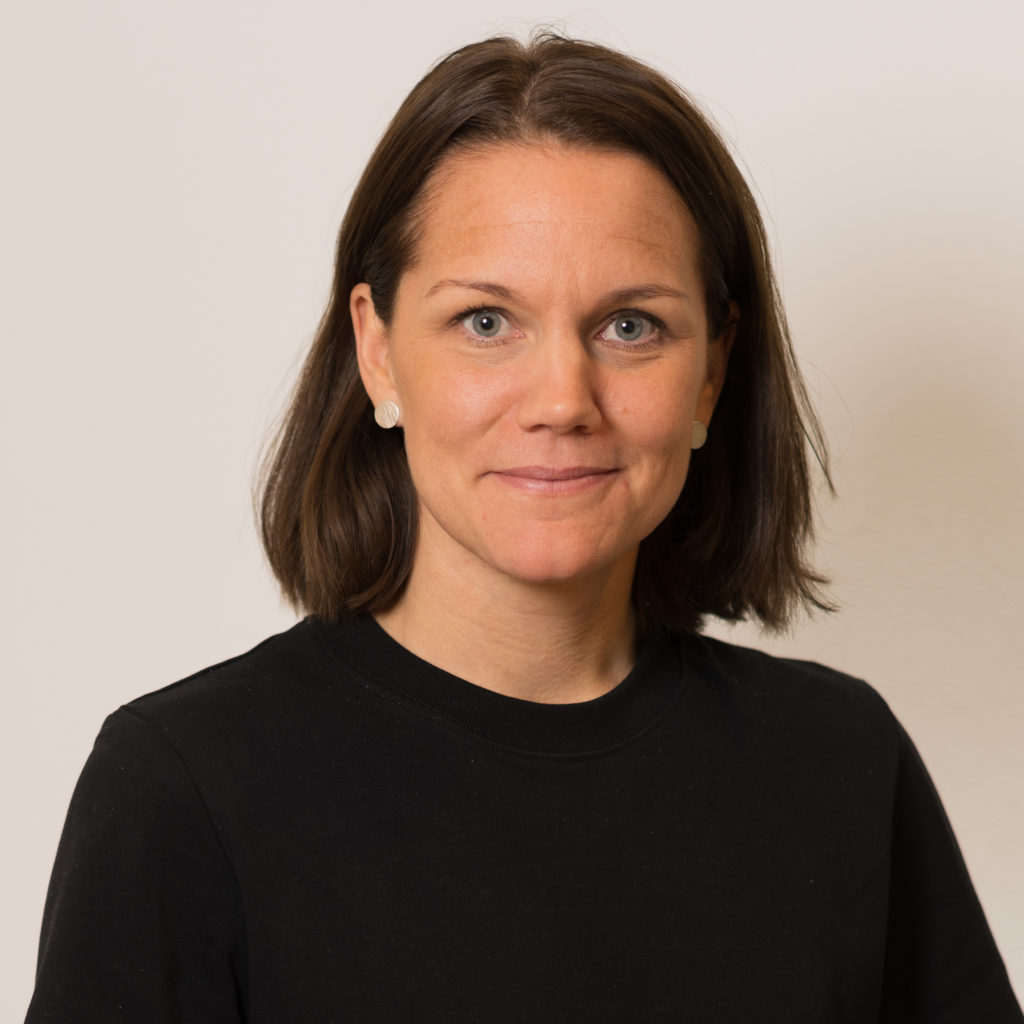 Genom att avgränsa till en pilot minimeras risken. Piloten kan genomföras snabbt och enkelt, utan för stor investering varken från beställare eller från leverantören.
– Det blir ett snabbt sätt att testa innovativa lösningar för att sedan utvärdera och testa igen, avslutar Mikaela.

Exempel på innehåll i guiden som riktar sig till beställande verksamhet
• Piloter som arbetssätt
• Vad är Igniteprocessen?
• Vad är en bra pilot?
• Att tänka på inför en pilot
• Att upphandla en pilot
• Lagar och regler
• Uppskalning
• Exempel på piloter
Ladda ner "Pilot som strategiskt verktyg för innovation här


Stort tack till alla som bidragit till guiden så här långt:

Järfälla kommun
Kalmar kommun
Kista Science City
Linköping kommun
Linköping Science Park
Parlametric AB
Region Dalarna
Rinkeby-Kista stadsdelsförvaltning
Stockholms Hamnar
Sveriges Allmännytta, Digitaliseringsinitiativet
Södertälje kommun
Umeå kommun
Uminova Innovation
Uppsala kommun
Vinnova
Zian AB

Om Ignite Public
Ignite Public är en nationell initiativ som matchar reella och prioriterade behov med handplockade innovativa startups. Målet är att initiera och genomföra små piloter för att testa nya arbetssätt och lösningar. Ignite Public är en del av Ignite Sweden som är ett icke vinstdrivande program delfinansierat av Vinnova och Energimyndigheten.
Klicka här för att läsa mer om Ignite Public
Ignite Sweden is a proud partner of the Climate Smart Cities Challenge, a competition that was launched today by UN-Habitat and Sweden and aims to accelerate the shift to climate neutral cities.
The Climate Smart Cities Challenge invites innovative organisations of different types and sizes to submit their best approaches, solutions and technologies to reduce carbon emissions while providing positive impacts on the quality of life in four cities; Bogota (Colombia), Bristol (United Kingdom), Curitiba (Brazil) and Makindye Ssabagabo (Uganda).
The climate challenges of these four cities range from green and affordable homes to net-zero-carbon neighbourhoods and urban freight management. Up to 20 finalists per city will be invited to form teams to demonstrate how to solve the cities' climate challenges.
"Cities are at the heart of the climate change problem. But cities are also the key to the solution. Cities need to take climate change seriously and significantly reduce their carbon emissions, while improving their resilience and adaptability to climate-related disasters and negative effects. Now is the time for action," says UN-Habitat Executive Director Maimunah Mohd Sharif.

A Unique Chance for Swedish Startups and SME to Make Impact
The Climate Smart Cities Challenge uses an open innovation competition process, where teams of innovators are selected to collaborate with cities and investors to demonstrate climate smart approaches that will inform future investments in the cities.
"A mission-oriented and people-centered innovation challenge process will provide a platform for a whole range of organizations across different sectors to participate, creating a movement to speed up the climate transition," said Olga Kordas, Director of the Swedish strategic innovation programme Viable Cities.
The outcomes of the competition will have a significant impact on the four cities' responses to climate change by significantly strengthening their capacity to engage in diverse partnerships, enabling communities and innovators to play a key and often new role collaborating with government and stakeholders in designing people-driven solutions and reinvent the way that cities innovate.
"Through this competition, Swedish startups and SMEs will have the opportunity to help solve these cities' challenges. This is a great chance to make an impact, not only for the participating cities and the entire world, but also the startups who will run real projects together with them," says Magnus Bergendahl, Head of Climate Smart City for Ignite Sweden.

Ignite Sweden is one of the partners for the Climate Smart Cities Challenge. The initiative's role in the competition process is to facilitate and match the solutions submitted by the teams of innovators with the cities' challenges.

"We are looking forward to matchmaking the contestants with each city's challenges and to form the best possible teams. Take the opportunity to make a difference by applying already today," says Magnus Bergendahl.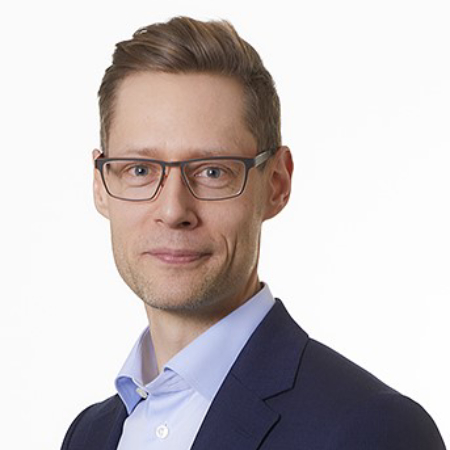 The Four Cities' Challenges
Bogotá (Colombia): Improve freight mobility and reduce congestion-based greenhouse gas emissions

Bristol (United Kingdom): Contribute to a new model for delivering affordable, carbon-neutral homes

Curitiba (Brazil): Advance new models for creating zero-carbon neighborhoods

Makindye Ssabagabo (Uganda): Propose scalable ways to develop zero-carbon, energy-efficient, affordable homes

Applications are Opened until 5 January
The competition was launched on 3 November 2021 at Expo 2020 Dubai. Deadline for submissions is 5 January 2022. Up to 80 finalists will be presented on 20 January 2022. This will be followed by a process to form winning teams that will plan for system demonstration.
More information about the Climate Smart Cities Challenge and how to enter a submission can be found on climatesmart.citieschallenge.org


Watch the Launch of Climate Smart Cities Challenge
Here you can watch the launch event of the competition phase of the Climate Smart Cities Challenge.
Dalarna Science Park joins the national initiative Ignite Sweden to strengthen the path of innovation both regionally and nationally and to create more business opportunities for startups.
"This is a great opportunity for Dalarna. Ignite is a national platform and that enables us, as a key local and regional player, to support our startups in finding potential customers in other parts of the country, while our local large companies and public organizations can find solutions for their many challenges in startups located all over Sweden," says Angelica Ekholm, CEO of Dalarna Science Park.
Ignite Sweden is a non-profit program hosted by SISP, Swedish Incubators & Science Parks, of which Dalarna Science Park is one of its 61 members. Their partnership will be a door-opener for both startups and established companies in the region.
"The commitment I see in Dalarna, not only at Dalarna Science Park but also in their local enterprises and Region Dalarna, is fantastic. As the epicenter of the region's innovation ecosystem, Dalarna Science Park plays an important role and together we are building a platform that aims to strengthen the path of innovation both regionally and nationally. Our partnership will create more business opportunities for Swedish startups. Science Parks are important for Sweden's future development," says Ignite Sweden Program Manager, Stina Lantz.
Dalarna, first region part of Ignite Public
As part of the partnership, Dalarna Science Park will get access to Ignite's proven method for mapping and identifying challenges and needs within public organizations, and match them with innovative Swedish startups.
Dalarna is the first Swedish region to be part of our initiative Ignite Public. Angelica Ekholm thinks it is great to be able to discuss societal challenges together with Region Dalarna.
"One of Dalarna's challenges is its aging population and startups can be part of the solution for the elderly care. The region needs to match its challenges with new business solutions, and we can play an active role in this. We must work together to be stronger in the future."

For Region Dalarna, it has been difficult to define its challenges and needs until now, as the region doesn't count with the collaboration structures for finding new innovative solutions together with startups.

"We would like to find e.g. new innovative services and products for the elderly. We believe this can be solved through Ignite Public, both in terms of specific solutions to our concrete needs but also in learning and building collaboration structures," Katarina Nordin Kajblad, Unit Developer at Dalarnas Hjälpmedelscenter.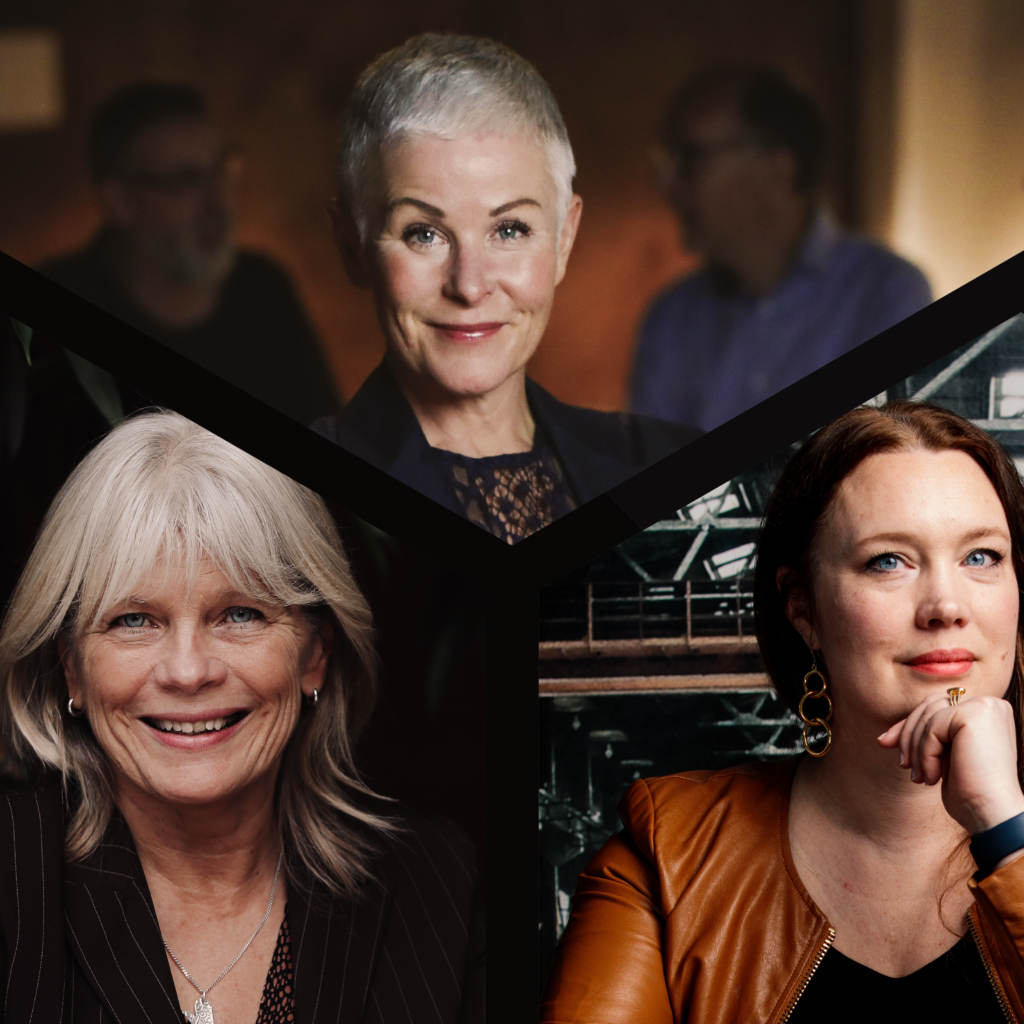 Dalarnas Hjälpmedelscenter was the first unit within the region to participate in the Ignite process. In September, they were matched with no less than 11 startups with possible solutions to their needs. The goal of these matchmaking meetings was to find the right startups to initiate pilot projects on a small scale to test their solutions.
"We have already met entrepreneurs regionally and nationally who understand our needs and challenges. The next step is to be matched with possible services and products," explains Katarina.
Procurement Law Specialist, Amar Al Djaber shares his best tips for startups wanting to increase their sales with public organizations.
During the session "Introduction to the Swedish Public Procurement Act", Procurement Law Specialist, Amar Al Djaber shared his best tips for startups wanting to increase their sales with public organizations: 
Base your pitch on your customer's needs – you should not be perceived as a salesperson
Prioritize your most important customers
Talk to the right person who has the authority to make decisions within the municipality, region or governmental authority
Help the procurer do their job by sending them best practices and sample procurement documents
Write in the way the procurer wants you to write
Don't forget to request confidentiality and competitors' tenders!


Watch the full session (in Swedish)
The two organizations joined forces to take the beauty giant on a four-day virtual tour to meet the key actors within the Swedish innovation ecosystem.
Last year, the L'Oréal's Open Innovation team embarked on a virtual tour organized by Ignite Sweden and RISE Research Institutes of Sweden to discover the key actors within the Swedish innovation ecosystem.
"The Sweden Innovation Week was the first e-learning expedition that we organized with Open Innovation, with the support of RISE and Ignite, to discover the Swedish innovation ecosystem. The purpose was to have an in-depth vision of its ecosystem, how it operates, how we can match with some of L'Oréal's strategies, and who were the relevant actors that we should meet," explains Céline Farcet, Head of Technology Scouting Europe at L'Oréal.
During four days, the team digitally met incubators, selected startups and leading research facilities to connect and explore joint opportunities.

"There are at least two benefits during this tour virtually online. The first one is the opportunity to meet many different locations in the same week, which has never been possible in real life. And secondly exposing these meetings to relevant parties at the customer. Seeing the number of participants from the L'Oréal side, it has been truly rewarding," reflects Peter Alberius, Head of International Business Development at RISE Research Institutes of Sweden.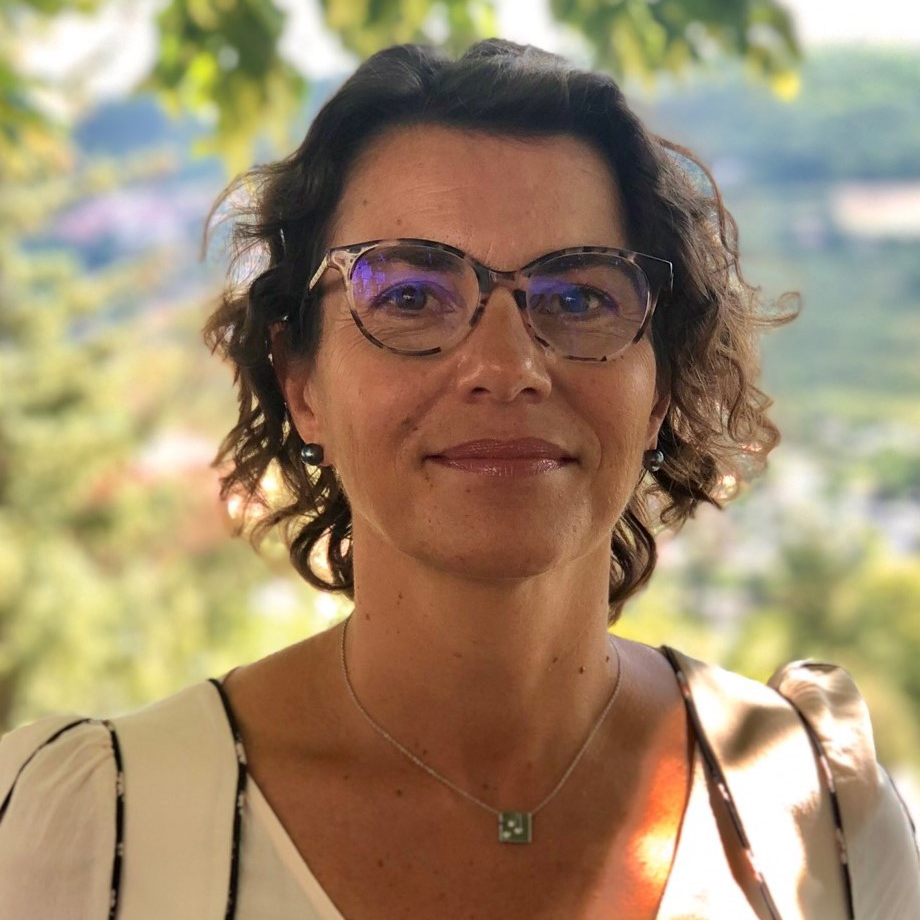 Matchmaking Sessions with 15 Swedish Startups
The team participated in three tailored matchmaking sessions where they met 15 Swedish startups with cutting edge technology within deeptech, cleantech and innovative materials.
"Beauty is moving fast in a tech direction, that is why we are really open to interacting with deeptech startups. We are eager to evaluate what startups can do for us," says Ivan Rodriguez, Global Open Innovation Director at L'Oréal.
Ignite Sweden's Program Manager Stina Lantz thinks that the virtual tour gave Swedish startups the unique opportunity to meet the beauty multinational corporation and was happily surprised by the commitment shown by its Open Innovation team.

"We know by experience that the more people engaged in the first meeting with the startups, the higher probabilities that the two companies start a collaboration after the meeting. For us that was also a huge part of the success of these sessions," says Stina.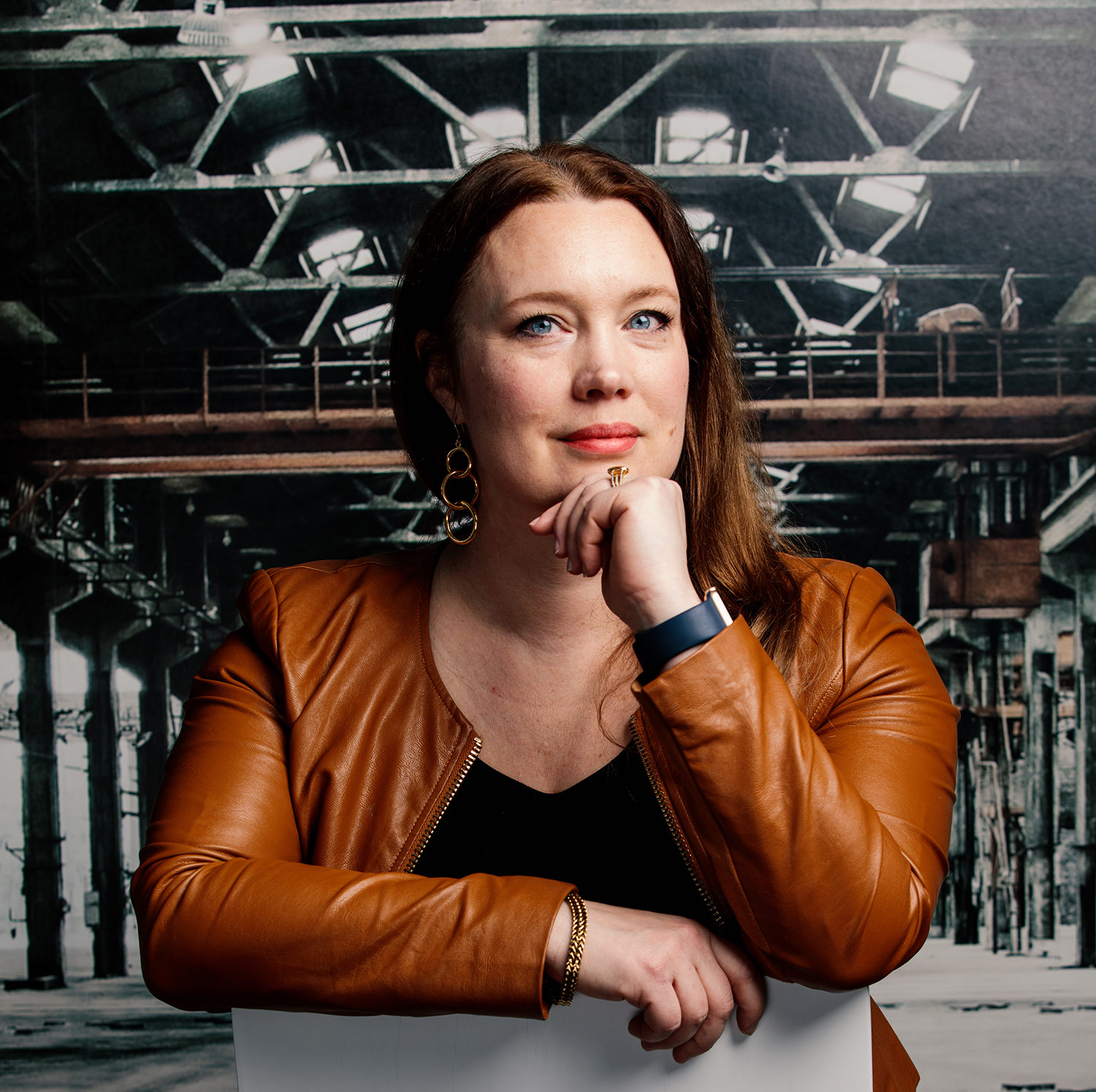 Stina believes that the virtual tour has set a new standard. "This is definitely the new way of working. Even post pandemic, we will absolutely do this over and over again. I think it is a brilliant way for our startups to access this kind of large companies that can actually mean the future for them," she concludes.

Learn how L'Oréal's works with startups at the next Fridays with Ignite
On 22 October you will have the great chance to listen to Céline Farcet is Head of Technology Scouting in the Research Open Innovation Team at the world-leading cosmetics company L'oréal.
During the one-hour session, she will share with you insights from how the Research Open Innovation team works in order to meet and collaborate with deeptech startups.
Click here to register for this free session
Ignite's first event of the fall season matched 55 sustaintech startups with 11 corporates and two public organizations to collaborate for a more sustainable world.
Focused on innovative solutions that tackle the climate crisis, Ignite Sustaintech brought together 55 sustaintech startups, 11 corporates and two public organizations to work towards a more sustainable future. A total of 69 matchmaking meetings took place during the event.
"Startups, corporations and the public sector have an important role to play. Gathering them under the same roof has the chance to inspire, enable and accelerate the transition into a more sustainable future," says Siimon Vaske, Business Development Coach Energy & Clean Tech at KTH Innovation.
KTH Innovation was an organizer of the digital matchmaking together with Ignite Sweden, Sting and Things. The event was part of the Sustainable Energy Action, an initiative funded by the Swedish Energy Agency that aims to boost the commercialization of energy and climate-related innovations nationally.

"To help startups get access to market is key to increasing the speed of commercialization of sustaintech innovations that can play a significant role in fighting climate change," says Karin Ruiz, Business Coach for sustaintech and deeptech startups at Sting.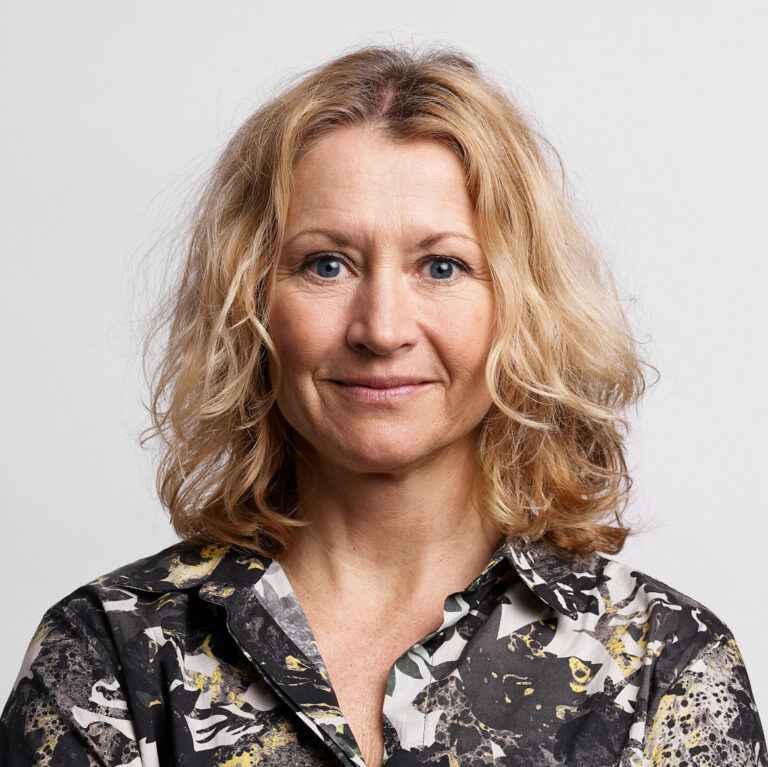 Disruptive Technologies for Climate Action
New disruptive solutions are required in order to take action against climate change and make a real impact.
"You need to do things you haven't done before. Startups are exceptionally good at solving problems in new ways. With the resources and experience from corporations, the impact becomes even greater," explains Johannes Henriksson, co-founder of Chalmers Venture's startup Compular. The company develops analysis tools based on machine learning and statistical physics that enable more sustainable batteries.
For Pia Wall, Innovation Business Partner at the energy company E.ON, working together with startups is all about mixing the best of both worlds.

"At E.ON we have a comprehensive experience of innovation and the muscles to really make a difference. The startup companies have the innovative ideas and the drive to find new paths to create value. Together, we can create an even bigger value for the society, the customers and the businesses."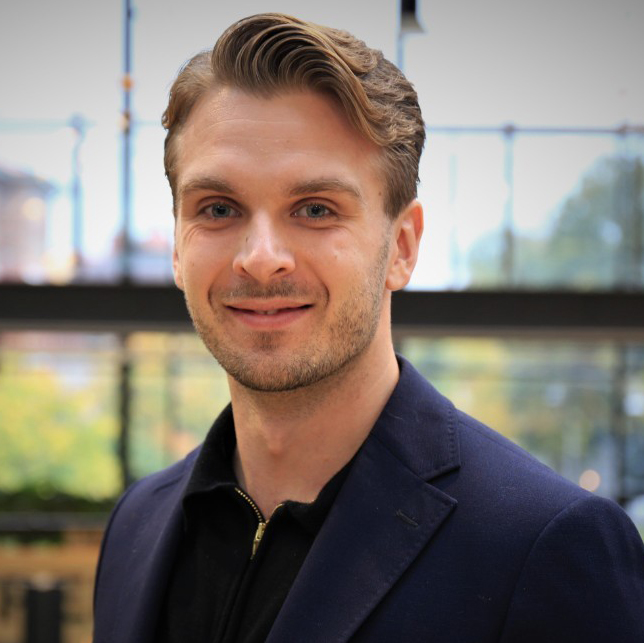 Events like Ignite Sustaintech allow corporates to engage with startups and their groundbreaking technology that helps reduce the climate impact.
"Sustainability is one of the most important issues of our time. Our customers increasingly require that our commitment to sustainability is in line with their own goals and that we  positively contribute to the achievement of these sustainable goals. Finding solutions that can reduce both Coor's and our customers' climate footprint is therefore of the highest priority," explains Mattias Wahlgren, Group Innovation Manager at the facility management company Coor. His company was matched with four startups at the event.
Mattias thinks that the challenge is to find solutions that are "truly sustainable." "Ignite Sustaintech was an excellent platform for that. To achieve the UN's Sustainable Development Goals, we must address the problems that are still unresolved, that's why we engage in these types of events."
Stronger Together
Nicklas Friberg, Head of Lindab Innovation Hub, believes that great things come from working together. "Identifying new ideas, different methods and benchmark with others are important to both avoid inventing things that already are available, but also gets us quicker access to new technologies, methods and markets."
Lindab Ventilation met five startups at Ignite Sustaintech. "We are still following up and evaluating the startups but it looks promising."
Pia Wall from E.ON believes that these matchmaking events are a great opportunity to get a quick feeling of the startup companies and possible collaboration areas.

"The meetings at Ignite Sustaintech were inspiring. There were some very good matches with a number of startups. There were also other meetings where the collaboration possibilities were not that obvious, but that was valuable as well. We at E.ON need to stretch our minds and sometimes we find unexpected opportunities."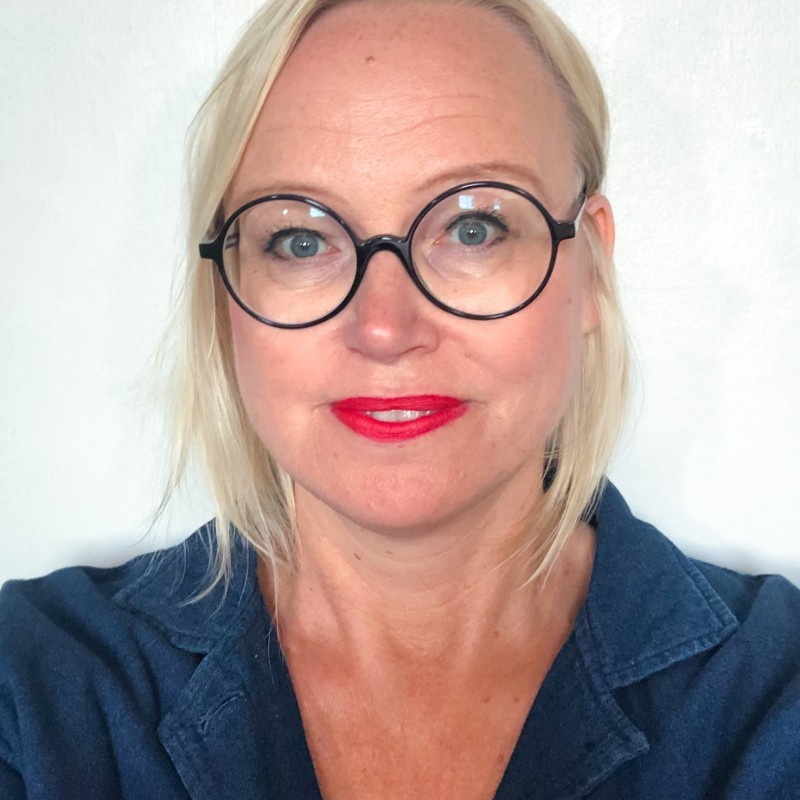 Alfa Laval, Boliden, IBM, IHI Corporation, Ingka, L'Oréal, SAAB, Toyota Material Handling Europe, Järfälla Municipality and Region Dalarna also took part of the event.
Towards Potential Partnerships
According to Johannes from Compular, matchmaking events like Ignite Sustaintech enable startups to test their business model hypothesis in a real setting, which is key to startup success.
"We get insights into how big corporations work, what struggles they have and if we can help solve their problems with our technology. It is a very time-efficient way for us to find suitable prospects," he adds.
He met two corporations during his third participation at an Ignite matchmaking event. His startup is currently in discussion to enter pilot projects with some of the companies they have met previously through Ignite.

Another of the 55 participating startups was Cellfion, a spin-off company of RISE, KTH and LiU that is currently part of the incubator LEAD. The startup develops bio-based ion-selective membranes for electrochemical energy conversion and storage devices.
Cellfion chose to apply for this event as their business is built around bringing sustainable materials to the sustainable energy sector. "We wanted to meet organizations that think just like us," says co-founder and CEO Liam Hardey.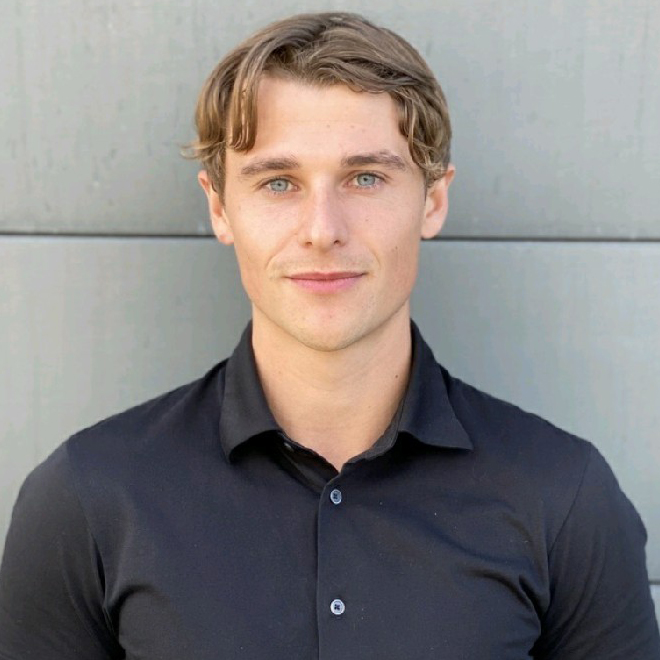 "We had a fantastic experience at the matchmaking event. We had very positive meetings with two well-known companies. We had the opportunity to present our company and more importantly hear more about the other organization. We have continued discussions with these companies and we are learning more from them every day," concludes Liam.
The second edition of the digital matchmaking held in May saw the participation of 55 Swedish startups, 1 multinational and 9 Brazilian companies, including Ambev, ArcelorMittal, BRF, LelloLab, Natura, Oxiteno, Prevent Senior, Sabesp, Suzano and WEG.
The Sweden Brazil Startup Matchday is a joint initiative by Ignite Sweden and the Brazilian association CISB (Swedish-Brazilian Research and Innovation Centre), in which Swedish startups are presented to large corporates in Brazil to offer innovative solutions to the industry's most diverse challenges.

In May 2021, the second edition of the digital matchmaking event saw the participation of 55 Swedish startups, 1 multinational and 9 Brazilian companies, including Ambev, ArcelorMittal, BRF, LelloLab, Natura, Oxiteno, Prevent Senior, Sabesp, Suzano and WEG. 85 matchmaking meetings took place digitally during the event.

Creating bridges for new collaborations
Our Brazilian counterpart CISB role in the process was to invite large corporates from the South American giant to participate, while Ignite Sweden facilitated the connection with the Swedish startups, scouting the right startups for the corporate challenges and preparing them so they could present their technologies with clarity and quality. This unique cooperation contributed to creating bridges for the emergence of new partnerships and collaborations.
"Our goal has always been to create long-term value for startups and corporates with our international partners. We definitely reached this milestone with this event. There were many fruitful meetings, a few collaborations have already been initiated and we look forward to hearing about even more collaborative pilot projects in the future," says Sasan Shaba, Director of International Cooperation at Ignite Sweden.
"CISB was fundamental in the process of bringing us and the entrepreneurs closer, taking care of BRF's preparation, prioritizing the solutions that would be sought in Sweden," comments Giovanna Rovella, Open Innovation and New Business specialist at BRF.
Silvio Renato Siqueira, Specialist Engineer at Sabesp, pointed out the continuity after the event as something of immense importance.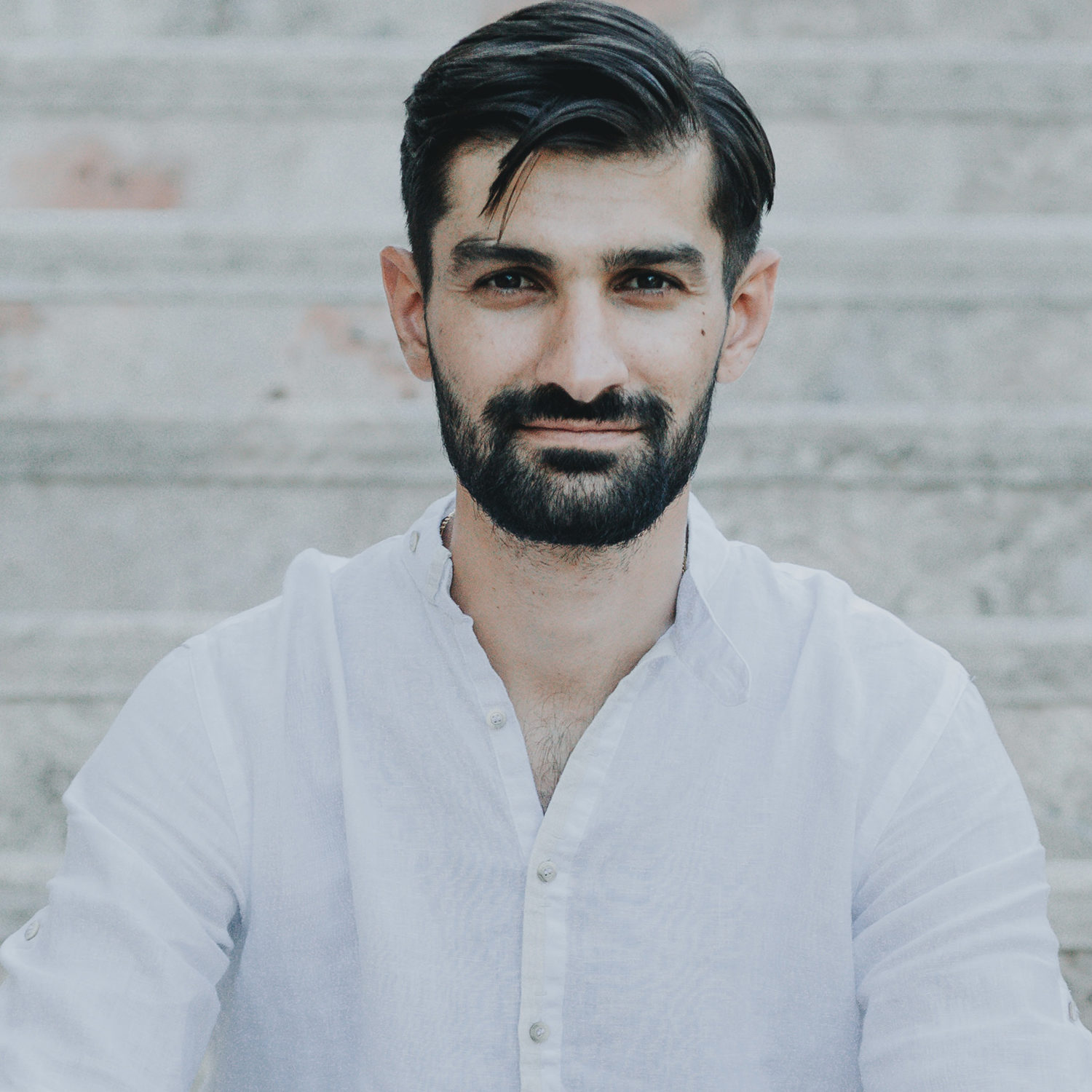 "CISB's performance was decisive for the event's success, paving the way, stimulating contacts and providing the support and the necessary elements for a light and productive interaction between the various actors who made up the event from the start, also catalyzing the continuation of post-matchday interactions to achieve common goals," says Silvio.

Interests aligned
Given the objective of facilitating the startup-corporate connection and the emergence of new projects and businesses, it was necessary that the needs and the offers were aligned. For this, a series of needs assessment workshops were conducted with the large companies to identify their challenges to be supplied by the startups' innovative solutions.
"The needs assessment was done very intelligently and diligently, which facilitated the process as well," explains Fabrício Machado, Director of Radiology at Prevent Senior.
This means that, not only in this case but for all participants, the technologies presented already have a degree of maturity that allows for a quick implementation, if the business moves forward.
"In fact, we were able to find different promising technologies that can be applied to solve challenges at numerous parts of BRF's value chain," says Giovanna Rovella.
Sabesp also considers the meeting beneficial. "This proximity can be very fertile for both, generating opportunities to improve knowledge about the Brazilian reality, optimizing the prospect of suitable innovative solutions among the available technologies," comments Silvio Siqueira.

New market opportunities for startups
The connections made during the matchday enable the positioning of startups as international suppliers for the participating corporates and their expansion into the Brazilian market.
For the Swedish startups, participation in international matchmaking sessions like this one is of foremost importance, due to the complexity of the organization and the challenge of breaking territorial and market barriers.
"This matchmaking helped us to match with an interested party. It made it much easier and faster to initiate a conversation, where we knew both wanted to find a meaningful partnership," explains Arby Leonian, COO and co-founder of Thermaiscan, one of 55 participating Swedish startups.
The mission of his startup is to solve the problem surrounding the late detection of breast cancer, using artificial intelligence in the analysis of images from thermal cameras.
"We want to be active in Brazil as soon as possible and then continue to other Central and South American countries. This is a must, our passion to save lives is for all women globally," says Arby.
"Maybe [the soft landing can happen in Brazil]! It depends on the development in the market. This is our first contact," says Ludvig Emgård, founder of Spotscale. The startup focuses on transforming the real estate industry by providing high resolution three dimensional imaging of their buildings.
"When we received the positive feedback from the startups and the large corporates, we were sure that we are on the right path, offering a structured approach process through a partnership with Ignite Sweden. This enables a strong connection between startups and companies from both countries, which also enriches the existing ecosystem," concludes Alessandra Holmo, Managing Director of CISB.
With 114 meetings between 21 corporates and 78 AI startups from France, Germany and Sweden, the European AI Startup Matchday highlighted the importance of coming together to strengthen innovation within AI in Europe.
Focused on increasing international collaboration within AI, the European AI Matchday and following Roundtable Discussion were co-organized with AI Sweden, appliedAI by UnternehmerTUM (Germany), Hub France IA, in cooperation with the Swedish Embassies in Berlin and Paris, the German-Swedish Chamber of Commerce and NVIDIA Inception Program. The event was funded by Vinnova- Sweden's Innovation Agency, who saw it as a great way to increase international cooperation and promote Swedish innovative talent abroad.
"Ignite´s matchmaking tool is a powerful and efficient method to enhance innovation collaboration on an international level. The great interest and mutual need to connect relevant startups and corporates in the three countries is very clear to us due to the successful outcome of the AI Startup Matchday ," says Country Managers for France and Germany at Vinnova, Emma Bäcke and Bianca Dochtorowicz.
AI's Role in a Creating a More Competitive Europe
As technology accelerates and challenges become increasingly global, the potential collaborations that result from this matchmaking event can play a key role in addressing global issues such as climate change.
"We need to find new solutions to address these exciting challenges and implement them in a whole new way. AI is already impacting us and plays a central role both now and in the future for startups, corporates and society. This is one of the main reasons we initiated this day together with our partners in Germany, France and Sweden, to accelerate corporate – startup collaboration for a brighter future," says Ignite Director International Cooperation, Sasan Shaba.
Julien Audouze, Head of Partnerships at Hub France IA adds that "AI is transforming all sectors of the economy, and mastering AI solutions is key to ensuring Europe's economic competitiveness. To implement this virtuous circle, the first step is to make startups with AI capacities more visible and understandable."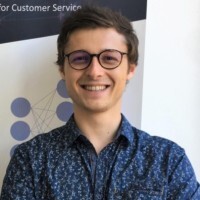 "There are so many great AI startups in Europe that we don't know about, so following the spirit of Europe, I am convinced that our advantage lies in collaboration around AI," says Andreas Liebl, CEO, at UnternehmerTUM.
Promoting AI Startups Throughout Europe
All of the participating startups also featured on the European AI Startup Landscape which is a great operational tool for companies seeking AI solutions, enabling them to search through a wide range of solutions available on the market, and find the ones that fit best.
"The matchday gave 22 selected French startups the opportunity to meet 21 global corporates in a single day making it a must-be place to engage win-win collaborations," says Julien.
One such French startup is Beemetrix who is creating a more connected world with AIoT solutions. They believe that Ignite's approach is the most effective way to build a real bridge between startups and corporates.
"The matchday was a great opportunity for us to pitch our solutions in front of highly skilled and domain expert teams. We also appreciated that corporates increasingly involve their innovation teams which could be a real booster to accelerate the establishment of concrete collaborations with startups. The results are beyond our expectations as we were able to meet and connect with three large corporates for possible future collaborations," says Lyamine Hedjazi, CEO at Beemetrix.
The inclusion of international actors is also a large plus according to Andreas Liebl, CEO, at UnternehmerTUM who says that "for startups to have partners outside their own country is a significant achievement and value creator. It shows VCs that international expansion has started."
Sales and Marketing Director, Virginia Turner Taborda from one of the 21 participating German startups, Peregrine Technologies, which aims to make the mobility sector safer using AI powered video analytics, agrees saying that their meetings were incredibly valuable.

"Most startups start local, but want to be global! Understanding the international requirements or potential roadblocks early on in the process of product and market development gives us insight that can be difficult to gain as a startup. A corporate partner can provide valuable insight based on their experience and help point startups in the right direction," says Virginia.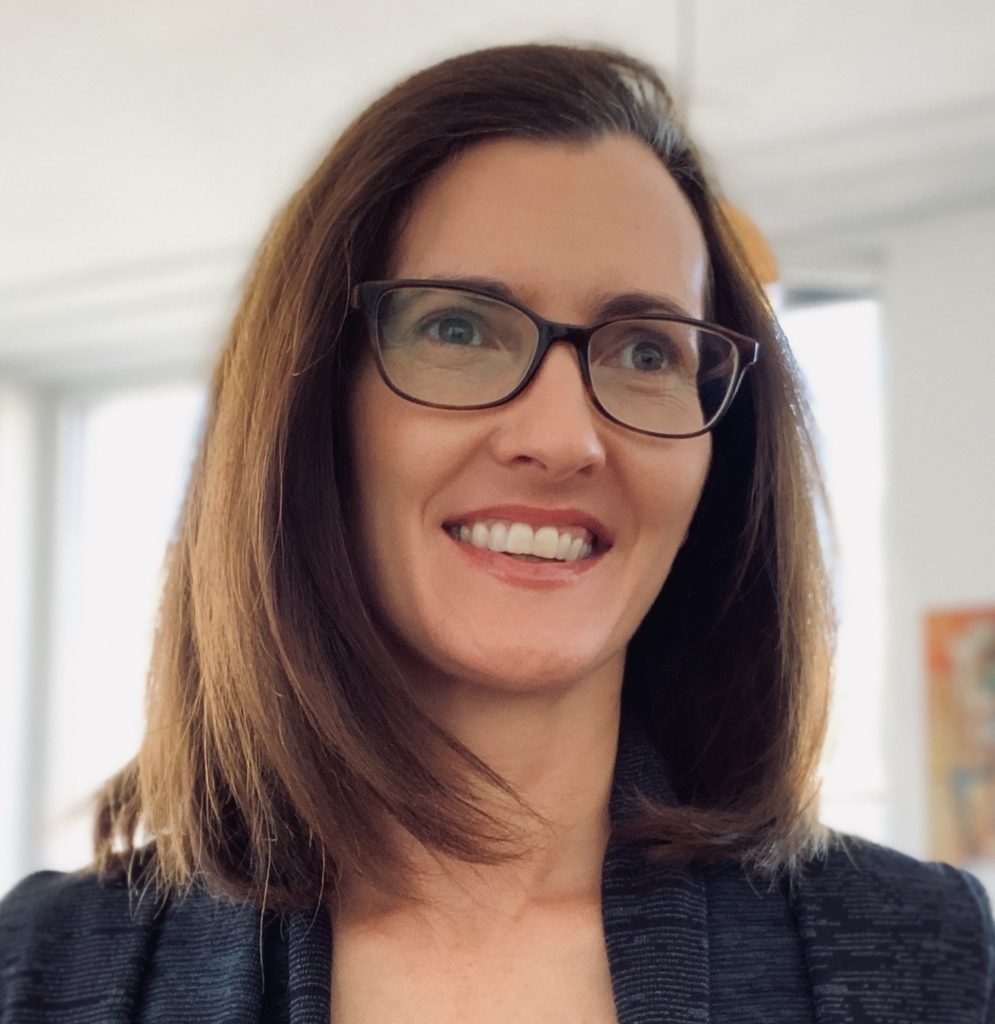 The participating corporates for the matchmaking session were AstraZeneca, Boliden, Bosch DE, Brainlab, CEVT, Festo, Giesecke+Devrient, Hilti, Hochland, HPE, IBM, Infineon Technologies, Länsförsäkringar, Novartis France, Novartis Switzerland, Novartis Sweden, Orange, SAAB, Vattenfall Sales Nederland, Volvo Cars and, Warema.
Knowledge Sharing to Promote Innovation and Collaboration
Following the Matchmaking, corporates also met to share best practice knowledge in a round table discussion.
"Successful collaboration between big corporations and AI startups is key for accelerating the use of AI. It is a fantastic step forward to have top executives from 14 global corporations discussing how to make the most of innovating together on a European level and create mutual value for both corporations and startups!" says Agneta Jacobson, Head of Strategic Partnerships at AI Sweden.
Representatives from AstraZeneca, Boliden, Brainlab, CEVT (China Euro Vehicle Technology AB), Giesecke+Devrient, Hewlett Packard Enterprise, IBM, Infineon Technologies, Länsförsäkringar, Novartis, Orange, Saab, Vattenfall and Volvo Cars participated in this Roundtable Discussion.