On September 13-14, Elijah Aldana and Arwin Zendehrokh represented Ignite at TechBBQ in Copenhagen for a jam packed two day program full of networking, pitches and fruitful discussions.
Ignite Sweden was a Community Partner for the event, which saw a wide variety of Nordic actors from Denmark, Iceland, the Faroe Islands and Sweden coming together to discuss similarities, differences and opportunities to promote the region's growth.
There were also several other international ecosystems attending from Europe and beyond including the EDB Singapore, Startup Hokkiado, Montreal International, allowing for even more important conversations between these innovation actors.
Ignite was inspired by the event, with Elijah saying "The Hygge was real! As a first time attendee it felt like I was already a welcome member of the community, with a super friendly energy making it easy to strike up conversations. The unexpected networking was so easy because everyone felt like they were on the same page and the life science startups in Novo Nordisk especially were mind boggling!" says Elijah.
Arwin adds that "TechBBQ showed us a vibrant ecosystem with lots of opportunities and actors that work for progress and innovation. For me it was interesting to see a tight-knit life science scene backed by industry, science parks and universities that produces relevant and scalable solutions."
A special thanks to Dominika Wilinska for inviting Ignite to join as a Community Partner.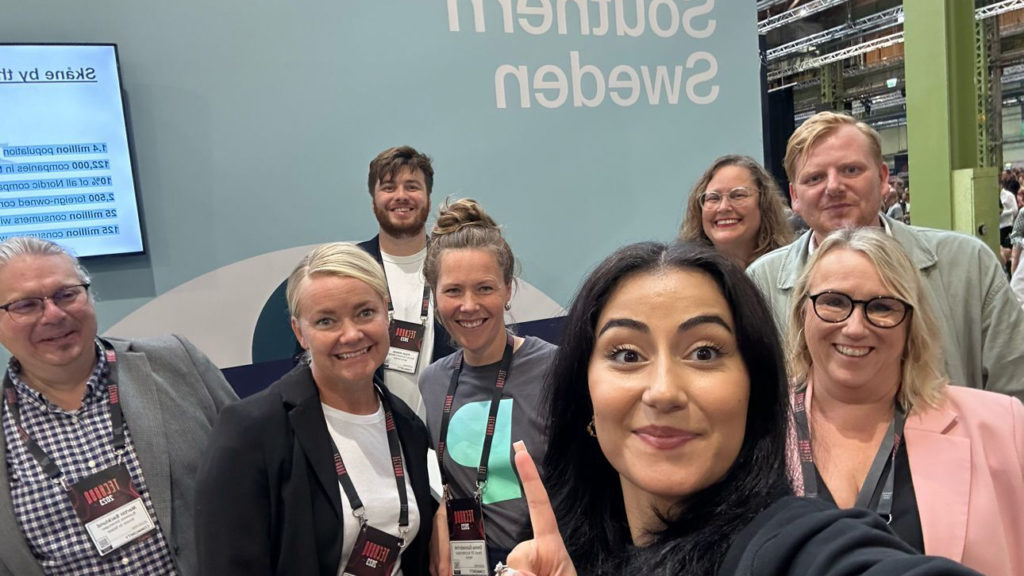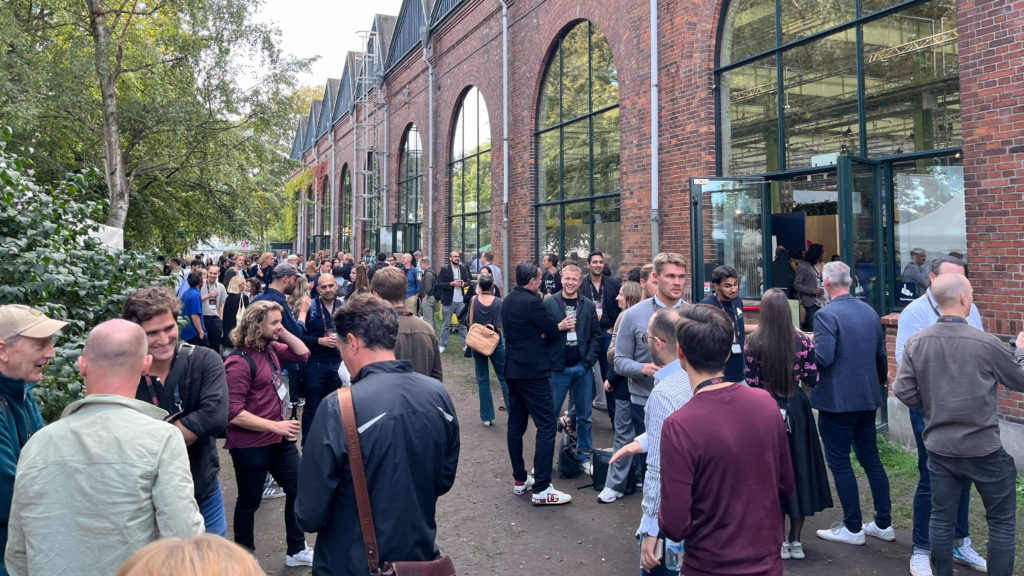 Our biggest matchmaking of the year, Sweden Innovation Days has led to a fantastic 126 concrete follow up meetings since the event took place in March.
The three-day digital event saw corporates and startups from 10 participating countries connect to explore potential innovative solutions for their specific challenges.
This time 58 corporates and public sector organizations from Sweden, Brazil, France, Germany, USA, Canada, India, South Korea, Japan and Israel met with 214 startups and scaleups in 349 meetings across all three days.
Filip Tideman, Ignite's Vice Project Leader for the Matchmaking at Sweden Innovation Days, said "bringing together innovative startups with multinational corporates in a time marked by numerous societal and environmental challenges is vital to foster and accelerate groundbreaking innovation."
There have already been 126 follow up meetings, as well as seven LOIs signed and three POCs recorded since the event in March. According to Filip this highlights the willingness of the participants to join forces and address the challenges of today.
"We have already seen an impressive 45% of the initial meetings evolve into deeper dialogues. This early progress serves as a promising sign, foreshadowing the transformative potential that lies within these collaborative endeavors," says Filip.
Though pilot projects usually take at least 6-12 months to plan and commit to, early emergence of a handful of projects highlights the early success of the matchmaking.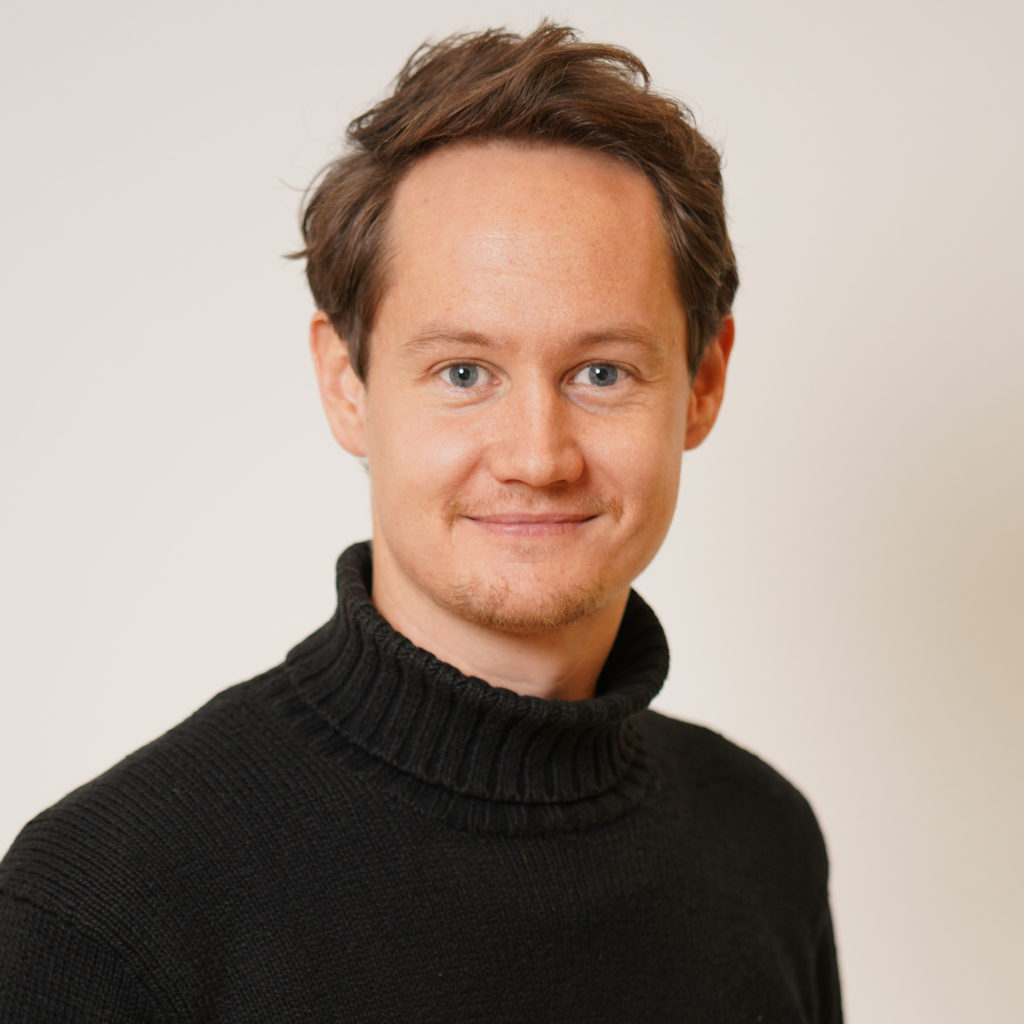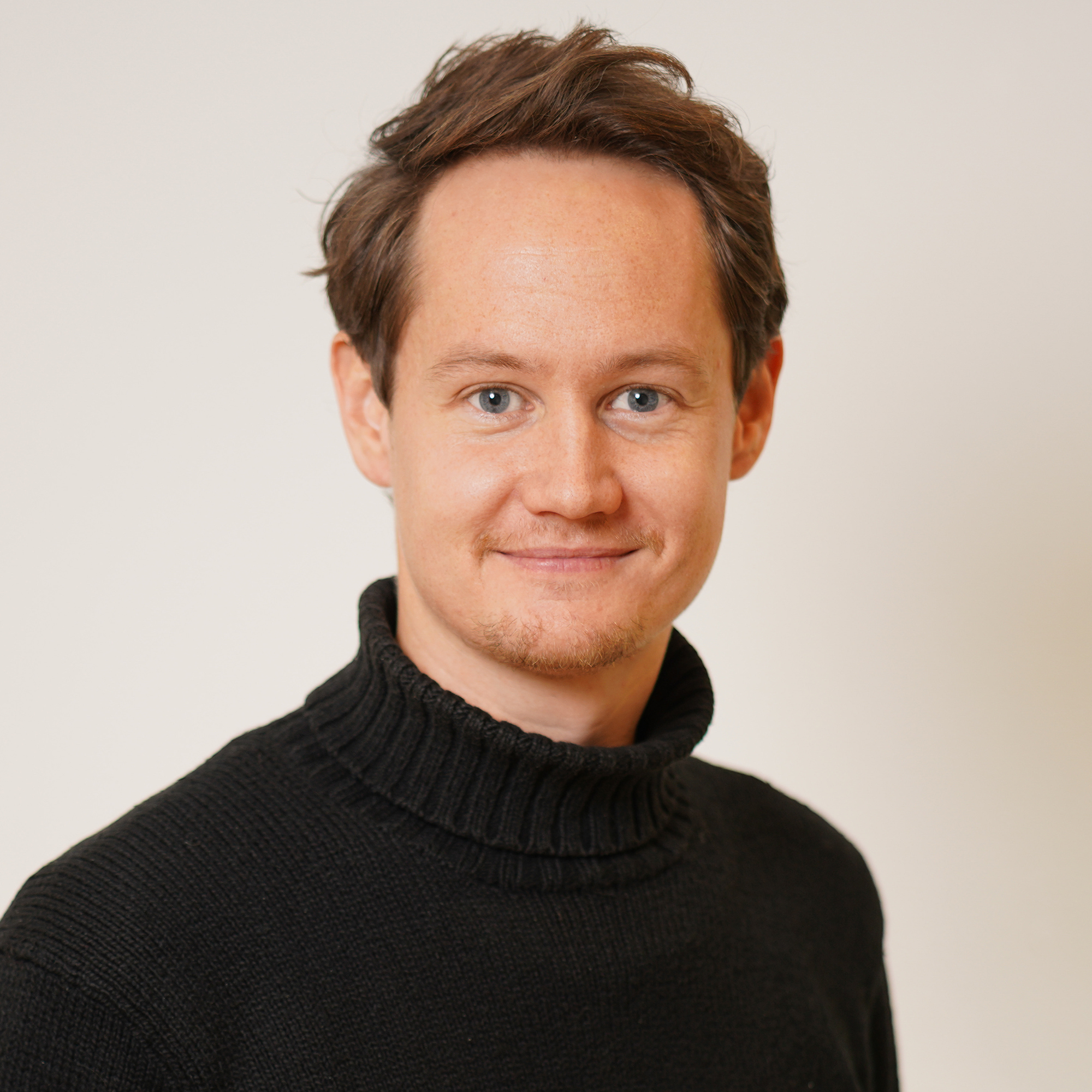 Insights into global startup potential
The matchmaking at Sweden Innovation Days allowed corporate participants to meet not only Swedish startups but others from any of the ten countries, expanding their awareness of the solutions available globally.
For Ola Noren, Manager Metallurgy Products at ABB, Sweden Innovation Days provided fantastic insight into what startups exist within their field of interest.
"Finding the right companies is challenging and using the Ignite network was a good way to get a shortlist of potential partners and to identify new technologies. I see working with startups as a potential way of expanding into new technologies or supporting us in digitizing our offerings," he says.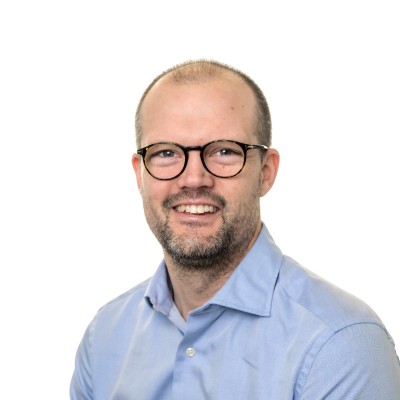 Indian building materials and construction solutions company, Infra.Market's Senior General Manager – Strategy, Mohit Khemka also shared that Sweden Innovation Days helped them gain a wider perspective on what's happening at a global level. "It has helped us in facilitating innovative, young companies from Sweden and other places get access to the large and rapidly growing Indian market," he adds.

Why startups?
For international companies looking to be on the cutting edge of their industries, working with startups is an obvious choice. The matchmaking at Sweden Innovation Days allowed corporates to meet innovative startups from the ten countries most suited to their specific needs.
This was the case for Kraft Heinz, who saw the matchmaking as a fantastic opportunity to broaden their perspective. "We aim to be leaders in the future of food, and to do this, we need the disruptive ideas that startups can provide," says Maxine Roman, Innovation Collaborations & Partnerships at Kraft Heinz.
She adds that Sweden was an obvious choice as "they have invested significantly into their startups, allowing them to flourish, and it's an incredible opportunity to engage with these external experts and foster disruptive innovation."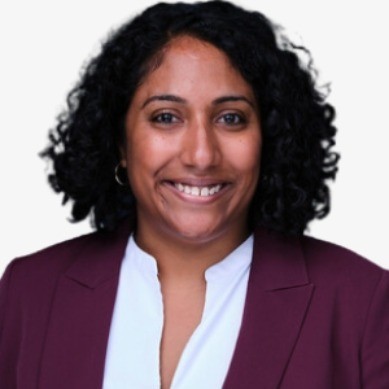 More than one type of success
Sweden Innovation Days provided a unique platform for corporates and startups to connect, with Infra.Market's Mohit Khemka sharing that the meetings exceeded their expectations. "We have been in touch with a few start-ups post SID event, and are discussing potential areas of collaboration to create a win-win partnership."
Through the Ignite process, corporates met with startups that they may not have otherwise thought to meet.
"The quality of the startups we met was very high. It was also positive to meet startups that stretched our objectives and could meet our needs in unexpected ways," says John Topinka, R&D strategy Lead, NexT Generation Ingredient Technology Group at Kraft Heinz.
Many of these meetings led to ongoing discussions for the participating companies but this is not the only sign of success.
"It's important to add that pilot projects are not the only indicator of success and we are building an ecosystem. We want to establish this internally so we can connect with innovative startups when the time is right," says Maxine.
The solution, consisting of a station-based bike parking with integrated bike-sharing system, was developed by three startups in the Sweden Green Mobility Program.
In recent months, the Sweden Green Mobility Program has undertaken an initiative to address a climate challenge within the municipality of Borlänge. The municipality has identified Borlänge as a city with excellent accessibility for residents to commute to work using public transport or bicycles. Despite this accessibility, a significant number of individuals continue to opt for cars as their primary mode of transportation.
To address this challenge, the Sweden Green Mobility Program brought together 20 startups and SMEs with diverse skill sets and backgrounds, along with established companies such as IKEA and SSAB, and public sector organizations to jointly find innovative solutions that will help reduce the climate impact of commuting.
After an intensive eight-week period of collaborative teamwork and expert coaching, four startup teams presented their proposals to Borlänge during a Demo Day. After careful evaluation and consideration, the municipality selected the team "Urban Bike Flow", composed of CommuteSaver, One4Tech and Pedalink, for a pilot project valued at 200,000 SEK to implement their innovative solution within the municipality.

Innovative Solution with Scalability Potential
The selected team developed a secure, station-based bike parking with an integrated bike pool. Through easily accessible bikes and smart measurement instruments, their solution aims to reduce carbon dioxide emissions, promote a stronger cycling culture, and motivate more stakeholders to promote sustainable travel.
Furthermore, the team has developed an app that provides a measurable approach to sustainable transportation. Through a data-driven travel report, the municipality, companies, and other organizations can track and enhance conditions for employees to engage in cycling while receiving recommendations on emission reduction.
Additionally, the solution holds the potential for future integration of a matchmaking feature, connecting commuters residing outside the cycling zone with fellow carpoolers.
CommuteSaver's Martin Walian, explains the concept revolves around the detection of transportation modes and the collection of mobility data.
"This new type of bike parking utilizes unused parking spaces, giving individuals the option to both store their own bicycles and borrow others when necessary. We offer an entirely new system to promote sustainable travel, and it will be exciting to test this in Borlänge. If it proves successful, the concept can scale to other municipalities throughout Sweden," says Martin.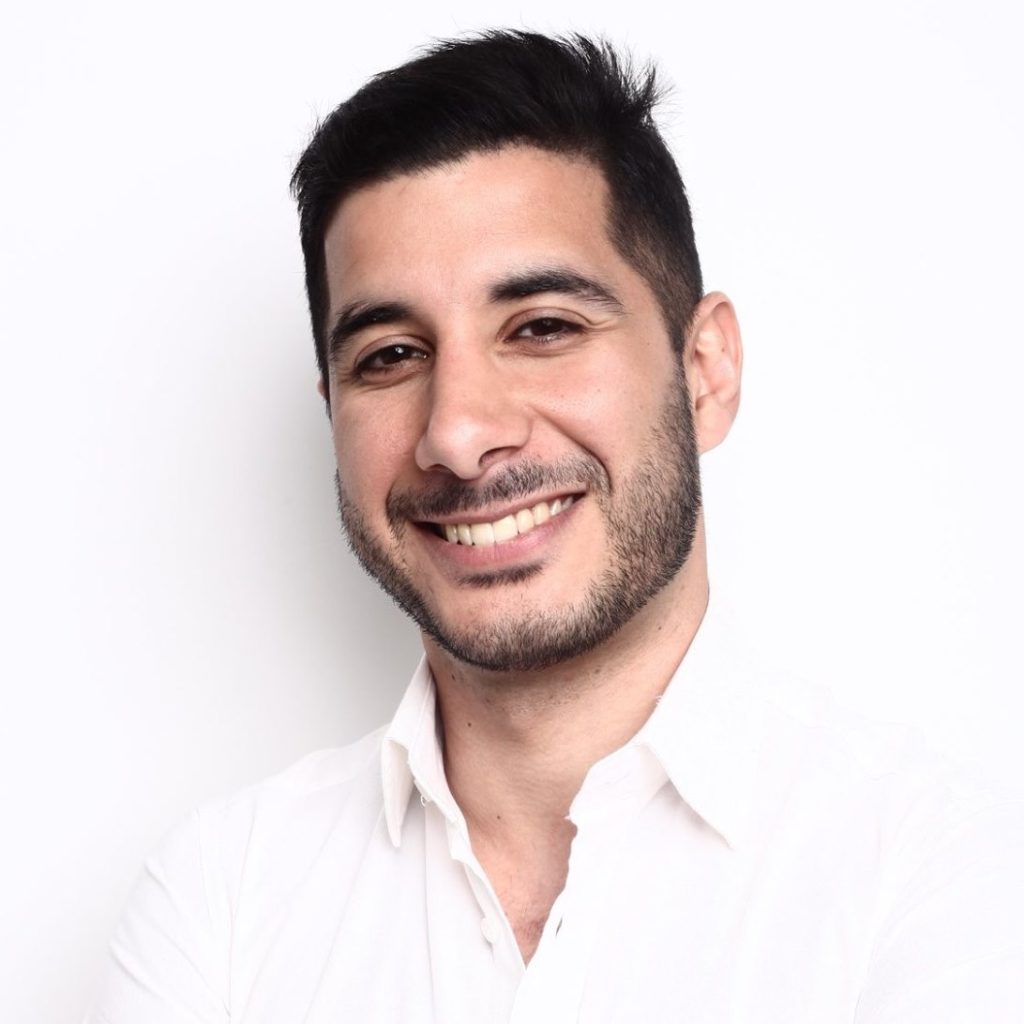 System Innovation Followed by Municipalities Throughout Sweden
The Sweden Green Mobility Program's objective has not only been to address a particular climate challenge but, more importantly, to foster a mindset of innovation and encourage all stakeholders to embrace new approaches, collaborate with diverse suppliers and customers, and adopt a systemic perspective. Several municipalities across Sweden have been closely observing the project to gain insights from its process.
According to Salomon Abresparr, Process Leader, Climate Neutral at Borlänge Municipality, collaborating with startups has been an exciting experience.
"We see it as a complementary approach to our existing municipal initiatives, and we were thrilled to receive tangible solutions for a specific challenge we had identified. We quickly realized that we live in different realities. The innovative startups possess expertise in their specific solutions, whereas we hold valuable knowledge about Borlänge and its unique requirements. This new approach has enabled us to think in new, different ways while at the same time contributing to society by collaborating with these companies and giving them the opportunity to enter the market on a broader scale," says Salomon.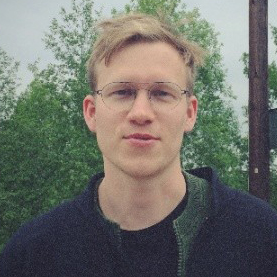 The innovation program will undergo evaluation to identify the insights acquired and facilitate the dissemination of the systemic innovation process for sustainable municipalities across Sweden.

Towards a Climate-Neutral City
SSAB and IKEA are two of Borlänge's largest employers participating in the Climate Neutral Borlänge project, which is part of Viable Cities' initiative, Climate-Neutral Cities 2030. Borlänge, alongside 22 other municipalities in Sweden, is collaborating to address the substantial societal challenges presented by the transition to a climate-neutral future. Within the Climate Neutral Borlänge framework, a project consortium has been established, comprising representatives from all participating entities, who form the project's innovation team.
"All initiatives to achieve climate goals are good. The entire concept is exciting, and this is an opportunity for us to be part of society beyond our premises," say Stefan Kujanpää, Head of Sustainable Facilities, and Magdalena Larsson, Coordinator for Fossil-Free Borlänge at SSAB.
For SSAB, this is also an opportunity to support innovative startups.
"For large companies, it is challenging to work individually with smaller startups. We have our own research projects and collaborations that are already part of our organization. For us, it becomes more of a societal responsibility to be involved in a project like this with innovative startups. It will be exciting to see the results," they add.
Niklas Walfridsson, People and Culture Manager at IKEA Gävle and Borlänge, emphasizes that active participation in the green transition is a natural commitment for the company.

"We have our own sustainability agenda, and working with innovative startups is aligned to it. It provides us with valuable insights into the future, allowing us to draw inspiration from the exposure. We must undertake this journey together. A positive side effect of being part of the innovation program is that we have had more contact with local companies," says Niklas.
About the Sweden Green Mobility Program
The Sweden Green Mobility Program is part of Omställningslyftet, an initiative led by Tillväxtverket, RISE Research Institutes of Sweden, SISP – Swedish Incubators & Science Parks, Energikontoren Sverige, IUC Sverige, IVL Svenska Miljöinstitutet och SuPr, and co-funded by the European Regional Development Fund.
This innovation program is part of Omställningslyftet's subproject "The City as a Navigator for Green and Digital Transformation" and is co-funded by SISP – Swedish Incubators & Science Parks, Ignite Sweden, WWF Sweden, IVL Swedish Environmental Research Institute, Compare, Dalarna Science Park, Kista Science City and Viable Cities.
Learn more about the program here (note, in Swedish).
Nine organizations from Sweden, Chile and Italy have recently joined Ignite Sweden to meet innovative startups to collaborate with. 
These are A2A, CMPC, Electrification Hub, Getinge, HBV, Kraftringen, Stockholm Exergi, SKR and Borlänge Municipality (as part of Omställninglyftet initiative).
"We look forward to working with all these corporations leading industries including environment, pulp and paper, energy, healthcare, and housing, as well as with these three brave public organizations paving the way to addressing societal challenges together with startups," says Sara Hamlin, COO & Director Partners and Engagement at Ignite Sweden. "They have all shown a real interest in meeting and collaborating with innovative startups to accelerate their pace of innovation and foster business partnerships."
Throughout the year, the Ignite team will dive deep into their strategic areas and identify startups developing solutions with the potential to solve their innovation challenges.
"We hope that this will generate many collaborations between these organizations and our Swedish startups," adds Sara.

Access to Cutting-Edge Technologies
One of the new corporate members is Stockholm Exergi. Viktor Grindestam, Business Development – Customer Offering Portfolio at the energy company, states that they decided to join Ignite Sweden with the goal of fostering a culture of innovation and entrepreneurship within the organization through partnerships with startups.
Their objective in collaborating with startups is to develop new solutions, gain access to cutting-edge technologies and accelerate time-to-market.
"We are interested in collaborating with startups for their potential to bring innovative solutions, fresh perspectives and cutting-edge technologies. Startups are willing to take risks and experiment with new ideas, which can help larger organizations overcome the fear of failure and embrace a culture of innovation," explains Viktor.
For Peter Dahlström, Strategist at Kraftringen, Ignite Sweden creates the opportunity for many new meetings with startups that can help his energy company in its innovation work.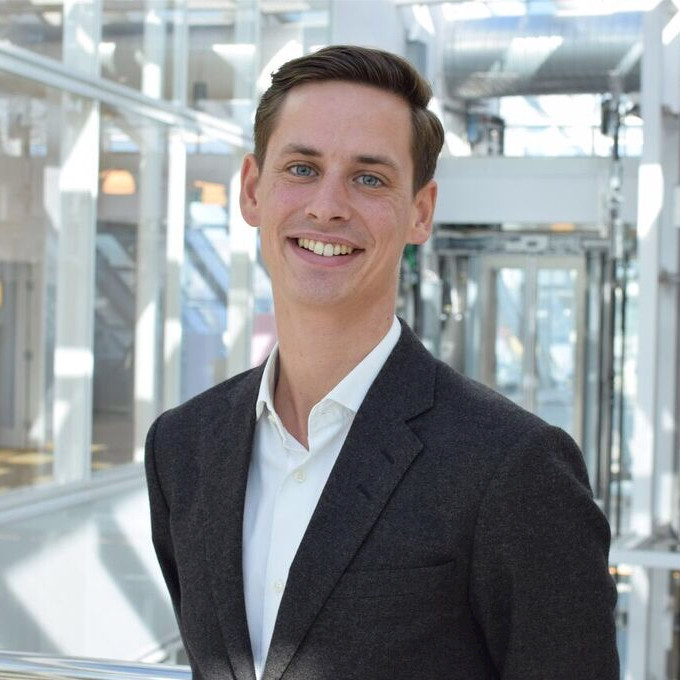 "Startups can be a great complement to us as a mature company, helping us to go beyond our current horizons. We can learn from startups to be more adaptive and fast, as well as bring new capabilities to the table. We aim to be part of the future sustainable energy system. New startup collaborations can enable us to take the next steps in transforming the energy system and market," says Peter.

Addressing Societal Challenges Together with Startups
For public organizations, finding startups to collaborate with is crucial for solving the various societal challenges they are currently facing.
"We have joined Ignite Sweden to find innovations and new technologies that can contribute to the agenda 2030," says Ville Gruner, Business Developer at HBV, an organization that serves as the purchasing arm of Sveriges Allmännytta (Public Housing Sweden).
The organization has already participated in many matchmaking events together with members including municipality-owned housing companies Mimer, Stångåstaden and Öbo.
Klas Danerlöv from SKR, the national association that represents the interest of all of the municipalities and counties in the country, recognizes the significant challenges that the welfare system in Sweden is facing and acknowledges the need for assistance from various actors to further develop their operations.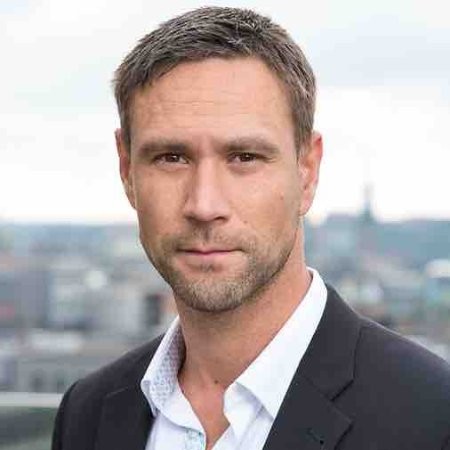 "We have become a member of Ignite for two reasons. Firstly, as an interest and development organization, we want to contribute to a stronger interaction between companies and municipalities and regions. Secondly, we want to test and learn more on how the matching process works in practice," says Klas.
The objective of the association in collaborating with startups is to explore innovative approaches for conducting trend analysis and environmental scanning.
"I believe that these interactions with startups can also contribute to their learning about how public organizations function, the regulations that impact them, and what it is like to work in a government-controlled organization," he concludes.

International Interest in Collaborating with Swedish Startups
Among the new members we find not only companies established in Sweden but also in countries such as Chile and Italy.
"This is fantastic as it allows us to continue helping Swedish startups in the commercialization of their solutions to international markets," says Sara.
A2A is Italy's largest multiutility, dealing with energy, water and the environment, through a circular use of natural resources. Their Innovation Ecosystem Lead, Luca Volterrani, believes that Ignite is an ideal partner as it helps them explore the Swedish cleantech ecosystem and enables them to join forces with startups that can can contribute to their strategic objectives.
"Sweden has emerged as a global leader in renewable energy, with Stockholm ranking third in the Global Cleantech Ecosystem ranking by Startup Genome. As we at A2A strive towards achieving the ecological transition, we believe that partnering with Swedish startups is key to tapping into cutting-edge solutions that will enable us to transition towards a circular economy and sustainable energy future," he says.
Luca explains that at A2A, they strongly believe in the power of collaboration and shared participation to foster an open, widespread and interconnected culture of innovation that supports the sustainable growth of their country.
"To survive in today's fast-paced business world, corporates need to invest in the latest technological innovations and digital tools. By developing and implementing high-impact projects with startups that have a concrete effect on the quality of people's lives and the growth of industries, we support the group in its journey towards the ecological transition," he adds.

These are the new Ignite Corporate & Public Members:
A2A Spa: A Life Company that deals with the environment, water and energy, the necessary conditions for life. The Group, which is listed on the Italian stock exchange and employs about 13,000 people, manages power generation, sales and distribution of energy and gas, district heating, the waste cycle, electric mobility and smart services for the city, public lighting and integrated water services.
Borlänge Municipality: It is the second-largest municipality in Dalarna County with a population of 52,034. Its central town, Borlänge, has 42,839 residents and is situated along the Dalälven river. It is the largest urban area in Dalarna and the 27th largest in Sweden.
CMPC: A Chilean pulp and paper holding company established in 1920 that produces and markets products derived from fibers originating from sustainable, certified plantations and recycled materials. Operating across eight countries, the company boasts a workforce of over 20,000 employees stationed at 44 industrial mills.
Electrification Hub: A cluster of innovative organizations with the power to enable smart and sustainable transportation through electromobility solutions. Its primary objective is to accelerate the transformation to a sustainable electrified society through collaboration, innovation, research and competence development within electromobility.
Getinge: Founded in 1904, Getinge is a Swedish healthtech company providing products and solutions for intensive care, cardiovascular procedures, operating rooms, sterile reprocessing, and life science. The company has today a global presence spanning across 40 countries and over 10,000 employees.
HBV: The organization serves as the purchasing arm of Sveriges Allmännytta (Public Housing Sweden). Their primary role is to conduct procurements of goods and services pertaining to property construction, renovation and maintenance, helping its members to manage and improve housing for their tenants.
Kraftringen: An energy company that provides electricity, heating, cooling, gas, fiber and other energy-related services. The company is owned by the municipalities of Lund, Eslöv, Hörby and Lomma in Skåne county.
Stockholm Exergi: An energy company that supplies heat, cooling, electricity, and waste management services to the residents of Stockholm. Their district heating network connects over 800,000 Stockholmers and 400+ facilities, including hospitals and data centers.'
Sveriges Kommuner & Regioner (SKR): The Swedish Association of Local Authorities and Regions. All municipalities and counties in Sweden are members of the association, making it the largest employer organization in Sweden. SKR actively represents and advocates for local government, addressing issues, taking action, and promoting public awareness.

This updated version of the curated map highlights a selection of 479 environmental startups and scaleups.
In commemoration of World Environment Day earlier this week, we introduce the 58 climate startups and scaleups that have officially become a part of the Swedish Climate Startup Map.
The latest edition of the Swedish Climate Startup Map highlights an impressive selection of 479 environmental startups and scaleups from across the country. These innovative companies are at the forefront of developing solutions with the potential to drive the green transition across diverse sectors, including agriculture, construction, energy, forestry, manufacturing, transportation, waste, and water.
The Swedish Climate Startup Map aims to provide a platform for these groundbreaking companies dedicated to accelerating the green transition. This will increase their visibility, helping them to attract investment, customers, and talent so they can scale up their technologies.
The project was initiated by Sting in 2020 as part of Startup Climate Action, funded by Vinnova, to showcase innovative startups working towards creating change and solving our many climate challenges. The initiative is now led by Chalmers Ventures, Dalarna Science Park, Ignite Sweden, LEAD, SISP Swedish Incubators & Science Parks and Sting, and funded by the European Regional Development Fund, the Swedish Energy Agency, Tillväxtverket and Vinnova.

Click here to visit the website and explore the Swedish Climate Startup Map
Click here to apply for becoming part of the Swedish Climate Startup Map


These are the 58 startups and scaleups added to the Swedish Climate Startup Map
AGRICULTURE, FOOD AND FORESTRY
Aerit
Angry Camel AB
BoMill
Drupps
Ecobloom
Enweave AB
Jord AB
KOASTAL AB
Nexus by Sweden AB
NitroCapt
NYZU
Simply No Waste
Stockeld Dreamery
ZeroMission AB

CARBON CAPTURE AND STORAGE
AirZyme Sweden AB

CONSTRUCTION AND REAL ESTATE
Klara Byggsystem
Nornorm
Plant
Unimi Solutions
Voltiva AB

ENERGY MANAGEMENT AND STORAGE
LazeraH AB
Lykta AB
nTricity AB
Rivus Batteries
Solask Energi
Srcful AB
Vourity AB

ENVIRONMENT AND RESOURCES
Atmoz
ClimateHero
EmissionTwin
GIAB Nordic
Hollbium
Lisa&
PlasticFri
QLEANTAB AB
Rison

INDUSTRY AND MANUFACTURING
PulPac AB
Cyclothe AB
STILRIDE
Ellure
IPercept Technology
Jord innovation

MOBILITY AND TRANSPORTATION
CommuteSaver
Coride Sweden AB
Edeva
Elbilsvaruhuset
Fossil Free Marine
MIOO
Vidde snow mobility AB
Zparq

RECYCLING AND WASTE
Envix Nord
Re:Lab AB

RENEWABLE ENERGY
Ocean Harvesting Technologies AB

SUSTAINABLE MATERIALS
Green 14 AB

WASTEWATER AND WATER
Clearwell Europe
Cobe Water Industries AB
Water in Sight
During the conference, hosted by the Swedish Presidency of the Council of the EU in collaboration with the EIC, SISP's Interim CEO and Ignite's Program Manager, Stina Lantz, presented our initiative and emphasized our mission of supporting Swedish startups by connecting them with potential first customers within large companies or public organizations.
"A startup collaboration usually takes about 6 to 9 months after the first meeting to enter into a contract. But when it comes to deep tech, it can take years. Now we see a lot of fantastic results from meetings that we did in 2018," says Stina.
Stina also participated in a panel discussion focusing on collaborations across organizational boundaries from a pan-European perspective. They aim to accelerate the market entry of deep tech innovations, generate meaningful impact, and contribute to addressing global climate challenges.
She also stressed the need to support startups in Sweden and Europe to attract foreign talent, recognizing that hiring skilled individuals is crucial for the growth of startups.
The conference focused on key challenges for deep tech entrepreneurship. These included the importance of research-intensive companies for the green and digital transformation, the strategic use and management of intellectual assets, and the collaboration between small research-intensive companies, large corporates, and academia.
The event gathered 500 key stakeholders from EU organizations, representatives of national and regional policy-making organizations, the startup ecosystem, venture capital, academia, and industry.
The latest update of the Swedish AI Startup Landscape, led by AI Sweden and Ignite Sweden, now showcases a total of 197 cutting-edge AI companies from across the country.
Arboreal, Batonics AB , Cocoon Airbag Protection AB, Dermicus, Devward, Enaiblers, Ensolution AB, Fieldstream , Forkcast, HealPlay, Kluero, Lumi Labs, Mabel AI, Nordic Forestry Automation, Paindrainer, SALUTO, Seber Medical, and Talking to me are the new companies featured in the Swedish AI Startup Landscape.
These startups offer innovative solutions for diverse sectors such as construction, education, forestry, gastronomy, healthcare, HR, investment, and marketing.
A committee consisting of representatives from investors, large companies, academia, startups, and incubators meticulously evaluated the new startups based on various selection criteria, including their use of AI, scalability, access to and utilization of data, and the AI skills of their personnel.
Among the new startups is Dermicus, a digital health company that assists clients in transforming the diagnosis and treatment of skin conditions.
"We are very happy to have the opportunity to be part of the Swedish AI Startup Landscape. With the Dermicus platform we have experience leading teledermatology implementations at scale in Sweden and the UK. We look forward to connecting with new partners and customers to accelerate our vision of helping our clients transform the way they diagnose and manage skin conditions," says Dermicus' CEO, Peter Kinhan.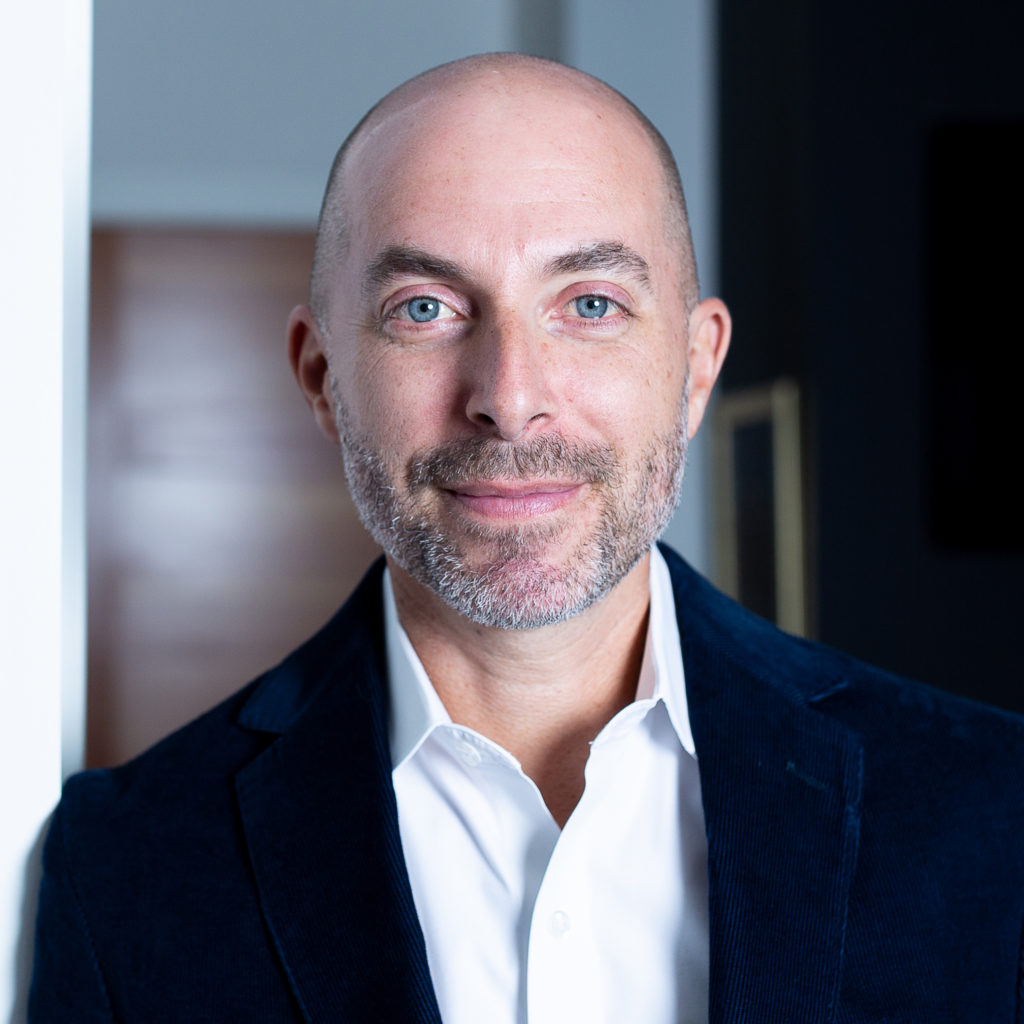 New Platform for the European AI Startup Landscape
The Swedish AI Startup Landscape is part of the broader European AI Startup Landscape, which aims to enhance the visibility of AI startups across the continent. The European initiative currently includes over 900 companies from Sweden, France, Germany and the Netherlands. The initiative is a collaborative effort between appliedAI, Hub France IA, The Netherlands AI Coalition (NL AIC), Ignite Sweden and AI Sweden.
The European initiative has recently revamped its website to provide a focused platform for showcasing promising startups in the field. The newly designed platform serves as a meeting point for corporates, startups and investors. It provides essential information about each of the featured 900+ companies, including brief descriptions of their solutions and links to their respective websites. Additionally, users can search for startups based on sector, category, country and keywords.
Check out the new website of the European AI Startup Landscape here.

These are the 18 startups added to the Swedish AI Startup Landscape
Arboreal: AR applications for the forestry sector that allows users to collect data and measure their forest with their smartphones.
Batonics: Universal AI investment analyst for automated scouting
Cocoon Airbag Protection: Patented airbag protection system for bicycle child seats, providing comprehensive body protection and improved shock absorption
Dermicus: Digital diagnostic support platform that enables faster and more secure diagnosis of skin lesions and wounds
Devward: Building intelligence that analyzes indoor human behavior to enhance energy optimization, user experience, and business insights
Enaiblers: Empowers global health by offering AI-based diagnostics, supporting healthcare providers in remote and underserved communities
Ensolution: Develops the platform Kuben, an AI-model for healthcare, serving municipalities and organizations throughout Sweden
Fieldstream: Leverages deep neural networks to enable advertisers to optimize marketing spend with high precision
Forkcast: AI-driven sales forecasts, empowering restaurants to make data-driven decisions, enhance profits, staff satisfaction, and reduce climate impact
HealPlay: Seamless and holistic solution for preventive and rehabilitative physical therapy
Kluero: AI-based solution that optimizes and predicts team dynamics
Lumi Labs: Creator of LingoLooper, the pioneering fully immersive AI-assisted language learning app in VR
Mabel AI: AI-based secure and private translation solution for healthcare
Nordic Forestry Automation: Realizing precision forestry through digital tools and automation
Paindrainer: AI-powered digital tool that enhances the quality of life for patients with chronic pain by utilizing their individual data
SALUTO: A mobile health platform that utilizes data analysis of health and lifestyle patterns to facilitate customized behavioral changes for improved health
Seber Medical: a CE-marked mobile application that utilizes AI-based monitoring to automate the assessment of healing for challenging wounds
Talking to me: enhancing customer experiences and productivity by designing and developing AI-assistants that combine conversational, generative, and voice AI technologies.

The evaluation committee
Adam Edström (RISE)
Agneta Jacobson (AI Sweden)
Amy Loutfi (Örebro University)
Daniel Gillblad (AI Sweden)
Erik Borälv (Vinnova)
Ingrid Af Sandeberg (Stockholm AI)
Jakob Engdahl (Statistics Sweden)
Johanna Björklund (Umeå University)
Martin Rugfelt (Sentian)
Patrik Kägu (Almi)
Raoul Stubbe (Sting)
Rebecka Löthman Rydå (Inventure VC)
Stina Lantz (SISP/Ignite Sweden)
Vik Li (Ericsson Ventures)
Vishnu Rajanikanth (Volvo Group)
Click here to access the latest version of the Sweden AI Startup Landscape.

Startups interested in applying to be featured in the next update of the landscape can read more on how to submit their application here.
The curated map showcases 420 environmental startups and scaleups from across the country developing innovations with the potential to help accelerate the green transition in a wide range of sectors.
Swedish startups and scaleups are leading the way in developing technological innovations to address climate change. The Swedish Climate Startup Map aims to provide a platform for these groundbreaking companies dedicated to accelerating the green transition. This will increase their visibility, helping them to attract investment, customers, and talent so they can scale up their technologies.
The full version of the Map features 420 cutting-edge companies from various sectors, including agriculture, construction, energy, forestry, manufacturing, transportation, waste, and water. It was released during the global conference Sweden Innovation Days.
"The Swedish Climate Startup Map is a unique opportunity to showcase the startup potential that we have right now and here in Sweden to solve the climate challenges. These companies are our future export companies. They are the new generation of fantastic companies that Sweden must build for the next generation of successful startup companies," said Stina Lantz, Interim CEO of SISP and Program Manager of Ignite Sweden, during the launch event.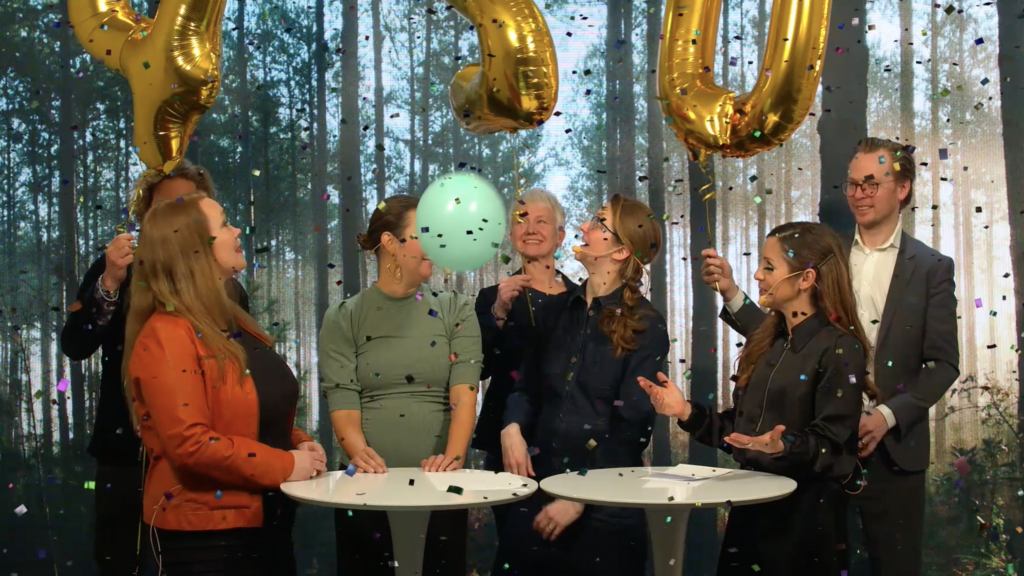 A Platform for Discovering Climate Startups
The full release of the Swedish Climate Startup Map includes the launch of a new website where potential customers, investors and other stakeholders can find out more about the startups and scaleups featured in the initiative.
The platform enables users to explore companies according to different criteria such as their main sector, the sustainable development goal they target, their enabling technology, and the incubator they are or have been a part of. Users can also filter companies based on their type, founding year, team size, turnover, and geographic location.
Ignite Sweden's Process Developer, Linda Hagman, together with a group of master's students in Environmental Engineering, is responsible for the screening process. This process involves screening startups and scaleups from north to south Sweden and collecting data from each of them. Additionally, they assess the innovativeness and sustainability of their solutions to ensure their potential contribution to environmental sustainability.
"When we developed this project, we wanted to focus on climate startups, but we also wanted to have a broad interpretation of the word 'climate'. We set up nine criteria that cover emissions of greenhouse gases, renewable energy, and reduced material use. But we also included aspects such as biodiversity, fewer toxins, and climate adaptation tools to include also companies working in those aspects of climate," explained Linda during the launch session.

Startups Making a Real Impact on Climate
The startups and scaleups featured in the Swedish Climate Startup Map are developing innovative solutions that have the potential to positively impact a range of sectors and effectively address environmental challenges when implemented.
One such company is GreenIron, which has developed an energy-efficient, hydrogen-based technology for producing metals from ores, waste, residuals, and mine tailings with zero emissions and residual water.
The climate impact of their technology can be so significant that, according to GreenIron's COO, Ulrika Molander, "if we run one furnace, it will save the world 56,000 tons of CO2, which is equivalent to my footprint if I take 80,000 flights from Stockholm to New York."
Ulrika highlights that being part of the Swedish Climate Startup Map provides leverage and increases visibility for GreenIron. "Looking at the Map and all these innovative companies featured, I think that growing and scaling up as a part of it is extremely important for us."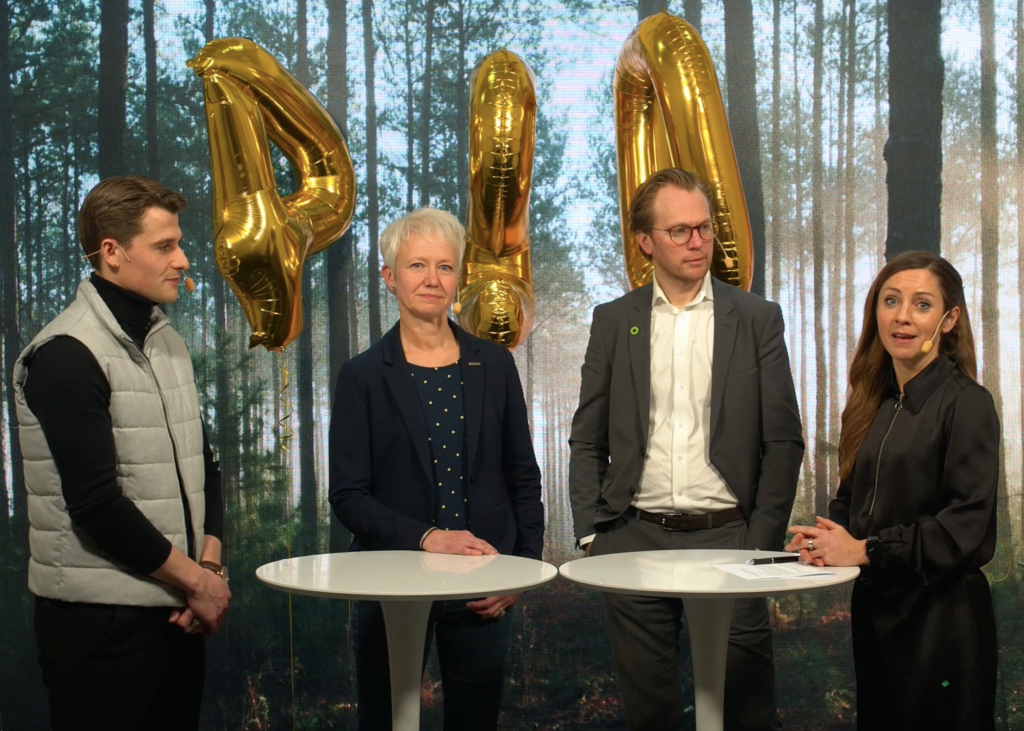 Liam Hardey, CEO and co-founder of LEAD company Cellfion, also recognizes the benefits of being included in the Swedish Climate Startup Map. Cellfion manufactures and commercializes bio-based membranes and ionomers for electrochemical devices, such as fuel cells and redox flow batteries, enabling the technologies of tomorrow to become more sustainable, affordable, and accessible.
"As a startup, the first thing you need is to be seen, and that is not always easy. The Map is one of the ways. For us as a startup company developing a new material from research, the time to market tends to be much longer because of the numerous development steps that need to be done and validation required. We need to attract both potential partners and investors in the long term to help us come up to the market and to achieve a hyped high performing material."

The Map as a Starting Point
During the launch event, many speakers emphasized the importance of the Swedish Climate Startup Map as a starting point to identify and support innovative climate startups and scaleups, accelerate the green transition, and ultimately achieve Sweden's climate goals.
"I'm proud to see how many startups with these groundbreaking innovations we have here in Sweden. This is a good start to have a focus that these companies can make a big difference in this area. We have to work with helping them in showing how much impact they can actually make," said Örjan Jansson, Global Programme Manager for Climate Innovations at the World Wide Fund for Nature (WWF).
System-change activist Isabelle McAllister thinks that the Swedish Climate Startup Map provides a starting point for important conversations about climate innovation.
"By having this map, we pinpoint what is important. We start to change the norms. We have a starting point that is really good. And I think that is needed because otherwise we have so many different things, and now we can focus on what we want to achieve and what we need to do."
Finally, Karin Ruiz, Deputy CEO at the Stockholm-based incubator Sting, which initiated the project in 2020, believes that both the private and public sectors should consider collaborating with these startups.
"In the Map, you find very promising startups that I think every corporate and public sector organization, not only in Sweden but also across the world, should look at and think of how they can collaborate to help these startups take their innovations to market."

Watch the Launch Event of the Swedish Climate Startup Map


About the Swedish Climate Startup Map
The Swedish Climate Startup Map was initiated by Sting in 2020 as part of Startup Climate Action, funded by Vinnova, to showcase innovative startups working towards creating change and solving our many climate challenges.
The latest version of the Map features 420 top-notch environmental companies developing a wide range of sustainable solutions for the green transition.
The initiative is led by Chalmers Ventures, Dalarna Science Park, Ignite Sweden, LEAD, SISP Swedish Incubators & Science Parks and Sting, and funded by the European Regional Development Fund, the Swedish Energy Agency, Tillväxtverket and Vinnova.
Click here to visit the website and explore the Swedish Climate Startup Map
Click here to apply for becoming part of the Swedish Climate Startup Map
The participating startups and SMEs will help the city of Borlänge reduce the climate impact of commuting.

The city of Borlänge aims for climate neutrality by 2030. One of their biggest climate challenges is the large proportion of emissions from commuting to and from work. Each year, 46 thousand tons of carbon dioxide are released from passenger vehicles in the municipality, accounting for 64 percent of emissions from the transport sector.
To address this challenge, the new Sweden Green Mobility Program will bring together 20 startups and SMEs with diverse skill sets and backgrounds, along with established companies such as IKEA and SSAB, and public sector organizations to jointly find innovative solutions that will help reduce the climate impact of commuting. The program will run for the next eight weeks.

Towards System Demonstration
The goal of the innovation program is to create solutions that can be tested through a pilot project or pre-study, with the ultimate objective of demonstrating a system in the city of Borlänge in partnership with other stakeholders.
"There are several municipalities following the program to disseminate learnings and processes to other parts of the country," says Frida Hedström, Project Leader for Omställningslyftet at SISP – Swedish Incubators and Science Parks.
Frida highlights that, despite the big climate challenges we face, it is encouraging to see the local stakeholders in Borlänge, startups and SMEs, and partnering municipalities collaborating to create innovative solutions to complex system issues.
"Their dedication to effecting change is inspiring and commendable," she adds.

The Participating Startups and SMEs
The Jönköping-based company XENSE Vision is one of the 20 startups taking part in the Sweden Green Mobility Program.
Its founder and CEO, Björn Crona, considers the innovation program a valuable opportunity to understand how municipalities and established companies approach implementing innovative solutions to reduce the climate impact of transportation.
"We look forward to finding innovative solutions together with the other participating startups. It's extra rewarding that the environmental aspect of our work is being recognized, as it may not be the most obvious, but the most long-term benefit of our technology," says Björn.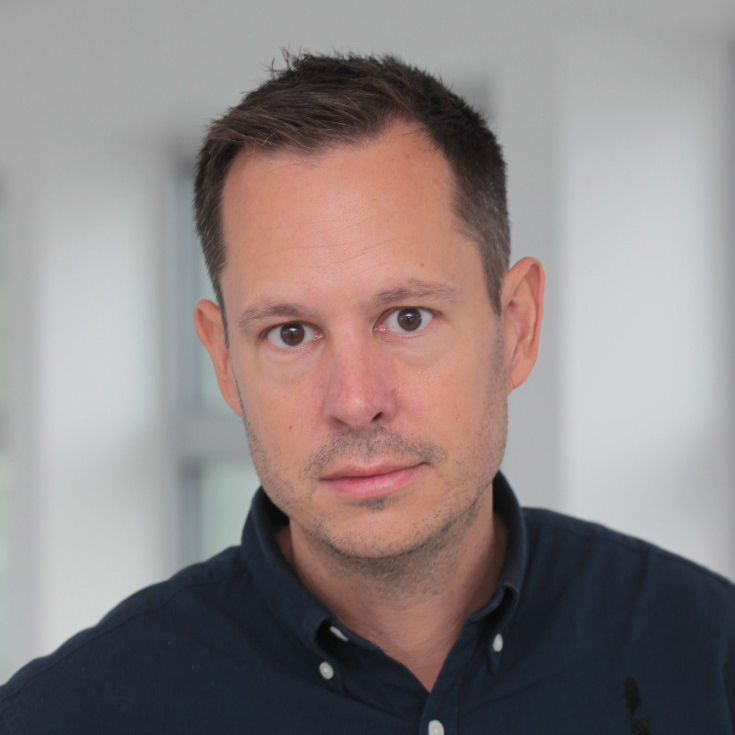 Biketo, CommuteSaver AB, Coride Sweden AB, Cykelpoolen Sverige AB, GWEN (Insert Coin), IC Sverige AB, Iris Technologies AB, Linky AB, Modular Cycling, Neue, Nudgd, One4tech AB, Optiplan Innovation AB, Overstellar Solutions AB, Parlametric AB, Sustainable Advantage AB, SynData AB, The Social Few AB and Viscando AB are the rest of the startups and SME selected for the program.
"It is immensely gratifying to have finally launched the program. It is impressive to hear the pitches from the participating companies, and we are eager to see their collaboration in finding joint solutions for Borlänge's climate challenge," concludes Frida.


About the Sweden Green Mobility Program
The Sweden Green Mobility Program is part of Omställningslyftet, an initiative led by Tillväxtverket, RISE Research Institutes of Sweden, SISP – Swedish Incubators & Science Parks, Energikontoren Sverige, IUC Sverige, IVL Svenska Miljöinstitutet och SuPr, and co-funded by the European Regional Development Fund.
This innovation program is part of Omställningslyftet's subproject "The City as a Navigator for Green and Digital Transformation" and is co-funded by SISP – Swedish Incubators & Science Parks, Ignite Sweden, WWF Sweden, IVL Swedish Environmental Research Institute, Compare, Dalarna Science Park, Kista Science City and Viable Cities.
Learn more about the program here (note, in Swedish).
SISP and Ignite Sweden hosts a workshop on May 11 at Plastteknik Nordic to promote increased circularity in the plastic value chain.
The two-hour workshop that will take place on May 11 between 10:00 and 12:00. It will bring together established companies, including corporates, SMEs and municipality-owned companies, with startups developing a wide-range of innovations, from biobased plastics, production solutions and recycling methods to data decision support tools.
The selected startups are Bioextrax, Circular Ocean, Ekbacken Studios, HUD, Mycomine, Norbite, Preference AB, R-cycle, Re:Lab AB, Recircle Solutions, Swestep, Trifilon, and TURFS.
The workshop aims to introduce startups and facilitate round-table conversations among one or multiple established companies to address a problem that contributes to increasing circularity within the plastic value chain. The focus of the workshop will be on the knowledge and skills that startups can bring to various stages in the value chain, such as raw materials, production, use, and recycling, rather than on specific applications.
"The focus is not on packaging, which falls under producer responsibility, but rather on plastic flows from products, agriculture, demolition projects, etc. which do not have a functioning recycling system," explains Linda Hagman, Project Manager for Circular Matching at Ignite Sweden.

Applications are Open for Established Companies
Applications for startup participants are closed, but established companies can still apply for the workshop before April 28. Companies that are interested in taking part in this workshop are expected to show their dedication towards promoting circularity through collaborative efforts with startups, and have the capacity to implement innovation within themselves or to identify what is needed for full circularity.
Established companies interested in participating can register for the workshop before April 28 here.
This workshop is part of Omställningslyftet, a national initiative funded by the European Regional Development Fund and led by RISE in collaboration with Ignite Sweden and SISP, that aims to engage and involve small and medium-sized businesses in the green transition.

In Collaboration with Plastteknik Nordic
The workshop will be held at Plastteknik Nordic, the leading meeting place for the plastics and rubber industry in the Nordic region, on May 10-11 in Malmö.
"Hosting the workshop at Plastteknik Nordic provides a great opportunity as it enables us to connect innovative startups with the whole plastic industry," says Linda.
Startups will also have the chance to exhibit at their trade show, showcasing their solutions to attending and exhibiting companies.
Mahtab Karimi, Project Manager for Plastteknik Nordic, hopes that this collaboration with Ignite Sweden and SISP will help to emphasize the importance of circularity in the industry.
"Circularity is a focus area that permeates the entire meeting place. Plastteknik Nordic brings together the entire Nordic plastic and rubber industry value chain, and together with Ignite Sweden and SISP, we can network more broadly," says Mahtab.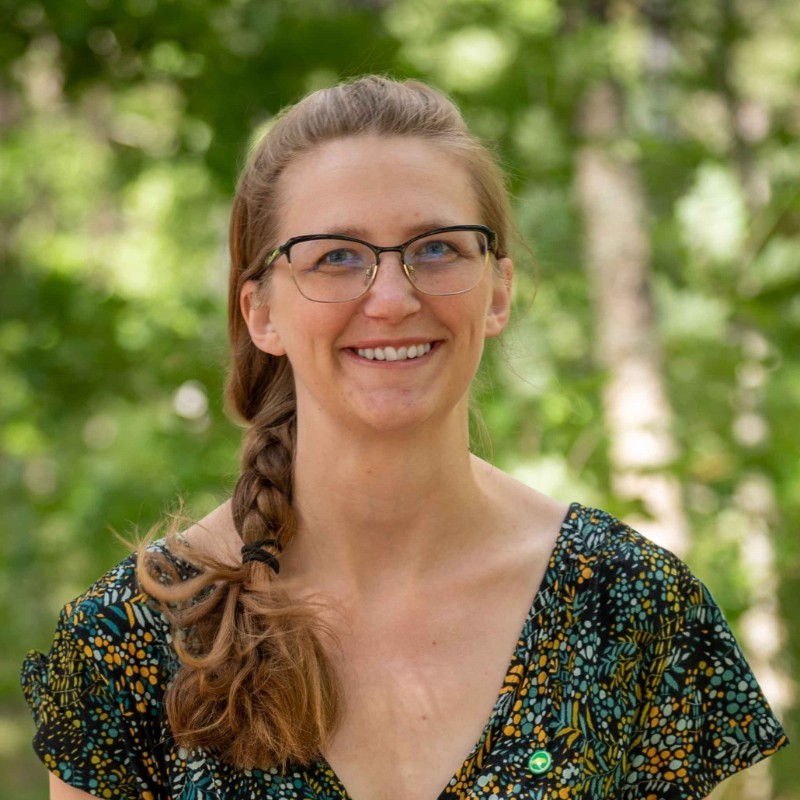 For more information about Plastteknik Nordic, visit their website here. Register for the event here.

These are the startups that established companies can meet at the workshop:
Bioextrax: They have developed a unique and GMO-free process which increases the conversion rate between sucrose and PHA, allowing for a significantly lower production cost for PHA.
Circular Ocean: Recycle traceable discarded fishing nets recycled into a new sustainable recyclable material – PENYLON(™) for additive manufacturing (AM) and injection molding (IM).
Ekbacken Studios: They produce sustainable and luxurious furniture by upcycling waste materials, leading to lower climate impact.
HUD: HUD's innovative textile absorbs and transports moisture away, keeping the skin dry and reducing irritation and eczema. This can help to reduce sick days and workplace health costs.
Mycomine: MycoCube is a portable treatment plant in which the active component is fungi. It is used in-situ to minimize transportation of pollution.
Norbite: They have developed a process using insects to convert plastic waste sludge into proteins and lipids that meet animal feed requirements.
Preference AB: It specializes in industrial innovation with pyrolytic processing of plastic waste, including high-grade PVC. They offer solutions such as data and decision support, software development projects, and other industrial innovations.
R-cycle: Their software creates digital product passports for plastic articles, aiming to increase recycled plastic percentage by ensuring complete supply chain traceability and transparency.
Re:Lab AB: They convert laboratory plastic waste into high-quality syngas using their proprietary technology for closed-loop production of renewable chemicals and plastics.
Recircle Solutions: They develop and industrialize new solutions for plastic recycling and the use of recycled plastic in new applications.
Swestep: Their technology delivers a capital-efficient and profitable solution that produces renewable fuels, sustainable liquids and raw material alternatives.
Trifilon: They develop, produce and sell lightweight biocomposite plastics for high-performance applications.
TURFS: Their environmentally friendly and inclusive shock-absorbing surfaces are designed to be recyclable and consist of TPE, hardened PU binder and EPP.