Creating a pilot project gave Lindab the evidence and confidence to expand their work with startup Mavenoid and move towards a full rollout of their solution.
After broadening their offerings to include technical products with more software and electronics than their previous ones, the leading ventilation company Lindab was looking for new digital support solutions. They needed a tool that would help consolidate their data and streamline the channels on which their customers were asking for help.
At Ignite Deeptech, the first digital matchmaking held by Ignite after the pandemic outbroken in March 2020, Lindab's Head of Innovation Hub, Nicklas Friberg, met Mavenoid.
The Stockholm-based deeptech startup has developed a human-friendly, AI-guided product support.
After their meeting, Nicklas thought that Mavenoid's solution could solve their needs. However there was an internal challenge to get people to agree to begin the process of working with a startup.
"When I tried to actually turn it on the collaboration, I spent about six months speaking about this internally. It was very awkward because everyone realized this was a great thing, but not for us," says Nicklas.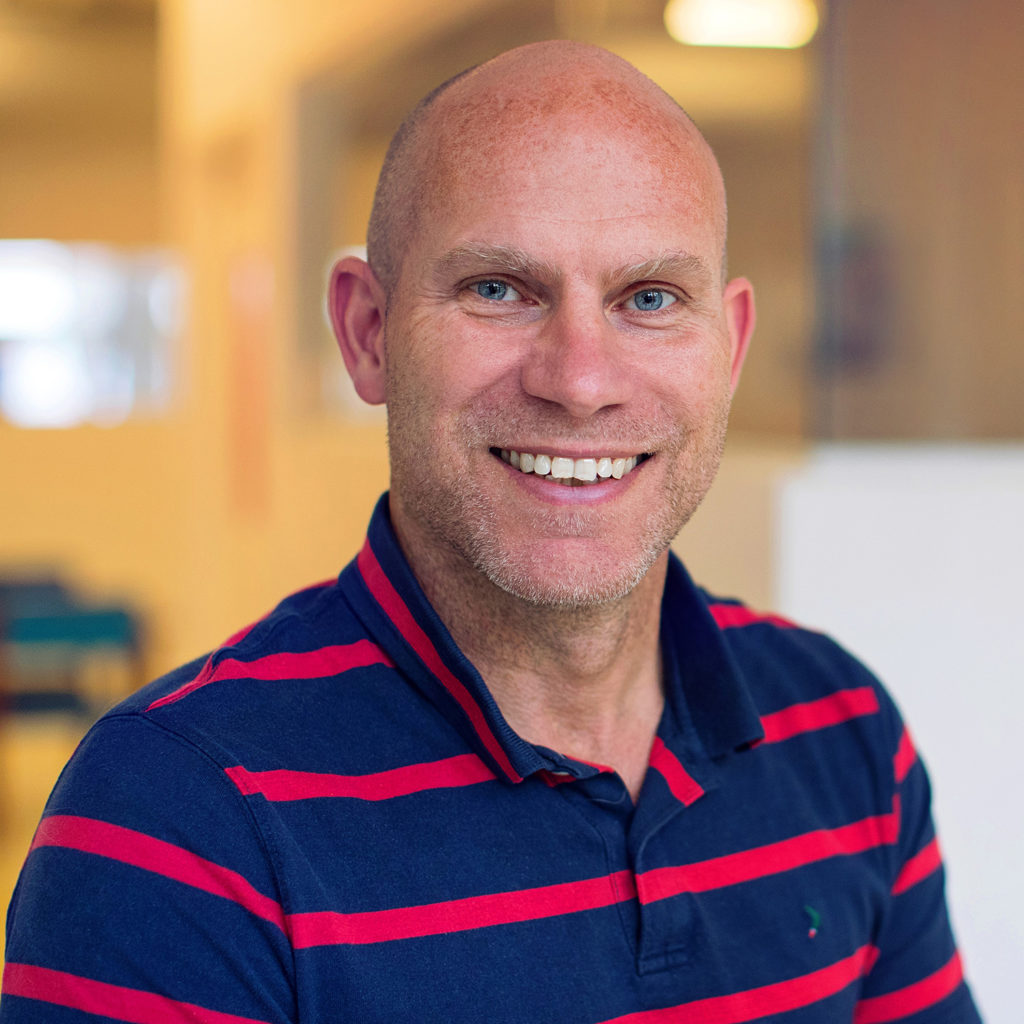 From First Meeting to Pilot
As this internal conversation was happening, Nicklas took a leap of faith and asked Mavenoid to begin a pilot project with them as a way to prove that it could work for Lindab.
"Once we got the pilot in place, then everybody said 'oh this is the thing we should do, it's obvious.' So we kind of forced an internal decision and after that it was very quick. Seeing is believing and it was very crucial for us there and very useful," explains Nicklas.

For Mavenoid it was also important to define the pilot and ensure there was potential for future expansion within the collaboration.
"I did spend quite some time on the scope of the pilot to make sure this didn't become a giant project that never ends. But we had the material we needed in order to move quite fast and I think that speaks volumes to both of us, that once you have the right things in place you can actually move forward quite quickly," says Tilda Sander, Head of Growth & Partnerships, at Mavenoid.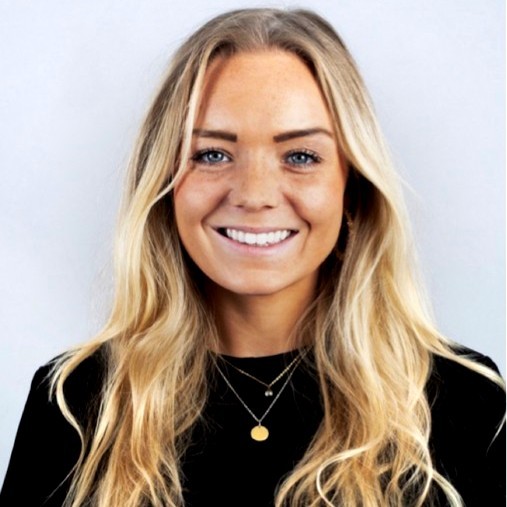 From Successful Pilot to Rapid Rollout
In just six weeks, Lindab was able to revise their end-to-end support process and establish a clear understanding within their organization on how to interact with their customers and users in a more user-friendly way.
The fast movement from pilot to roll out is even more impressive as it was an entirely new product that they created together.
"There was a lot we didn't really know, as we didn't have any existing interactions with the customers, so we didn't really know what customers would ask about. So it has been a huge learning for us and we became better through working with Lindab," says Tilda.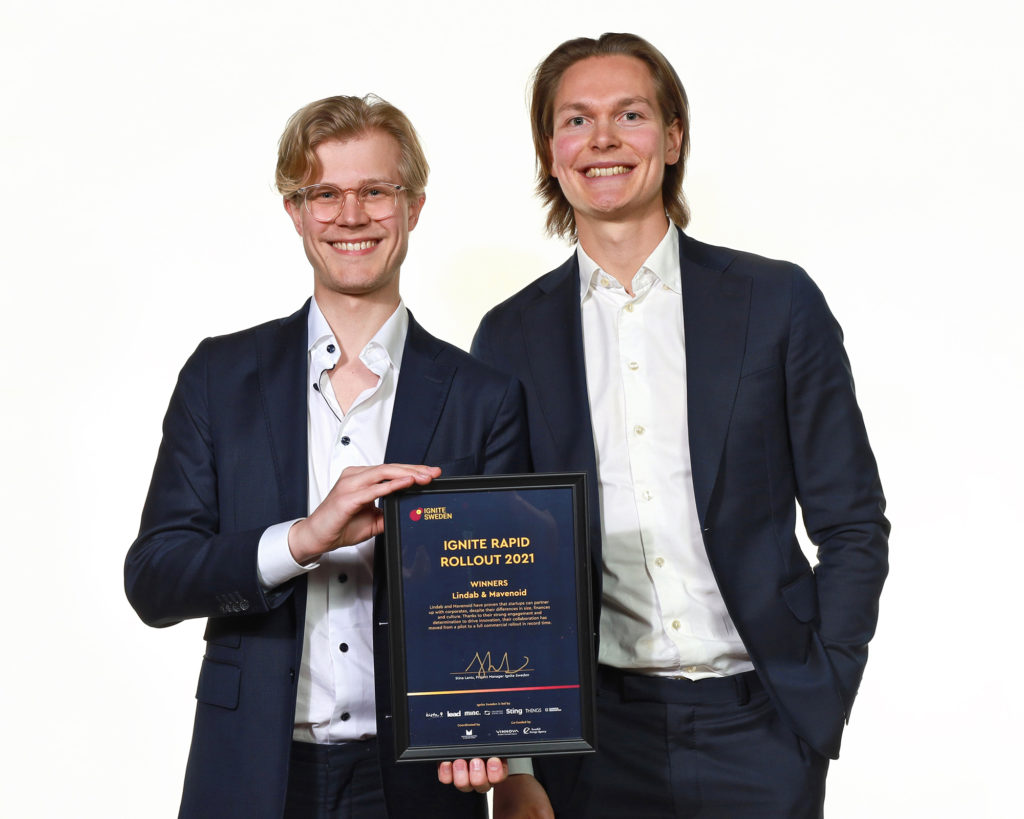 Since beginning the pilot in December 2020, Mavenoid has expanded within Lindab to work with two more business units and is looking to implement their support system into other channels such as the Lindab website.
For other corporates looking to work with startups to solve their innovation challenges, Nicklas had some clear advice.
"The lessons learned for us have been very strongly linked to the internal selling process. It's really about just deciding just to do it and as always involving the right stakeholders early."
Due to its fast expansion and impressive rollout, Lindab and Mavenoid were awarded the Ignite Rapid Rollout award at Ignite Sweden Days 2021.
Uppsala Municipality needed to improve its electrical grid capacity to ensure the city could grow and every resident could access power all year round. Together with a group of students, Tvinn developed a new model for a local power market as part of the project CoordiNet.
The electrical supply is insufficient during peak periods – usually cold winter days – when most users need electricity. To combat this problem, Uppsala Municipality is currently building the infrastructure. However these improvements will take up to ten years to complete.
Another challenge for the municipality is that the electricity and power demand in Uppsala is spread over many small electricity users. To trade effectively on the local market, an aggregator is needed to collect the small electricity users to sell power or reduce usage in a collective way.
The municipality aimed to fill this role but it required some kind of interface in order to connect users and monitor their contribution to the power market.
Through the ​​EU project CoordiNet, the Municipality aimed to develop and test local solutions for energy efficiency that address this challenge.
"The project started as a local power market where you can get paid to reduce your use of electricity on those days when the grid is facing constraints," explains Linnéa Nedar, Process Leader Energy Transition at Uppsala Municipality.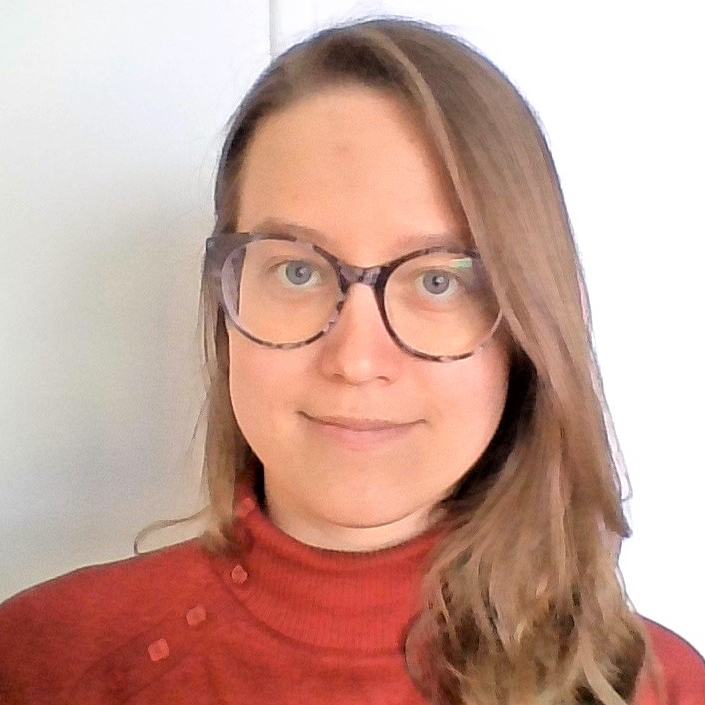 Matchmaking to Find Innovative SolutionsSeminar for the Swedish Automotive Supply Chain
Soon after the project started, Linnéa reached out to the internal Innovation Lab at Uppsala Municipality to find innovative solutions. Firstly, they connected her with a group of students from Uppsala University participating in the initiative Stuns Energy Stories that became responsible for developing a prototype. Thereafter the Lab put her in contact with Ignite Public to find startups with energy solutions for the project.new business models.
"We have been working closely with Uppsala Municipality since 2019. For the past three years, we have helped them solve their challenges with new, innovative technologies and solutions. We established this collaboration with the municipality's management and grew to include actors throughout the entire organization," says Ignite Public's Innovation Leader, Marit Finch Westin.
In April 2021, Linnéa met four startups at Ignite Global Goals, a digital matchmaking event part of that year's SISP's annual summit Sveriges Innovationsriksdag.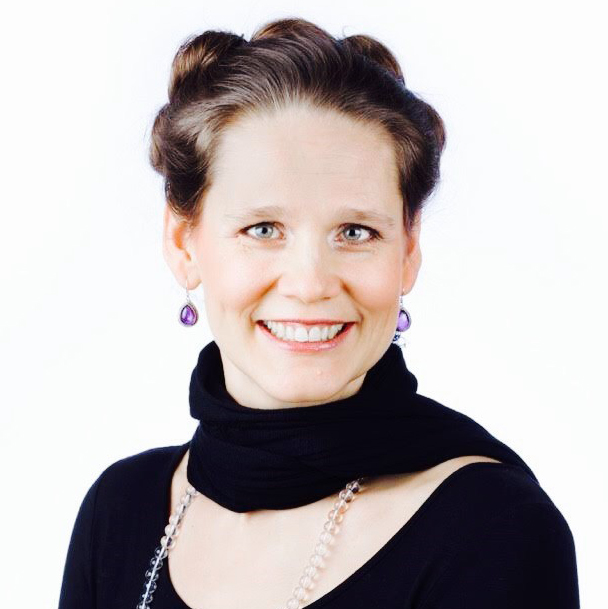 "It was really interesting because we got to meet companies that didn't have the solution already, but CoordiNet is also a new thing so the solutions don't exist either. We needed to find someone who could create the solution for us or with us," says Linnea.
One of the startups that the municipality team was matched with was the Uppsala-based company Tvinn, which creates innovative smart energy and charging solutions to help transition to sustainable energy.
"We have been eager to get into the CoordiNet project for quite some time. We created our company and what we are doing now based on this capacity problem and how to find solutions for that, so that's kind of in the DNA of the company," says Tvinn's CEO, Jonas Thyni.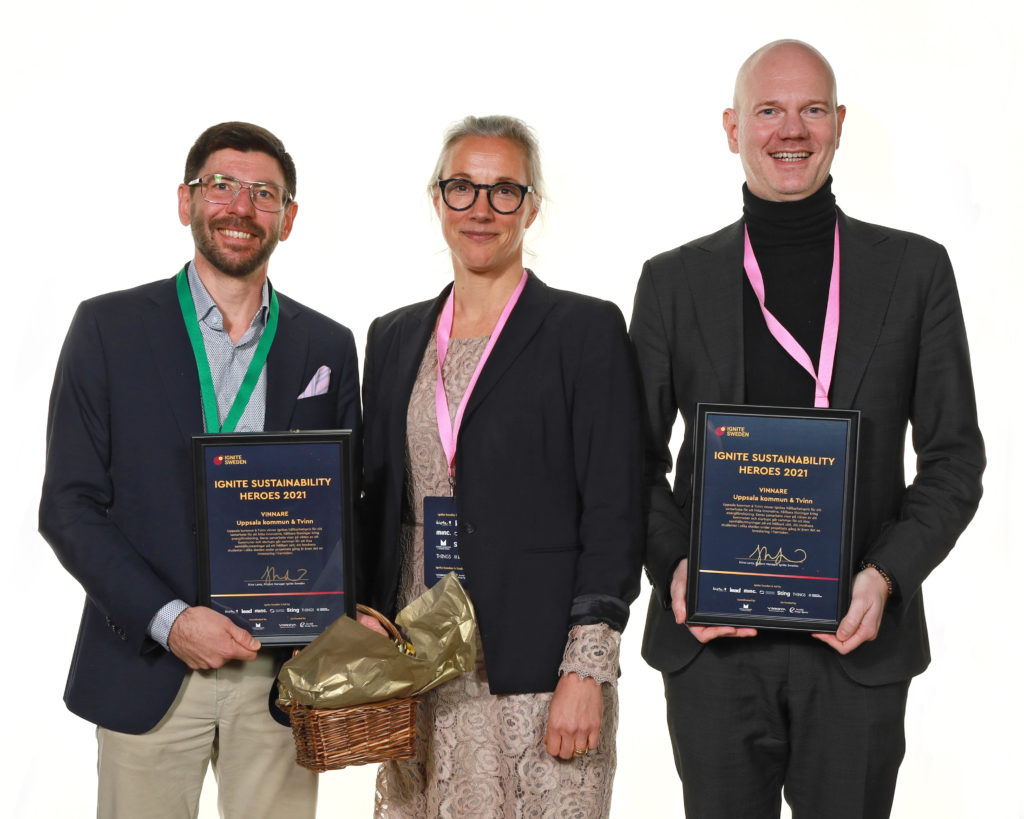 From Student Prototype to Rolled Out
After the matchmaking, Linnéa and the Innovation Lab worked together on the feasibility study. After the procurement process, the students' prototype was put together with Tvinn's solution. The combined solution was finally launched in the market in November 2021.
The project, winner of the Ignite Sustainability Heroes award 2021, has now been rolled out in Uppsala. The startup and the municipality are currently evaluating future applications for the solution.
"Energy is a hot topic for many Swedish municipalities. It is important that municipalities test and develop new solutions in pilot projects to later scale up what has worked, just as Uppsala has done with this project," concludes Marit.

Watch Linnéa Nedar (Uppsala Municipality) and Jonas Thyni (Tvinn) talk about their collaboration at Ignite Sweden Days 2021
After a successful first pilot, this collaboration will now scale up to save 750,000 liters of water and 21 kilos of microplastics annually.
Uppsalahem met Chalmers Ventures' company Mimbly two years ago at a matchmaking meeting facilitated by Ignite Public. The municipality-owned housing company was looking for startups with solutions for more efficient use of water in the properties.
In January 2022 they started a pilot project together, connecting Mimbly's add-on product, the Mimbox, to two washing machines in a building in Uppsala's district of Kapellgärdet. This product purifies wastewater and allows it to be reused in the washing process without sacrificing the quality of the wash.
The results of their first pilot project were impressive. In only eight months, the two washing machines saved 100,000 liters of water and caught 2.8 kilograms of microplastics that otherwise would have entered the sewers.
Uppsalahem will now scale up this collaboration with Mimbly. During the first stage, the Mimbox will be installed in ten washing machines. The project's goal is to save 750,000 liters of water and 21 kilos of microplastic per year.
"Together with our tenants, we have the potential to annually save 75,000 liters of water per washing machine. If we installed this solution in 10% of our shared laundry rooms, the savings would be over 5 million liters of water per year," explains Uppsalahem's Business Developer, Per Viklund.
"The results from our joint pilot project show the difference that the Mimbox makes by offering tenants a more sustainable everyday life. Uppsalahem has been working with us from an early stage. Projects that aim at filtering microplastics and saving water can do more for the environment than we can imagine," says Mimbly's Account Manager, Lauok Bahaddin.

Click here to read Uppsalahem's press release (in Swedish)
A project led by Avfall Sverige, Ignite Sweden and partners resulted in two pilot projects between the city of Mölndal and the startups Brighteco and Parlametric.

Startups can contribute to waste reduction by improving the reuse and recycling of products. This is one of the key conclusions of a project led by Avfall Sverige, together with partners including Ignite Sweden, that aimed to increase the reuse of household bulky waste by matching startups with innovative and circular solutions to recycling centers.
Behind the project are Avfall Sverige, Business Region Göteborg, Göteborg Kretslopp och Vatten, Ignite Sweden, Södertälje Municipality, Södertälje Science Park, Sörab, Telge Återvinning and VafabMiljö.

The Matchmaking
Everyday at their recycling centers, municipalities receive a significant amount of things that could have been reused or recycled. To tackle this problem, they are looking for innovative solutions that can help society improve the reuse and recycling of products.
Ignite Sweden played an active role in the project, conducted between September 2021 and February 2022, by using our method for scouting and matchmaking startups with the needs and challenges of the recycling centers. The goal of the project was to initiate two pilot projects to test new solutions and business models.
After a process where the challenges were shown to 1,900 startups, 34 companies applied to join the project. Twenty startups with a wide variety of solutions were selected to participate in a matchmaking workshop onsite at recycling centers located in Södertälje and Gothenburg as well as a digital event with Sörab.
"There was a great interest from startups in our network to work with recycling. One challenge for them is that they cannot run development projects without funding, but as long as there is a budget, they will proceed with the project," says Cathrin Johansson, former Head of Startup Relations at Ignite Sweden.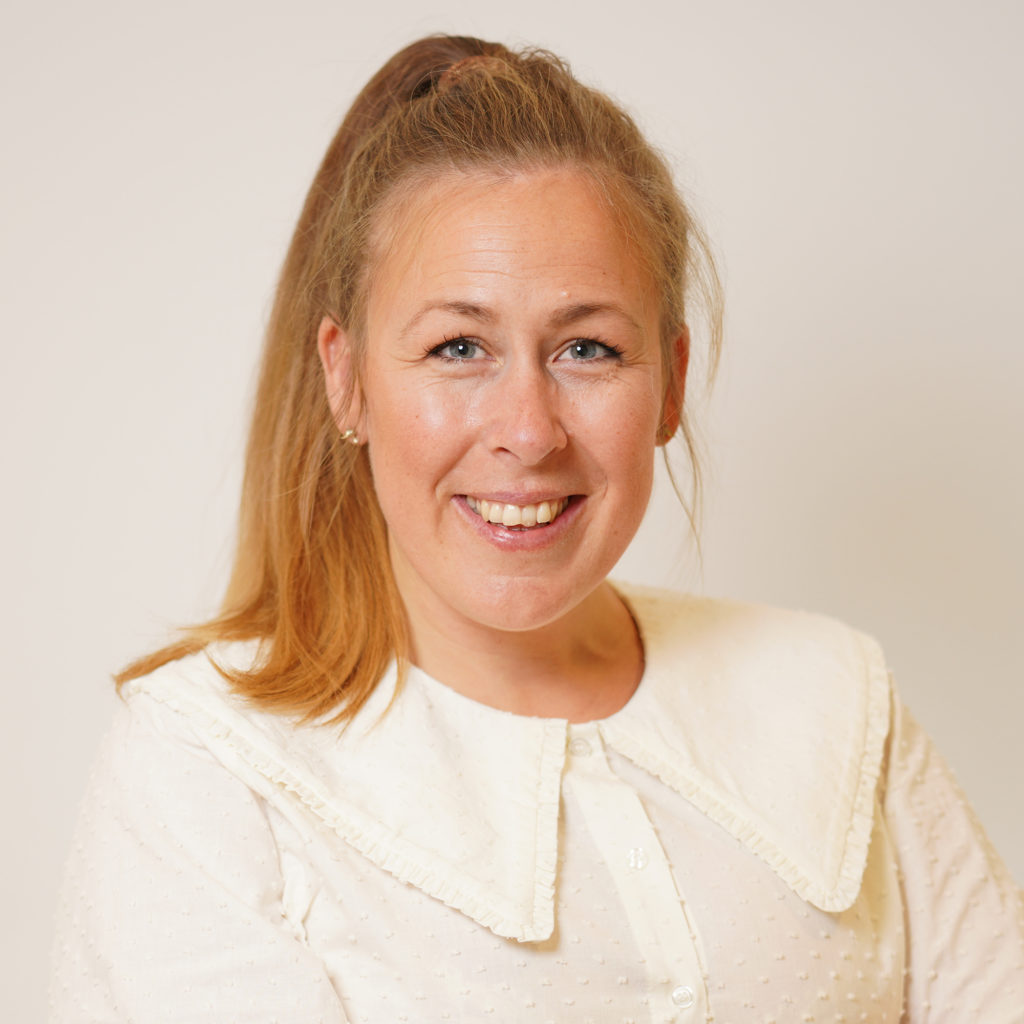 The Selection
Two important factors in the selection of both the startups and the recycling centers for the pilot projects were to make sure that the startups had the capacity to run the pilot and that the needs owners had the mandate and budget to actually implement the pilot in 2022.
Procurement managers were involved in the process to ensure the pilots were conducted in accordance with the laws and regulations of the contracting authorities.
The city of Mölndal was one of the participating organizations that were matched with startups during the workshops in December. After the workshop, they expressed a great interest in running the pilots and signed two deals with the startups only a month after the workshop.
The startups that were selected for the pilot projects were Parlametric, a company from Lund that works with narrative analysis of text and speech data, and Uminova Innovation alumni Brighteco which delivers light as a service.
"It is fantastic that the project has led to real business. The project has demonstrated that there is a real interest from all participating parties to be part of the solution. There were many great ideas among the startups that could also be tested in potential future pilots," says project manager Tomas Thernström.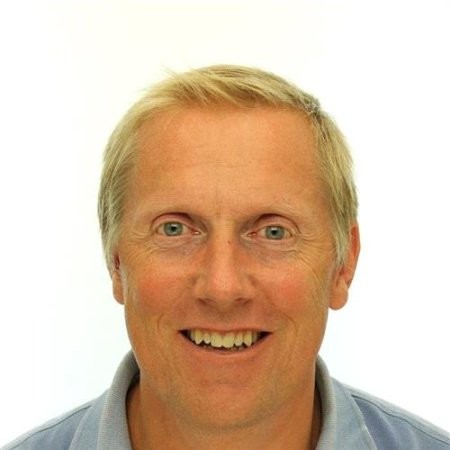 The Pilot Projects
These are the two pilots that resulted from the project:
Smarter digital survey
A collaboration between Återbruket Kikås in the City of Mölndal and the startup Parlametric
The pilot aims to analyze data in order to understand the driving forces, reasoning and obstacles when it comes to donating for reuse.
Light of our waste
A collaboration between the city and Mölndal and the startup Brighteco
The project aims to collect broken flat screens to be used in the manufacturing of lighting fixtures.
Photo: Brighteco's Stefan Smedberg inspects the TV and computer monitors left at a recycling center. Photo credit: Avfall och Miljö
From their initial meeting at Sweden Innovation Days to a successful POC, learn how IPercept's solution helps minimize the risk of unforeseen breakdowns at Toyota Material Handling's factory in Mjölby.
First Meeting at Sweden Innovation Days 2020
IPercept Technology met Toyota Material Handling digitally in a meeting facilitated by Ignite during the first edition of Sweden Innovation Days in November 2020. It was one of the 440 tailored matchmaking meetings between 135 AI startups and 68 corporates and public organizations held during the day.
"AI has been one of the most demanded technologies in Ignite since our start, but at the same time it has also been one of the most difficult areas for the startups to actually get collaborations in because of the quality of data and lack of know-how within the large companies," explains Stina Lantz, Program Manager at Ignite and VP at SISP Swedish Incubators & Science Parks.
She highlights that the result of the startup-corporate matchmaking with focus on AI held during Sweden Innovation Days in 2020 proves that we have now entered the era of enabled AI.
"An important aspect of this specific case, is also the environmental impact when successful digitalization leads to concrete climate action," she adds.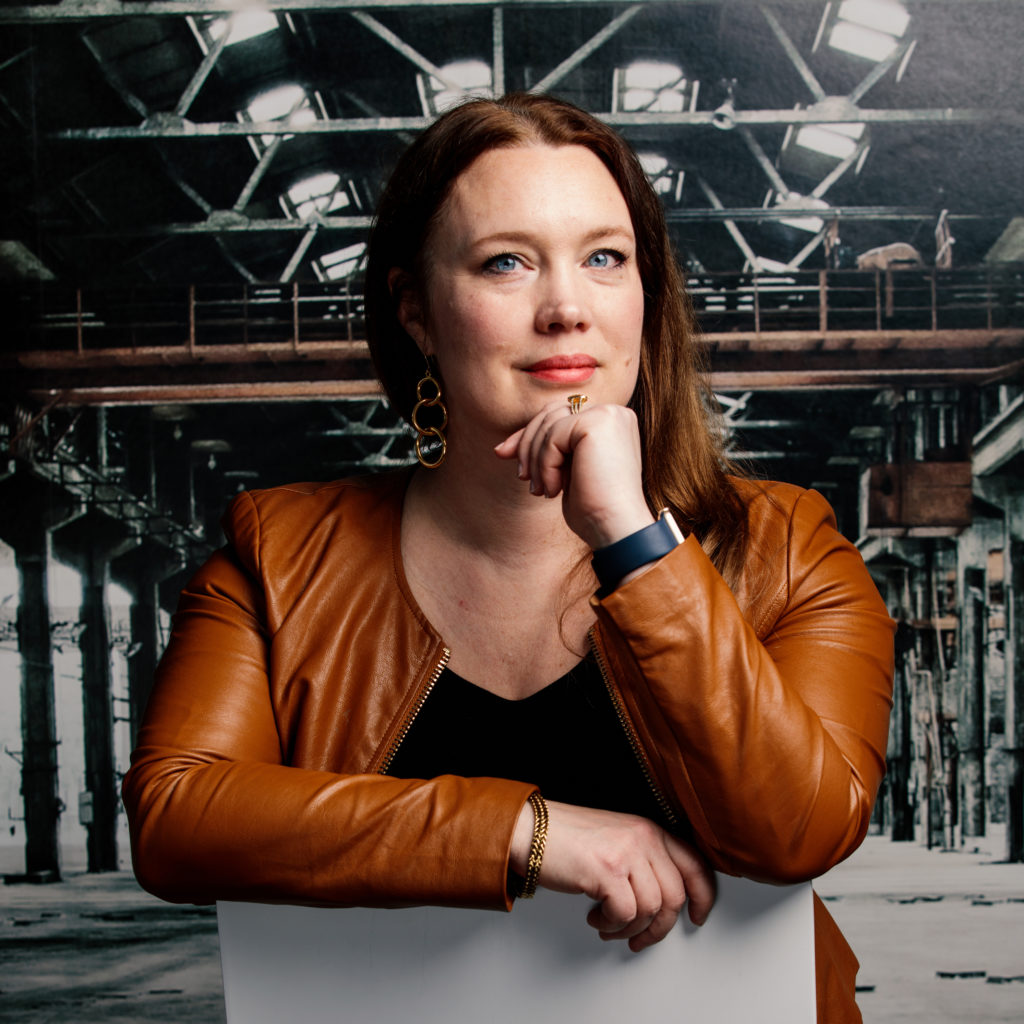 IPercept Technology is a deeptech spin-off from KTH Royal Institute of Technology developing plug & play automation of diagnostics and condition monitoring of industrial machinery to increase control and transparency of factories.
The startup was at that time part of our Founding Partner Sting's incubator program and it was through their business coach Magnus Rehn that they first heard about the possibility to meet potential customers through Ignite.
"As part of our incubated companies' business development, the earliest possible interaction with real potential customers is an important part. In this way the proposed solution can be validated with the market top of mind. This leads to both more optimized technological development, a verified business model and a stronger relationship with the future customer. All of this is what Sting sees as the key to success," says Magnus Rehn, Business Coach at Sting and also Chairman of the Board at iPercept Technology.
It was another Ignite Founding Partner, Lead, an incubator with locations in Linköping and Norrköping in Östra Götaland, that invited Toyota Material Handling Europe to meet AI startups at the event. iPercept was one of the seven startups the corporation was matched with.
Toyota Material Handling is the world leader in material handling with a product range that includes manual hand trucks, autonomous self-driving 1.5 tonne vehicles and innovative energy solutions. Its European headquarters are established in Mjölby, also in Östra Götaland, where approximately 4,000 employees work with material handling from development concepts to produced vehicles, sales and service.

From Matchmaking till Successful POC
After their initial meeting, the two companies quickly realized that what IPercept Technologies had to offer could fit very well with the needs and ambitions of Toyota Production System.
After the summer of 2021, a Proof of Concept (POC) began at Toyota Material Handling' factory in Mjölby. Targeting two large robots, the objective was to explore how IPercept's solution could minimize the risk of costly, unforeseen breakdowns on these mission-critical machines.
The POC concluded this spring with positive results.
"IPercept's novel technology has shown that it is capable of tracking mechanical degradation on a level that we have not been able to see before. We can now follow exactly how each critical component trends over time. This not only allows us to achieve smart maintenance but also reduces downtime and energy consumption in alignment with our ISO 50001 certification," says Mattias Dahlgren, Maintenance Manager at Toyota Material Handling.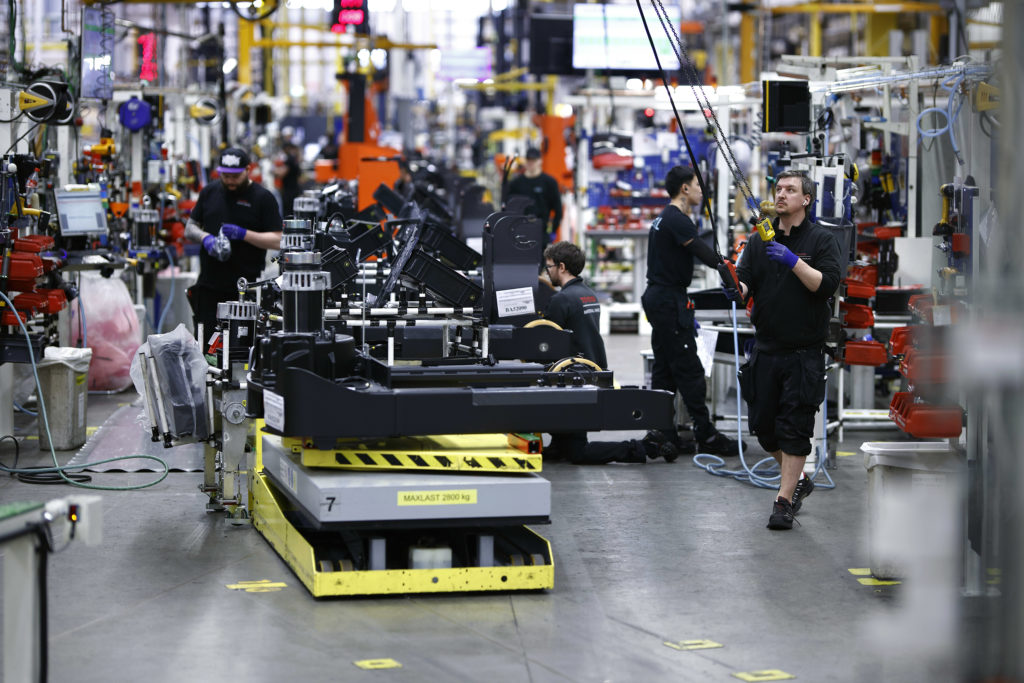 The solutions deployed by IPercept can best be described as a fitness tracker for industrial machines. It features a new type of sensor technology with market-leading sensitivity, self-tuned digital twin simulations, and advanced data analytics based on long years of research.
"It is a privilege to work with a company like Toyota that has really invented modern industrial manufacturing. We thoroughly enjoyed the creative atmosphere of working and evolving together," says Károly Szipka, CEO of IPercept.
The POC has now been converted into a commercial service contract and the companies are jointly exploring further opportunities together to build up a long-term strategic partnership. For Toyota Material Handling, this constitutes one more step in its continuous work towards smart maintenance and Industry 4.0.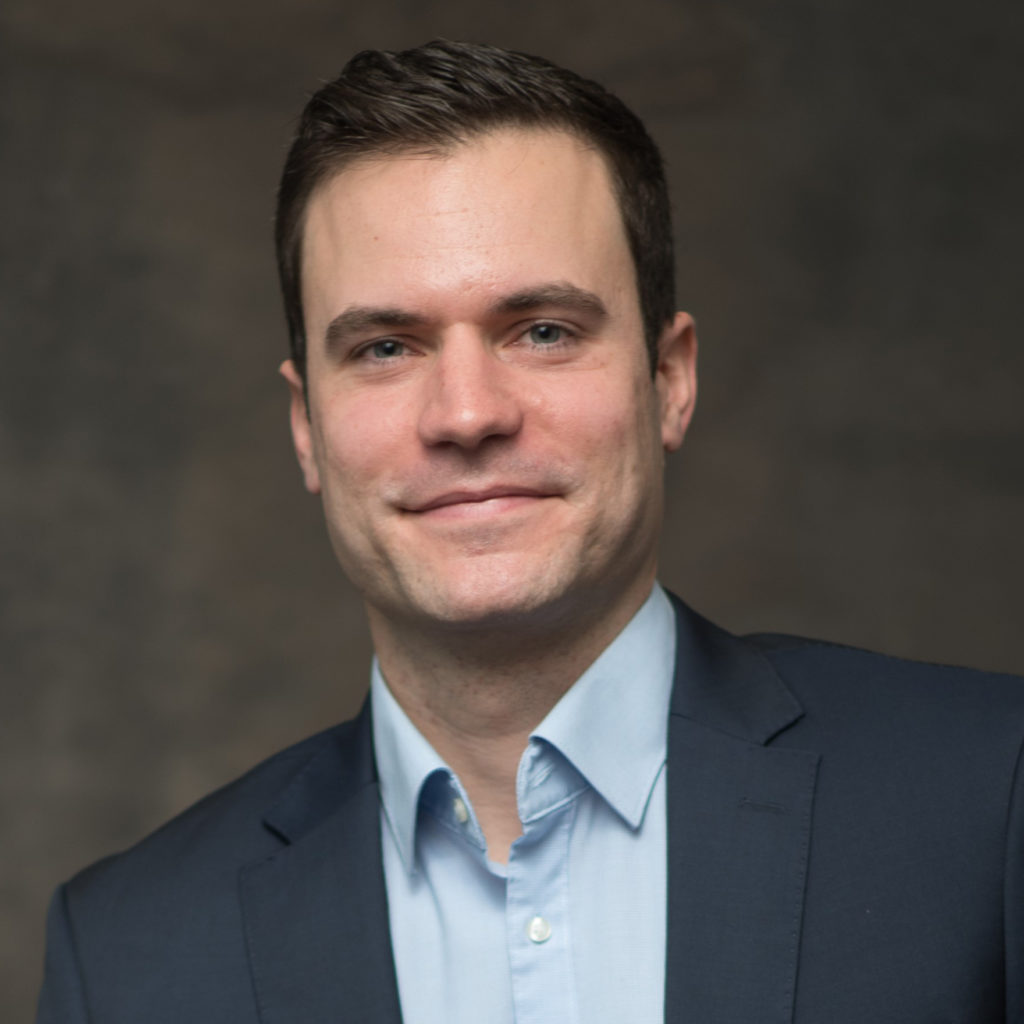 "The team at Toyota helped us to understand the importance of implementing a fully automated process that is completely streamlined with their operations. Today, this is an important and integrated part of our offering. We look forward to continuing to develop this partnership for our mutual benefit," concludes Károly.
Two Uminova Innovation companies, The Fine Arc and Bufferleaf, cooperated with a startup from Chalmers Ventures in this unique pilot project. The organizations were matched with our process Ignite Public.
Click here to read this article in Swedish at Uminova Innovation's website

Umeå Municipality had a challenge: to develop a digital youth center ("fritidsgård"). To make this idea a reality, they contacted its local incubator, Uminova Innovation.
"We made the decision that we will be where the young people are and they are mostly online nowadays. We thought it would be interesting to see if we could offer them a digital platform as a complement to our physical meeting place. The goal with this digital platform is to give young people the alternative to meet digitally in a place with an adult presence, where they could feel safe in case they are offended because someone will react and act," explains Åsa Säfsten Boman, Operations Manager at Fritid Unga in Umeå.
Umeå's Digital Strategist and CDO, Thomas Molén, thought that for this challenge he needed to "look outside the box".
"The demands from our citizens are increasing. They expect that the municipality will deliver services in the same way and with the same quality as other civil and private organizations. Sometimes the solutions and services they demand are outside the competence we have today. We need inspiration and we find it in startups," says Thomas.
Matchmaking with Ignite Public
There are many companies within Sweden's vibrant startup scene working with new technologies and business models. By connecting the needs and challenges of public actors with innovative startups, incubators such as Uminova Innovation can help startups to test and develop their products in an early stage together with potential customers, contributing to finding new solutions for real needs.
Uminova Innovation is one of the incubators that founded Ignite Sweden in 2017. To match Umeå Municipality with startups that could help them develop their idea, the incubator made use of our process Ignite Public, which has been developed together by startups, municipalities, regions, incubators and science parks around Sweden.
"Ignite Public has been developed together by many relevant actors with different perspectives. Thanks to that we now have ensured the quality of our process. This means that the collaborations between innovative startups and public actors often lead to good results for both parties," says Ignite Public Project Manager, Mikaela Färnqvist.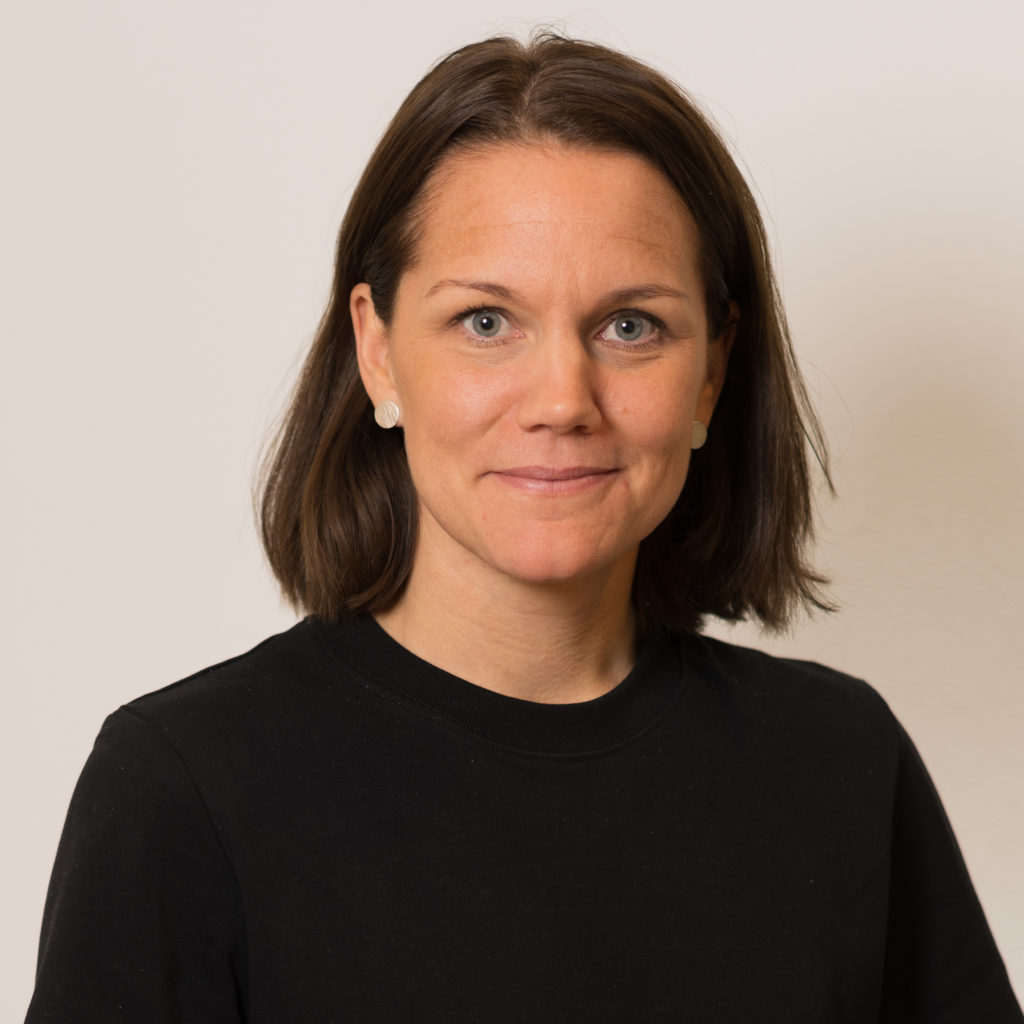 The process started with defining the type of digital youth center that Umeå Municipality wanted to create: it should be safe, secure, fun, engaging and with an adult presence. The second step was to scout startups around Sweden that had the potential to help Umeå with its challenge and match them with the municipality.
After meeting the startups in a matchmaking, Umeå Municipality decided to collaborate with three of them: Uminova's gaming companies The Fine Arc and Bufferleaf, and Chalmers Venture's startup Oterlu AI, which develops an AI text analysis tool.

From Matchmaking to Pilot
The startups collaborated with the youth center in Umeå during the past months in developing the trial version of the digital platform.
Åsa Säfsten Boman thinks that it was both exciting and fun to see how the startups collaborated with the young people at the youth center and shared their thoughts and ideas on the digital platform.
"The whole process has been very professional, from the support we received throughout the process and the selection of the startups for the matchmaking, to meeting the companies, learning what they could offer, and then selecting the ones that were suitable for this particular project. We have put together three great companies with fantastic skills and matched them to our youth's wishes and dreams on how the digital meeting place should be," says Åsa.
The Fine Arc's COO Per Fransson, who previously worked as a teacher, thinks that Umeå Municipality has created a sort of "SWOT team", a special group to dig into this very challenge.
"There are many aspects and dimensions in games. They can be a place for both learning and developing skills as well as a place for collaboration, meetings and creativity. What we offer as game developers are our technical competence and our behavioral understanding. We listen a lot to what the young people need. Living in a gaming world is completely normal for them. It is crucial that the platform works as a tool for youth center's leaders in the real world," explains Per.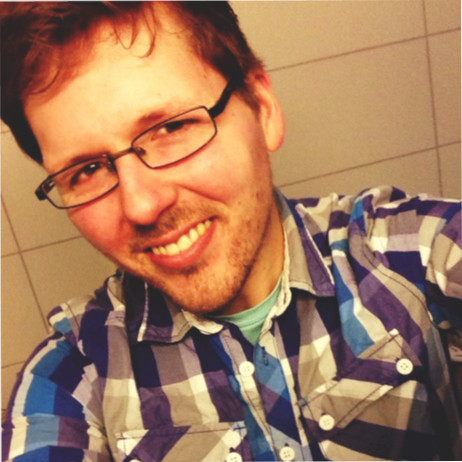 Procurement Didn't Obstruct the Pilot
Procurement could be sometimes a problem for startup-public sector collaboration.
"Both startups and municipalities often have concerns about procurement but I don't think the Swedish Procurement Act is an obstacle for startups to do business with public organizations," says Richard Larsson, business developer and public sector specialist at Uminova Innovation.
Ignite Public always involves the procurement team within the public organization to ensure that the collaboration is done in the correct terms according to the Procurement Act, while at the same time securing the conditions for testing new technologies and innovative solutions.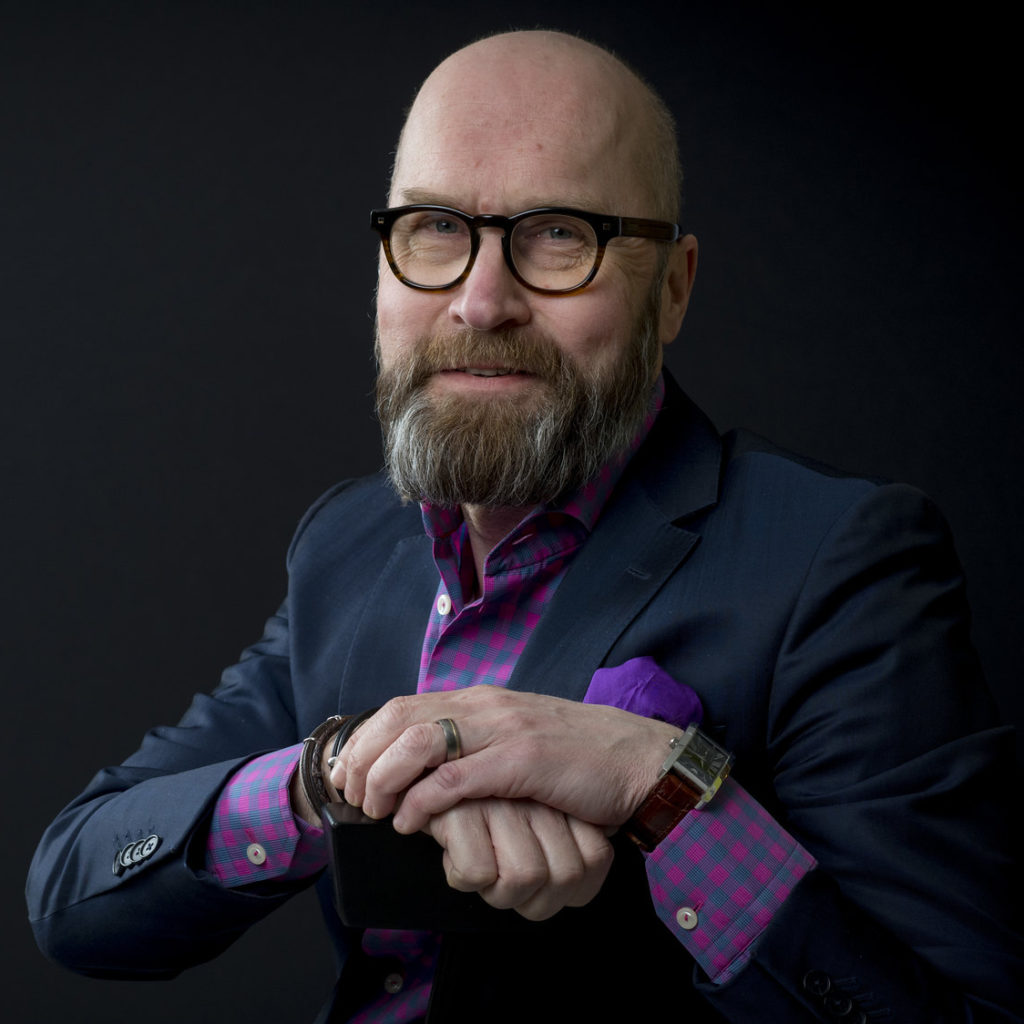 The Role of the Incubators in the Process
Maria Olofsson, Operations Manager at Uminova Innovation and Process Developer at Ignite Sweden, thinks that this startup pilot with Umeå Municipality shows the important role that regional incubators can play when it comes to creating solutions that the society demands.
"Umeå Municipality has been brave. We can see now that more public organizations around Sweden realize the potential of collaborating with startups. Why try to invent the wheel when the solution is already out there? A smart solution created in a municipality can be available for other municipalities to test too. At the same time, the startup companies get the chance to test their solutions in a real environment and gain insights that help them in their journey as well," explains Maria.
This pilot project has also proved that it is possible for startups from different parts of Sweden, in this case Umeå and Gothenburg, to meet and collaborate to make an even bigger impact together.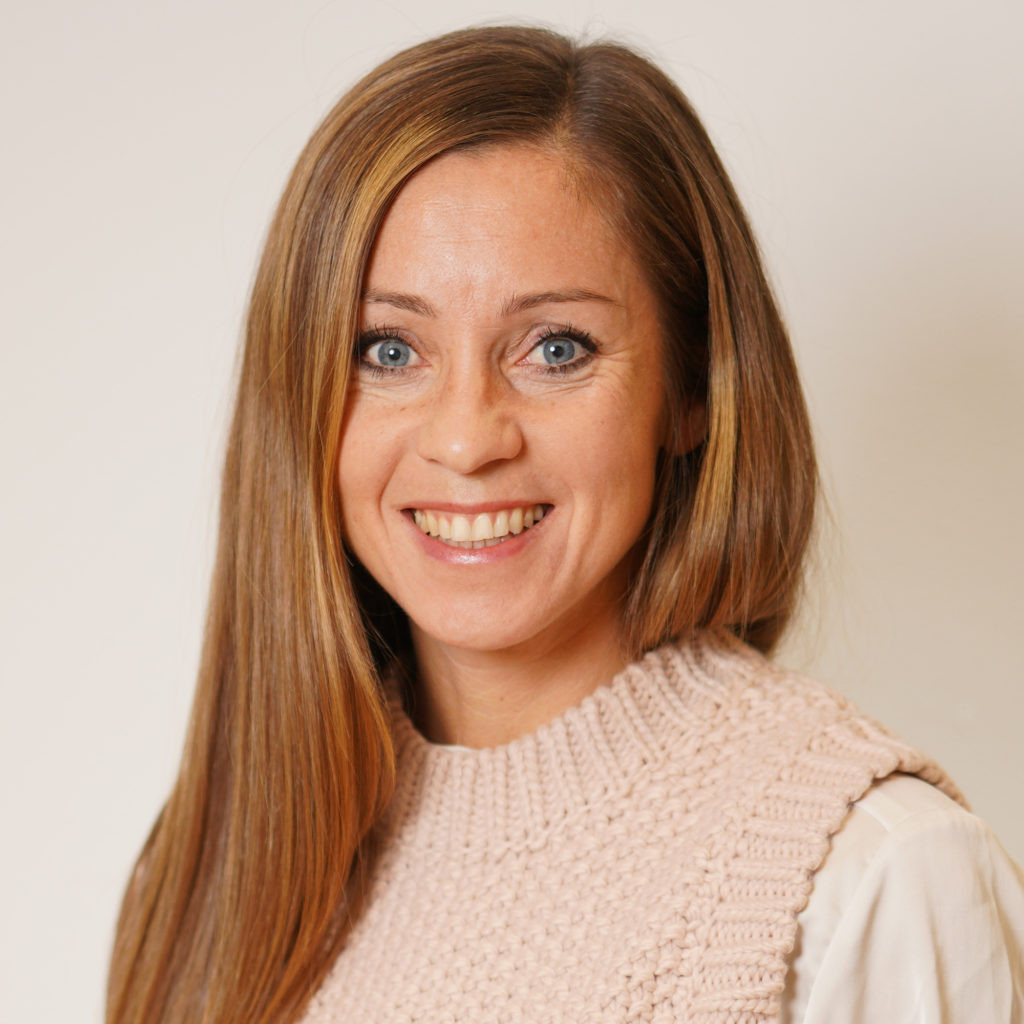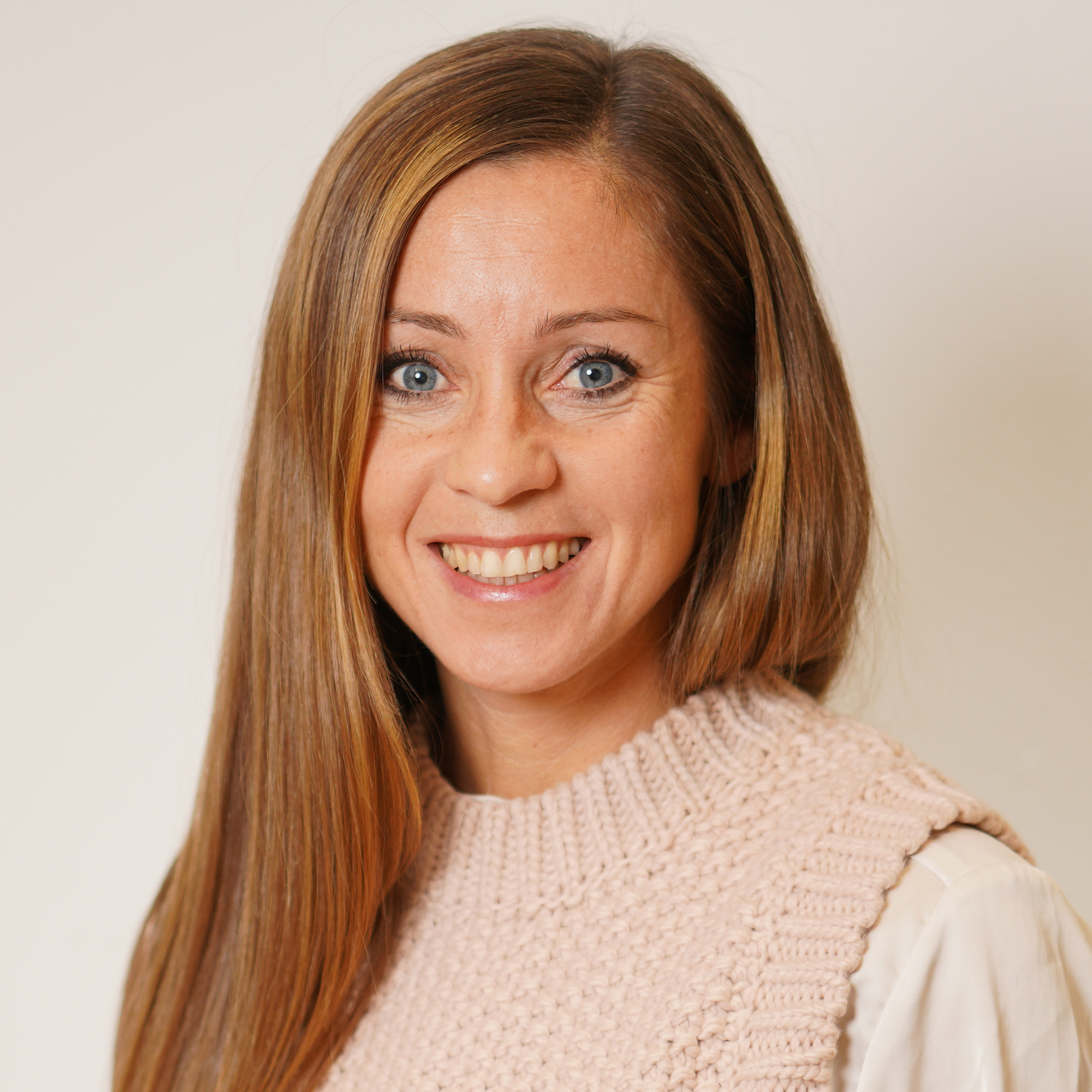 "All these solutions have a connection to a more sustainable society. So creating these kinds of opportunities is a win, win, win, win for everybody," concludes Maria.
Learn more about the collaboration between Uminova, Umeå Municipalities and the startups in this video

The article was originally published on Uminova Innovation's website.
Two great collaboration stories that show how the municipality has been working towards innovation together with startups matched through Ignite Public.
Uppsala Municipality has been a member of Ignite since 2019. During the last two years, they have been matched with over 70 small, innovative companies and initiated many pilot collaborations with startups such as Parlametric, Nagoon and Bumbee Labs.
In this article you will read about two fantastic collaboration stories where startups have helped both the municipality's cultural department and Destination Uppsala innovate despite the current pandemic times.
Gamifying Pelle Svanlös' hometown
Destination Uppsala had a specific challenge in mind when they met 6 startups through an Ignite Matchday last October: to find innovative solutions that could help them gamify the way locals and visitors explore the city.
"We wanted to create experiences around Pelle Svanslös (known in English as Peter-No-Tail) in his own hometown. Uppsala needs to create more experiences to complement the ones we already have. There are many spots connected to Pelle around the city and we wanted to create cool experiences there," says Helena Bovin, Marketing Director at Destination Uppsala.
"The fact that Destination Uppsala entered Ignite with a real and prioritized challenge made our work of scouting and preparing startups much easier. Of the 1500 startups we have in our database, we were able to present eight from all over the country. Among them was a startup from Umeå that turned out to deliver exactly what Destination Uppsala was looking for," says Marit Finch Westin, Business Developer at Ignite.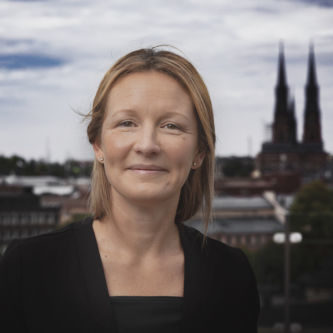 This Umeå startup is Exenze Active, which develops engaging experiences using augmented reality, geolocation and IoT. The startup developed a game in collaboration with Thnx Innovation, Morningdew Media, Bidnerdonethat och Josefine Egerzegy, that was released on June 5. Visitors can play the game on their own mobiles at Carolinaparken and Stadsträdgården in Uppsala.
"To be able to meet Destination Uppsala through Ignite was a turning point for us at Exenze Active. This project has helped us strengthen our product, our service capacity and our processes. We can now deliver at the level of capacity that municipalities and large companies demand. This project has generated many new opportunities for our company and now we see a bright future ahead," says Richard Lindberg, CEO at Exenze Active.
Click here to read the original article (in Swedish)
Creative Citizen Dialog
Uppsala Municipality is working on two projects for 2029: the application to become the European Capital of Culture and a housing exposition that will take place the same year.
"The projects have different goals and target groups, but they are mainly related to the same topics. The Capital of Culture will explore how the city has changed, for good and bad, with its growth. The housing exposition will show the innovative work that has been done while developing the municipality in a sustainable way," says Patric Kiraly, project manager and responsible for Uppsala's application to become European Capital of Culture 2029.
In order to develop the concept that will be part of the application, it is necessary a large process for co-creation between the municipality and various partners – including academia, private companies, public institutions and citizens.
"Culture is an important part of a people's life. It shapes who you are and who you want to be. Therefore, it is extremely important to understand the residents' view of themselves in relation to the cultural environment they are in, especially since Uppsala municipality intends to interpret what the city is and what it wants to be in our application," he adds.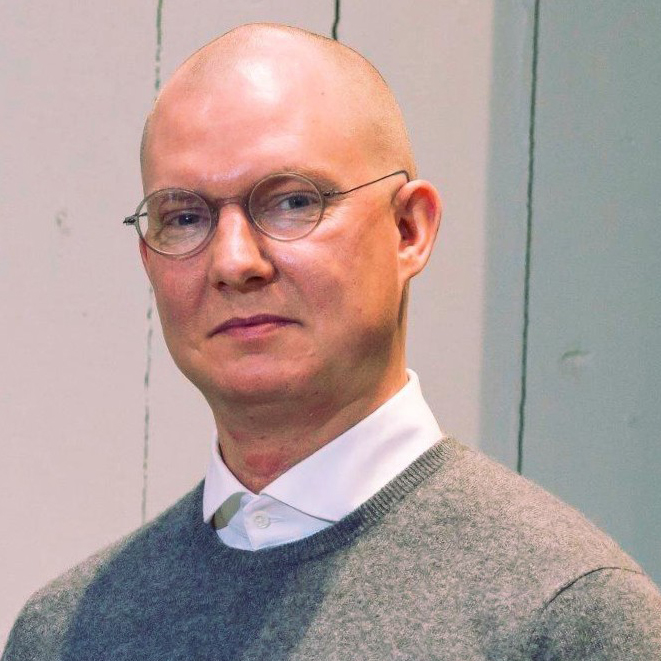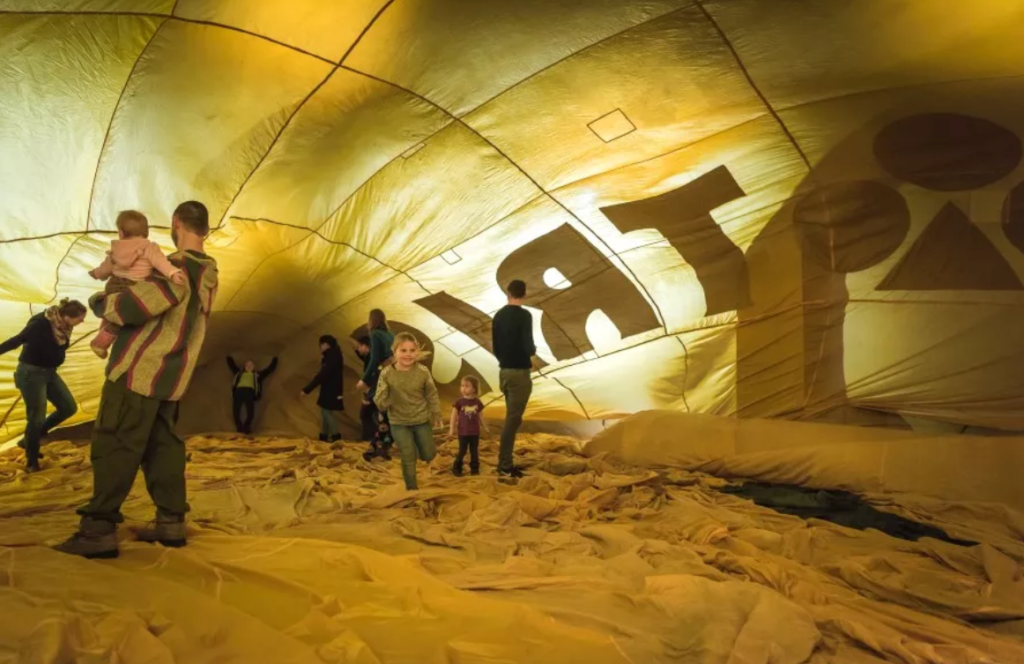 During the ongoing pandemic, it has been difficult to get a comprehensive picture that captures both the local spirit of the times and at the same time condenses the residents' vision and image of the future of the city. That is when Ignite comes into play to help the municipality's culture department solve this challenge by matching them with innovative startups.
"This challenge requires new ways of thinking and an innovative approach," says Johanna Wiklander, Strategic Community Planner at Uppsala Municipality.
The challenge is to develop new and creative ways to dialogue with its citizens, companies and other key actors. The ideas that are collected will contribute to both the application to become the capital of culture and as inspiration for the design of housing exhibition.
"I'd like to develop a digital co-creative dialogue method where the ideas from key actors such as stakeholders and companies are compiled together with the ones from inside the municipality," says Patric.
The goal of this work in collaboration with Innovationslabbet is to publish a first report in August 2021 based on the results collected with the help of a new effective solution.
"We'd also like to explore if this type of co-creative process strengthens participation in the development of our municipality," he concludes.

Click here to read the original article (in Swedish)
Using one successful collaboration to build the next was a smart strategy for Spotscale when they developed ground breaking technology with FLIR and then supplied it to Coor's extensive market. Their collective success highlights what can happen when you combine global leaders in hardware, innovative new software and great market knowledge.
Executive summary
Building damage can be difficult to spot early and difficult to fix later so Spotscale worked towards a 3D imaging technology. They then joined forces with thermal camera manufacturer FLIR to create an innovative new product that added thermal imaging to their 3D. This thermal technology added immense value by letting building owners see issues such as heat leakage, early water damage while the traditional imaging allowed cracks and other structural issues to be seen without a physical inspection.
"By using FLIR's cameras we could get much richer imagery, meaning thermal imagery. When we used their new cameras and worked together with their engineers, we could get a much more interesting solution with the heat leakage," says Ludvig Emgård, CEO at Spotscale.
As FLIR is a world leading thermal camera manufacturer with a large portion of the global market share, it was a 'no brainer' for Spotscale to meet with them to discuss possible collaboration. But the innovation needed to find a suitable market. For this, Coor was also an obvious choice because of their extensive market network and knowledge.
A Winning Combination of Hardware, Software and Market Expertise
Spotscale began their journey just as drone technology was becoming more accessible in early 2013. They focused on transforming the real estate industry by providing high resolution three dimensional imaging of their buildings. However, at this time, 3D imaging and VR technology were practically unheard of in the real estate industry and Spotscale spent much of the next seven years educating others and developing their solution to include infrared thermal imaging. It was this new infrared thermal imaging that drove their collaborations with world leading thermal camera manufacturer FLIR and later, leading provider of facility management services in the Nordics, Coor.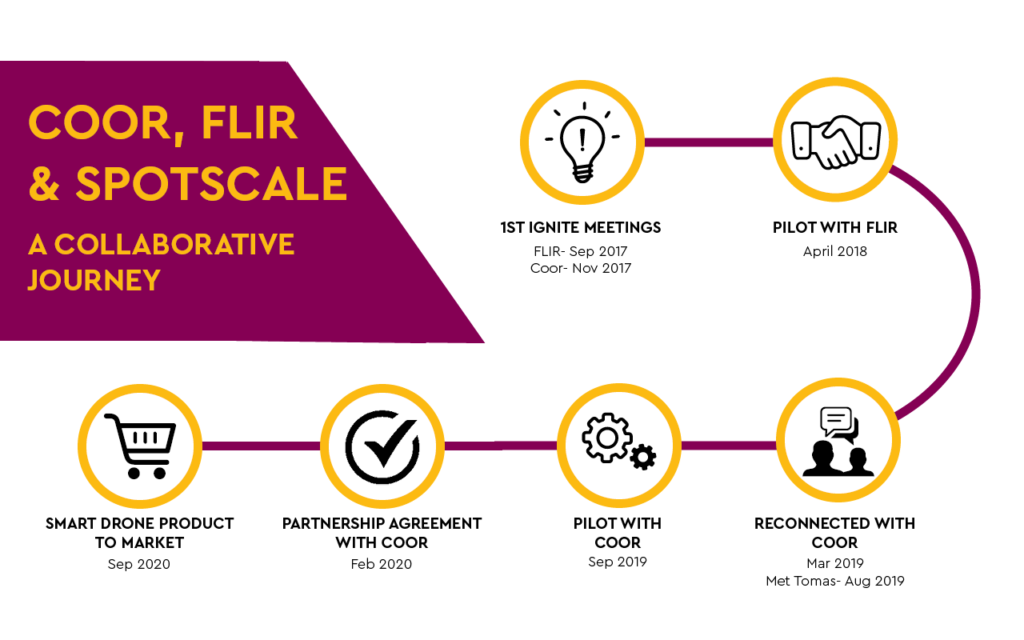 While the companies didn't all work directly with one another, one collaboration did enable the next. While FLIR and Spotscale's collaboration focused on developing the product and a technical solution, Coor was a success at the customer and reseller level, through their joint customer journey and product validation in the right market.
First Spotscale worked together with FLIR on the highly technical thermal imaging product. This is something that has never been done before and it wouldn't have been possible without the two companies coming together.
"It opened a new niche for Spotscale to bring their very capable solution into a new, world-first application. We were able to provide them with knowledge, equipment, some exposure and credibility in the thermal imaging domain," says Katrin Strandemar, VP of Platforms & Innovation at FLIR.
"The product we put together, we could only do it because we could loan the cameras from FLIR. But it wouldn't have been possible if our engineers at Spotscale didn't also coordinate. They had to collaborate on the very deep bits and bites level on thermal imagery because it's quite complex," says Ludvig.
Once they had the product, it needed a market. This can be a challenging prospect for many startups who often don't have the direct access needed to understand the exact needs of their market. Luckily Coor was already on Spotscale's radar as a potential option because of their extensive contacts within the right market. Both Ludvig and Tomas Hultgren, Group Innovation and Solution Manager had similar ideas about what Coor would bring to the table.
"It doesn't matter how good your product is if you don't have the right market for it. Even if you have a great product and feel it really should fit a market, it's not proven until you get recurring revenue from that market," says Ludvig.
Tomas agrees saying that "from the moment we started to work on an official partnership, I started to work on how we could 'Coorify' their solution. My plan is that Spotscale's solution is going to be a vital and fundamental part in our larger strategy."
It's also a matter of developing trust between customers and due to their long-term relations with their customers, Coor could open doors that may have otherwise been difficult for Spotscale to access.
"One challenge for startups is to establish trust both internally within the organization they're working with but also on the customer side. This is the benefit of working with Coor because if we approach the end user with the startup's solution, there is existing trust based on our long term relationship with the customer," says Tomas.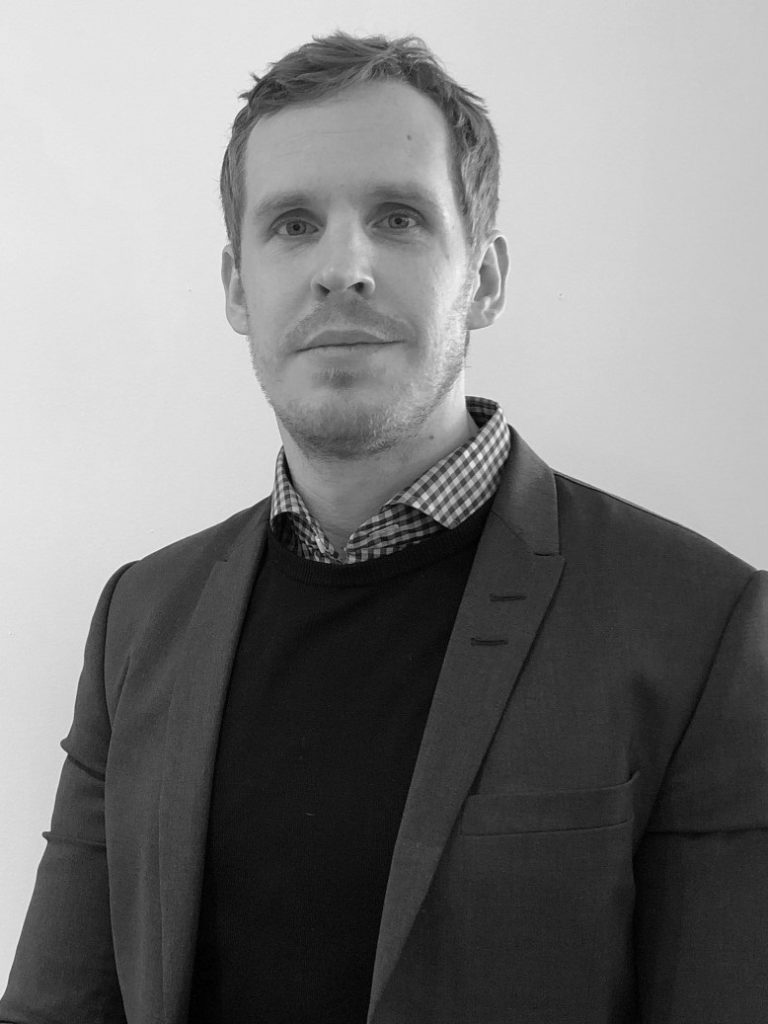 Finding A Champion
Spotscale initially met FLIR and Coor through separate Ignite matchmaking events in Linköping in 2017, but despite some positive reactions and follow up meetings, it wasn't until they connected to internal champions within the larger companies that things really started to develop.
"You really need a champion who is ready to put their reputation and role at risk because large companies are risk averse. If you do nothing, there are no negative consequences. If you take the risk to do something new, then you are also accountable if it goes wrong in some way," says Ludvig.
The riskiness of beginning collaborations with innovative technology can make finding the right people difficult, but Ignite can help introduce companies to people who know who to reach out to. That's what happened in Spotscale's case with Coor. Through contacts, Ludvig was introduced to Tomas who became Spotscale's champion at Coor in August 2019.
"Sometimes these innovation representatives at Ignite are spiders in the web, they are connected to a lot of people in the company. It's always a people game. You have to find the right person with the right chemistry and they have to believe in you and your company for anything to happen. You need the right champion who has the guts, the internal charisma and the internal position to make the case and bring the budget. For us, that happened with two companies, FLIR and Coor," says Ludvig.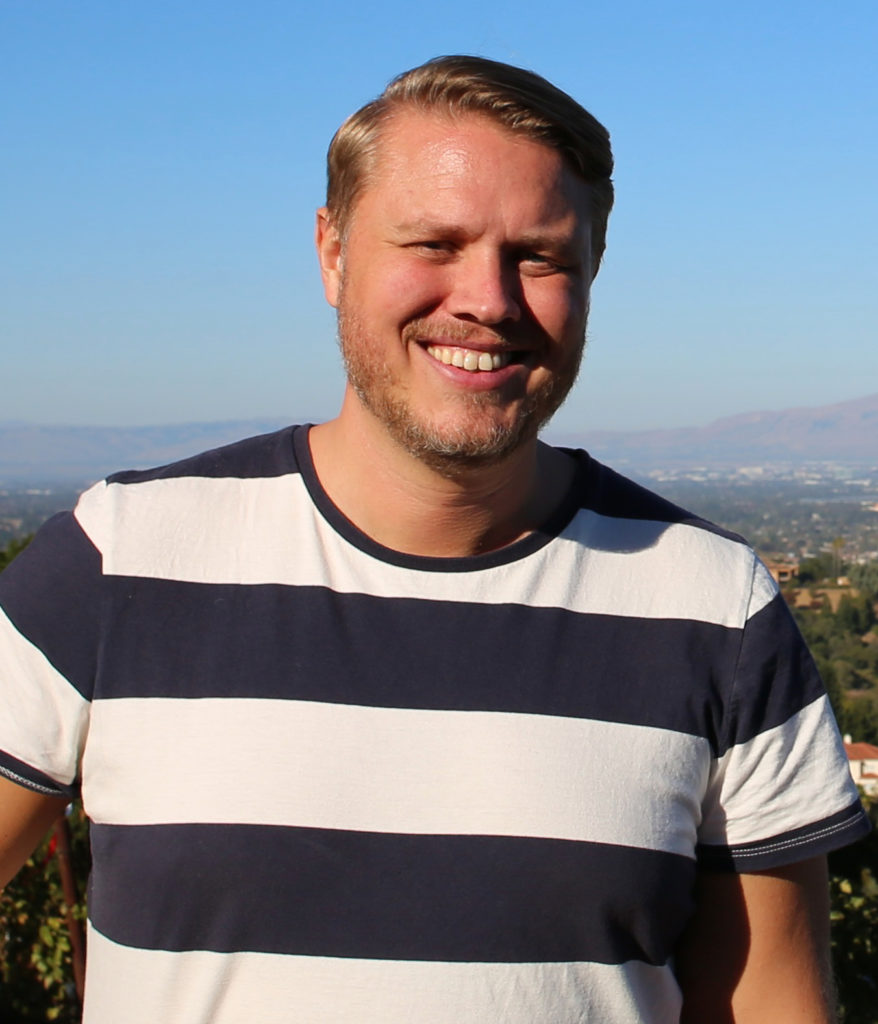 According to Thomas it was also a matter of timing and product development that helped peak his interest in collaborating with Spotscale. When the companies first met, Coor didn't have the business arena and Spotscale's solution was not developed to a level that was interesting to Coor at that time. It was when they reached out again in 2019 that Tomas was introduced to the company.
"I saw potential both in Spotscale as a company and the competence within, but also very much with the actual solution they had developed and were pushing for," says Tomas.
FLIR also saw clear potential advantages of working with startups to create new technical solutions.
"Working with startups is a great way to become a leading edge company because it allows you to focus on your core competences, while exploring new technologies and opportunities. This can also be a great way to enter smaller niches that are hard for us to develop custom solutions for on our own. We can learn and experiment in a cost effective way," says Katrin. 
Understanding Needs and Finding the Right Fit
Once Coor saw the technology that Spotscale had developed with FLIR, they saw how it could benefit their customers but needed to go through an extensive process to ensure that the collaboration would work on a legal and financial level. But according to Tomas, it wasn't something they realised they needed until it was presented to them.
"In some cases, like with Spotscale, you suddenly see this type of solution and you realise that despite doing something the traditional way for 20-30 years, we now have the technology to do it in a much more efficient, safer and cost efficient way. That's when you see a need for it."

For Spotscale working with these two companies was something they envisioned long before they actually began collaborating.
"We have been attracted to them for a long time, so it was fairly easy to say to FLIR that we thought we could build a kick-ass thermal product together, that would be the best in the world with them, so that was an easy sell. It was similar with Coor, we have great technology, and they don't have anything like it but they have a great sales network. It just made sense on so many levels, so for us they were the 'easy' ones," says Ludvig.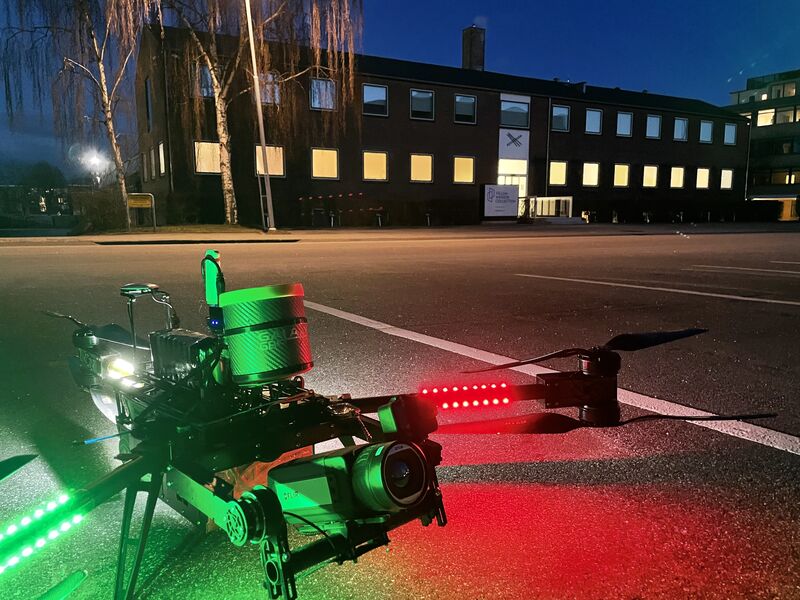 Though working together was a mostly positive experience, pace is often brought up as one of the biggest challenges when moving from the initial meetings to an actual partnership. These collaborations were no different but both companies say that patience and flexibility were essential to making it work.
"Large corporates tend to have more bureaucracy compared to startups, however these processes do bring value because it is a sustainable way of working, but you need to find the flexibility to move at a faster pace. You need to be creative to see which processes you can skip and how you can reach the same results without always following the traditional way of working," says Tomas.
The legal aspects were a key example of these types of pace issues because new technology often doesn't fit cleanly into existing frameworks and it takes time to find the right fit.
"The legal frameworks we are traditionally working from are more or less based on selling a product or selling a service. The solution from Spotscale, and many of today's new solutions, are based on hardware in combination with knowledge, in combination with services and to apply that from a legal standpoint is a big challenge," says Tomas.
Despite these challenges, both Ludvig and Tomas see great potential working together and an opportunity for both sides to generate a lot of value.
A Long Term Vision For Success
All three companies have formed positive partnerships and have a long-term vision to develop further in the future.
"We worked intensively with Spotscale for a little over a year. We have since continued to work together in different ways. Spotscale is still in our Thermal by FLIR program and we help them out whenever we can," says Katrin.

"We are not looking at just creating one limited pilot with a startup company, we are looking at integrating the solutions into the offerings we have and based on the company needs to be sustainable enough to get through good and bad times," says Tomas.
Ludvig also notes that it is important for the collaborations to not only create value for their customers, but also encourage more sustainable development focused on repairing buildings rather than just replacing them.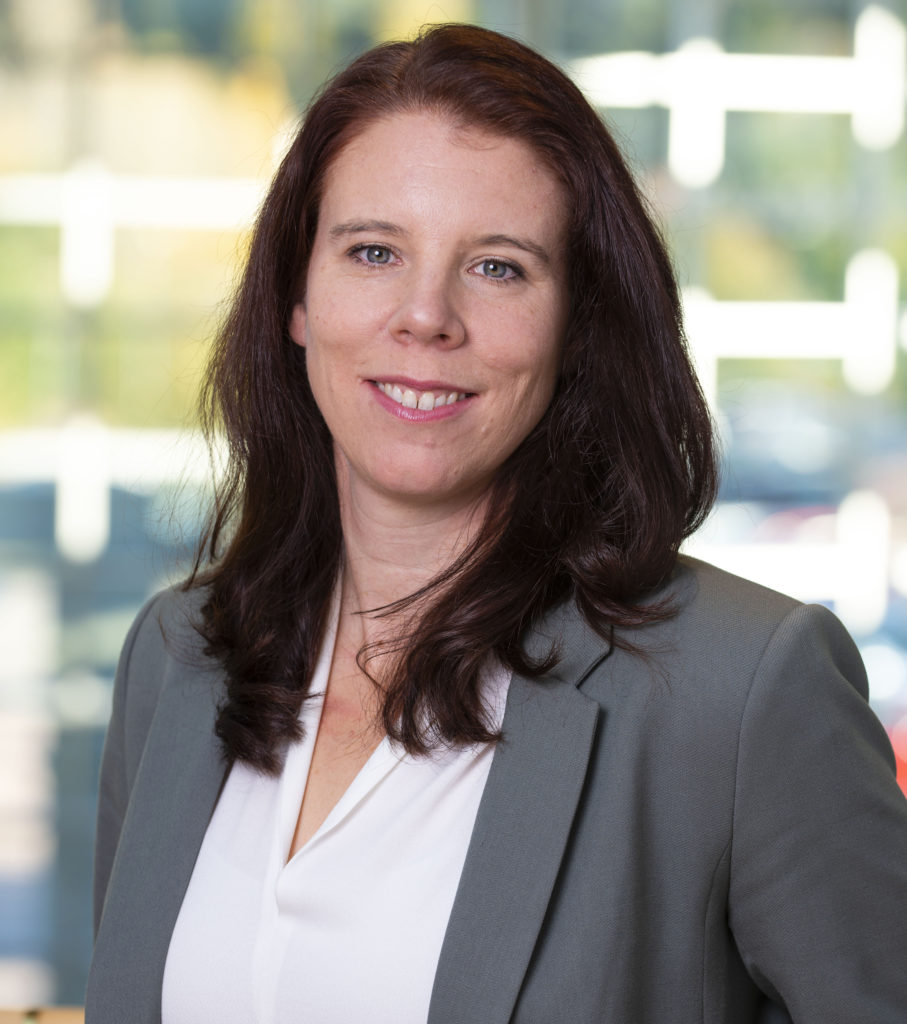 "Our objective is to implement our technology as widely as possible. Maybe we don't need to tear down so many buildings, we can preserve them longer, because we need buildings to live and work in. We can still build new buildings but we can refurbish the old ones as well."

"With the technology from Spotscale, real estate owners can meet society's demands on important issues like climate. It's not only saving them money but it gives them the chance to contribute to a better world," says Ludvig.
United Nations' Sustainable Development (SDGs) addressed by the collaboration project
LocalLife is this year's Kommersialisingspriset (Commercialization Prize) winner. Together with E.ON, Järfälla Municipality and Barkarby Science, they will initiate a project that will help create more sustainable heating and help residents sort their waste more effectively.
The annual prize is initiated by Ignite Sweden and awarded as a part of Power Circle Summit, powered by Energimyndigheten, EIT InnoEnergy and Svenska Mässan. It consists of a commercial project with an Ignite Corporate Member, this year, E.ON. For the first time the project will also involve a public sector organization, Järfälla Municipality.
This winning project will begin at Barkarby Science testbed in Barkarbystaden in Järfälla Municipality. LocalLife will work with E.ON to reduce the amount of plastic going into the incineration plant that converts the city's waste into electricity and heat by encouraging tenants in two residential buildings to reduce the amount of plastic they put in general waste.
Currently, E.ON has no direct contact with household residents and Järfälla Municipality lacks the specific tools needed to promote behavioural change. Stockholm based startup, LocalLife will provide the missing link with a digital platform that encourages residents to recycle more. It will also highlight the benefits of cleaner energy production when there is less plastic being burned as general waste.
"The goal is to further develop the platform and increase our understanding of the value it provides. We want to find ways to collaborate together with the municipality, property owners, energy companies to increase the sorting of plastic,"

says Patrik Nyström, CEO and Co-founder of LocalLife.
Aiming for Long-Term Sustainability
Using waste created by the city's residents to generate energy creates a more circular, resource efficient system, however plastic is an ongoing challenge due to the significant carbon emissions it produces during the process. Lessening this impact is a key part of both E.ON and Järfälla Municipality's long-term sustainability goals.
"Järfälla Municipality faces major sustainability challenges. I believe that innovation and digitalisation are two key factors for achieving these sustainability goals,"

says Jenny Ångman, Head of Innovation at Järfälla Municipality.
"Our goal is that by 2025 all the energy we produce or distribute will be 100% renewable and recycled, so we need to be a driving force for sustainable energy transition in the cities. We want to reduce carbon emissions through scalable business solutions and spread examples of how to speed up this transition. Our customers need help to switch to sustainable solutions and I see collaboration with startups and other actors as essential if we are going to achieve our sustainability goals,"

says Rebecka Höjner, Project Manager for Sustainable City Development at E.ON.
The project addresses UN Sustainable Development Goals 7 (Affordable & Clean Energy) 11 (Sustainable Cities & Communities) and 12 (Responsible Consumption & Production). It aims to increase environmental sustainability within the region and generate greater awareness of the impact individuals can have on clean energy.
"What is good about the project is that it connects E.ON, LocalLife, Barkarbystaden real estate actors and the municipality to collectively implement sustainable recycling. This results in reduced emissions. Currently 28% of what goes wrong is packaging and a significant part of it is plastic, so it is important to address this issue,"

says Stina Behrens, Business Developer at Barkarby Science.
"LocalLife's solution is a great example of how innovation can contribute to solving a comprehensive problem in a circular way where many key players are involved, from energy companies to property owners, municipalities and end consumers. If we want Sweden to continue leading the energy transition, it is crucial that we accelerate the commercialization of these innovations by enabling collaborative projects like this one,"

says Andreas Stubelius, Senior Portfolio Manager at Energimyndigheten – the Swedish Energy Agency.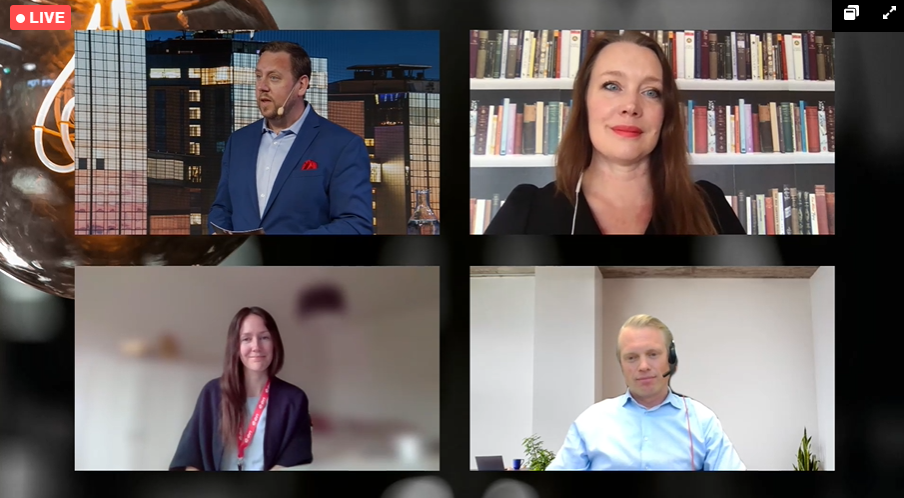 Kommersialisingpriset's Impact on Sustainable Collaboration
LocalLife met both E.ON and Järfälla through Ignite Sweden, a non-profit program that connects startups with potential corporate and public sector customers. Ignite was also in charge of selecting this winning project.
"The prize is a fantastic example of how the private and public sectors can drive change for a more sustainable lifestyle, and how startups can be an accelerator in this transition. It shows that the work we do with public actors at Ignite is important to drive sustainable development, and create good business opportunities,"

says Karin Bengtsson, COO at Kista Science City, one of the initiators of Ignite Public, that matches public sector organizations with startups.
For LocalLife the award is a great confirmation that their solution is interesting to commercial players and can have a positive impact on sustainable urban development.
"This prize is a fantastic opportunity for us to develop together with our partners and prepare a joint plan for further implementation. Finding workable solutions for recycling is a complex process with many actors involved and I think this prize is really for everyone who will be involved in the pilot!"

says Patrik Nyström.
This is the third edition of the Kommersialiseringspriset. The two previous winners were Mimbly in 2019 with Coor Service Management and Univrses in 2020 for their project with ABB. Both of these projects have completed their initial pilots and continued to develop their collaborations further.
Facts about the Kommersialiseringspriset
– The prize is awarded annually and began in 2019 as part of the conference Power Circle Summit.
– The prize was initiated by Ignite Sweden with the support of Energimyndigheten, EIT InnoEnergy and Svenska Mässan.
– The award aims to emphasize the importance of commercial collaboration between established companies and young innovative startups.
– This year's award went to the Stockholm-based startup Locallife for its project with E.ON and Järfälla Municipality
– The winners of the previous editions were Mimbly (2019) and Univrses (2020)
About Ignite Sweden
Ignite Sweden is a non-profit national program that aims to initiate collaborations between startups and established companies. Since it began in 2017, Ignite has facilitated 3725 curated matchmaking meetings between 671 startups and 219 corporations and public sector organizations, resulting in 230+ paid commercial collaborations.
Ignite Sweden is led by Kista Science City, LEAD, MINC, THINGS, Sahlgrenska Science Park, STING and Uminova. The initiative is coordinated by SISP – Swedish Incubators & Science Parks, and co-funded by Vinnova – Sweden's innovation agency and Energimyndigheten – the Swedish Energy Agency.
Ignite Public is a program within Ignite Sweden funded by Vinnova that matches public sector organizations with innovative startups. These collaborations can help address the societal, economic and environmental challenges currently faced by the public sector with solutions from startups.
Järfälla Municipality wanted to gain more insight into what is important for their community, particularly in areas that faced social and economic challenges. With Parlametric they found a more effective way that introduced them to new technologies and a more digital way of thinking.
Executive Summary
Providing narrative analysis using innovative machine learning methods, Parlametric sees the public sector as an ideal customer because municipalities see the inherent value in listening to their citizens. Their work together with Järfälla Municipality allowed over 200 local residents to give their opinions on the municipality and community safety in a more digital way.
"We have to digitize different processes to make it easier for people to participate but we also have to remember not all people can use digital means for dialogue. This is a key issue, but in the long run I hope we can find more ways of working with digital and especially AI," says Democracy Developer at Järfälla Kommun, Jessika Karreskog.
The collaboration was a positive learning curve and particularly opened up Järfälla's knowledge of startup companies capabilities and the potential digital solutions they can provide for the public sector. Parlametric were also happy to help the municipality along their road to digitalisation but emphasised the need for continued dialogue.
"It's important to keep doing continuous analysis and measures. It's best to do it often so that you are in essence having a dialogue with your citizens and getting to know them; what they want, need and desire," says Thomas Strandberg, CEO and analyst, Parlametric.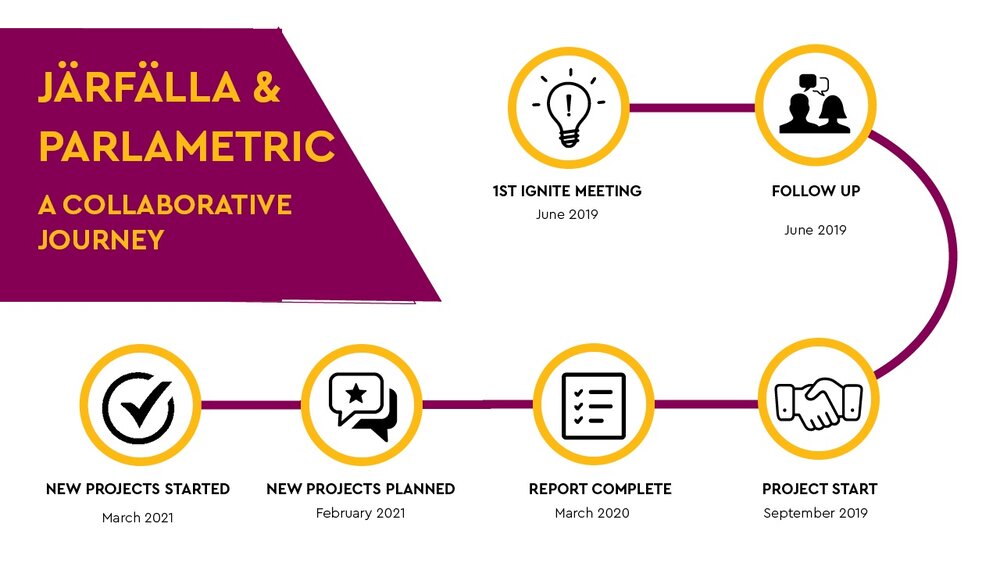 Discovering New Partners and Technologies Through Ignite
Noticing that there wasn't a non overly technological solution for capturing important insights from communities, Parlametric began in 2017 to create something that was easy for the end user but utilizes complex machine learning to convert a range of information into usable insights.
"We wanted to have a more holistic solution for this, which would make a very non-techy person be able to do really state of the art, impressive and meaningful things," says Johan Källstrand, co-founder and analyst at Parlametric.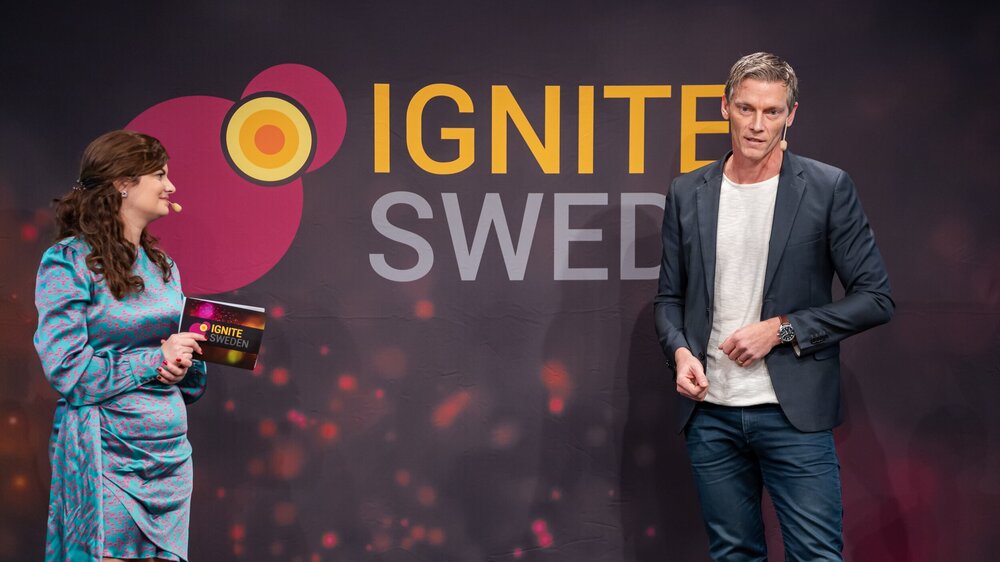 These insights could prove integral to help municipalities better understand what their citizens want, however Johan said it is nearly impossible to connect with the big cities. This is where Ignite can play an important role and introduce them to clients they otherwise wouldn't have access to.
"That is the main reason for investing a lot of time in Ignite. We can see that it has delivered. It takes a lot of time and we have been at many events but there has been a very positive outcome," says Johan.
On the other hand municipalities like Järfälla are often unaware of what startups and smaller companies can bring to the table. Democracy Developer at Järfälla Kommun, Jessika Karreskog said she often does public tenders but didn't have the information about smaller companies' ways of working with AI and technology.
"I wouldn't have been in touch with them (startups like Parlametric), but now I know several that I could contact if we do a new public tender. I didn't know this existed and I didn't know about that kind of technology or what it could do. Maybe I would have found Parlametric (without Ignite) but not in the same way and not as quickly."
It was through Ignite's Smart Cities matchmaking event in Kista in 2019 that Järfälla and Parlametric first met and were able to begin a collaboration focused on getting insights from community members that are often not able to have their voices heard.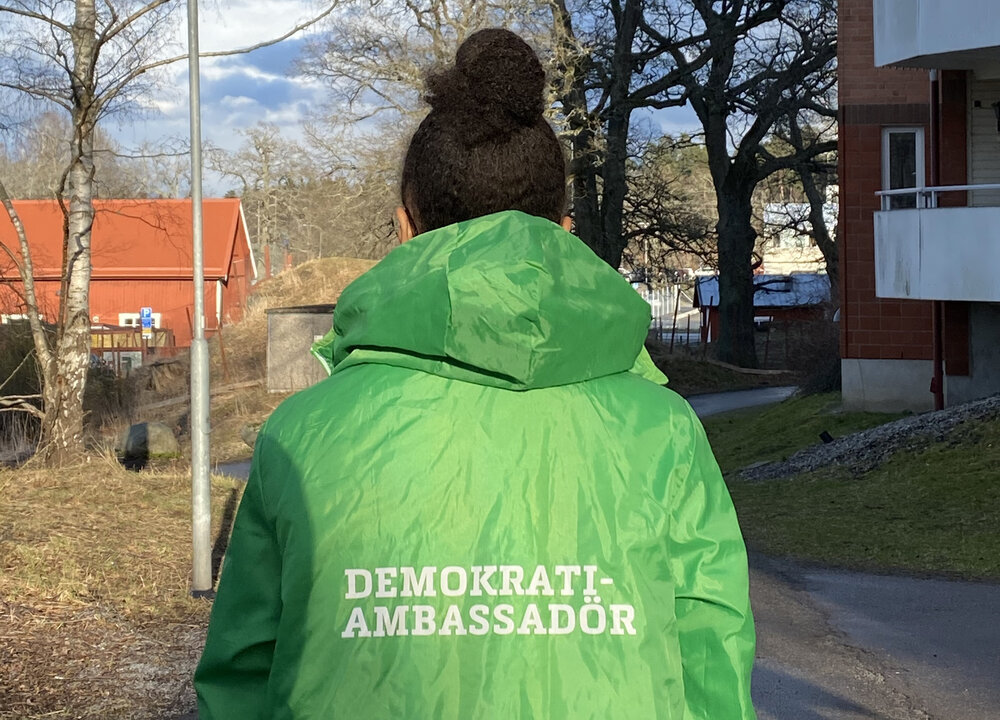 Addressing Inequalities and a New Digital Approach to Community Engagement
Jessika's department at Järfälla Municipality focuses primarily on dialogue within the community, children's rights and national minorities. They brought a number of challenges to discuss with Ignite but their first matchmaking sessions helped them identify a key goal of improving the ways they could reach out to the community. Any solution they chose had to fit into existing structures of the organisation including democracy plans that Jessika's department has to work from, the desire for innovation internally and what was beneficial to the community.
"It was really interesting to hear about the startups' approaches and having them present their solutions and technology. I had a positive reaction and felt that there were good meetings but I was struggling for a long while in how I could use it. You need to be open minded," explains Jessika.
The democracy ambassador program involves citizens in Järfälla who are employed to interview or inform other citizens in Järfälla about current processes in the municipality. They ask about people's opinions and listen to those voices the municipality don't usually hear. Jessika saw the introduction to Parlametric as an opportunity to change the way the ambassadors were working.
"As a municipality, we know that the strong voices, the ones with the social and political capital, can make their voices heard but others groups have a harder time to make their voices heard."
"Previously we have just sent the ambassadors out to talk to people and they have written on paper what they found for answers. Then the person (within Järfälla) transcribed the answers and did the report. This was a way for us to maybe to digitalise the process a little more when our democracy ambassadors go out and talk with people in town," says Jessika.
Parlametric had a solution that would help digitalise the process and allow the ambassadors and municipality to get better insights into what community members were saying.
"It's about understanding all the citizens in a city, not by using these survey tools with 1-5 how happy are you living in the city. You want to do exactly the opposite, you want to ask one question and just talk about your city, anything that's good or bad. Let the stories define them," explains Johan.
Learning to Work with Digitally and Challenges of Long Term Budgets
The process from there was fairly straightforward according to both Järfälla and Parlametric. It was important to both parties that the solution was adapted to suit their specific needs and train the eight ambassadors to do the interviews.
"They wanted to listen to their citizens and they knew we could do it but then we had to design and decide jointly how. In the Järfalla case, we built a tool for them and then they wanted to collect the data themselves, so we just provided the tool for them to do that and when they had collected the data we did the analysis, so it was pretty straight forward," says Thomas.
As is often the case, there was a slight culture clash in terms of paces of the organisations. This is common as startups are generally fast-paced and can pivot plans quickly while Jessika notes that public sector budgets are often set well in advance.
"We started the budget process for 2021 in Spring 2020. So if we don't keep any budget open, it's hard for us to do anything until one or two years later", says Jessika.
Changing this dynamic requires a larger cultural shift and support from the leadership according to Jessika.
"I think we as a municipality need to prepare more for these kinds of processes. We often know when exactly we go to public tender and what we need. But we often don't know what there is out there, so that process with Ignite was really interesting but it can be hard with the limitations I have from how we work in the government and public sectors.
"If we had a decision from politicians and boards that they want to do this and they want to invest and try new innovations, we would have an easier time to engage in specific things that we thought could be good in the future."
Although Järfälla is aiming to become more digital, it was challenging to get the ambassadors to completely adapt to the new technology so quickly as it was a completely new way of working.
"It was a new way for them to work as they had to write in the answers directly into a tablet but I noticed that a lot of them chose to write it down on paper and later that night transcribe it later at night into the computer," says Jessika.
This also meant that the answers were not quite as in depth as Jessika had hoped. These challenges allowed her to consider how she would adapt future collaborations.
"Next time I would do it with clearer, longer interviews with fewer and more professional interviewers to use this text analysis better. I think we didn't get the full result with the method we used this time but we did get a good report and a good collaboration."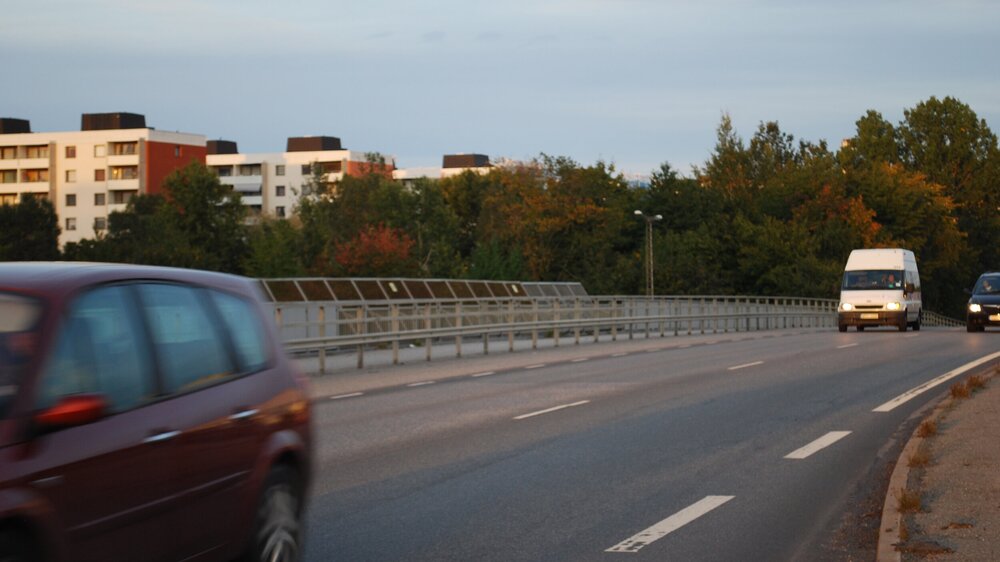 The Value of Listening. Looking Forward to Future Collaborations
Despite the challenges, both organizations thought it was a successful project that gave them some extra experience and learnings to take into future collaborations.
Parlametric finds it beneficial to work with the public sector as they often see the value of the types of insights Parlametric can provide.
"I think in particular the municipalities are extremely interested in listening to and knowing what their citizens have to say. We can show them that we can actually do that (through our previous projects) and it's really simple. Then it's just a case of concretizing what we should do," says Thomas.
Järfälla was also pleased with the results as their report gave them some good insights into how the community was feeling.
"We got a really good result in the report. We had approximately 200 people in our areas with social or economic challenges talk about their feelings on security and how they see our dialogue, and we get an idea that they feel like they can participate in the same way," says Jessika.
Järfälla is now implementing the information from this report into their new detailed development plans and work with security.
"It has also led to an initiative where we are starting local dialogue groups for citizens in these areas. From the beginning, a main point from the participants has been their desire to meet physically in their own neighbourhood, but this has unfortunately not been possible since Spring 2020. But we are about to go digital and we are continuously talking to people about how they want to communicate with their municipality," says Jessika.
Thomas was happy to hear about the follow up initiatives as it highlighted how this type of analysis can be put into action.
"It is an extremely important part as data and insights must lead to action, decision and changes to be truly meaningful."
This positive experience has made Jessika positive about future collaborations with startups throughout Järfälla municipality.
"I've got a better knowledge now of this kind of technology from different kinds of survey companies that aren't so traditional and I got new information about how AI can assist dialogue in the future. I can tell my colleagues about the new ways we can use the technology," says Jessika.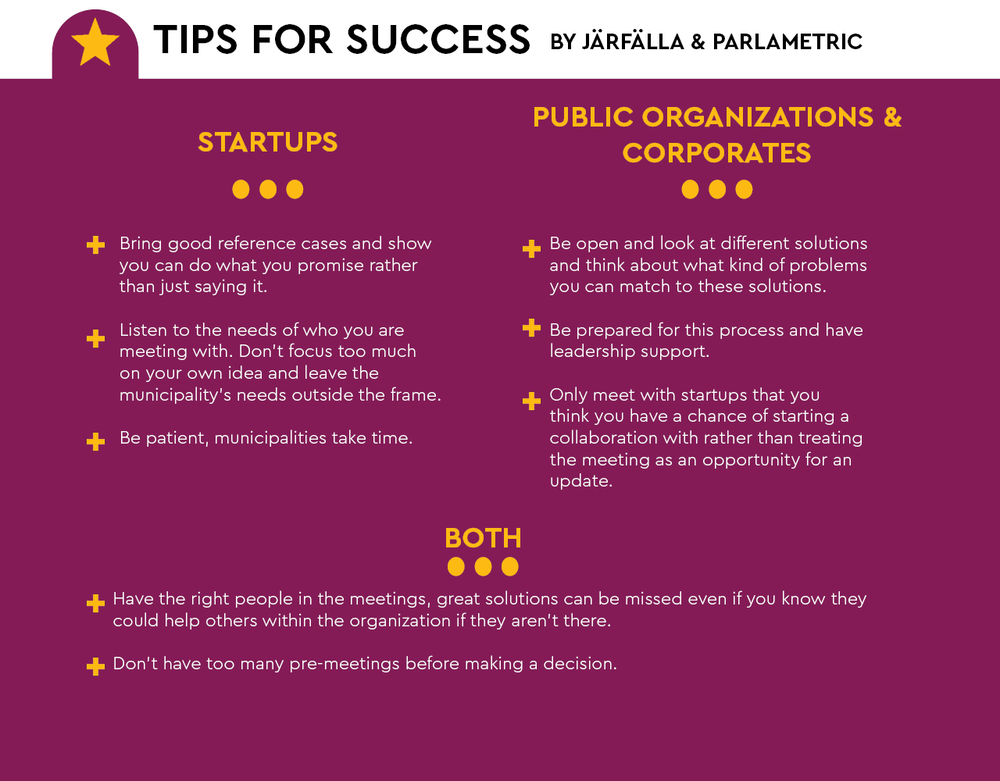 United Nations' Sustainable Development Goals (SDGs)
The collaboration works towards United Nations' Sustainable Development goals 10 and 11 (Reduced Inequalities and Sustainable Cities and Communities).